East of England
Apple Tree Cake Design
This award winning cake designer makes it into our Top 50 for the fifth year running! Creative director Rebecca Allen-Pugh and her team have limited the number of commissions taken on in a single year to ensure that each cake is an absolute 'labour of love' and the proof really is in the pudding/cake. As Apple Tree's reputation grows so does the number of admirers so contact Rebecca early if you want a consultation.
Website | Facebook | Instagram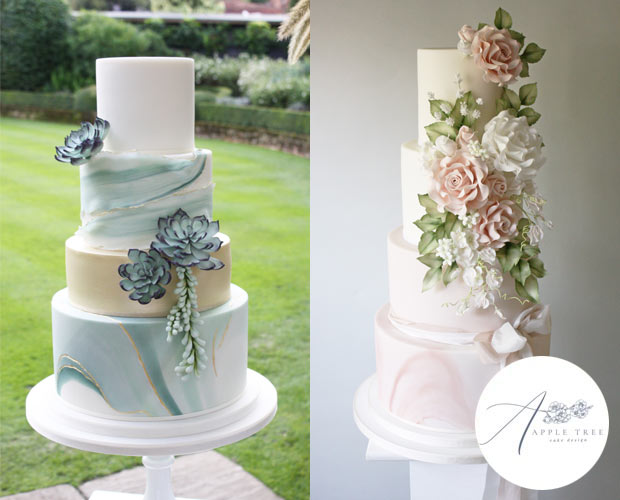 ---
Bunty's Wedding Cakes
Named after the grandmother of creative director Joanna McGuire, Bunty's really does have the recipe for success because if there's two things grandmothers are experts on, it's cakes and weddings. When not running cake classes or picking up wedding awards, Joanna and her team create the most elegant and wonderfully dressed cakes which has lead to their increasing demand and are appearing in our Top 50 for an incredible third year running!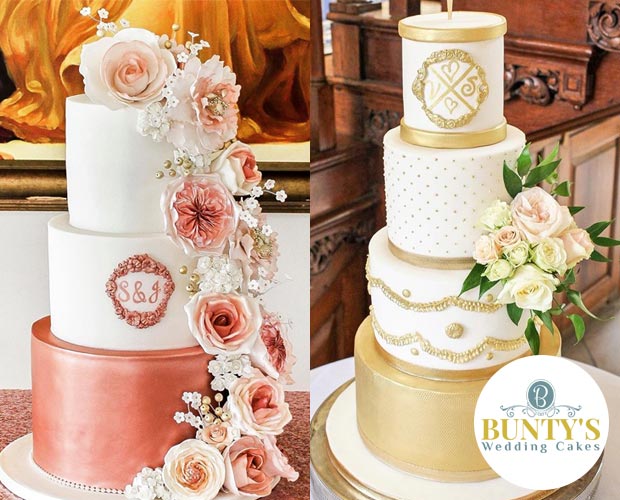 ---
Bakezilla's
Yes, we do love Bakezilla's fab name but not quite as much as we love their cakey Instagram feed. However our hearts really belong to their cake tables which are perhaps all our dreams, beautifully baked and decorated, the ultimate in wedding guest wowing showstoppers. Packed with artistry and wonderful ideas we're excited to see just what they'll think of next (and hoping we get to lick the bowl).
Website | Facebook | Instagram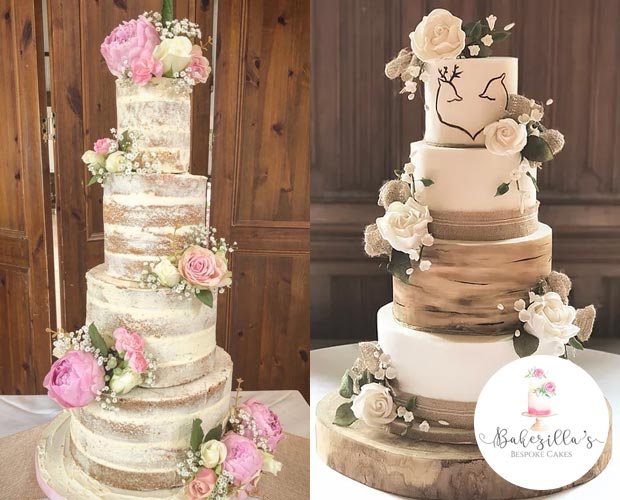 ---
Sticky Fingers Cake Company
A brilliant name that instantly makes you smile and the wonderful creations coming from this fabulous team don't disappoint. Truly scrumptious designs can be made to measure or you can select yours 'off the peg'. Intricate flowers and icing work sit side by side with vintage touches or bold colours and modern design to help you find the perfect cake. Thanks to SFCC you really can have your cake and eat it.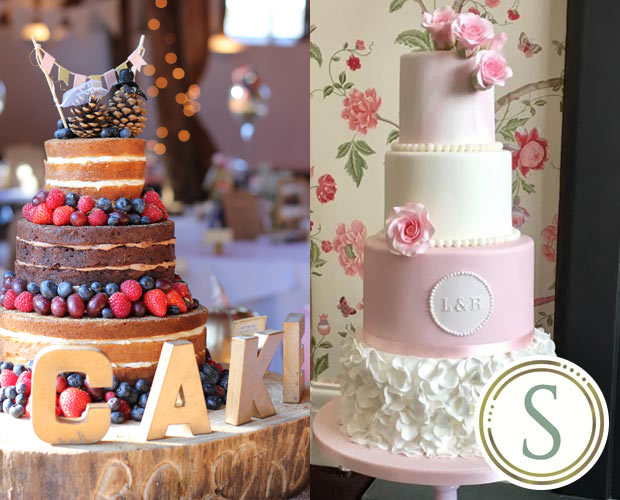 ---
Mr Cake
With a James Bond kind of name ("the name's Cake, Mr Cake…") and almost secret agent like skills, the multi-talented Michelin trained Chris Holmes is a one man tour de cakey force. He really does provide the most personal service with spectacular results. However he has leapt into this year's Top 50 thanks to his fab designs and amazing selection of flavours, many of them cocktail based! That's our kind of cake.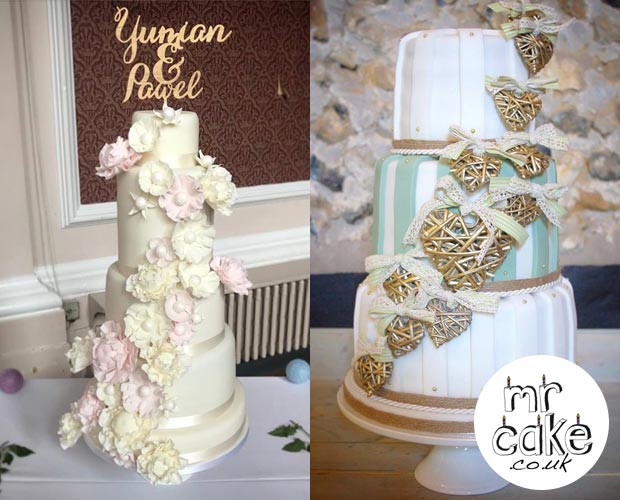 ---
Cookie Delicious
They had us at the word 'Cookie' to be honest but the fabulous creations from the award-winning Cookie Delicious are all about elegance. If you want a cake that really does turn heads while looking like a piece of modern art, then the Cookie team deliver. They also provide a great bespoke service and cakes that could possibly forge wedding envy among your guests. And yes, they also make fantastic wedding cookies! Win/win.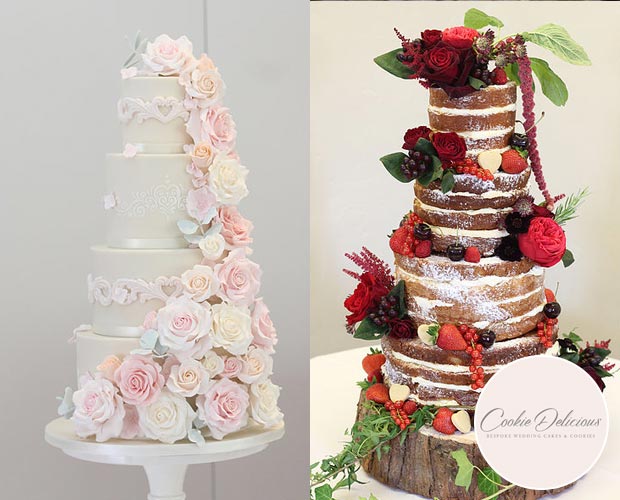 ---
Angie Scott's Cakes
Forget everything you thought you knew about wedding cakes and gawp in amazement at the Instagram arresting Angie Scott and her team. Imagine a cake that moves, yes, that's a thing thanks to her projection mapped wedding cakes. However it's her simply stunning "Is that actually a cake?!?" type designs that will have your guests gazing in wonder at some of the most realistic designs we've seen. They even made a working coffee machine. Out of cake!?!