London
Queen of Hearts Couture Cakes
"Masters of the buttercream art" best friends Valeri and Christina have gone from cake enthusiasts to fully-fledged world cake superstars with a huge social following and fans flocking to their YouTube tutorials. If you are lucky enough to secure their services, then you're in for a dream cake. Their amazingly colourful hat box flower cakes are just one of the reasons they have caught the eye of Wedding Ideas Magazine, CBN, CNN News and helped make them multi-award winners.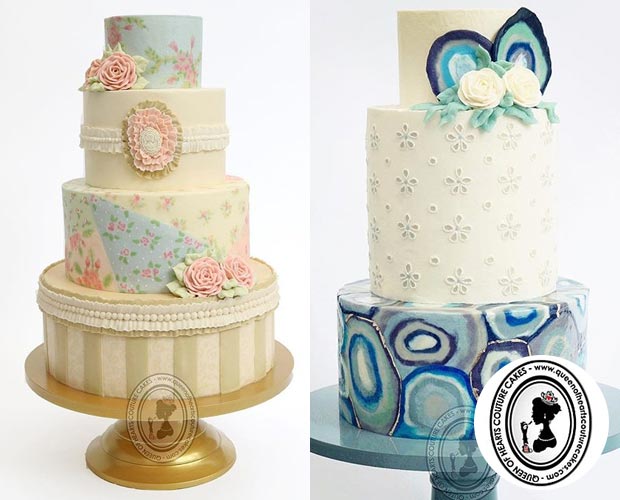 ---
Georgia's cakes
Georgia makes cakes cool! Her fans include Cara Delevigne, Suki Waterhouse Cosmopolitan and Lancome. Her cakey decadence can also be found in the food halls of Harrods (although they're probably gone long before you've even had time to pop the kettle on). These are cakes with a modern art twist that would surely impress Banksy… Or maybe Georgia is the real Banksy (they've never been seen in the same room, hmmm….)? She's certainly a real artist, check out her YouTube channel to see for yourself.
Website | Facebook | Instagram | YouTube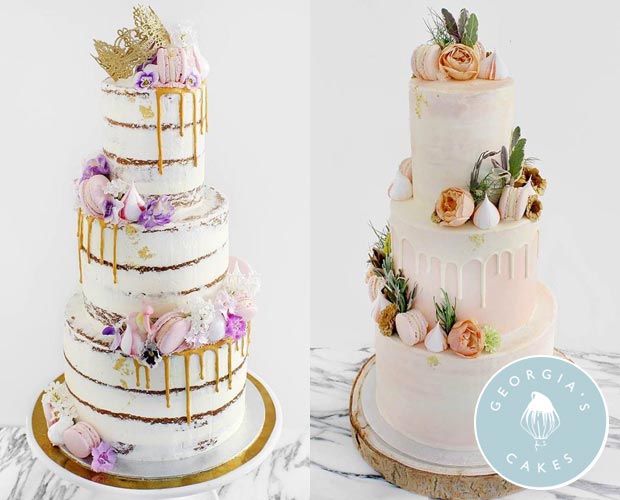 ---
Cake Boy
To those not in the know, Eric Lanlard, aka 'Cake Boy' might sound like a cake-based superhero. He's actually the rising rock star of cakes and one of the new emerging baking superstars. The Master Patissier has an A-list clientele and a host of baking books as well as having appeared on Masterchef and contributing to the Great British Bake Off. However his wedding cakes make him a wonderful inclusion in this year's Top 50.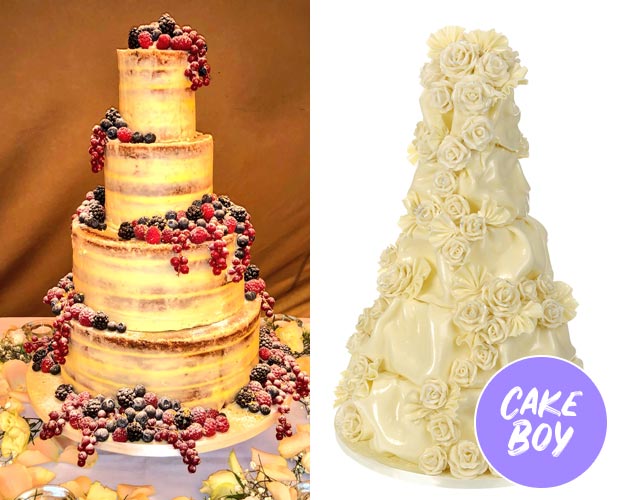 ---
Asian Wedding Cakes
Not all cakes are created equal, some simply tower over lesser cakes and if you really want a statement piece to wow your wedding guests then the dedicated team behind Asian Wedding Cakes are for you. The scale is matched by the intricate artwork and attention to detail. AWC take wedding cakes to a whole new level and the scale and unique presentation behind each cake is breath-taking.
Website | Facebook | Instagram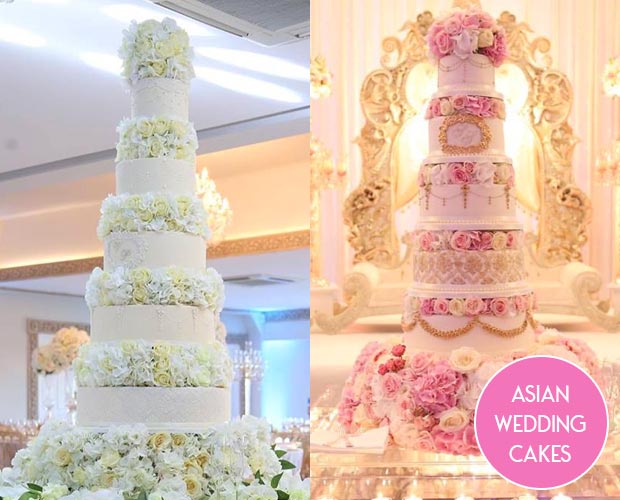 ---
Rosalind Miller Cakes
Welcome to a world of pure confection perfection. But don't just take our word for it, Rosalind Miller cakes are available through none other than Harrods. Oh yes, that's how good they are. You can literally lose hours pouring over their Instagram page and award-winning designs. Having made cakes for the Ritz and Savoy to Blenheim Palace and royal weddings, the passionate team are a class above.
Website | Facebook | Instagram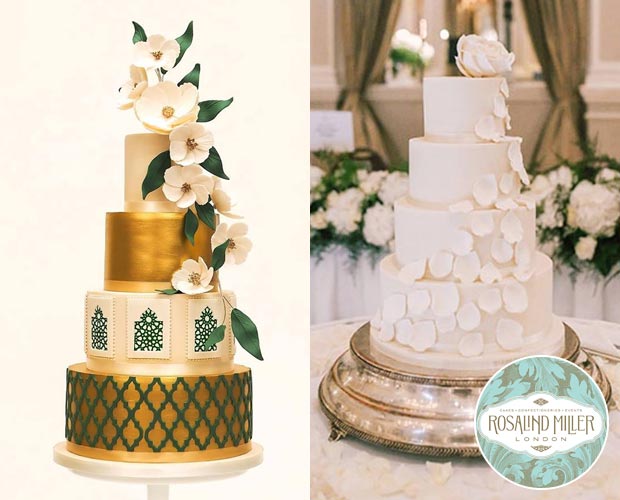 ---
Hall of Cakes
Bringing back all the splendour of traditional tiered wedding cakes and marrying that with incredible artistry and modern techniques, Nicola and her team at Hall of Cakes have created stunning pieces of edible art that have graced the likes of Leeds castle, Park Lane Hilton, The Savoy and more. Jaw dropping in design and scale and adorned with delicate artwork, these are the cakes of many brides' dreams.
Website | Facebook | Instagram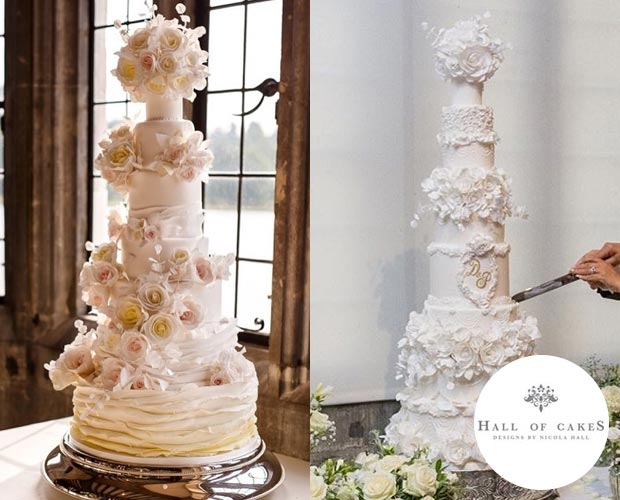 ---
Clairella Cakes
"That's not a cake, that's a work of art!" Possibly something the Clairella team hear a lot as they have taken the skill of airbrushing cakes to a whole new level. If you really have something to say and want your wedding cake to be the medium, then the Clairella artists are ideal. Rich colours, beautiful sculpting, dream cakes.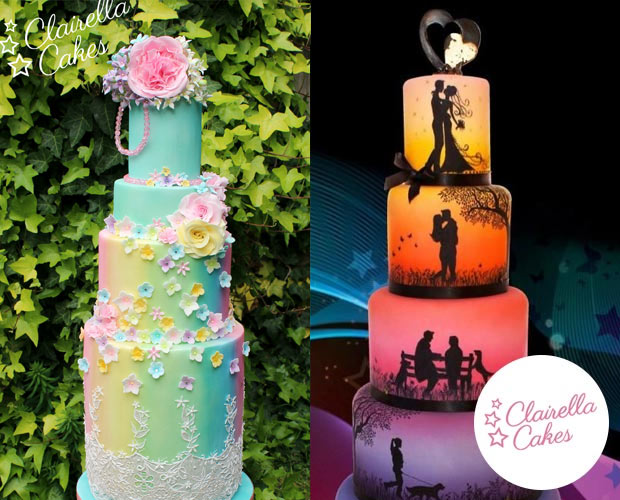 ---
Rachelle's
A member of last year's Top 50, Rachel and her award-winning team have created centrepieces for London's biggest hotels and some of their most spectacular weddings. Drawing on her background as a theatrical set designer, Rachel now designs edible wedding masterpieces packed with colour, flavour and a healthy pinch of OMG! If it's possible to fall in love with a piece of cake (and we believe it is) you'll probably do it at Rachelle's.