We know finding the perfect florist for your wedding can be stressful stuff, so here at GoHen we've put our petal to the metal and unearthed some of the best bridal bouquet arrangers in the UK to save you the faff of sourcing them yourselves.
2020 was possibly the most stressful year on record, so let us help you have a calmer start to 2021 by reducing your wedding planning anxiety.
Remember: Don't plan hard, plan smart!
South West
The Bespoke Flower Co. – Wedding Florists in the Cotswolds
Boasting a rustic, boho vibe, the stunning Bespoke Flower Co. are a sensational place to kickstart our list. Their sublime gallery made us swoon with the audacious designs on display. Seriously, it looks like something out of one of those dream wedding magazine articles. Make your dreams a reality by enlisting their stellar services for yourselves.
Website | Facebook | Instagram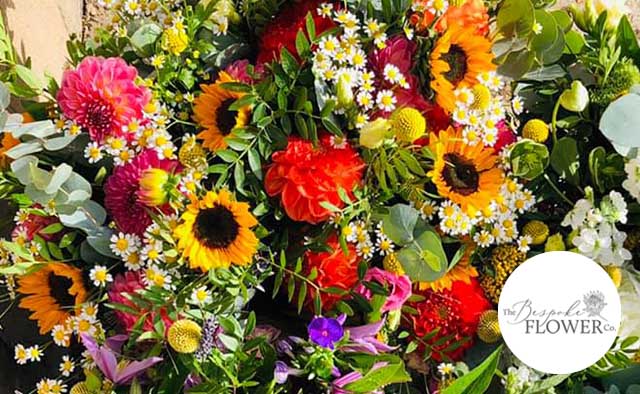 ---
Pulteney Bridge Flowers – Wedding Florists in Bath
Bringing a splash of colour to our wonderful hometown, Pulteney Bridge Flowers have been crafting groundbreaking creations for more than 30 years! You provide the colour scheme, they'll put their insatiable knowledge into action and put together some of the most beautiful wedding bouquets you're likely to ever cast eyes on.
Website | Facebook | Instagram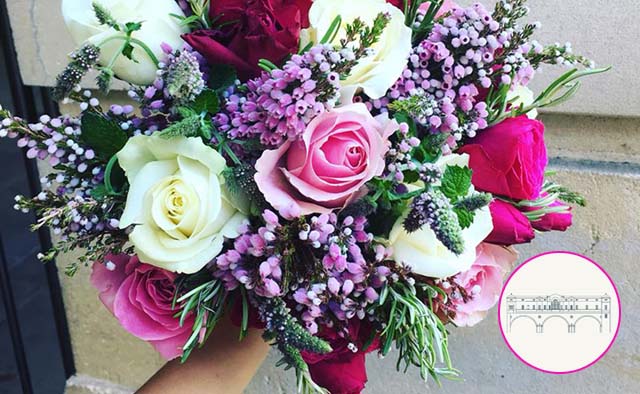 ---
The Rose Shed – Wedding Florists in Bristol
A returning GoHen favourite, The Rose Shed are at the forefront of the South West wedding flower scene creating bespoke designs which will stop people in their tracks. It is an honour and privilege to once again showcase Rachel Husband and her team in our Top 50 because their talents are limitless and their attention to detail is second to none – they're so thorough, they have a five-stage plan in place to ensure you get service which is nothing short of perfection.
Website | Facebook | Instagram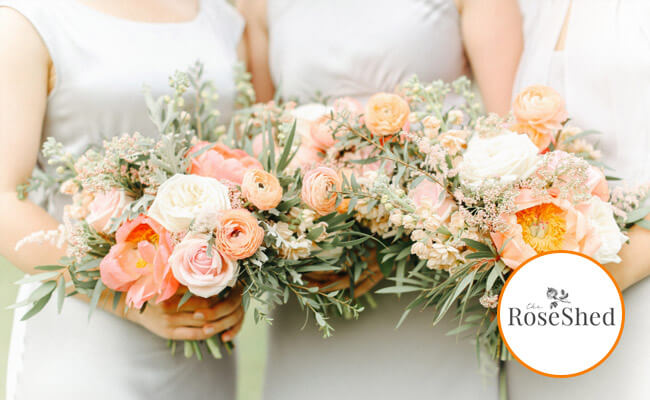 ---
Clair Lythgoe Wedding Florist – Wedding Florists in Dorset
The queen of rustic bridal bouquets, Clair is setting some stupendously high standards with her unique creations. She's taken this alternative bridal style and added some panache and flair to make it completely her own (and we love it!). Our words don't do her work justice, so ensure you check out her stunning Instagram feed once you're finished with our Top 50.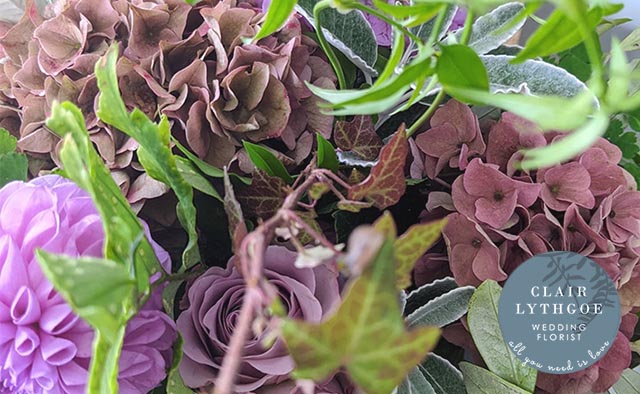 ---
Twigs Flowers – Wedding Florists in North Devon
With over two decades in the industry, the talented team at Twigs Flowers have honed their floral arranging talents down to a fine art. From bridal bouquets to boutonnieres, corsages to cake tops and everything in between, they'll kit you out down to the finest of details which will elevate your wedding to new levels of fairy-tale.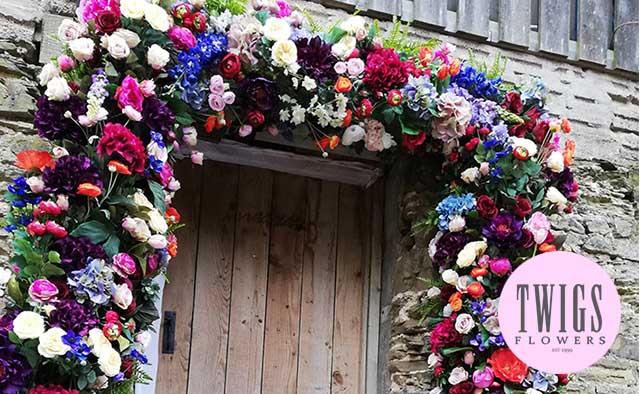 ---
Flourish – Wedding Florists in Cornwall
What grabbed our attention last year was the sheer elegance and stylishness of Flourish's designs. A year on and they're even more elegant and stylish (if that's even possible!). We had the pleasure of checking in with them a couple of months ago, and they're still dazzling left, right and centre, so they've quite rightly strolled onto our Top 50 for yet another year.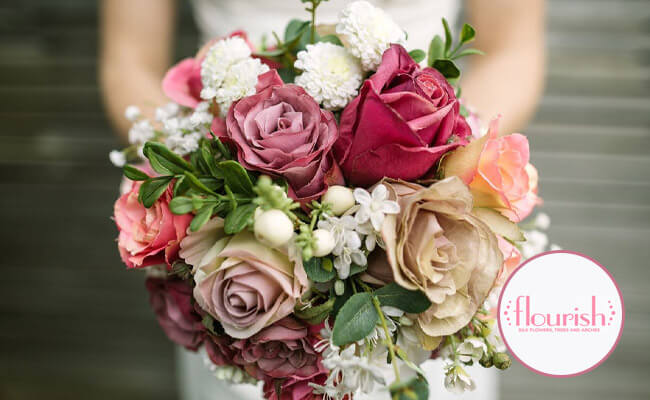 ---
Willow Floristry – Wedding Florists in Dorset
Not only do they have loads of reviews praising them for their amazing creations, but they are equalled in number by those praising their customer service and knowledgeable staff. The flowers are just one part of the experience. The other part you need is the calming presence of wedding flower experts who'll guide you seamlessly through the process – and that's exactly what you get at Willow Floristry.
Website | Facebook | Instagram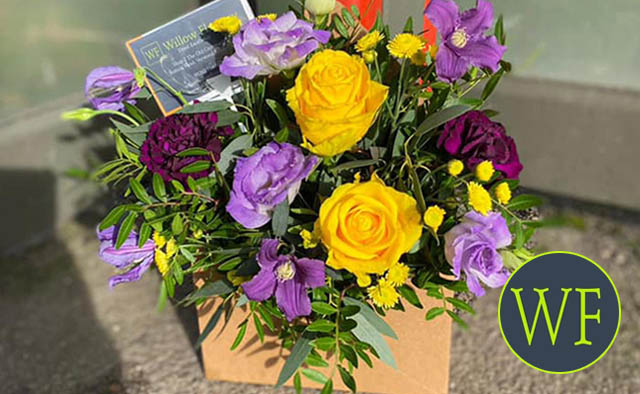 ---
Blue Geranium Florist – Wedding Florists in Devon
An ever-present in our Top 50 is our favourite Totnes wedding florist, Blue Geranium. If you're looking for popping colours to add some real vibrancy to your big day, or something more subtle for that rustic feel, these guys will ensure you realise your dream look. Fresh, timeless, and a willingness to push boundaries – we're thinking about making them a permanent feature!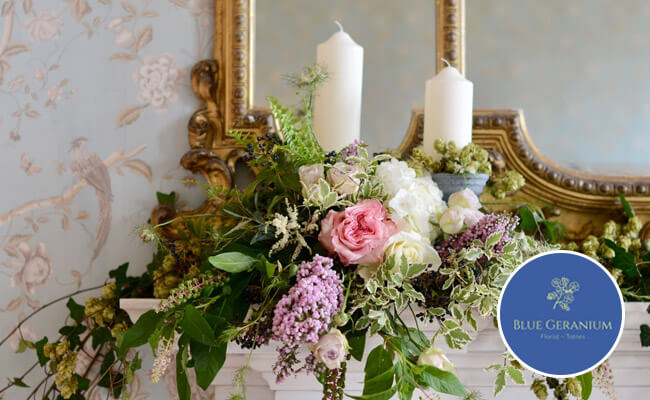 ---