Scotland
Jack Fleuriste – Wedding Florists in Edinburgh
We've showcased some real showstopping wedding flower designers this year, but Jack Fleuriste is flying high in the top echelons of our rundown. Why? Just look at that gallery. Your eyes don't deceive you, you could actually have this on your special day. The colour schemes, the rustic beauty, the personality which radiates from each bouquet – it's all just so perfect.
Website | Facebook | Instagram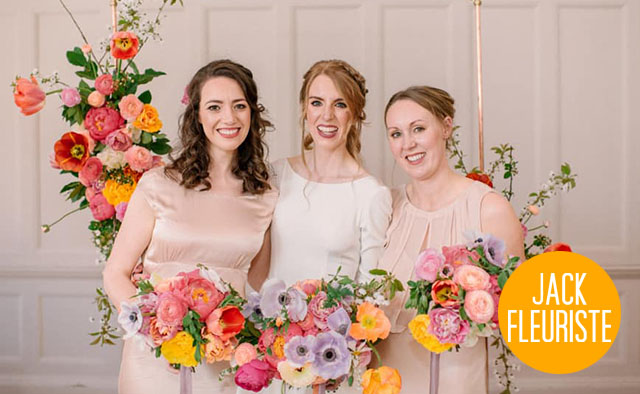 ---
Snapdragon Edinburgh – Wedding Florists in Edinburgh
Snapdragon Edinburgh are always in high demand, so ensure you get in early if you want to secure their services. With a passion for the British garden style, they create some seriously refined and elegant designs which have a timeless quality about them. When you look back on photos in years to come, they'll remain as beautiful as ever. No wonder they get snapped up fast!
Website | Facebook | Instagram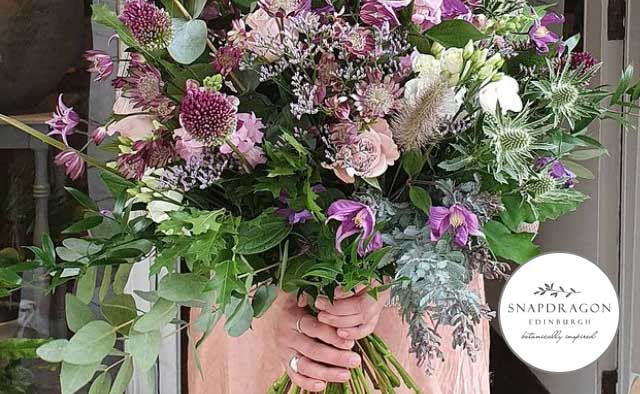 ---
Mud Urban Flowers – Wedding Florists in Glasgow
Mud Urban Flowers are brilliant because they don't over complicate the process. You pick the colours you want, and their experts go and create a design in their signature style. It may sound like a gamble, but one scroll through their Instagram feed shows just how talented their florists are and how stunning their arrangements look. We wouldn't think twice!
Website | Facebook | Instagram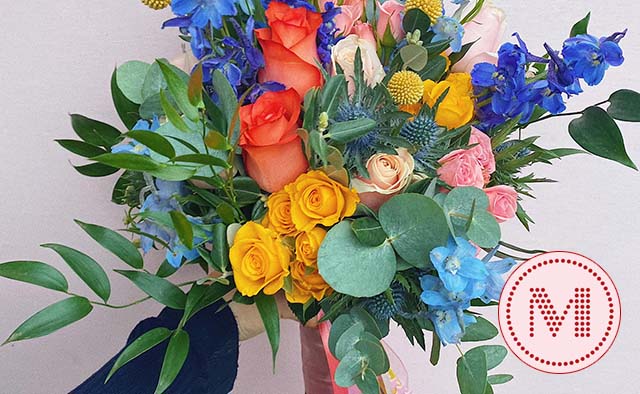 ---
Sparrow & Rose – Wedding Florists in Glasgow
Boasting a load of stunning props and lovely seasonal and organically grown flowers, Sparrow & Rose are bringing the beauty to Scottish weddings. The gallery on their website is enough to render us speechless, and we don't even know the couples involved. How overcome with emotion are your guests going to be when it's your turn and your venue is decorated so stunningly?
Website | Facebook | Instagram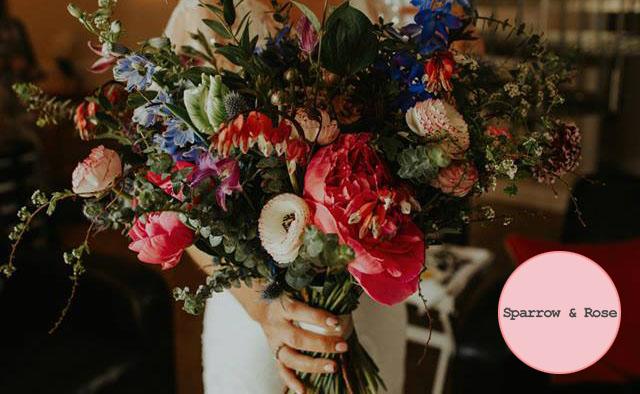 ---
Kim Dalglish – Wedding Florists in Aberdeen
Kim's style is a little unorthodox, but she dared to be different and has established herself as not only one of the best floral designers in Scotland but in the entire UK. If you love flowers interspersed with foliage and a rustic, boho feel, Kim is the perfect florist for you. Not only did she learn from some of the best in the business, but she has an insatiable desire to learn new techniques which has propelled her to the very top.
Website | Facebook | Instagram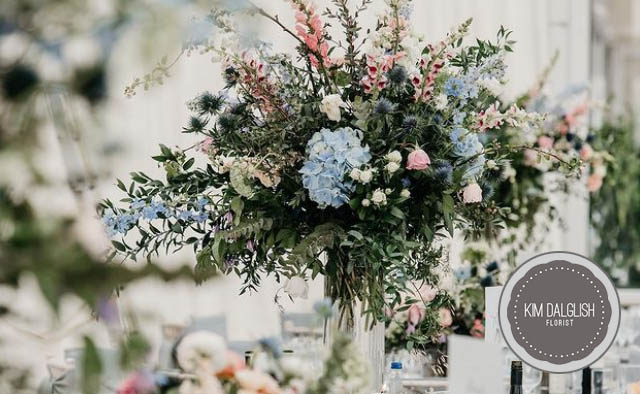 ---
Isla Duncan Florist – Wedding Florists in Aberdeen
There is no substitute for experience, and with twenty years' of wedding floristry in the bank, Isla Duncan has refined her techniques to become an industry leader. Beauty and elegance is the order of the day and her timeless, classical designs are truly sublime. She can also cover the whole wedding florist range creating wonderful contemporary designs, too.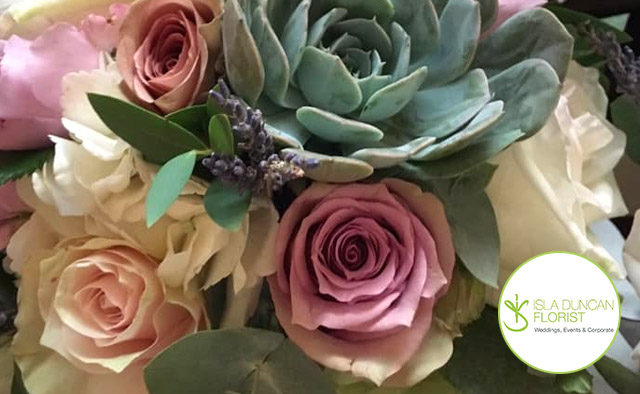 ---
Angela Hunter Flowers – Wedding Florists in Inverness
Inverness brides and grooms, you don't realise how lucky you are to have the incredibly talented Angela Hunter on your doorstep. She doesn't just want your flowers to look stunning, she wants them to tell a story. Yes, there is some much more to a bridal bouquet than looking good, and Angela has this unique ability at finding deeper meaning and letting it shine radiantly on your special day.
Website | Facebook | Instagram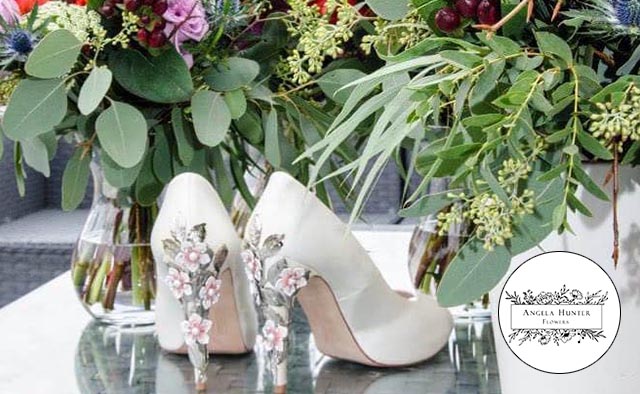 ---
Stucio Waow – Wedding Florists in Dundee
It's not really in the true spirit of a Top 50, but we're considering making Stucio Waow's place in our annual floristry rundown permanent. Why? Because their standards never drop, and they just keep getting better and better. Every time we check in with then, they're pushing the boundaries of brilliance further and further. As you can probably tell, we're seriously big fans.
Website | Facebook | Instagram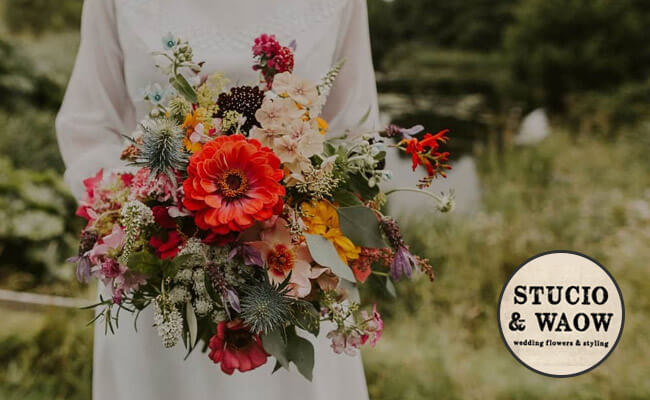 ---