Midlands
Limewood Flowers – Wedding Florists in Lincolnshire
Utilising locally grown seasonal flowers, Fran, the brains behind Limewood Flowers, is taking steps to make her highly-rated venture as eco-friendly as possible. She works with you and your budget to help you narrow down your ideas and bring your concepts to life. This is all about you and what you want which some florists sometimes forget, but that is certainly not the case here.
Website | Facebook | Instagram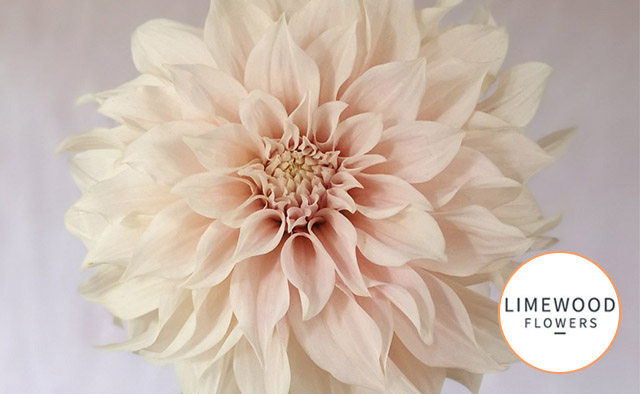 ---
Lincolnshire Wedding Flowers – Wedding Florists in Lincolnshire
A mainstay in GoHen blogs, most recently being celebrated as one of our Bridal Heroes for 2020, Lincolnshire Wedding Flowers are a big favourite of ours not only due to their beautiful artificial bouquets, but because they are an affordable alternative to many of their counterparts. If you haven't noticed, weddings can be a tad pricey, so it's great to know you can get great products at great prices.
Website | Facebook | Instagram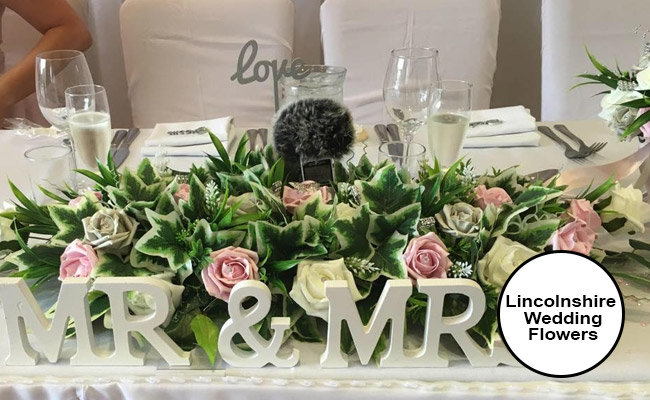 ---
Boutique Florist – Wedding Florists in Derbyshire
The name evokes images of stylish, fashionable, on-trend creations and that's exactly what you get at the Boutique Florist. They manage to capture the essence of you as a couple and allow it to radiate throughout the venue. Friendly service and amazing attention to detail – just a wonderful experience from start to finish.
Website | Facebook | Instagram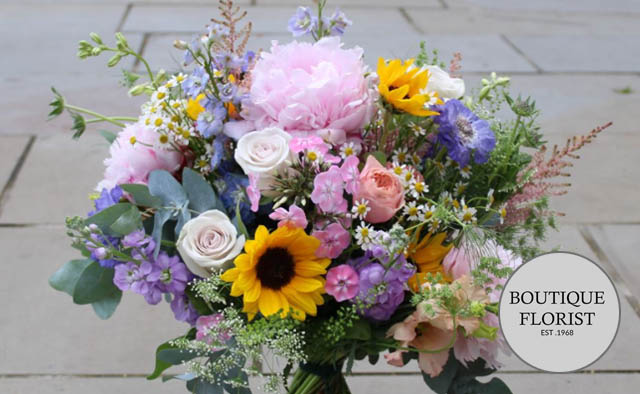 ---
Shropshire Petals – Wedding Florists in Shropshire
From beautiful dried flowers to biodegradable confetti, Shropshire Petals prove you can have your dream wedding whilst minimising your impact on the planet. Plucked from their own Shropshire farm and dried on-site, they have sustainability at the heart of everything they do, and we love them for it. Add some colour to your big day by securing their services today!
Website | Facebook | Instagram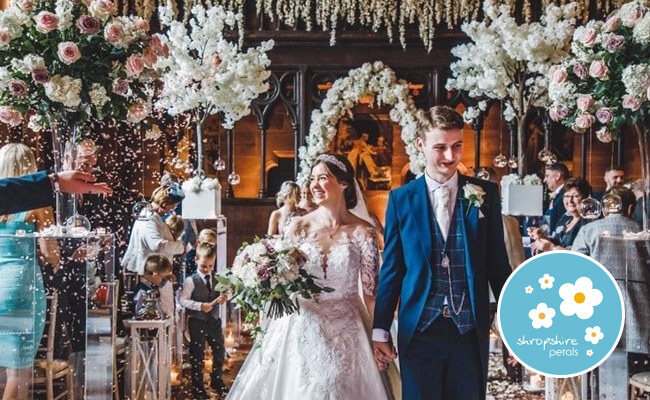 ---
Sassy Blooms – Wedding Florists in Leicestershire
With 16,700 flowers and 1,900 foliage options available, it's safe to say you'll be well and truly spoilt for choice at Sassy Blooms. Using the best British seasonal flowers, they can put together a bespoke creation in keeping with the time of year. With a penchant for the wild, rustic look, but an ability to execute all styles to perfection, you will be well catered for whatever style you desire.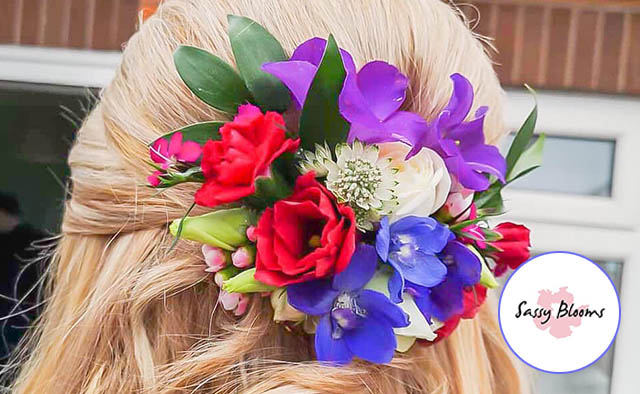 ---
Petals of Madinah – Wedding Florists in Birmingham
Bouquets, bridesmaids, buttonholes, centrepieces, large displays, garlands, stunning Mehndi jewellery, and more – these fabulous designers are the masters at all things wedding flowers. They also have many (many) happy clients singing their praises and speaking incredibly highly of the service they received. Yes, the Petals of Madinah sound perfect to us!
Website | Facebook | Instagram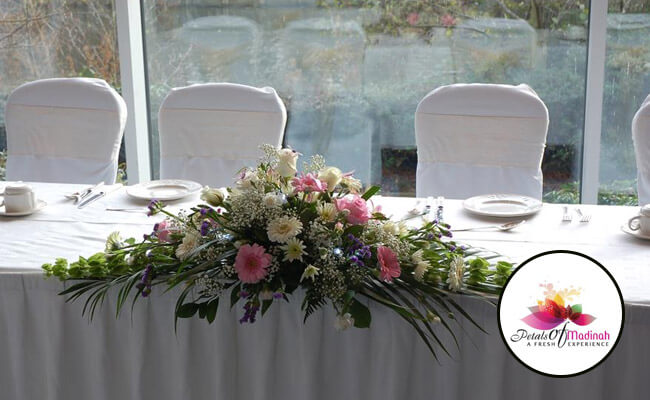 ---
Jenny Fleur Florist – Wedding Florists in Worcestershire
The fabulous Jenny never stands still. She's always honing her skills which is why she is blossoming into one of the best in the business. From rustic to vintage, country to classic, she'll be able to bring your fairy-tale floral visions to life whatever theme you're hoping to achieve. Only the freshest flowers and foliage are used to ensure you get the very best for your budget.
Website | Facebook | Instagram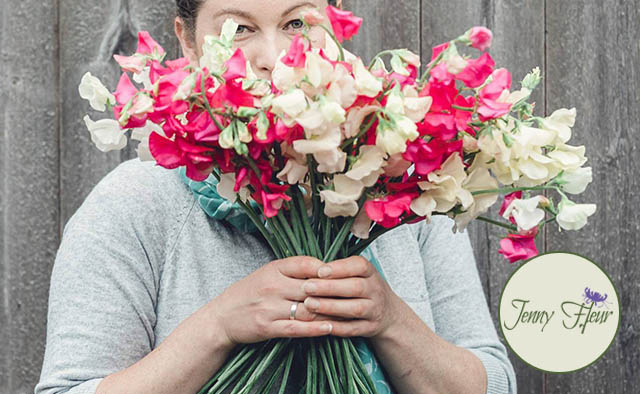 ---
Issy & Bella – Wedding Florists in Herefordshire
A mother and daughter flower arranging duo who pour their heart and soul into each one of their stunning bouquets. Not only do they love floral design, but they are passionate about all things wedding. It all starts with the consultation (which includes free coffee and cake), where you can put forth your vision or have them help you shape one which befits you and your style. They then bring it to life ready for the big day.
Website | Facebook | Instagram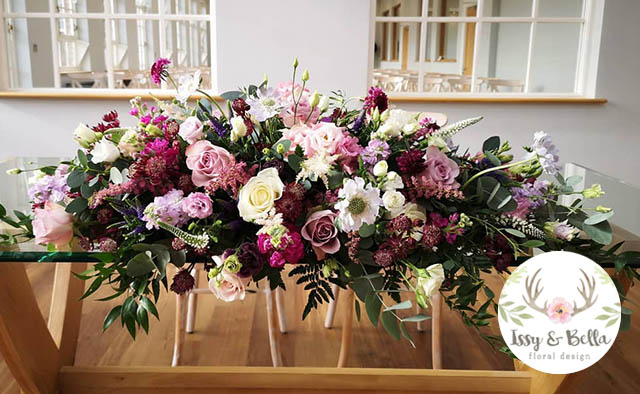 ---