6 Steps to The Ultimate Barbie Hen Do
This blog contains affiliate links.
Barbie fans, there are two truths at play here.
(1) Even after 62 years of dating, Ken still hasn't made the big step (so, he doesn't get a say in this).
(2) Wednesday Addams is old news.
Which means only two things…
Hot pink is the new black AND it's time for Bridal Barbie to live out her cotton candy Dreamtopia. 💅
So, put on your matching hen party sashes and heart-shaped glasses because it's time to take 6 easy steps towards the ultimate Barbie hen party.
6 Steps to a Barbie Hen Party
Ultimate Bridal Shower Party Package
Firstly, let's make sure people show up to your hen do.
Get the invites, games, itinerary and welcome board sorted with the perfect bridal shower party package templates which you can customise, download, and use to make your party memorable!
We have a load of pink and popping designs over at the GoHen Shop Barbie herself would 100% approve of.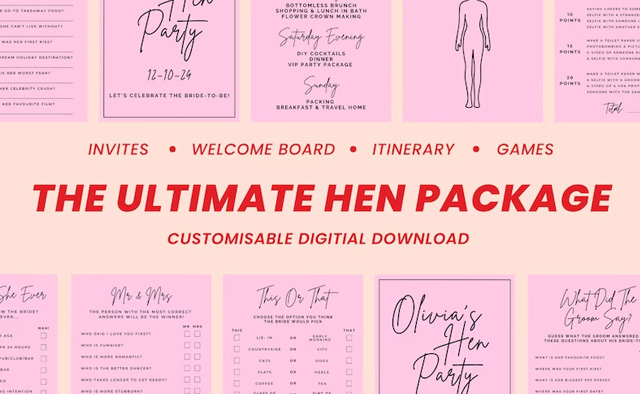 Decorate Your Barbie Dream House
Whether you're having your Barbie fantasy at home, or in a rented accommodation, we've got loads of fun ideas for you.
Why not check out our amazing countrywide GoHen accommodations and book the perfect house to host your hot pink moment?
For starters, look at this boutique self-catering property in Brighton which is ideal for the occasion! Boasting dollhouse-inspired décor, colourful furniture, and a spacious hot tub, you'll be in Barbie's dreamland the moment you step inside!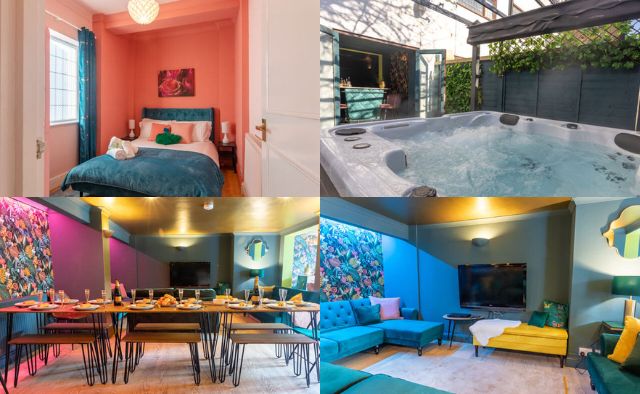 Or this straight-out-of-a-Barbie-movie house which not only holds a disco shower room alongside everything blonde and pink, but is also close to the beach, so you can have your Barbie Mermaid Tale on the coast while sipping on ice-cold rosé lemonades. 🧜‍♀️🥂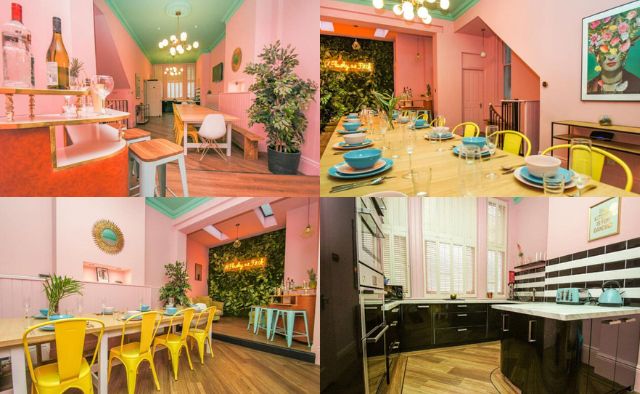 Alternatively, if you're up for the task of transforming your own place, then we've got a couple of suggestions too!
Check out the Barbie hen party at home accessories below and click on each photo to get them for yourselves.


Girls Just Want To Have Fun… Things To Do!
Let's revise…
You've given your place a cotton candy makeover ✅
The hen squad has received your invites and came over ✅✅
They're all side-eyeing the itinerary 👀
So, don't keep them waiting!
Start by blasting out the Barbie Movie's Spotify soundtrack and allow your mind to play it on repeat until you can't keep it inside any longer…
There's only one thing that ken be done… unleash your inner pop divas and go to a hen-friendly karaoke bar!
"Life in Plastic" won't sing itself, so get on the mic and make your night truly fantastic!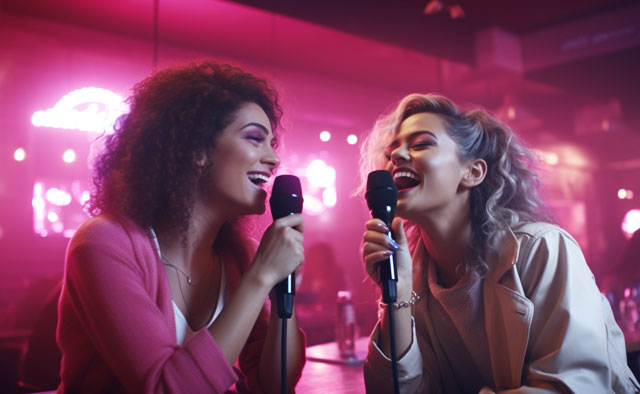 Oh, and by the way…
Did you know that despite being practically (or should we say plastically) 64 years old, Barbie still shows up and slays her ball dances in every movie?!
We know you can do better than that.
Especially if you take a dance class like no other.
So go back to the 90s and choreograph your own Barbie routine.
You've got the songs, you've got the moves, now all you need are the looks!
GoHen, where are you going with this?
–Ken't you see?
Be a Barbie Girl in a Barbie World!
Well, Barbie is technically a princess and princesses get crazily spoilt.
Ready for your next step?
If you really want to become Barbie, you really should give your entire hen group a mobile pamper day!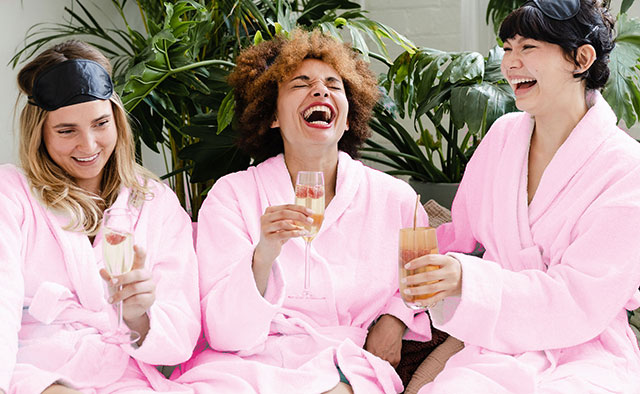 Get your glitter game on point with a Barbie-inspired manicure or pedicure, or opt-in for a blissful facial, back and shoulder massage.
We bet you've never heard Barbie complain of any back problems – there's a reason why!
Life in plastic… it's relaxing!
And just like, that it's time for your big makeover. 💃
Code Name: Pink
Check out our matching Barbie outfits that will complement your Barbie-wannabe hen do and get them bought!
It's The Best Day Ever!
Learn how to make some signature Mali-Barbs, Cosmopolitans and mix in some of "Your Ex's Tears" with an expert cocktail making class.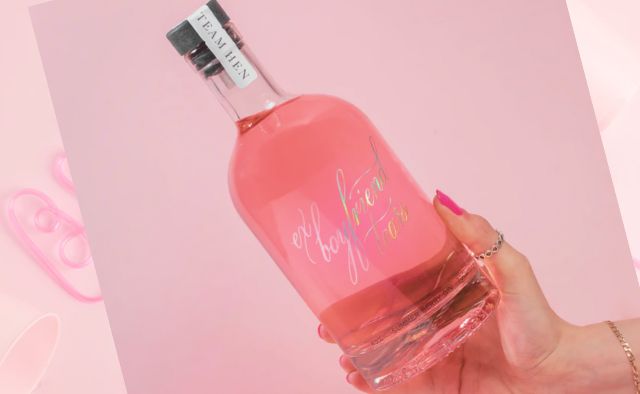 Then serve them in the reusable cups with pink bendy straws and ring-shaped ice cubes for a truly one-of-a-kind hen do!
And that's your Barbie hen party day planned!
But don't let the Barbie fever leave your side when the night falls!
Host a Barbie movie night marathon and watch the Barbie film starring Margot Robbie and Ryan Gosling as Barbie and Ken.
Or, remember Barbie's wise words, "Forgiveness lets you fly" and go out to find a Ken for each hen in one of our partner nightclubs around the country…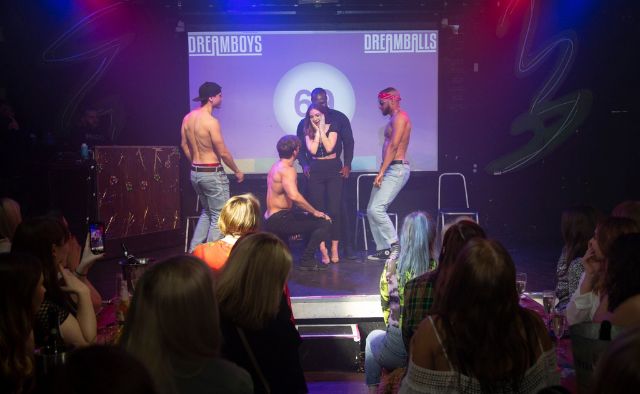 You Ken Do This!
Now go have fun on your Barbie extravaganza and don't forget to tag us on all socials! #GoHen