The North
PapaKåta – Wedding Sperry Tents
Wedding festivals are totally "in" right now with alternative brides and grooms, and one of PapaKåta's sperry tents could just be that grandstand spectacle you need to take your wedding plans to the next level. These are huge, sprawling canvases that look like trendy circus top tents. PapaKåta can then flex their decorating muscles with wild flowers, chic Chinese lanterns or anything else you can think of to complete your own personal rocking #wedfest.
Website | Facebook | Twitter | Pinterest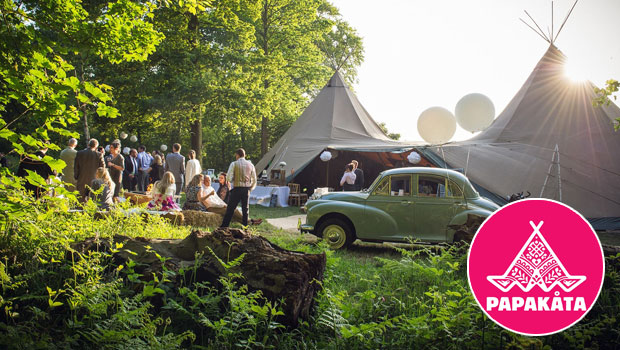 ---
All Things Borrowed – Wedding Decoration
Wedding decoration is more than just adding a few finishing touches, in some cases, it can be the thing that creates that perfect atmosphere you've been imagining. That's what makes All Things Borrowed such an essential service if you're planning a slightly unusual special day. Their unique selection of handmade and vintage furniture for hire is an easy way to differentiate your wedding and create lasting memories… Not to mention some seriously Instagram worthy wedding pics.
Facebook | Twitter | Instagram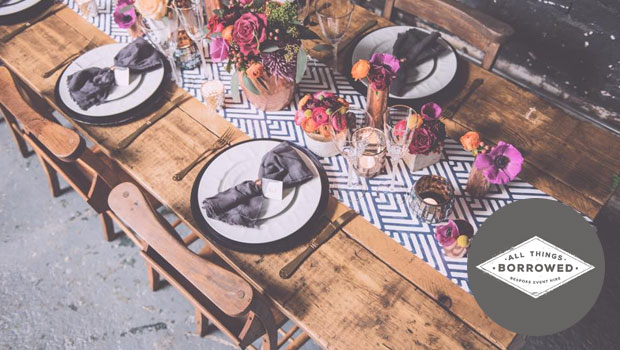 ---
Fjell Event Tipis – Wedding Tipis
Rustic, chic, spectacular. Fjell Event Tipis create some totally stunning weddings amidst the backdrop of the Lake District by setting up their tents in some amazing locations, making them an easy choice for brides looking to break out that faux-rustic trend and truly escape into the countryside. It's a great way to gather all your friends, family and treat them to an experience they'll never forget. In fact, it's practically your very own pyramid stage.
Website | Facebook | Twitter | Pinterest | Instagram