South East
Cantina Carnitas – Wedding Catering
Between the wedding ceremony and the reception, there's the small matter of feeding your guests (and actually being able to enjoy food again now you've squeezed into your wedding dress). But if you want to skip straight to the party bit, then simply invite Cantina Carnitas to serve their amazing Mexican street food at your do. This is flavoursome, alternative catering and did you know you can dance and nom on a burrito at the same time? Perfection!
Website | Facebook | Twitter | Pinterest | Instagram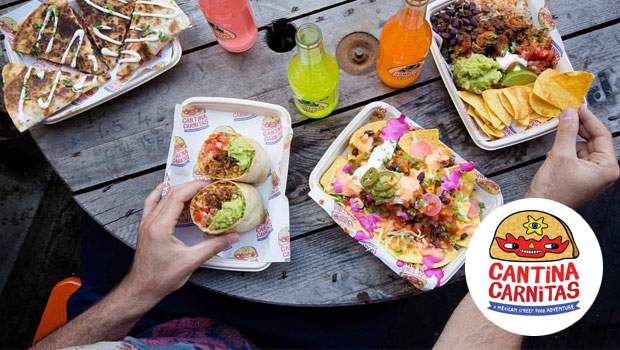 ---
Preston Court – Wedding Venue
You aren't a traditional bride, and you shouldn't settle for a traditional wedding venue. Instead you should say your "I do's" at Preston Court, a Mad Hatter's Tea Party of a venue with three different areas where you can stage your ceremony. Chief among them is the 17th century Kent Barn, complete with quirky fairground organs, lofty ceilings and an enchanting rustic feel. Plus it'll look gorgeous in your wedding pictures.
Website | Facebook | Twitter | Pinterest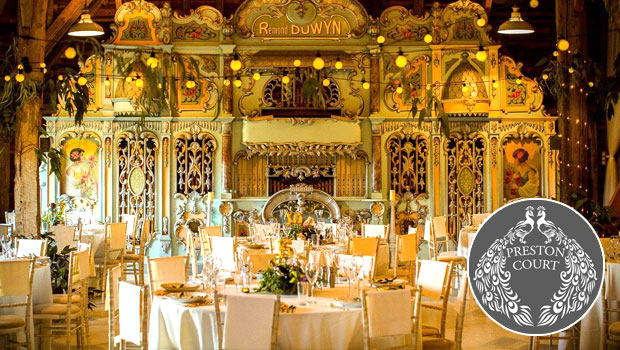 ---
Fleur de Lace – Wedding Decoration
Your Pinterest boards are bursting at their digital seams, your Instagram feed is a patchwork of boho wedding ideas and your scrapbook is so thick and heavy that you've started using it as a door stop. Now is the time to give Fleur de Lace a call. With you in mind, they'll choose the perfect props and decorative touches to help you achieve that certain style or ambiance you're shooting for, whether that's colourful, rustic or rock 'n' roll.
Facebook | Twitter | Pinterest | Instagram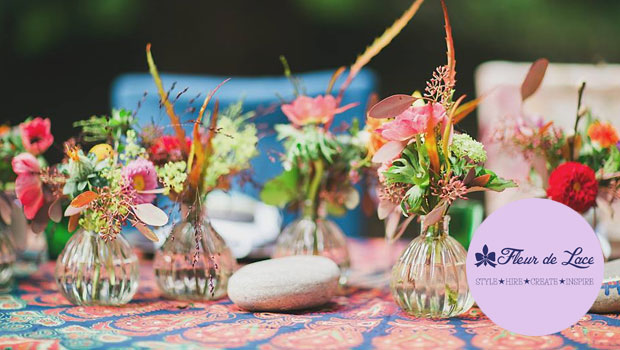 ---
Tipis4Hire – Wedding Tipis
Create your own wedding day festival atmosphere by ordering a stunning tipi from Tipis4Hire. These tents evoke a magical boho quality that your guests will fall in love with instantly, like your own mini Glastonbury you can totally customise your tipi set up to suit your big day, whether you want several joined together or just one or two for your guests to gather under later in the evening. It's a genuinely incredible alternative to the same old wedding venues your guests have been to time and time again.
Website | Facebook | Twitter | Pinterest | Instagram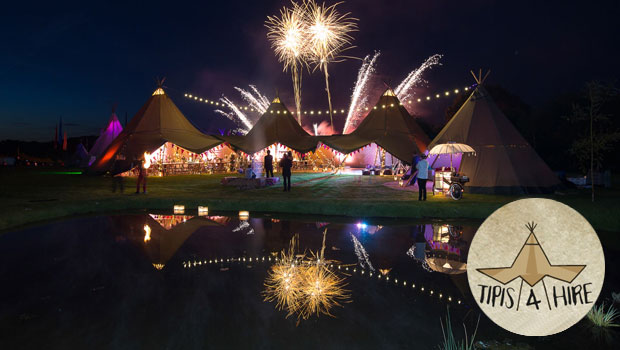 ---

---
Bochic – Wedding Planning
Your busy head is packed with ideas for the wedding you want but everything you're looking for is taking way too much time to find. It's time to let Bochic's leading planner, Ela, help you out. She's a specialist in planning big days that drift from the norm and whether you're into the idea of a festival wedding with a sparkling dress and face paint or a barefoot woodland "I do", Ela will make your dreams a Bochic reality.
Facebook | Twitter | Pinterest | Instagram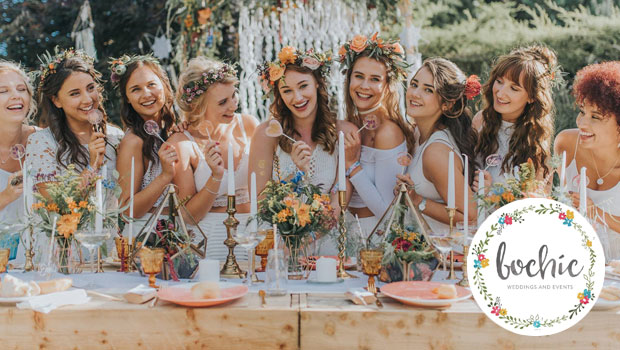 ---
Ruff Wood Pizza – Wedding Catering
So far, your wedding has been anything other than "expected" for your guests and into the evening your catering should follow the same surprising trend. That's why Ruff Wood Pizza is such a fantastic option, your guests will love the laid back, no fuss feel of this al-fresco service as well as the great taste of wood fired pizza with fresh, natural ingredients delivered straight from the back of a retro style van and portable gazebo. Pizza… On the day you get married… This really will be the greatest day ever.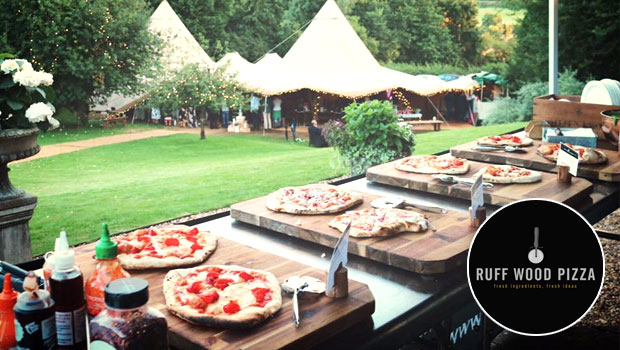 ---
Wasing Weddings – Wedding Venue
There are few wedding venues in the UK as adaptable as Wasing Park. With a total of three different event spaces, there's something here that every bride will love, but we're particularly impressed with the secret walled garden. This is a boho bride's dream wedding venue with a stunning Georgian style archway for you to say your vows beneath before dancing the night away in whatever tipis, yurts or gazebos you've planned for this hidden gorgeous green space.