Wedding Caterers
The Dimbledee Catering Co. | Facebook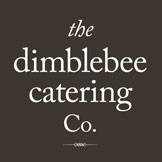 This (exceptionally mouth-watering) Facebook page is the easiest way to follow the (seriously delicious) exploits of one of the UK's best wedding caterers and there's gorgeous photos of every wedding they've attended (we're off for lunch).
---
Bread & Honey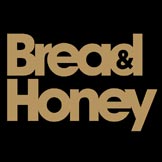 If you're wondering what luxury dining looks like, then Bread & Honey's stylish Instagram is a wonderful example. With stunning photos of the finished dishes as well as behind-the-scenes snaps of the chefs at work, this is a unique inside look at one of the UK's best wedding caterers.
You can also find Bread & Honey on Twitter.
---

---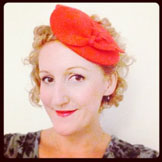 For a foodie bride-to-be we'd dare to say that a follow for Ginger Jar is essential. Here you'll find vibrant shots of their appetizing canapes that are just as 'more-ish' as the in-vogue finger-foods themselves.
You can also find Ginger Jar on Facebook & Twitter.
---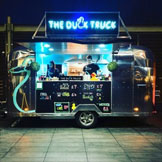 Following The Duck Truck on Instagram means you're never far away from this brilliant street vendor's quacking cuisine (we're so sorry) and if you really can't hold yourself back then you can even invite them along to your wedding. These pictures will give you goose-bumps (we'll show ourselves the door).