On your wedding day, everything should be as you imagine it, the transport, the entertainment and especially the food. What with all the pre-wedding nerves and rushing around, wedding days can be hungry work, plus you have a room full of guests to feed.
When you finally tuck into your wedding feast you'll want it to be a wonderful part of your big day and perhaps something a little bit different. Finding the perfect caterer is never an easy task, but to help you out we've scoured the nation to find the UK's best wedding caterers.
---
Jump to a region: South East | East Anglia | Midlands | Nationwide | North West | Scotland | South West | Wales
---
South East
The Mobile Pizzeria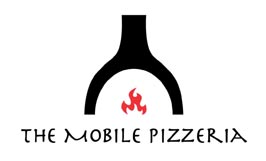 The Mobile Pizzeria was started by another happily married couple, Tim & Annabelle. This fantastic husband and wife team came up with this unique concept during their honeymoon in Italy & the South of France as they fell in love with wood fired ovens. Now, they want to share that love with you on your big day. As well as cooking delicious pizzas, The Mobile Pizzeria also provides tasty canapés, sublime salads and some dishy desserts!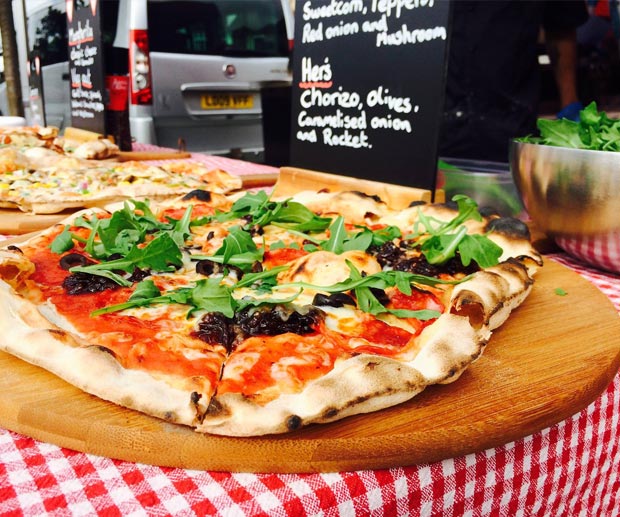 ---
Ginger Jar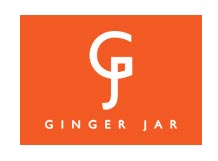 If you're after a catering company that can supply your hungry guests with an unforgettable wedding breakfast, Ginger Jar is definitely it! This amazing London based company has its roots in event management, so they'll know how to make sure everything runs smoothly and they'll make sure your entire day is filled with quality foods. With three levels of exciting signature menus, Ginger Jaw will work with you to create your dream three course wedding meal, you can even tuck into some luxurious canapés before your starters!
Website | Twitter | Facebook | Pinterest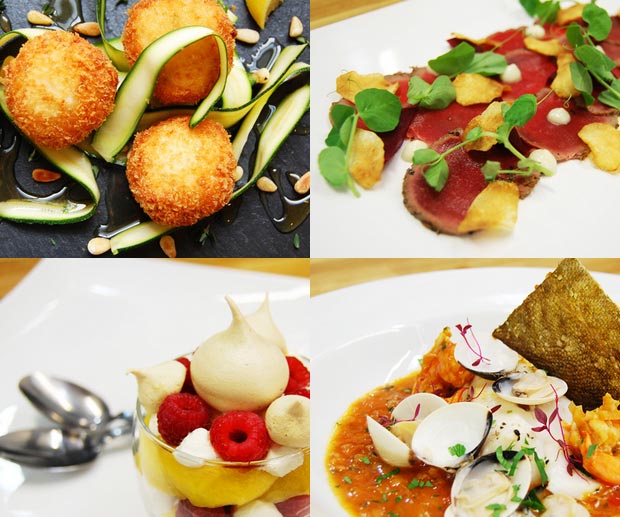 ---
Sapna Caterers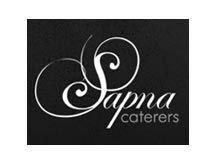 An exciting and flavorsome Indian wedding breakfast or banquet is a sure way to satisfy your hungry guests on your wedding day. Sapna Caterers can make amazing traditional Punjabi dishes such as a meat feast with sizzling chops and a fiery biryani or a full on gourmet Gujrati buffet! Sapna's expert Soorati chefs will provide an amazing day of Indian style feasting that'll keep your guests fed right up until they leave!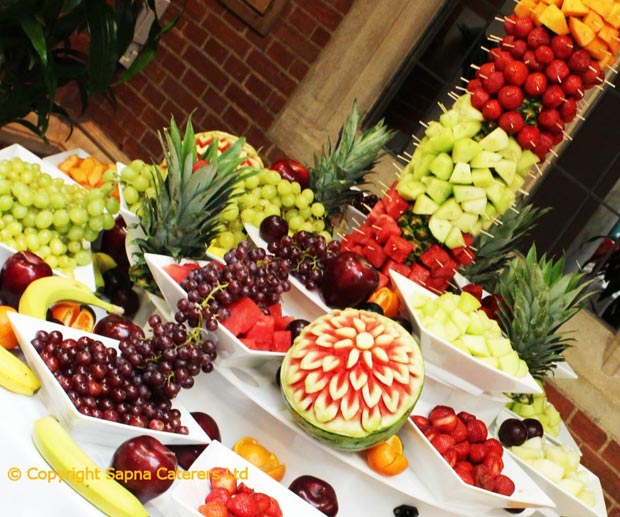 ---
Bread & Honey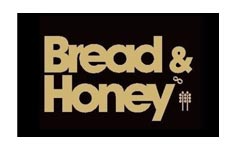 On your big day, you and your guests deserve only the most luxurious of foods. Bread & Honey, directed by celebrated chef Mark Broadbent, will provide a sensational wedding breakfast that'll be as unforgettable as every other aspect of your special day. You can tuck into a wide variety of succulent dishes, such as Confit Pork Belly for mains, and for later on, why not treat the guests to some gorgeous Steak Tartare canapés? Whether you're having a traditional sit down breakfast or a finger food buffet, this is truly the ultimate indulgence!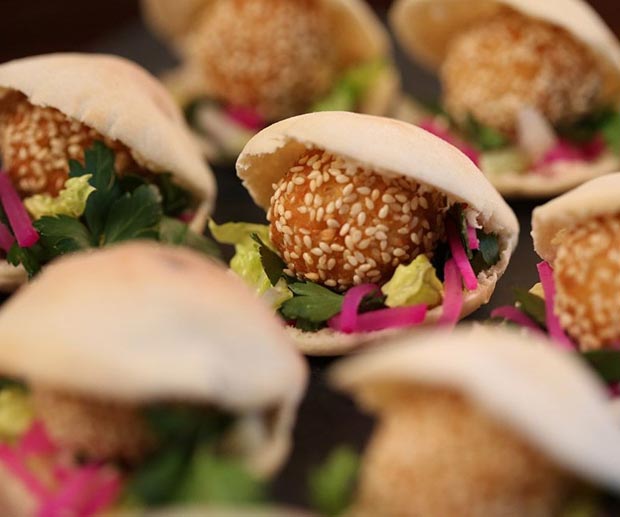 ---
Burger & Beyond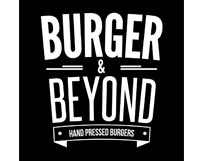 Burgers…? On a wedding day…? Well these aren't just any burgers. Burger & Beyond make absolutely gorgeous hand pressed patties and locally sourced buns including their 'Green Chili Burger' and 'Brown Sugar Bacon Burger'. Burgers delivered with this level of care are the perfect finger food, the brilliant in-house creative team also supplies vegetarian options and all the extras. This really is happiness in a bun!
Website | Twitter | Facebook | Instagram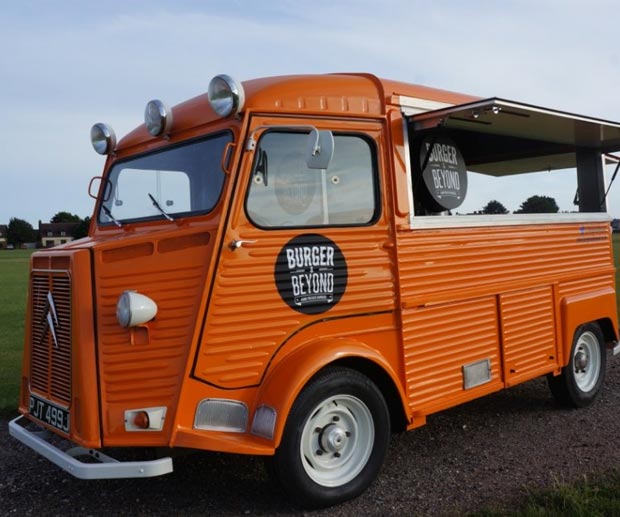 ---
MRS J Foods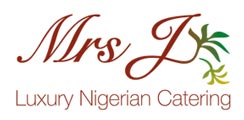 Mrs J Foods aims to bring the traditional taste of West Africa to your big day with a delicious variety of Nigerian and afro classics, as well as some exciting fusion dishes that are sure to wow all your guests. This fantastic caterer will lay out an absolute feast that's sure to be as memorable as every other part of your special day! This is food that definitely looks as good as it tastes, from the tasty canapés to the gorgeous jerk chicken buffet.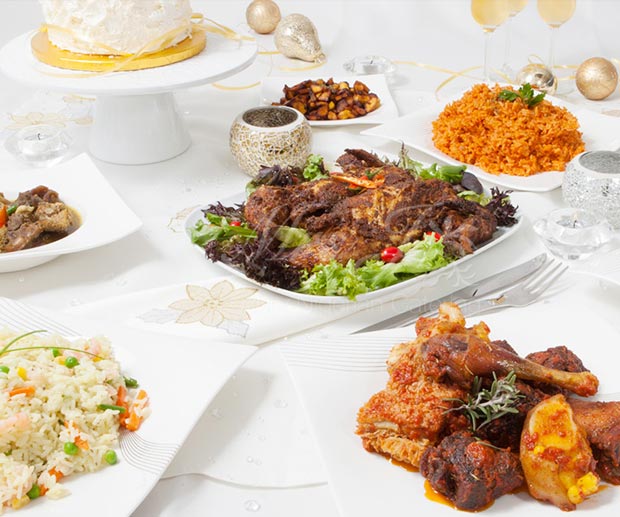 ---
Bubble Food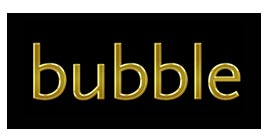 Bubble Food has a passionate team of wedding experts who'll make sure that your big day is absolutely seamless and effortlessly stylish. The service on offer here is nothing short of spectacular, whether you're after modern British, elegant fusion dishes or luxury comfort food. If you're going to treat the guests to a sit down meal or a delicious buffet, Bubble Food will provide you with a catering service where every exquisite detail is beautifully presented.
Website | Twitter | Facebook | Instagram | YouTube | Pinterest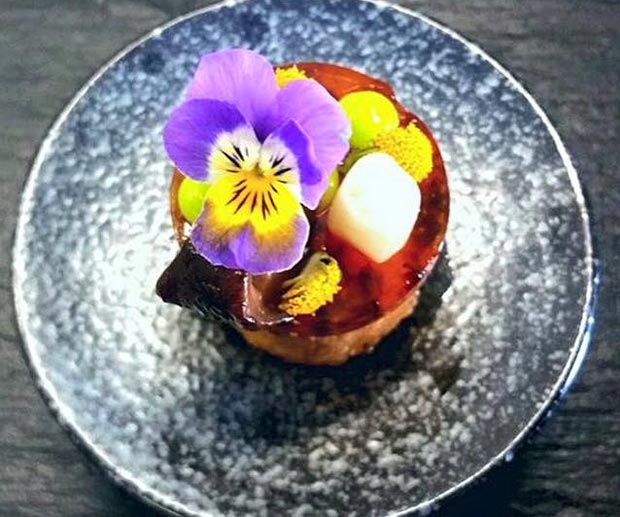 ---