Scotland & Northern Ireland
Liggy's Cake Company


Spanning Glasgow and Edinburgh, if there's an astounding wedding cake that needs to be made, there's a high chance it's going be made in one of Liggy's Cake Company's artisan kitchens. These are timeless designs that will most certainly hold up well years later when you look back at the wedding photos, while if you're after something a little more special, the bridal macaron tower or a Neapolitan cake mixing naked tiers with ruffled frosting will hit your 'n'aaaw' spot.
Website | Facebook | Twitter | Pinterest | Instagram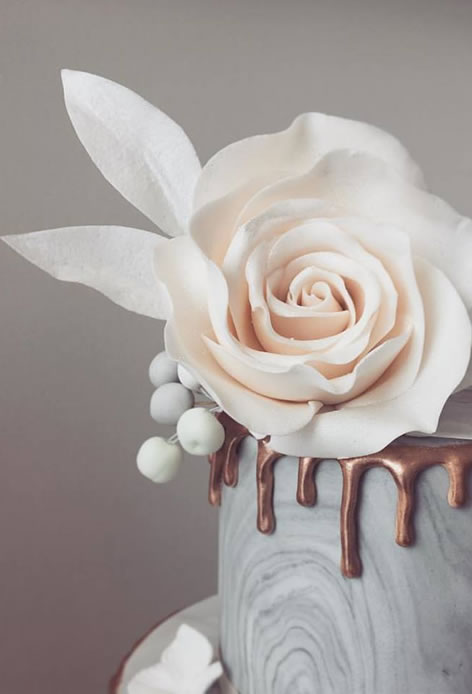 ---
A-Cakes


As one of Scotland's best wedding cake designers, the award-winning A-Cakes are a go-to option for brides north of the border. Their designs range from classic, understated bakes to huge, extravagant displays of perfect patisserie. But what we love most about A-Cakes is just how personal it all feels, you really get a sense of the couple's personality in the cake whether that's just in a use of colour or having the Hulk's fist smashing through the top!
Website | Facebook | Twitter | Pinterest | Instagram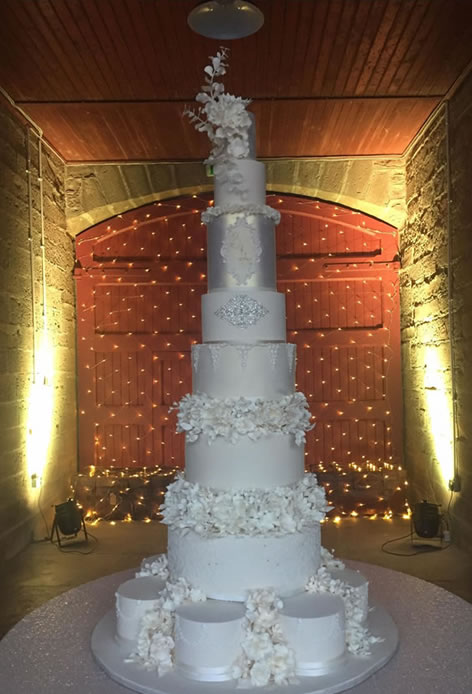 ---
Jenny's Cakes


There's a beautiful elegance to Jenny's Cakes and we can't quite put our finger on where it's coming from. It could be the towering tiers, the intricate little sugar flowers, those special little icing details or the finishing touches like ribbons, dramatic cake stands and more. These are classic wedding bakes done absolutely right and we feel like the world is a better place for these cakes existing, and we've all got Jenny's Cakes to thank.
---
Debbie's Delights


Debbie Magennis has been baking some of Northern Ireland's prettiest wedding bakes for over 9 years now and we can't wait to see what's in store for her over the next stage of her cake designing career. Debbie's designs are created in that oh-so-timeless style that you can look back on with pride in your wedding photo album, marvelling at all the little flourishes like sugar modelled flowers, ruffled icing and delicate ribbon.