Scotland
The Flying Duck – Glasgow
Tucked away in Glasgow's vibrant city centre, this basement bar and diner feels like a great night out from the moment you arrive. The fact that you can enjoy a plateful of fantastic vegan dishes just makes it even better! Everyone's favourite comfort foods are here, burgers, mac n cheese, fries, wraps, puddings and more served with fantastic cocktails. Yes, please!
📍 142 Renfield Street, Glasgow, G2 3AU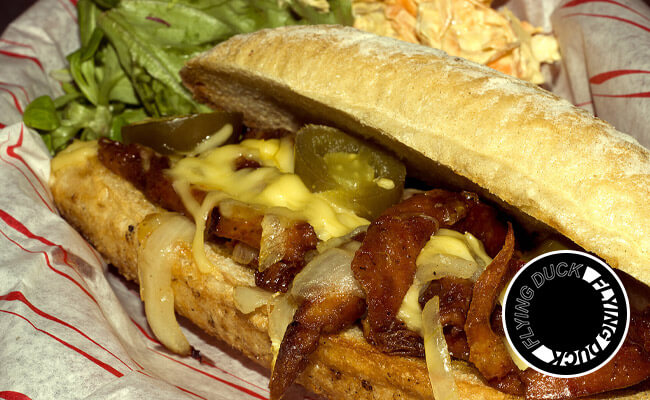 ---
Stereo Café Bar – Glasgow
Describing themselves as 'cosily snuggled' into their premises, it really is quite apt. This super-friendly vegan bar and kitchen feels instantly familiar and inviting. Great food, an informal, relaxed atmosphere while upstairs on select nights live gigs and entertainment are on offer. However, it's the food that is the star of this show and it's amazing!
📍 22-28 Renfield Lane, Glasgow, G2 6PH
Website | Facebook | Instagram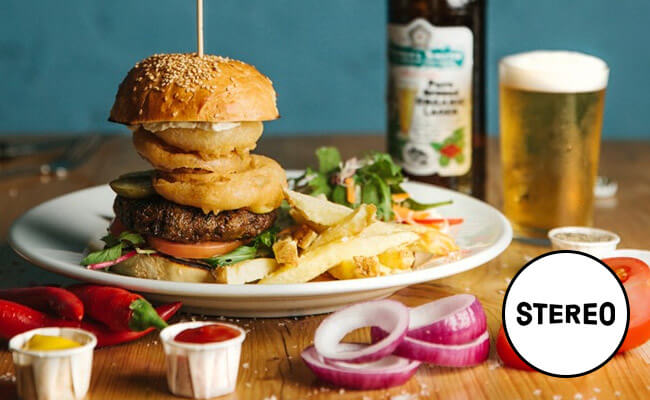 ---
Mono – Glasgow
Having opened in 2002, Mono is a great concept to introduce people to good food, good drinks and good music. And you can buy your new discoveries right then and there including the music at the in-house independent record store. The food is all shades of fab-ness (but the kitchen does get busy) and the experience is second to none!
📍 12 Kings Court, Glasgow, G1 5RB
Website | Facebook | Instagram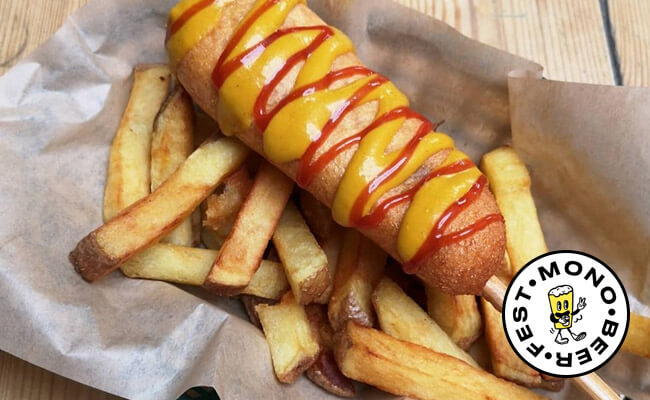 ---
Naked Bakery – Edinburgh
Describing themselves as "Naughty but kind," Naked Bakery is pure, gooey goodness that is totally different and rather a little bit special. Whatever the occasion, whether it's a wedding, a birthday, a Monday, Naked Bakery create amazing treats that taste and look incredible. The fact that they're also better for you is the icing on this particular cake! Not strictly a 'diner' but too good not to hit our Top 50.
📍 24a Hill Street, Edinburgh, EH2 3JZ
Website | Facebook | Instagram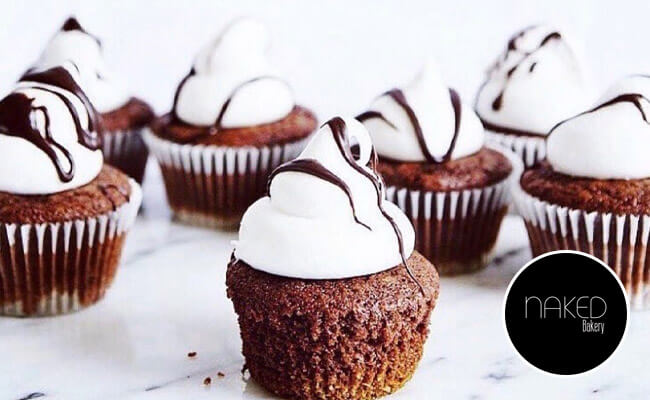 ---
Beetroot Sauvage – Edinburgh
This vegan café and yoga studio with holistic therapies is just so bloomin' good for you it's like having a fairy godmother, who makes you stretch and bakes incredible cakes! Serving a daily diet of breakfasts, stews, sandwiches, salads and smoothies plus those cakes (nom!). The perfect wellness venue with friendly, helpful staff and joyful living.
📍 33 – 41 Ratcliffe Terrace EH9 1SX
Website | Facebook | Instagram