London
By Chloe – Various
If you haven't seen a By Chloe before it's probably just a matter of time. With outlets across London, these amazing burger joints can also be found spreading vegan love in Canada and the US. Their aim is simple: to give you all the joy of a burger while having a positive impact on your mind and body. Long may they continue their good work!
📍 Tower Bridge, Covent Garden, Oxford Circus, The O2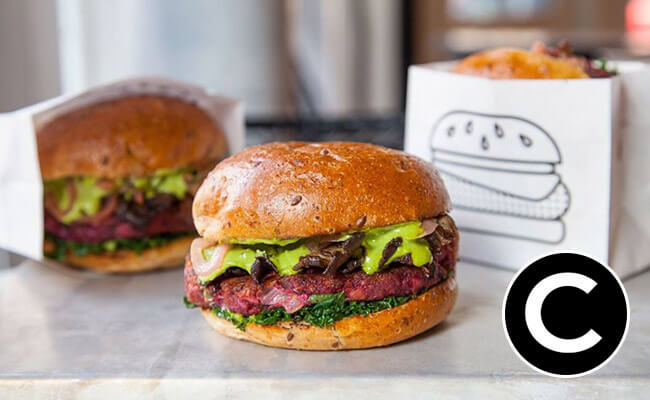 ---
Temple of Seitan – Camden, Hackney
London made, locally sourced, 100% plant-based, Temple of Seitan takes the concept of burgers and delivers bigger and better flavours with none of the damage. It's fast food in every sense but it doesn't slow you down and the burgers themselves are some of the best vegan bites we've ever had the pleasure to dive into (and dive we did!).
📍 103a Camley Street, Camden, N1C 4PF
Website | Facebook | Instagram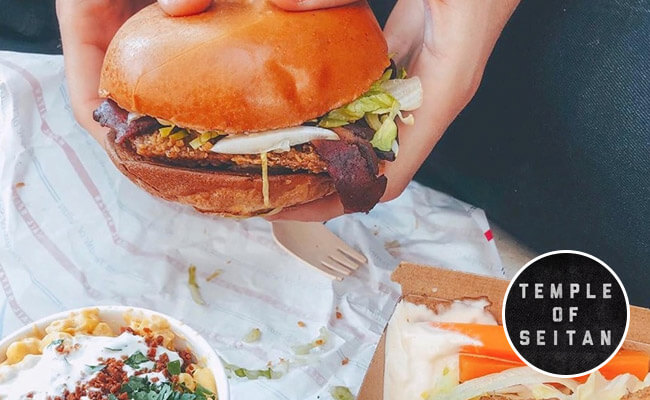 ---
Mooshie – Brick Lane
There's nothing quite so good as bad food, and Mooshies are very bad! The founders wanted to create a healthy alternative to burgers. So good, the result is bad in the best way! Delicious flavours, succulent patties, fries you just can't say no to, the menu and concept is simple, the results are spectacular!
📍 104 Brick Lane, London, E1 6RL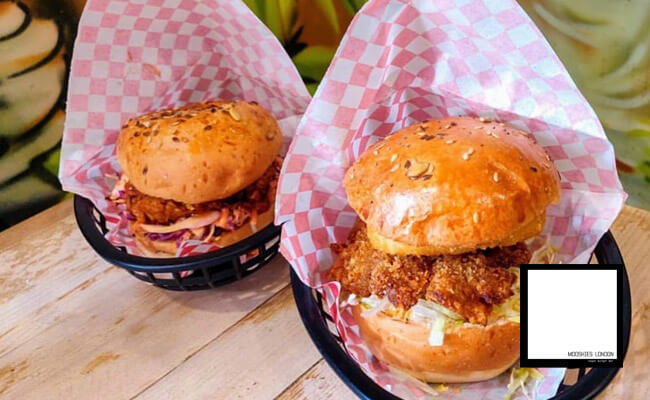 ---
Young Vegans – Camden & Hackney
Pies, the ultimate comfort food and Young Vegans are very comforting indeed. Unctuous, warming, packed with flavour and satisfying gravy, it's everything you could want in a plate of food. Their Instagram feed is pure filth, absolute food porn, but it's not until you get a scent of their goodies inside their friendly shop that you really get a sense of just how good they are!
📍 Netil Market, 13 – 23 Westgate Street, E8 3RL
Website | Facebook | Instagram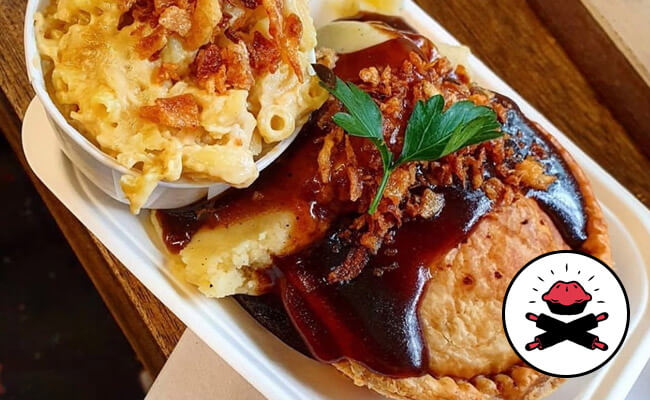 ---
Redemption – Notting Hill, Shoreditch, Covent Garden
If you want to be good to yourself, but don't want to lose on flavoursome fun, then head down to Redemption at one of their three London venues. Serving vegan, wheat-free, sugar-free food, in their alcohol-free bars, the dishes and cocktails are fantastic looking but it's the taste that will make you decide Redemption is more about indulgence than abstinence.
📍 15 Shorts Gardens, London, WC2H 9AT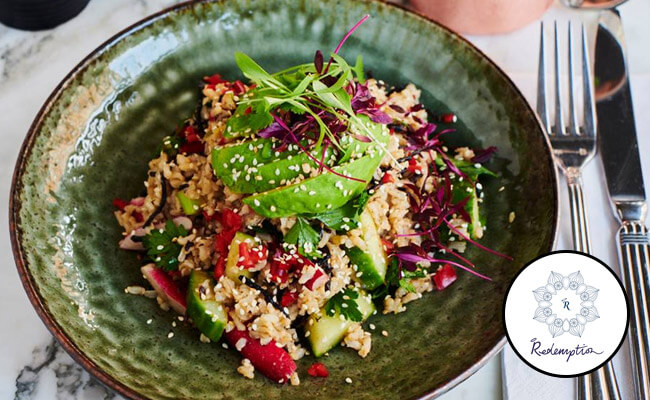 ---
Wild Food Cafe – Covent Garden, Islington
Vegan dining has never looked so fab! Serving spectacular dishes is what makes the friendly team at the Wild Food Café leap out of bed in the morning. And they're just so darn good at it you can imagine them foraging on their way to work, saving woodland animals and then creating platefuls of goodness that makes you love them even more! Pfft, typical!
📍 1st Floor, Neal's Yard, Covent Garden, WC2H 9DP