Midlands
Ben the Cake Man
Yes, he sounds like a superhero "Quick, call Ben the Cake Man!" and we think he is. In fact, if we were in any situation, planning a wedding, setting off on an epic journey, watching Love Island, we'd be calling Ben the Cake Man. One of the UK's most innovative bakers, it's just a matter of time before he starts popping up on telly… or is featured in his own Marvel comic book.
Website | Facebook | Instagram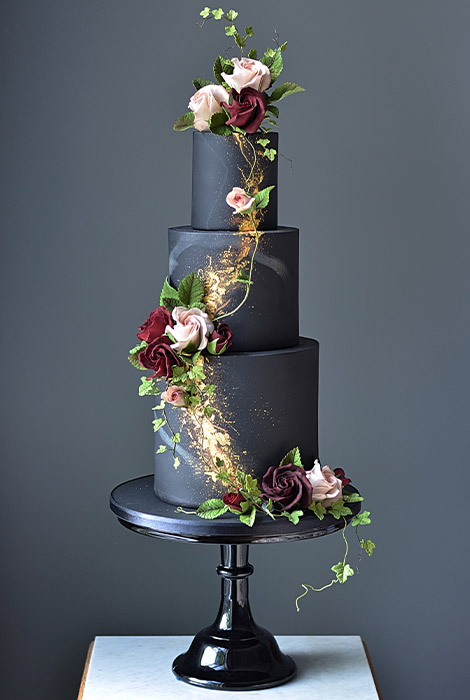 ---
Little Cake Company
We think some of the best things come in small sizes (cupcakes for example) and the Little Cake Company really does pack a wallop despite its diminutive name. They provide beautiful bespoke and novelty wedding cakes, incorporating jewels, beads, flowers and colours all to your exacting requirements and the friendly team will even design a cake for you.
---
Storeybook Cakes
Every wedding is essentially the pinnacle of a love story so to have a company help capture that story in the wedding cake is a natural progression. With a huge array of cake styles and choices available, it is the elegant and impressive multi-tiered towers and gold leaf fancies that have elevated Storeybook to this year's Top 50.
Website | Facebook | Instagram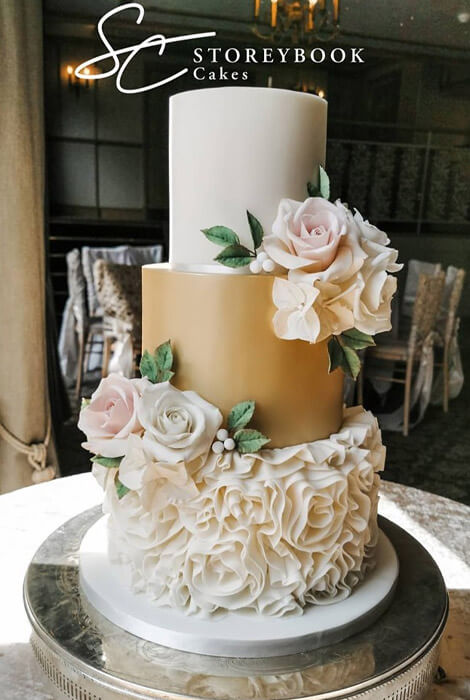 ---
Lady P's Cakery
While it sounds wonderfully Edwardian, charming and 'Middle England', Lady P (aka Parveen Barron-Akhtar) is actually cutting edge in her approach to customer care and delivery, while providing truly timeless edible masterpieces. But it is the flavours that really set her and her team apart from the rest. Rustic, Asian, Vintage, Naked, every style along with stunning dessert tables.
Website | Facebook | Instagram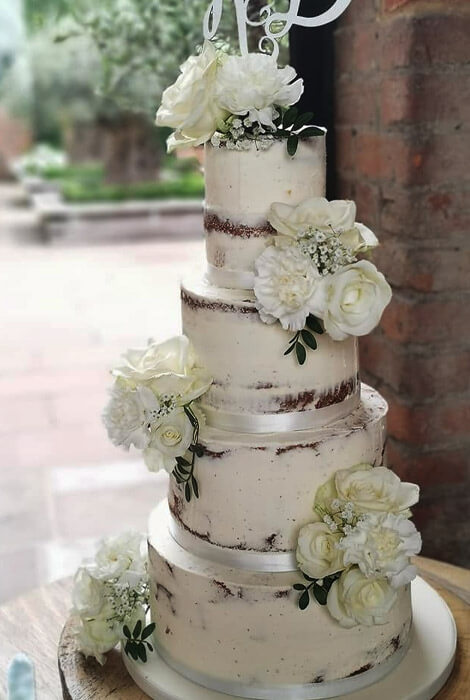 ---
Cakes By Sian
The lovely Sian Thompson is a wonderful reminder of just what an amazing art form baking can be. Yes, it has to taste good (and her cakes taste soooooo good!), but when you want something to wow guests, to capture hearts, minds and plates Sian is one of the very best of the best. She provides excellent customer service and always the "yummiest ingredients". We believe her!
---
Sweet & Delicious
Forget cakes, think sculptural centrepieces. Sweet & Delicious like to be a little bit different, but in our opinion what they do best is add a little touch of fun and an amazing talking point, whether it's bejewelled suitcases, beautifully crafted topped figurines or just capturing a couple's spirit, they really will stand out as something truly memorable.