Whilst you may compromise on the guestlist, whilst you may compromise on the venue, whilst you may compromise on your first song (OK, you hate it, but your partner enjoys it, and you need to let them win at least one thing), if there's one thing it's totally reasonable for you not to compromise on, it's the wedding dress.
Yes, this is your special day and you deserve to look and feel extra special. You've probably been dreaming of this moment since you were little, and nothing should stop you from looking your radiant best.
But not compromising on your dress doesn't mean you have to break the bank. You can still find that dream dress at budget-friendly prices – you just need to know where to look.
… and you're in the right place.
Here at GoHen, we've once again scoured the UK for the best wedding dress shops about to help you secure that breathtaking, showstopping, eye-popping number that will most definitely wow the crowds on your big day.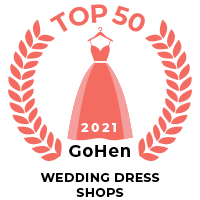 London
Bromley Brides
Wedding Dress Shop in South-East London
Elegance, intricacy and an ability to render even the biggest motor-mouth speechless, Bromley Brides are a returning favourite to our Top 50 and are the place to go in south-east London if you're looking for that fairy tale design.
📍 Address: 5 Bell Parade, High Street, West Wickham, BR4 0RH
Website | Facebook | Instagram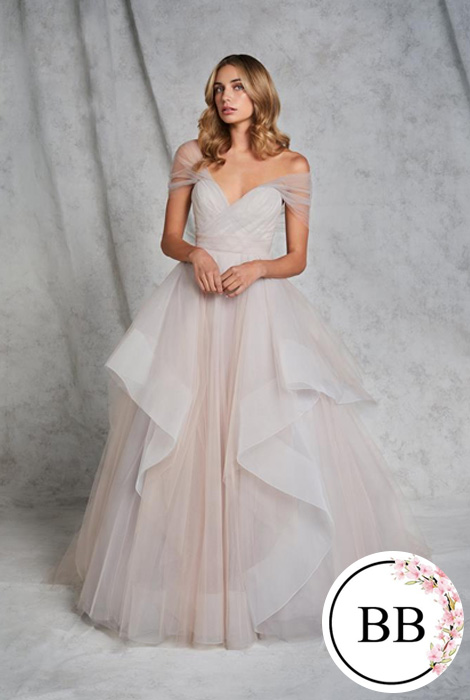 ---
Indiebride
Wedding Dress Shop in South London
Sustainable bridalwear with a vintage, boho twist – we are in awe of Indiebride's wedding dresses and adore their eco approach to production. If you're looking to break away from the mainstream and get your hands on something a little different, you really need look no further.
📍 Address: 90 Brixton Road, SW9 6BE
Website | Facebook | Instagram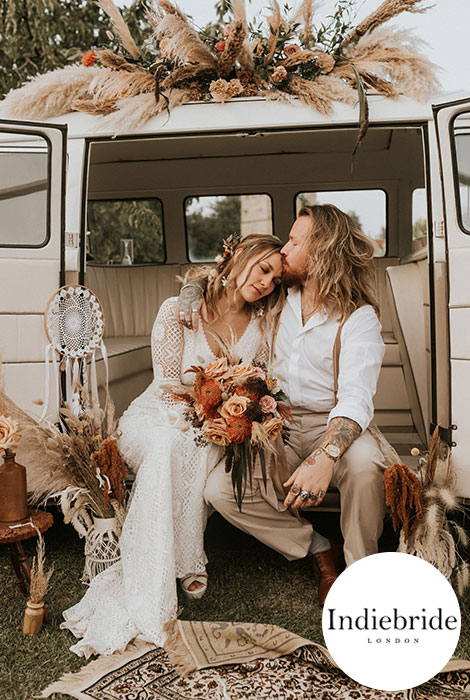 Credit @natalyjphotography
---
Blackburn Bridal Couture
Wedding Dress Shop in South-East London
Russel Blackburn, the man behind one of London's most successful independent bridal boutiques, is nothing short of a genius when it comes to his eye for fashion. Not only do Blackburn Bridal Couture boast a range of some of the most stylish dresses you'll ever see, but they're also frequently praised for their amazing customer service by their brides.
📍 Address: 56 Tranquil Vale, London, SE3 OBD
Website | Facebook | Instagram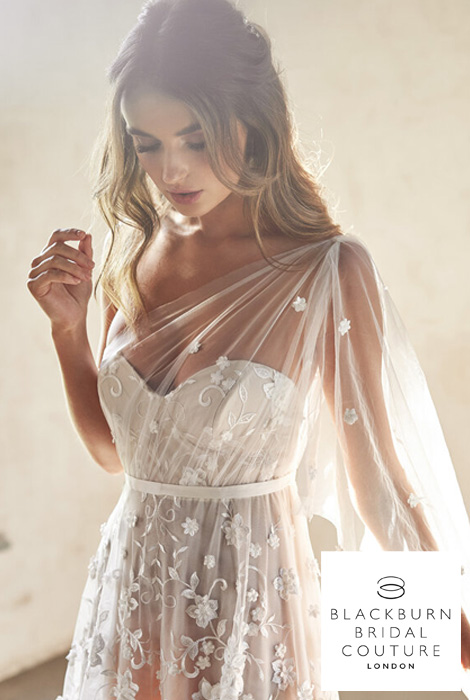 ---
House of Ollichon
Wedding Dress Shop in Central London
This is alternative bridalwear at its very best. From formidable jumpsuits to phenomenal skirt and top combos, the House of Ollichon have taken the dress out of weddings and swapped them with outfits packing attitude. Whilst they're a break from the norm in some respects, they still feature delicate, modern flourishes and truly gorgeous designs.
📍 Address: Unit 20 Canonbury Yard, 202-208 New North Road, Islington, N1 7BJ
Website | Facebook | Instagram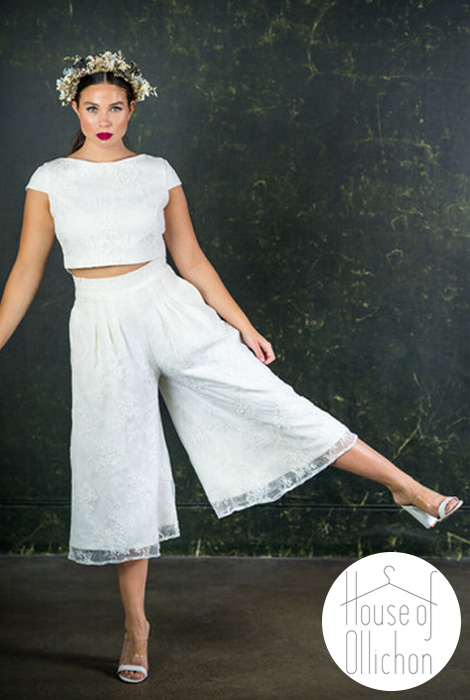 ---
Morgan Davies Bridal
Wedding Dress Shop in North London
Managing to marry timeless elegance and contemporary design, the dresses on display at Morgan Davies Bridal will certainly stop friends and family in their tracks when they first cast eyes on you. They've got us well and truly mesmerised here at GoHen HQ.
📍 Address: 312-314 Essex Road, Islington, London, N1 3AX
Website | Facebook | Instagram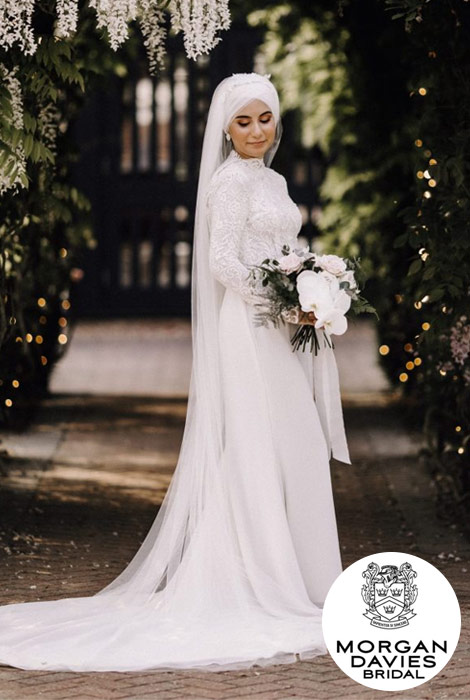 ---
Hampden Brides
Wedding Dress Shop in North London
When the hopeless romantic in us saw the stunning trains on some of these beautiful gowns, it's as if all of our childhood wedding dress fantasies had become a reality. Gorgeous, glamourous, goddess-like – there aren't enough adjectives in the world to truly express how we feel.
📍 Address: 8 Onslow Parade, N14 5JN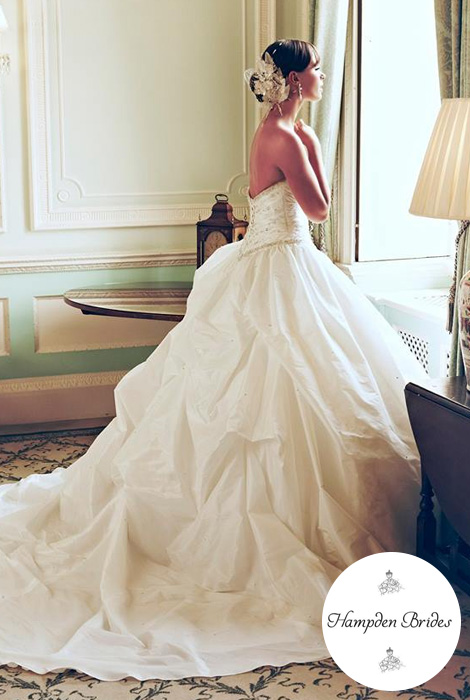 ---
Bridal Caprice
Wedding Dress Shop in West London
Bridal Caprice have struck the perfect balance between resplendent bridal gowns and affordable pricing, meaning you can uncover that dream dress without blowing the entire wedding budget. Just take a look at that stunning Insta Feed to see exactly what we're talking about!
📍 Address: 42 Shepherd's Bush Road, W6 7PJ
Website | Facebook | Instagram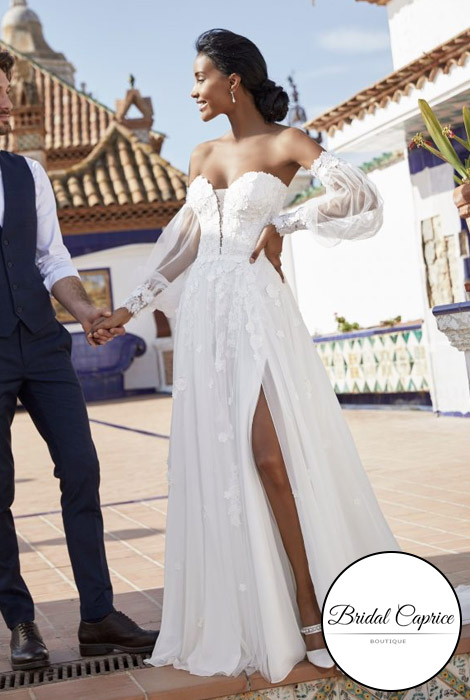 ---