"Well, obviously..?" This will probably be your reply when we tell you that shopping for your wedding dress isn't the average retail experience. But, hold your sass, because we've seen plenty of brides ill-prepared for the all-important appointment.
A quick Google of "wedding dress shops near me" won't quite cut it, and travelling out of town will pay off hugely if it means you'll secure the 'right' dress, which can empower, inspire and produce tears from even the most hardened of marriage-sceptical family members. So, take a journey down our list of wedding dress suppliers that provide for the modern, courageous woman, no matter her style, size or budget. No, really, you're welcome.
East of England
Lucy Can't Dance – Chelmsford
NEWSFLASH: In this beautifully modern era a bride isn't constricted to the traditional white wedding dress anymore. Alternative brides, listen up – we've found your match! Ombre isn't just for those luscious locks of yours, it's for wedding dresses, too. A unique bride deserves a unique dress, and a gown from Essex's Lucy Can't Dance will see you leading the fashion-forward revolution. Millennial pastels, bold lace and iridescent sequins are a social media lover's dream.
Address: 58 New St, Chelmsford CM1 1NE
Website | Instagram | Facebook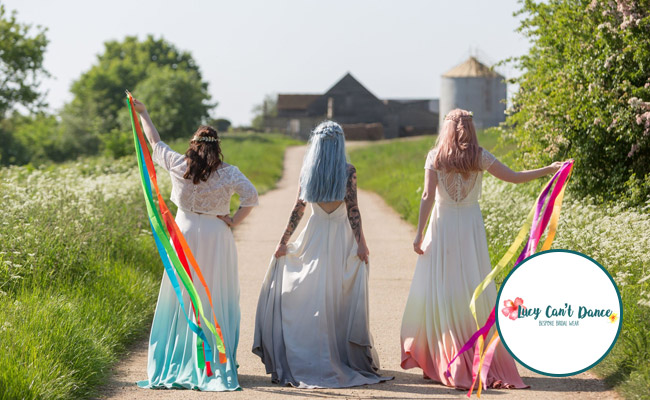 ---
Halo And Wren Bridal – Hertfordshire
"Not a hint of satin or a corset in sight." Phew. Say goodbye to traditional and hello to timeless. Halo & Wren are smashing the wedding boutique game with all the tips and tricks we never knew we needed. Not only is the shop itself an aesthetically impressive space (think neon and millennial pink, ya feel?) but the gowns give us heart-eyes. It's relaxed, chic and innovative in an industry that can sometimes feel stale.
Address: 97 High St, Old Town, Hemel Hempstead HP1 3AH
Website | Instagram | Facebook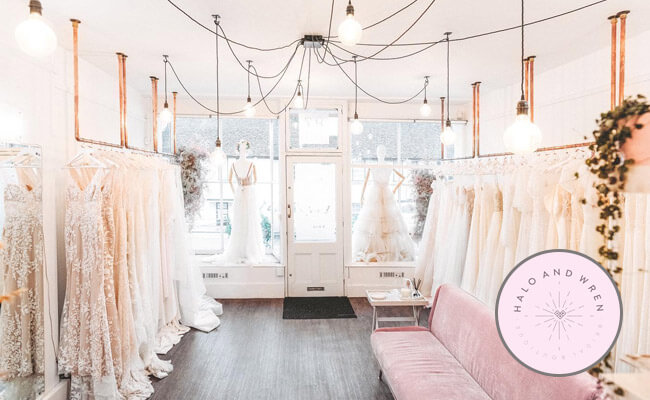 ---
The Ivory Room – Woodhall Spa Nr. Lincoln
Now, we're no mind readers, but we can probably guess that elegance is near the top the list when it comes to planning your wedding vibe. A trip to The Ivory Room in this beaut Georgian village is e-s-s-e-n-t-i-a-l for brides-to-be whose Pinterest boards are jam-packed with exquisite silk and chic lace wedding dresses. They've also got a fantastic collection of plus size wedding gowns that take us on a trip down to swoon-central.
Address: Goodyear House, Tattershall Rd, Woodhall Spa LN10 6QJ
Website | Instagram | Facebook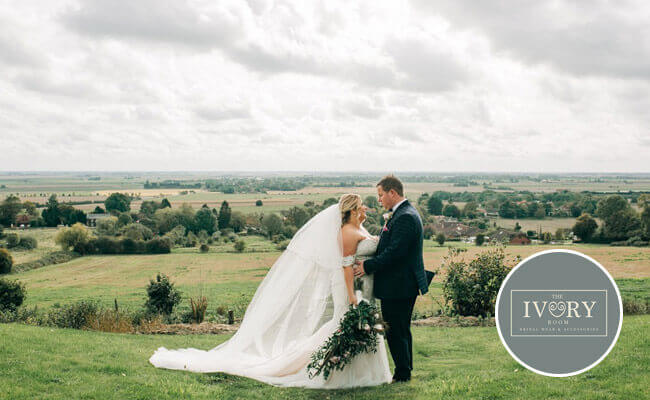 ---
Pure Brides – Norwich
Fun is at the heart of things at Pure Brides who, by the way, have won some pretty impressive awards recently. This is an experience that should be enjoyable – none of that Say Yes To The Dress drama that (although making for great TV) isn't exactly what we're after on the hunt for the perfect gown. Their range of wedding dresses is expansive and they excel in both quality and quantity categories to bring us pure retail joy.
Address: 8 Lower Goat Ln, Norwich NR2 1EL
Website | Instagram | Facebook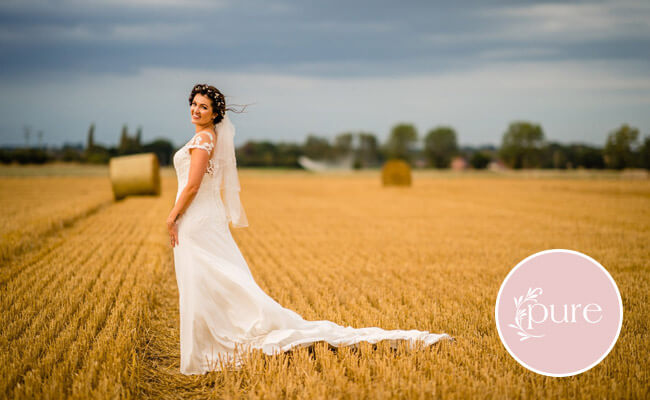 ---
Morgan Davies Bridal – Hitchin
If you want to get out of the hustle and bustle of the capital, you can still find the big ideas and fashion-forward initiatives in the creative outskirts. Morgan Davies Bridal boasts boutiques in London and Hertfordshire, so whatever wedding dress shopping experience is right for you, you're covered! The wedding gowns on offer are elegant without exception and have the right amount of trend without losing the timeless quality we all crave.
Address: 31 Sun St, Hitchin SG5 1AH
Website | Instagram | Facebook