Wales
CocoMio Bridal – Cardiff
That's right, they're back for another year of wedding shop royalty. CocoMio Bridal has now hit our best bridal boutiques blog for three years running, and as far as we're concerned, it's because they just keep on getting better! Their gowns focus on the traditional side of things whilst keeping one finger on the pulse of fresh trends. In truly luxurious surroundings, your experience will be special, exciting and leave you feeling like the beautiful bride you are!
Address: 124 Crwys Rd, Cardiff CF24 4NR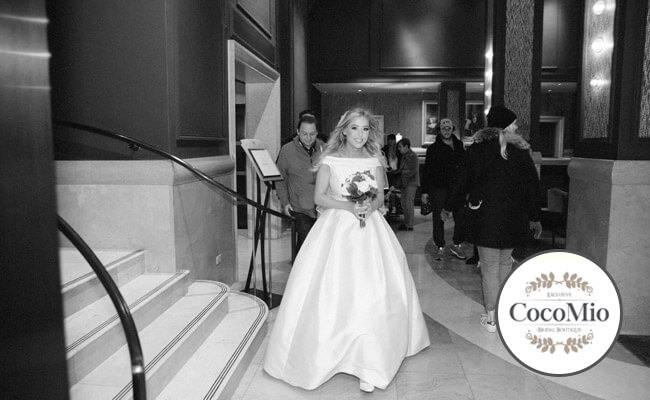 ---
Yasmin Rose Bridal – Cardiff
Yasmin Rose makes the best in Wales for a third year running! Choosing a fashion-forward wedding dress retailer might make you wonder, 'Am I going to love it twenty years down the line?' If you entrust Yasmin Rose Bridal, the answer is a firm 'YES'. These guys are amongst the trendiest in the business who somehow (secret powers, maybe?!) manage to keep it timeless, too. All body shapes are covered and you'll never be bored or leave with a bland dress. Every gown is a show-stopper. We're obsessed.
Address: Greenacres, Morfa Ln, Wenvoe, Cardiff CF5 6AE
Website | Instagram | Facebook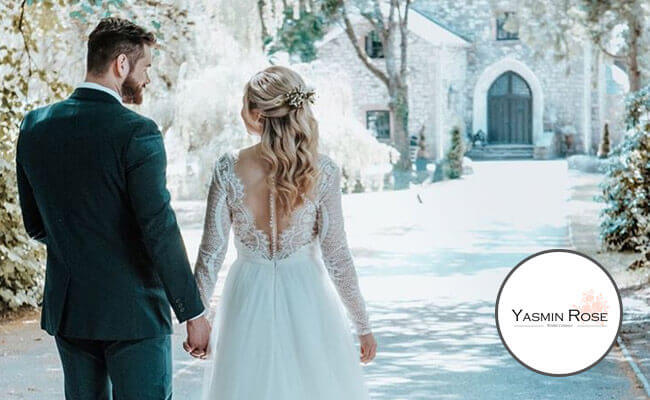 ---
White Bride – Pembrokeshire
The ultimate bridal escapist haven lies in the vibrant village of Nabworth. The focus on luxury is obvious from the offset, and you can create a complete wedding day look from head to toe during your exclusive appointment. Their portfolio of real brides to have gone before proves that the White Bride team have a keen eye for style whilst honouring tradition in a forward-thinking way.
Address: 3 High St, Narberth SA67 7AR
Website | Instagram | Facebook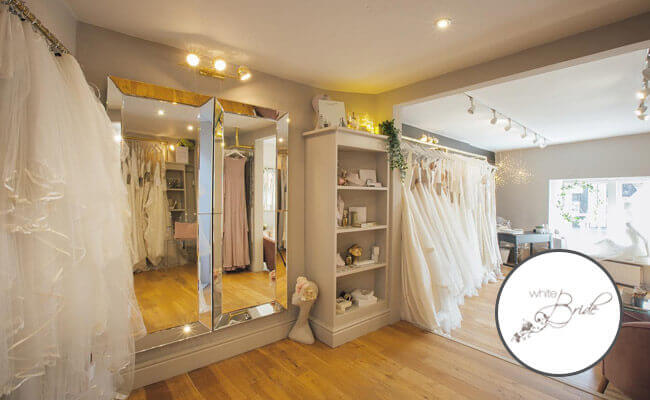 ---
E&W Couture – Cardiff
Competition in Cardiff is high, but luckily the three boutiques on our hotspot list all offer something truly unique. Cool and empowered brides from all over the UK head to E&W Couture who are campaigners for a #BridalRevolution, baby! Their gowns are completely bewitching and transport us to a world where any wedding look is possible. Sorry Dads of the world, you're wrong – tattoos are bridal and we can wear Dr Martens if we want. Modern rebels, unite!
Address: 4A Church St, Cardiff CF10 1BG
Website | Instagram | Facebook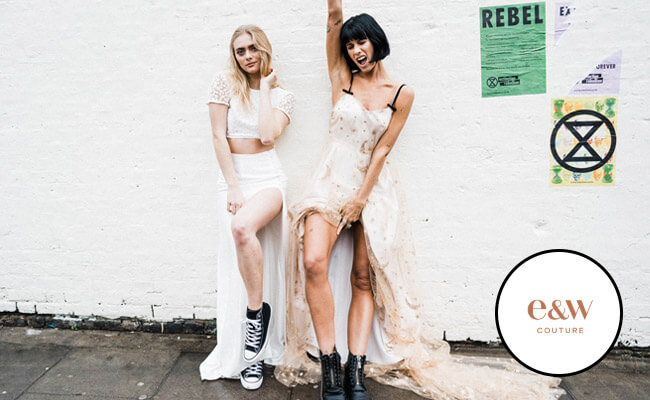 ---
Eva Ashley Bridal Lounge – Swansea
There's no pretentiousness allowed within the four unique walls of the Eva Ashley Bridal Lounge. They'll spend time getting to know every individual bride so the experience of finding your perfect dress is tailored unwaveringly to you. Their passion for the bridal business is clear, with an outstanding collection of designers that range from the clean to the extravagant. From the contemporary to the traditional; every bride is covered.
Address: 27 Castle St, Swansea SA1 1HY
Website | Instagram | Facebook