Planning a wedding can be a worrying and at times fraught task, wedding site The Knot's Real Wedding Survey revealed that "50% [of brides] found that planning their wedding was more stressful than they expected". For some nearly-weds the best stress relief can come in the form of expert help from a wedding planner.
GoHen asked some of the UK's best wedding planners for a few top wedding planning tips to help keep things under control for your big day.
Samantha Imbimbo – Oh So Perfect
Planning bespoke events in London, East Anglia, the Cotswolds, Home Counties, the Midlands and parts of Wales, Samantha Imbimbo's attention to detail has won her many rave reviews and also lead to her being a "go to gal" for TV & radio press as well as wedding publications.
What's the best way to beat stress on the big day?
Delegate, delegate, delegate! After weeks and months of planning your wedding, it is important to make sure that on the day itself everything you have planned is placed into the hands of others. Whether you delegate specific tasks to trusted members of your bridal party to carry out and keep check on throughout the day, or hire an on the day wedding coordinator to help you build a schedule and handle the whole day's activities on your behalf, by being prepared and having reliable people at hand, you'll have nothing more to worry about on the big day than saying "I do!"
Don't forget to make sure everyone you delegate tasks to is fully briefed and sure of what they're doing a few days before the big day too, so no one needs tap you on the shoulder with last minute questions as you're enjoying your champagne and getting ready!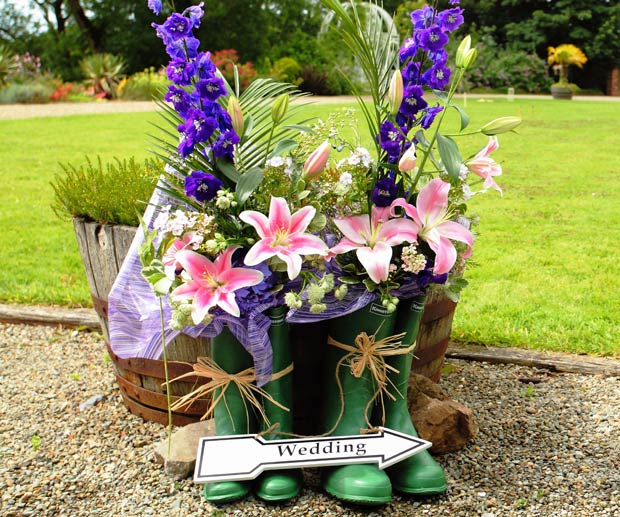 Any tips for couples who want to save a few pennies when planning their big day?
It is possible these days to enjoy a beautiful wedding on any given budget – big or small – but remember to get your priorities in check when planning where to spend the cash. If you're looking for ways to be savvy with your pennies, it is better to invest in the important things which create the backbone to the overall day, such as venue, catering and photography, then look for ways to snip the budget in other less important areas such as favours, cake, and 'added extras' in your entertainment.
DIY decor and entertainment can be a fun way to save pennies and get hands on with your big day, but remember sometimes it takes a little time and extra skill to make things by hand, so be prepared with plenty of time to practice before hand.
What is your top tip for someone planning their wedding?
Wedding planning is fun, but it can be stressful too so take your time making important decisions and try not to get stressed out with the smaller details. When planning gets too much, step away and take a few days of breathing space before you go back to it. Don't forget to keep a sense of perspective on why you are getting married too – the wedding is just one day, but a marriage lasts a lifetime and the most important thing is to enjoy the experience throughout so you enter married life feeling stress free and full of love for your new husband or wife!