SOUTH EAST & EAST
Tony Dunn Flowers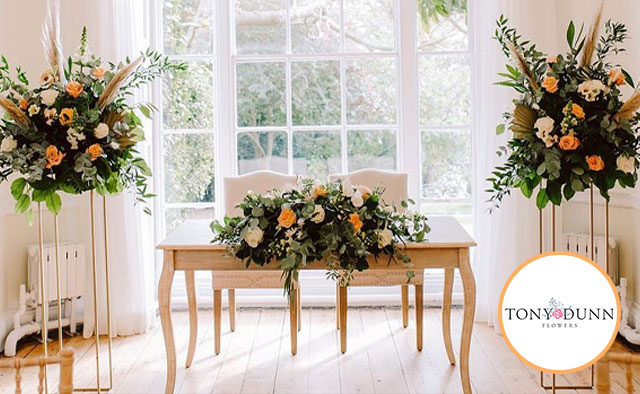 📍 Where: Brighton
If you're looking for floristry advice and some inspiration to guide your own designs, Tony is the go-to floral guru in Brighton and Hove. His incredibly friendly and professional service allows you to see his true passion for crafting some gorgeous ground-breaking designs. The scrupulous process that Tony and the team go through to ensure you're taken care of will guarantee your floral visions are achieved.
Website | Instagram | Facebook
---
Amie Bone Flowers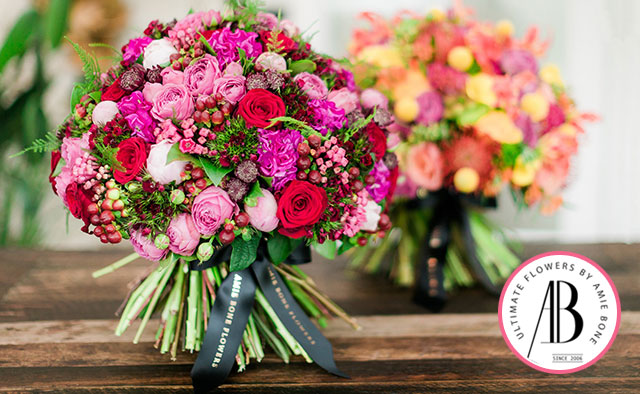 📍 Where: Hertfordshire
This internationally recognised floral artiste (if you will) is known by multiple wedding magazines for her stylish approach. Amie's audacious designs should not be overlooked. This team strives for excellence in everything they do and they aim to exceed all expectations: always! If you're looking for perfection, look no further.
Website | Instagram | Facebook
---
Sarah Harper Flowers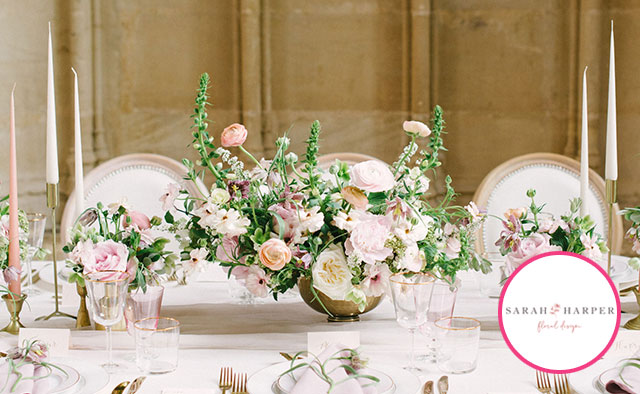 📍 Where: Oxfordshire
Sarah Harper is the queen of unique wedding flower design. Her calm and understanding approach will allow you to pinpoint your ideal vision for the big day. Sarah proudly stands by the rule that no 'one size fits all' with her designs and enjoys adding her own signature stamp. She really does understand the overwhelming feeling of planning a wedding, so why not let her guide you through the process?
Website | Instagram | Facebook
---
Zita Elze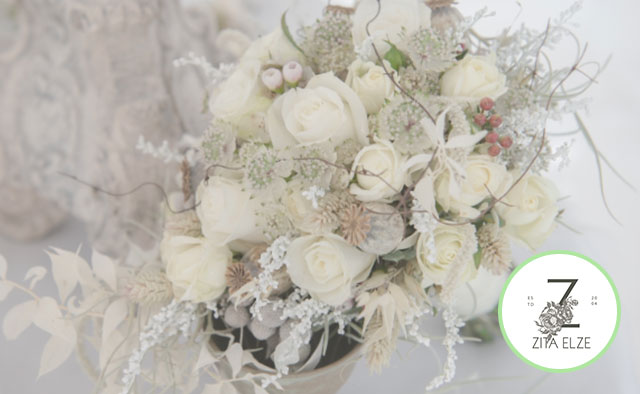 📍 Where: London
Setting insanely high standards, Zita Elze effortlessly captures your story with their sublime designs. Each one being heartfelt and perfectly sculptured, our words simply don't do their work justice. This multi-award-winning florist delivers immaculate, imaginative concepts by adding a combination of beauty, creativity and romance. Original. Authentic. Stunning.
---
Flowers & Sparkle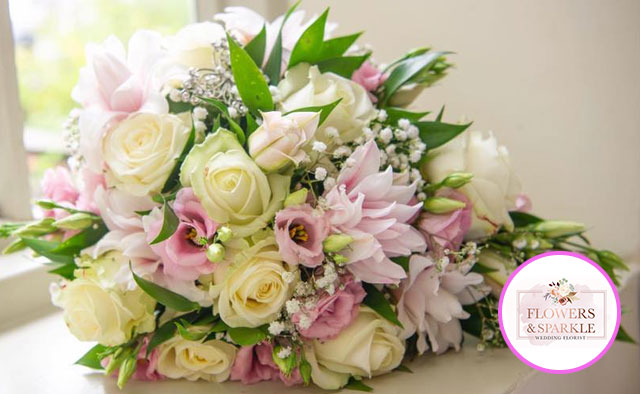 📍 Where: Kent
Flowers & Sparkle really know how to take standard wedding flowers to new levels with some added flair and sparkle! This team of floral experts let their work do the talking and make your venue come alive. Dedicated to bringing the wedding WOW, plus a super friendly service, Flowers & Sparkle really do… well… sparkle!
Website | Instagram | Facebook
---
Ginger Lily Florists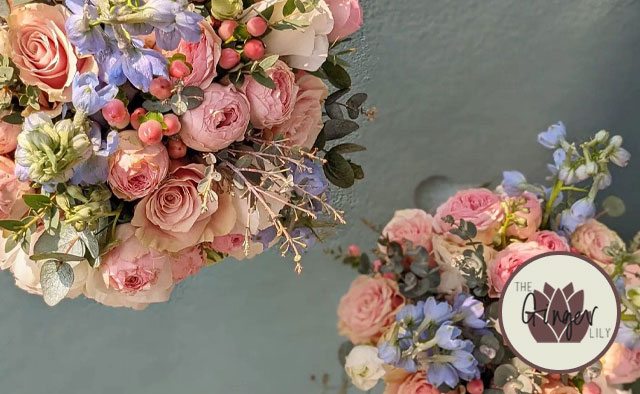 📍 Where: Brighton
With a tried and tested (and very detailed) step by step guide to help you nail down the perfect wedding flowers, the attention to detail at Ginger Lily sets them apart from the rest. Yep, you can really relax knowing that you're in safe hands here. With a strong passion for all things floral, you can be sure that their timeless designs tick all of the right boxes.
Website | Instagram | Facebook
---
Grace & Thorne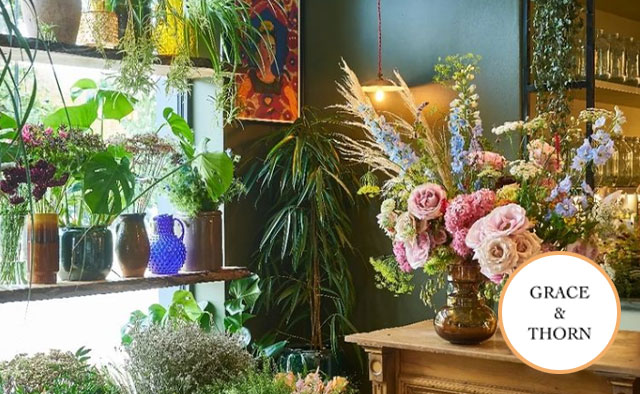 📍 Where: London
Designed with the no-fuss customer in mind, Grace & Thorne have the option of eight ready-to-go individual ranges to choose from – cutting out the faff, while ensuring you won't be compromising on style or quality. Something that makes these guys stand out from the rest is their stunning 'Everlasting Love' range, which offers a collection of dried flower arrangements – a fab way to remind you of all the amazing memories.
Website | Instagram | Facebook
---
Cherubs Floral Designs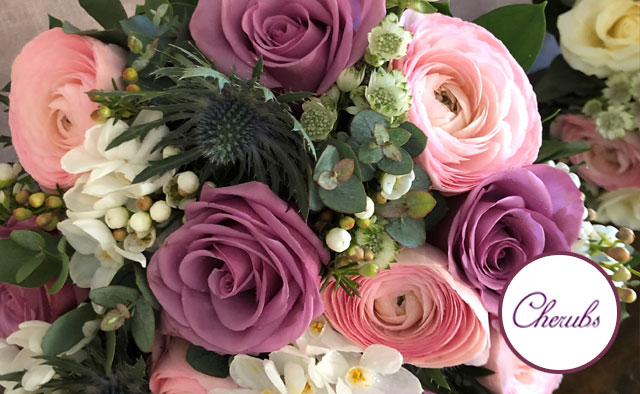 📍 Where: Reading
The talent at Cherubs Floral Designs is limitless. If you're looking for somewhere to kit you out with the finest florals in town, everything down to the final details, this is a top choice. Their timeless designs mean the gorgeous flowers for the biggest day of your lives won't be going out of fashion any time soon (or ever, in fact!). Elevate your wedding to new levels of fairy-tale.
---
The Garden Of Oxford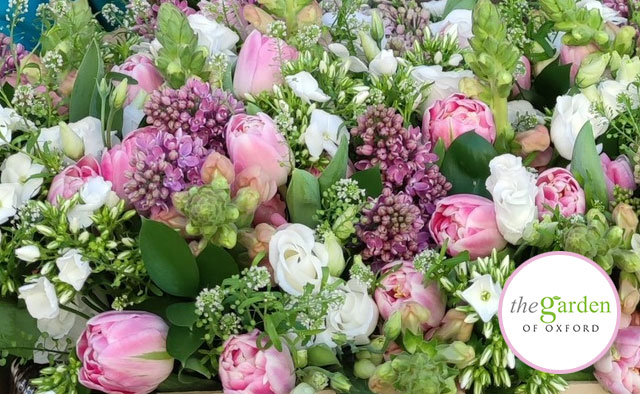 📍 Where: Oxfordshire
This talented team of experts will be on hand to answer all your floristry questions and guide you seamlessly through the process. Without a doubt, these beautiful creations will be the centrepiece of your big celebrations. Put your visions together to start curating a masterpiece that your friends and family will be wowed by on your special day.
Website | Instagram | Facebook
---