As we enter a new decade, many nearly weds are about to enter a lifetime of wedded bliss. For those getting hitched in 2020, we've compiled a list of the UK's Top 50 Wedding Florists! From the bride's bouquet to the ceremony decorations, table displays and more, flowers play a huge part in creating a magical atmosphere on your big day and they definitely shouldn't be considered an afterthought!
In our guide, you'll find fabulous florists to suit every theme and style – there really is something for everyone. So, have a scroll and take your pick of the bunch!
South West
Wild About Flowers – Bristol
This Bristol-based floristry are just wild about flowers, and we're wild about them! Their trendy, gorgeous, totally Instagrammable designs are enough to make any bride-to-be feel like a truly lucky lady for finding both the love of her life and this special little floristry. From standout, luxurious ceremonies to a simple, elegant do, they create incredible floral designs to suit every occasion. Bring your mood boards, Pinterest pages and dreams to your appointment, and the creatives will work with you to make your vision come true!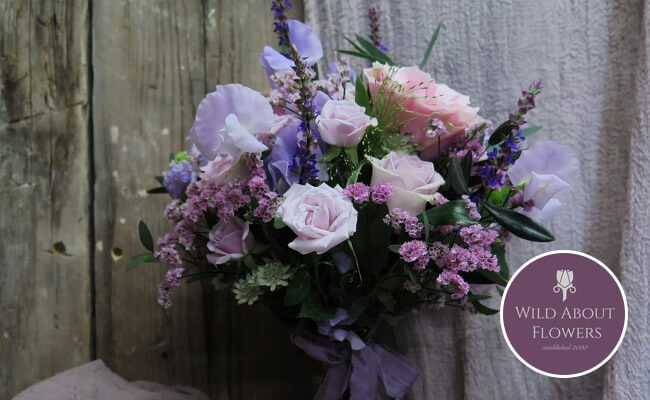 ---
Les Fleurs – Bristol
If you're getting déjà vu, don't worry, you're not going crazy, we featured Les Fleurs in our Top 50 Wedding Florists of 2019, but their bouquets are so blooming beautiful, we just had to feature them in our 2020 blog too. Whether you're looking for traditional, well-rounded bouquets or something a little rougher at the edges, they'll arrange the perfect bunch to suit you. You can also hire fun, fantastic props including giant LOVE letters, fairy light backdrops, a ceremony arch and a post box, so you can create your dream wedding world!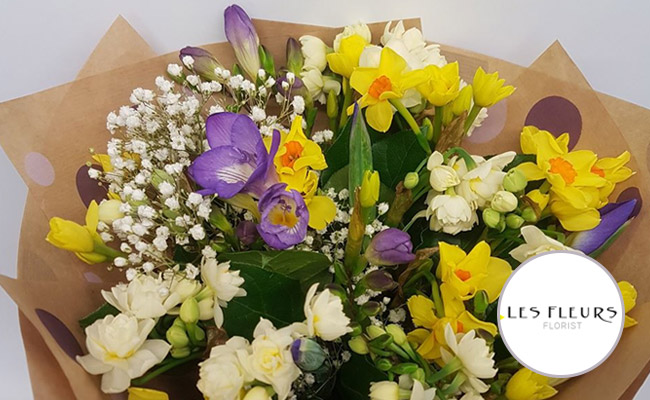 ---
The Rose Shed – Bristol
The Rose Shed work their magic in Paintworks – Bristol's cool, creative corner. They've worked with some impressive venues across the UK, from country estates and barns which were already intimate and romantic, but once The Rose Shed had waved their wedding wand, they really looked like something from a fairy-tale. Despite the hard work they put into their creations, their designs are effortlessly romantic and charming. Respecting the bride's personal vision is of paramount importance to these guys, so you can rest assured you'll be in safe hands!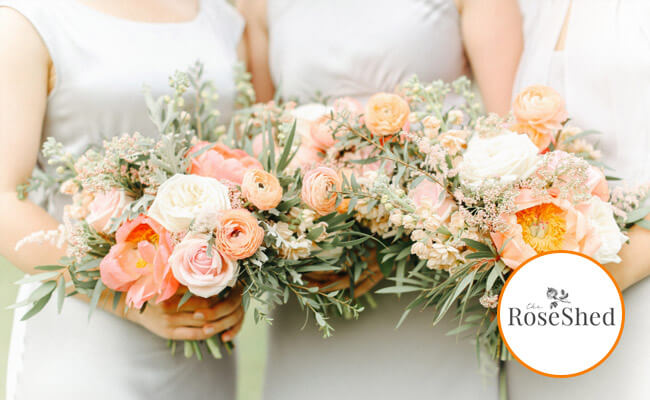 ---
Purple Violets Florist – Bristol
Violets symbolise the future whilst also spiritually calming the emotions, which is exactly what Purple Violets Florists are all about! They create beautiful, imaginative bouquets and offer a friendly, personable service that'll calm the stressed-out bride-to-be and her fellow wedding planners. Their brilliant bouquets and funky, bespoke, statement arrangements will really add that 'extra special something' to your big day and they'll add a splash of colour to your joyous celebration!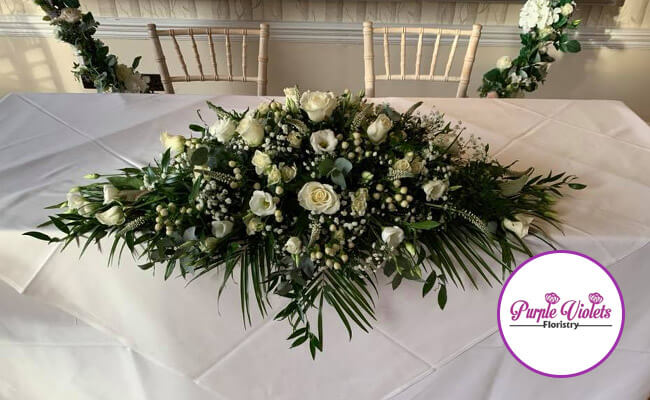 ---
Flourish – Cornwall
If you're worried about planning all those itty bitty details ahead of the big day, Flourish will help to take the weight off your shoulders. They've worked with enough brides and grooms to fully appreciate and understand the importance of arranging everything down to the smallest aspect. They've also heard it all: the good ideas, the classic ideas, the strange ideas, so you don't have to tiptoe about when you're explaining your vision. Their highly stylised, contemporary designs have caught the eye of many a bride-to-be, and they've most certainly caught ours. Silk flowers, wedding trees, arches, they push the boundaries and achieve breathtaking results!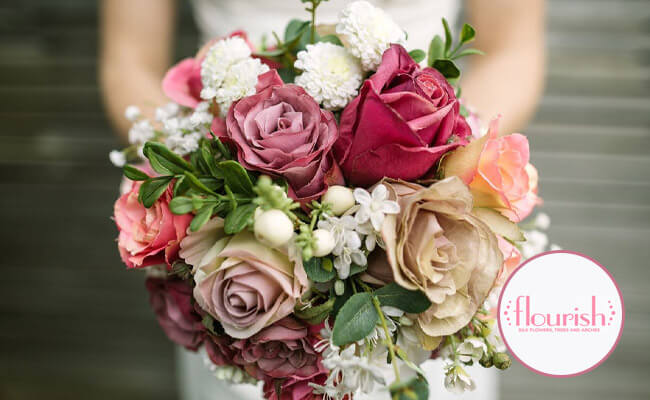 ---
Blue Geranium Florist – Devon
Blue Geranium oozes class, elegance and romance. From clean, crisp buttonholes to calming, blue geraniums, they pick the most magnificent flowers Mother Nature has to offer and create lush, natural bouquets that truly befit the beautiful bride-to-be. Their arrangements manage to be both timeless and fresh. We featured them amongst our Top Florists last year, and if you browse their photo gallery, you'll understand why they remain firmly in our Top 50! If you're looking for something truly special, be sure to make Blue Geranium Florist your 'something blue.'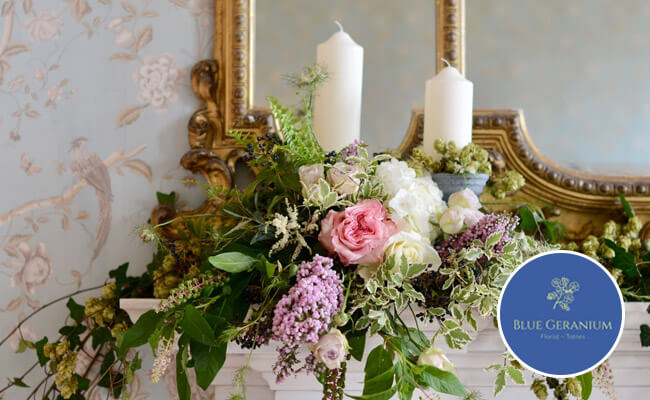 ---
Floral Passion – Devon
No matter your profession, whether you're a chef, interior designer, actor, window cleaner, when you love your work, it really does show. When creative people pour their heart and soul into something they're passionate about, wonderful things can happen! What Floral Passion care most about is putting a huge smile on the happy couple's faces. They offer a wide range of vibrant hand-tied bouquets for the bride-to-be to hold proudly as she makes her way down the aisle.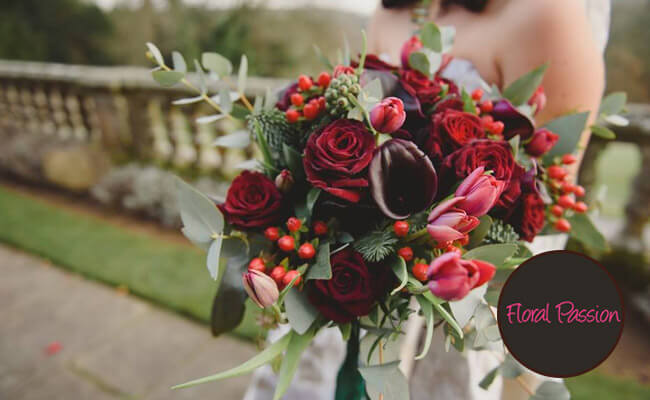 ---
West Dorset Wedding Flowers – Dorset
Gathering foliage, long grasses and gorgeous blooming flowers, West Wedding Dorset find Mother Nature's gems and create enchanting works of art. Take a browse through their meadow garden, vintage, and bohemian photo galleries: not only will you be inspired, but you'll be truly moved! The passion these florists have for their work is evident. They sensitively create stunning works of art that match the unique characters of the nearly weds. In fact, they make everyone at GoHen want to get married just to have an excuse to see West Dorset Wedding Flowers at work!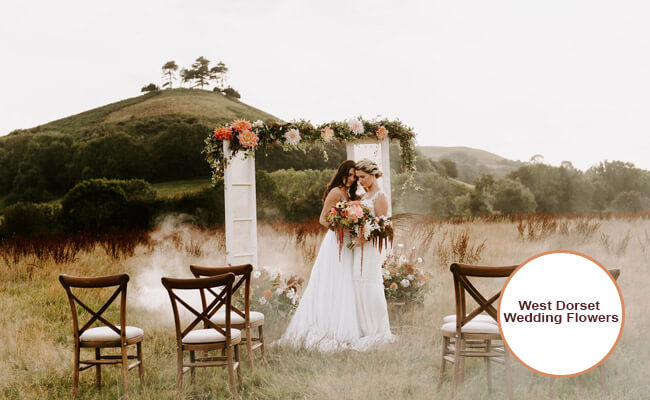 ---