Searching for wedding inspiration while fun can at times feel like hard work. There are just so many wedding blogs and websites competing for our attention it's difficult to know where to begin in your personal search for all things bride and beautiful. So at GoHen once again we've done the legwork for you and have found the UK's Top 50 Wedding Bloggers.
Marry Me Ink
– Rachael Urquhart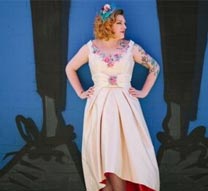 As the name suggests, this is definitely not your average wedding blog. Retro, rock-chic, hipster, funkadelic… all the weddings featured in Rachael's unique take on all things bridal are 'bang on trend'. Her cutting edge blog is superb source of trendy and designer touches that won't break the bank but offer hundreds of great alternative ideas for ink loving brides and grooms.
Website | Facebook | Twitter | Pinterest | Instagram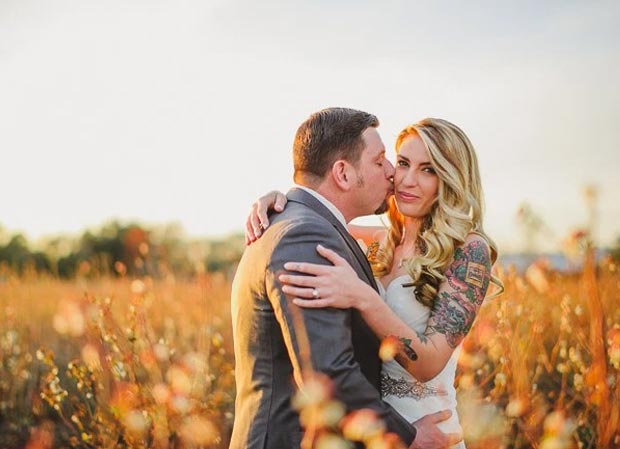 © Marry Me Ink
---
Bespoke Bride
– Jessica Turley & Emily Pettiford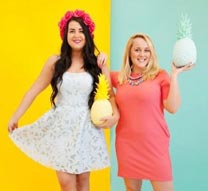 The dynamic duo of Jessica and Emily began Bespoke Bride as a way of celebrating their favourite weddings and what we love the most about their blog is there are no rules! No, it's not anarchy, but instead an homage to the couples who aren't afraid to go their own way and create a wedding that's truly unique to them; whether that means eloping to Vegas, saying your vows in a treehouse or walking down the aisle beneath the fossilised skeleton of a T-Rex… you have to see it to believe it!
Website | Facebook | Twitter | Pinterest | Instagram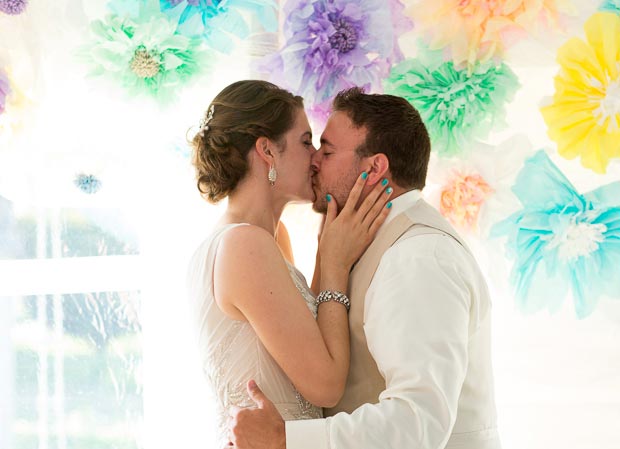 © Bespoke Bride
---
Alice in Weddingland
– Zarn Ballentine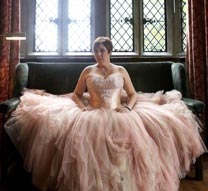 Alice in Weddingland is fresh, informative and brilliantly written and it's all down to the blog's very own Queen of Hearts, Zarn Ballentine. While you will find gorgeous images to add to your Pinterest boards we rate this blog more for Zarn's wedding wisdom and tips which are often brilliant for brides who find themselves swimming in well-intentioned but often confusing wedding advice.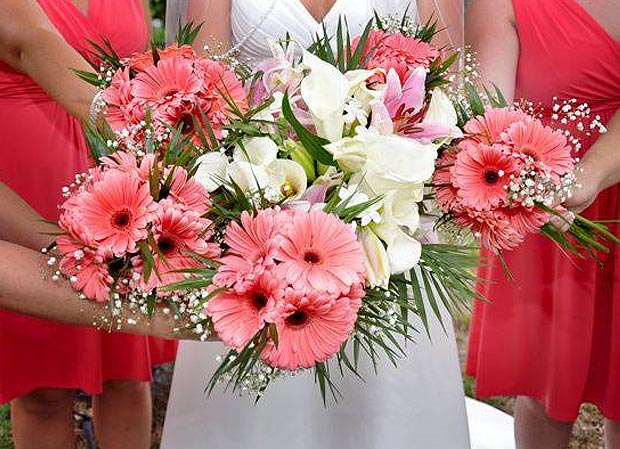 © Alice in Weddingland
---
B.Loved
– Louise Beukes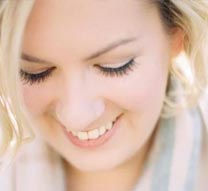 Luxurious, lovely, beloved. Louise Beukes' blog began as a way to express her personal love for bridal style and beautiful weddings, it's now one of the most gorgeous looking and easy to navigate wedding blogs. This is an essential stop for soon-to-be married women on the road to the big day itself. You can expect to find real love stories, breathtakingly beautiful brides and some useful planning tips.
Facebook | Twitter | Pinterest | Instagram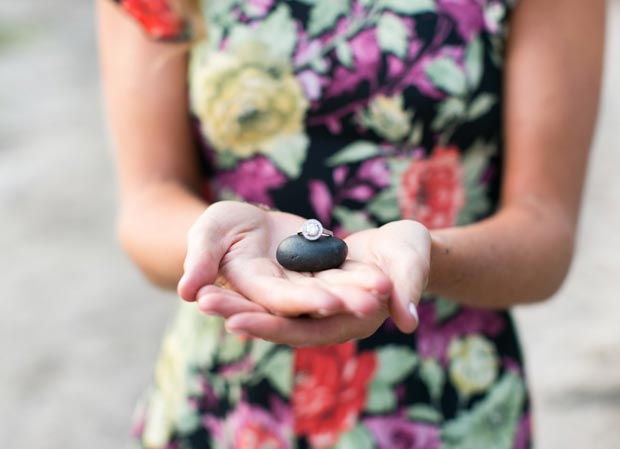 © B.Loved Weddings
---
Pasties & Petticoats
– Donna Sharpe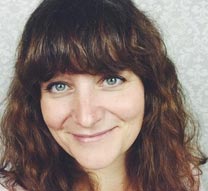 Donna is a self-confessed 'wedding-a-holic' and has proven herself a wise head when it comes to Cornish weddings through the ever gorgeous Pasties & Petticoats. Whether she's featuring the best local suppliers, top tips for brides or even styling advice from some of Cornwall's prettiest venues, Donna's style is chatty, relaxed and exceptionally readable.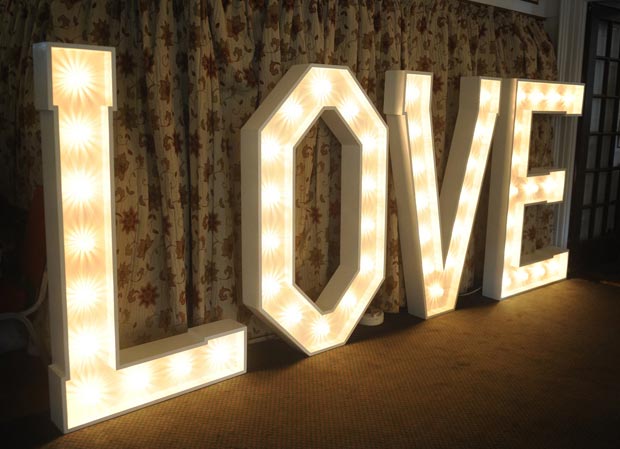 © Pasties & Petticoats
---
Before The Big Day
– Georgia Tolley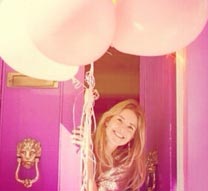 If, like Georgia, the leading lady behind Before the Big Day, you're a 'mild wedding obsessive' then you're sure to love this sublime blog. Georgia's daily posts are a great place for a bride-to-be to check in each day for more tips during a lunch or coffee breaks. It's not the first time we've celebrated this fantastic blog which continues to go from strength to strength.
Website | Facebook | Twitter | Pinterest | Instagram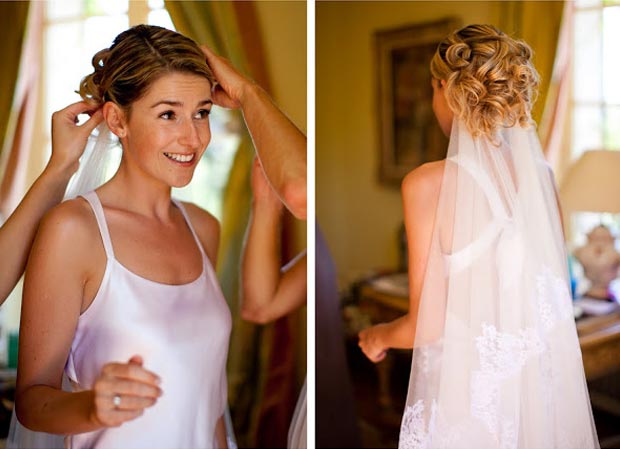 © Before The Big Day
---
Boho Weddings
– Kelly Hood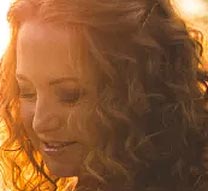 Another great wedding blog that just seems to keep getting better, Boho Weddings is a delightful place of ideas for a bride-to-be in search of the rustic wedding of her Pinterest fantasies. Kelly Hood has been blogging about pretty days and bridal getaways for years, she's also written for various wedding magazines and after all that, she still finds the time to run her ever successful wedding planning business so she really is a proven wedding expert of increasing renown.
Website | Facebook | Twitter | Pinterest | Instagram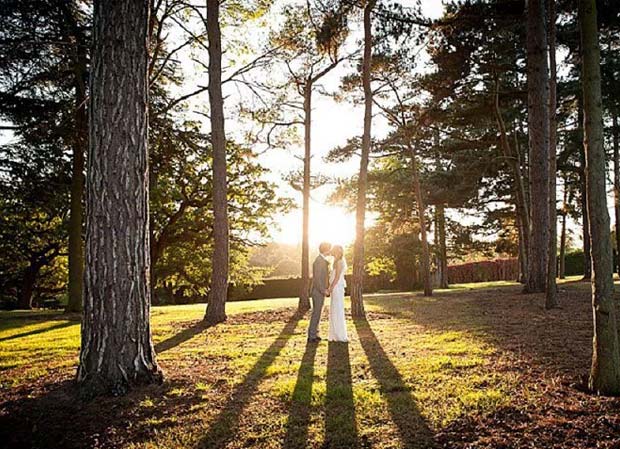 © Boho Weddings
---
Smashing The Glass
– Karen Cinnamon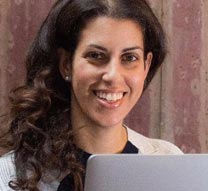 Smashing The Glass is a wonderful look at the most gorgeous weddings that a Jewish bride could ever dream of having. Karen Cinnamon's blog simply oozes style and sophistication with stunning photos, interesting features and real stories from happily married couples who just couldn't settle for a traditional wedding day. But you don't have to be Jewish to enjoy this great website as there are tips and advice that any bride can draw on.
Website | Facebook | Twitter | Pinterest | Instagram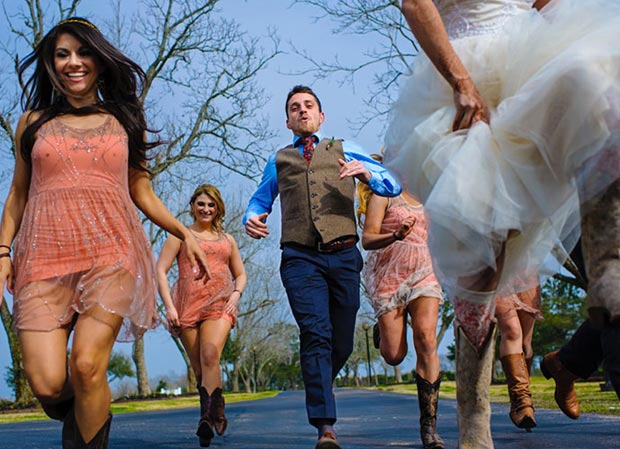 © Smashing The Glass
---
Brides Up North
– Julia Braime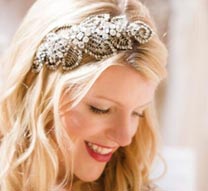 In the past 6 years, Brides Up North has become one of the most popular wedding blogs in the country. It's the go to guide for many a nearly-wed with lists of great suppliers, ideas, fantastic real wedding features and even notice of Brides Up North wedding fairs (in fact the only thing they're missing are hen parties but we've got it covered). You'll also find competitions and news on the best deals around.
Website | Facebook | Twitter | Pinterest | Instagram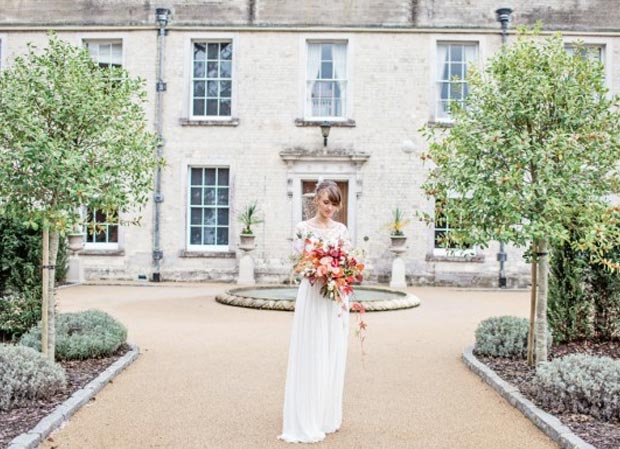 © Brides Up North
---
Mr & Mrs Unique
– Erica Willoughby-Smith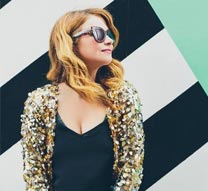 With her fashionable blog, Mr & Mrs Unique, Erica showcases the best of the country's independent wedding suppliers with some seriously pretty photography to boot. It all started when Erica herself found it hard to discover original suppliers for her own special day, so she has brought them all together in this original and really useful blog. Definitely one to bookmark when you need those final wedding touches to really make your big day.
Facebook | Twitter | Pinterest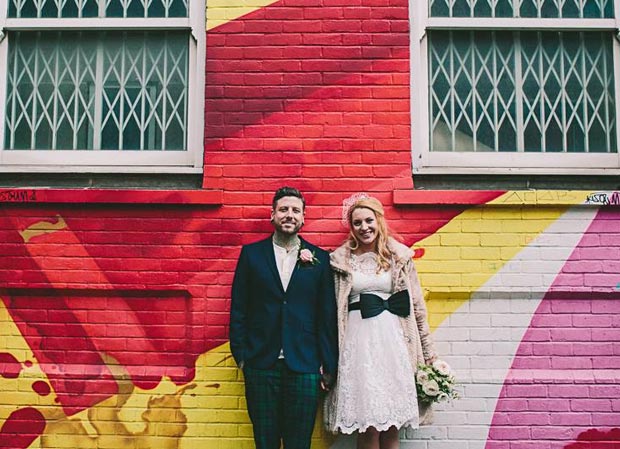 © Mr & Mrs Unique