Midlands
Natural Bar & Kitchen – Birmingham
Using natural, sustainable ingredients and their own top-secret recipes, with an aim to serve life-long vegans, vegan-newbies and vegan-curious diners, this is a great place to bring friends, share a bottle and great food. You can choose something from the a la carte menu or find new treats from the fantastic buffet.
📍 24 Suffolk Street Queensway, Birmingham. B1 1LT
Website | Facebook | Instagram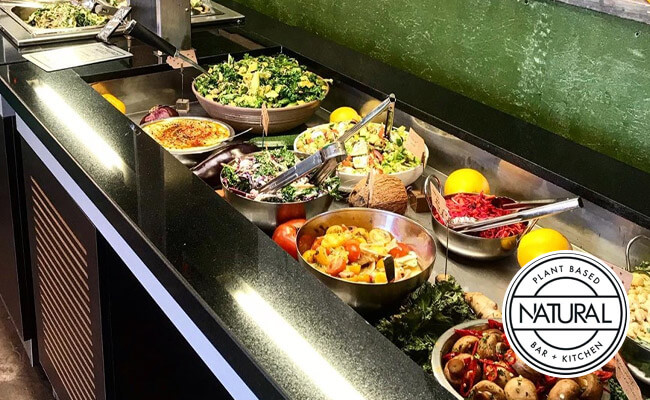 ---
BA-HA – Birmingham
Cocktails and grazing grub, bottomless brunches, 'bish and chips' and over 80 different gins, it's like they opened a restaurant just for us! Yes, it really is every bit as good as it sounds. The atmosphere is delightful, the staff super friendly and they're also happy to share knowledge, with a focus on good times and great food!
📍 The Mailbox, 171-172 Wharfside St, Birmingham, B1 1RL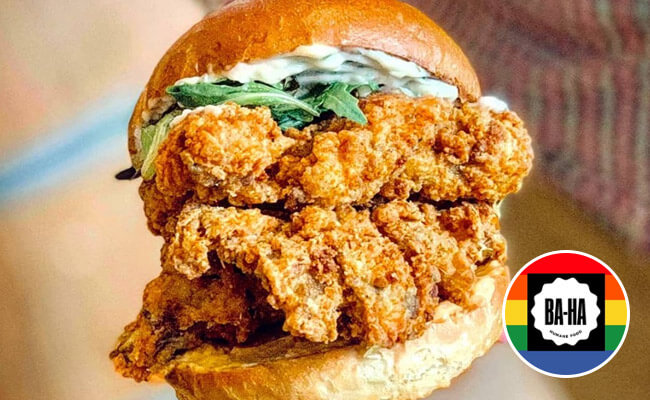 ---
The Garden Shed Cafe –
Wellesbourne
This is a 'come for the breakfast, stay for the cakes' kind of eatery, which quite frankly is our favourite kind. It has something for everyone, whether you need a good hearty plateful of healthy grub or just feel you deserve a little treat, there's something for everyone. We particularly recommend the cake. Awesome!
📍 2 Newbold Rd, Wellesbourne Mountford, Warwickshire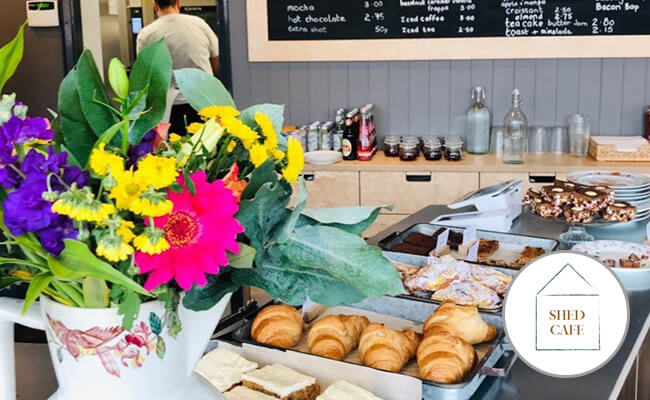 ---
Dice Cup Cafe – Nottingham
This award-winning café is one of the most interesting concepts we've seen on our travels and perfect for game fans to geek out while enjoying great grub. There are hundreds of board games to choose from, mostly in the D&D type genre. A great place to meet like-minded people, partake in cake and enjoy a specially enhanced coffee.
📍 68-70 Mansfield Rd, Nottingham, England, NG1 3GY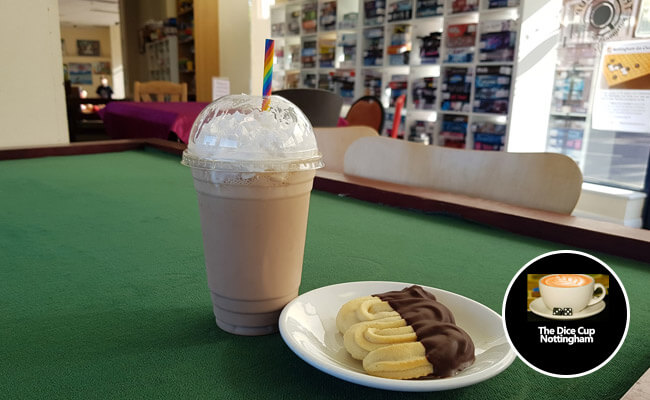 ---
Healthy Louisa – Leicester
Our favourite pitstop in Leicestershire, Louisa's café deli is such a fabulous and vibrant place to hang out. Packed with colour, flavour, delicious smells and tantalising treats. Louisa is an Instagram star and regularly gives out fabulous recipes on her website. But, in our opinion, she's really at her best on her hugely entertaining YouTube channel.
📍 Unit 1, 63 Belgrave Gate, LE1 3HR, Leicester