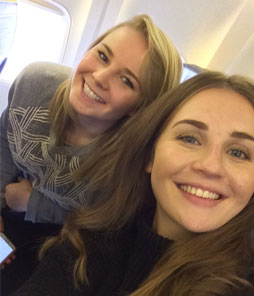 When the boss said, "Go to Budapest and try the spa…" Ellie and Harriet had their passports and towels out before he'd turned and got as far as the basketball net (why our sales office has a basketball net in the middle of the room is a story for another day).
You see here at GoHen we don't just stick pins in a map and say "It's great there… so we've heard." We visit all our destinations regularly to make sure you get the best party possible. Test driving a spa treatment or cocktail bar? It's dirty work but somebody's' got to do it (…you're welcome!).
And this is what we found on our latest trip to Budapest…
What's a great bar for hen party laughs?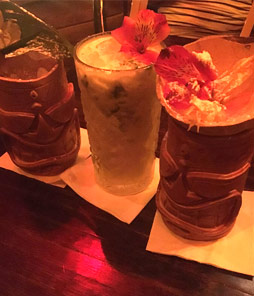 The Rumpas Tikki Bar is slightly bonkers in the best possible way. Decorated to look like a large wooden hut (Hawaiian style) the drinks are served in funny wooden totems and have a near lethal kick (can't feel my legs style).
Rumpas Tikki Bar – 1075, Király u. 19, 1075 
Is there a great bar if you're feeling like a proper grown up?
Doboz. It's properly grown up, uber chic and attracts Budapest's 'beautiful people'. This funky pub/club is set around an open courtyard with top RnB/house tunes and is open until late.
Doboz – Klauzál u. 10, 1072
What's the local poison?
Palinka. Like being dunked in the Danube River at midnight, Palinka is a bit of a shock to the system. The locals often take a shot before dinner. Has the potential to melt your taste buds. "Ege!" (Cheers!)
Nightlife; Where to be, what to do?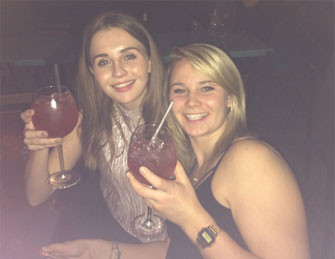 Downtown Budapest is packed with "Ruin bars", bars built up in the old ruins of the city. There's a great bohemian vibe and everything is so close you can walk it easily.
Foodies should head to the District VI area which has a great selection fabulous restaurants.
Top nightlife tip?
Budapest really is an amazing city but it's big and easy to get lost on your first night, get a local guide to show you the best bars, they'll also get you the best deals on drinks plus introduce you to the local party drinks. We had a ball with our guides.
Where can we try local food?
If you want to 'go native' we found Bor La Bor which serves great local cuisine, we were taken by some local friends and it offered superb food at reasonable prices.
Bor La Bor – Veres Pálné u. 7, 1053 
Best local dish?
Goulash soup. Mmmmmmm… Seriously good stuff.
And for 'Posh nosh'?
Seasons Bistro is a more modern venue and also has the benefit of private dining rooms so you can have exclusive dining to add a little wow for the bride-to-be without upping the price. We were amazed how cheap eating out is in Budapest.
What's the best way to get about the city?
Budapest has an excellent tram network, however taxis are so cheap they can cost the same as trams and take half the time.
Money saving tips?
Change your pounds to Hungarian Forint in Budapest, you'll get a much better exchange rate than back home (although always check for the latest updates, if in doubt ask our team).
How good are Hungarian spas?
O…. M…. G…. This is how you relax. 'Wedding? What wedding?!?' we were soon forgetting we were actually supposed to be checking out the facilities as it's just so amazing.
You'll share a changing room between two of you and you have to pay extra to hire a towel but you do get a free drink. The spa has 3 outdoor pools with naturally heated spring water (some claim it has healing powers, it worked on us!).
There are also other pools, sauna, and treatments all available. Even a café.

What else would you recommend?
Kürtöskalacs, sweet spiral shaped pastries which can be filled with different filling. We went for chocolate and cream (natch) and then went back for more. The diet starts next week. But it was sooooo worth it.
Any shopping tips?
Budapest is a very fashion conscious city, the West End Center had lots of street fashion. Vaci Strteet is the most famous shopping destination packed with premium stores and shiny things. But if you fancy going up market then Andrassy Avenue is where you'll find the big designer names we're all familiar with.
Anything to declare?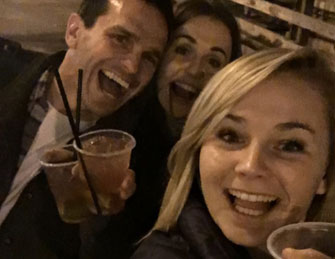 Trying to blame being a bit drunk on jetlag. It's only a one hour time difference and a really short flight so our Hungarian hosts just nodded and muttered in Hungarian. Oh the shame.
Plan the perfect Budapest hen do with GoHen!