Wales
Laura May Bridal

Step off the streets of bustling Cardiff and be swept into this charming and thoroughly modern boutique hidden away in the heart of the city. The winners of a prestigious Bridalwear Retailer of the Year award for Wales in The Bridal Buyers Awards, Laura May Bridal is a fabulous place to search for and eventually discover the dress that you'll wear when your life changes forever and you finally say, "I do".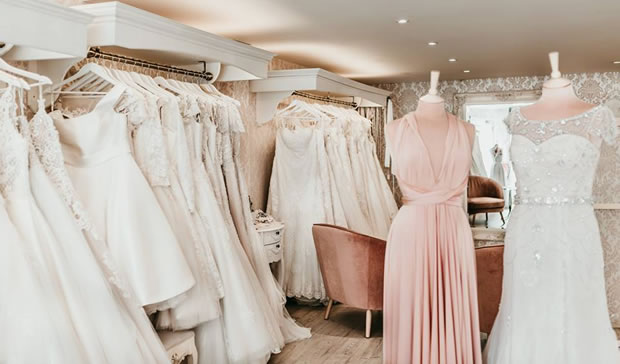 © Laura May Bridal
---
CocoMio Bridal Boutique

The team at CocoMio have a seriously impressive awards cabinet and there's little wonder why with a range of dresses this immaculate. Whenever you look at a gown within CocoMio's four walls, you're looking at a design that's been handpicked for it's quality, style and the emotion it's capable of stirring if you decide that it's the one to make your wedding day unforgettable. Saying 'yes to the dress' was never quite so easy.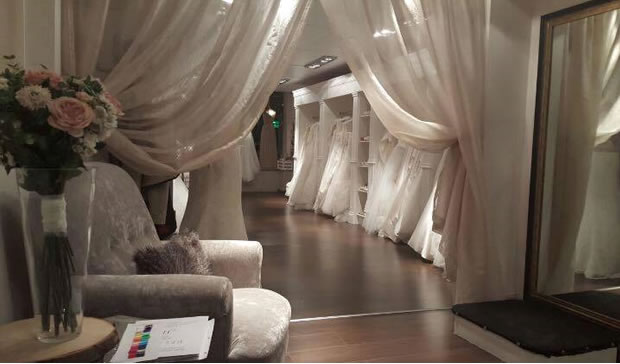 © CocoMio Bridal Boutique
---
Yasmin Rose Bridal

If you're bored of the traditional wedding dress, then Yasmin Rose Bridal are the wedding team you need in your life. Set just outside of Cardiff on private grounds, the boutique takes a progressive approach to bridal fashion, finding those designs that go against the current and make a statement on your special day. Because if you aren't exactly a 'typical' bride, then why should you expect a 'typical' bridal gown?
Website | Facebook | Twitter | Instagram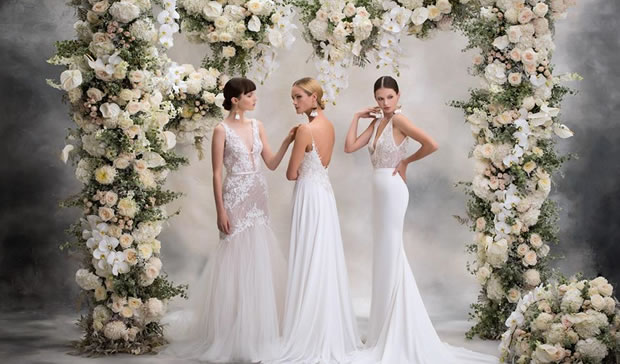 © Yasmin Rose Bridal
---
Eva Ashley Bridal Lounge

Eva Ashley Bridal Lounge isn't about rushing through the dress racks, manically trying to find one that you love before another bride comes along and pinches it from you. If anything, you should consider this stunning venue a cure for 'Bridezilla' syndrome as this helpful team take your stress away and allow you to enjoy finding the right gown with the assistance of their expert knowledge. Ahhh yes, now this is wedding planning you can enjoy.
Website | Facebook | Twitter | Instagram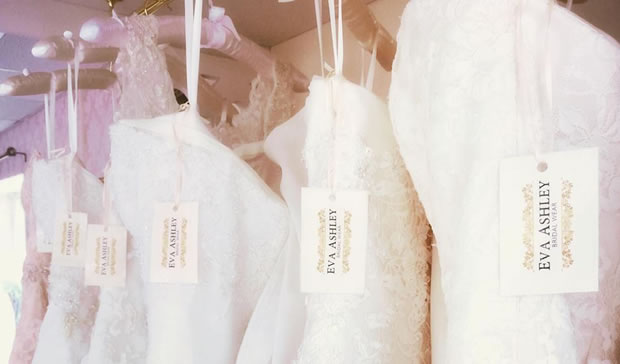 © Eva Ashley Bridal Lounge
---
White Orchid Bridal

Okay, we'll admit it. We're a little, teensy tiny bit jealous of Swansea brides-to-be with access to the beautiful White Orchid Bridal boutique. Okay, fine, A LOT jealous. There, we said it! This is wedding dress shopping done to perfection, with a vast selection of designers for brand-conscious nearly-weds as well as some utterly unique creations that could be the timeless gown you've spent every lunchtime daydreaming about since your man first popped the question.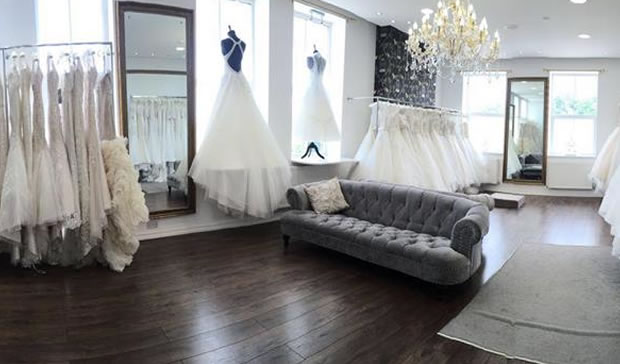 © White Orchid Bridal