Wedding Florists
Keep up with all the forward-thinking floral design stemming from McQueen's amazing London workshop on their blooming brilliant Facebook page. As well as behind-the-scenes videos featuring these talented botanical stylists hard at work, you'll also enjoy beautiful photography of the finished products; spectacularly well-arranged bouquets and bunches using only the freshest flowers for your walk down the aisle.
You can also find McQueens on their…
Website | Twitter | YouTube | Instagram
---
Shropshire Petals
The most photographed flowers at your wedding will undoubtedly be the bridal bouquet, but after that it's always, always going to be the confetti. Luckily, Shropshire Petals have you covered with some of the prettiest petal confetti we've ever seen, based on colourful wild flowers for a gorgeous naturalistic feel. It's also 100% biodegradable, so you're actually helping the environment at the same time as celebrating the happiest day of your life. Check out Shropshire Petals best on their brilliant Twitter.
You can also find Shropshire Petals on their…
Website | Facebook | Pinterest | Instagram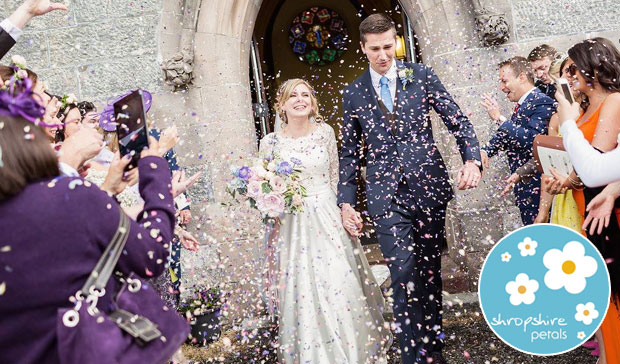 ---
Wards the Florist | Facebook
A wonderfully talented part of the Interflora network, Wards the Florist is the workshop behind some of Yorkshire's prettiest wedding floral arrangements. Using the stunning natural flowers that grow in abundance in this gorgeous part of the country, this fantastic team create lush, rustic displays of botanicals that you can all but smell for yourselves on their budding Facebook page.
You can also find Wards the Florist on their…
---

---
Paula Rooney's celebrated career is 23 years young and the best of her luxury floral artistry can be witnessed on her sensational Pinterest. There's board after board of her amazing A-list designs, from the glamorous and unforgettable, to the subtle yet stunning, you're sure to find more than a few romantic floral displays that you'll be pinning to your personal look books. This is what true love looks like in botanical form.
You can also find Paula Rooney on her…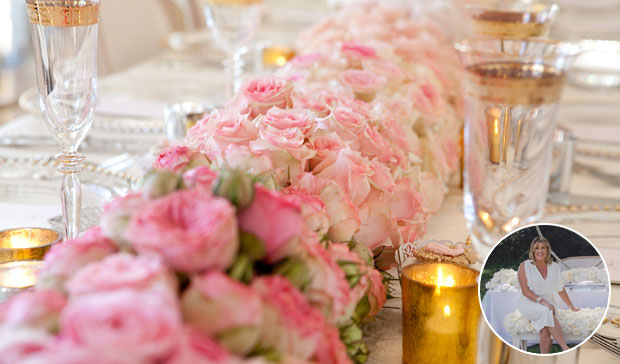 ---
Nik Southern's rallying cry of #GREENUPYOURGAFF has been echoed by over 30,000 of us over on Instagram, and if it's not because of Grace & Thorn's incredibly trendy snaps of her London-based boutique, then it's because the floral arrangements in that boutique are that darn pretty! Using a unique selection of wild flowers, Nik can create a truly original bouquet that's simply perfect for a boho luxe bride, or quite frankly anybody who likes their flowers fresh and phenomenal.
You can also find Grace & Thorn on her…
Website | Facebook | Twitter | Pinterest