Midlands
Bridal Hair Specialists
Natalie B and her Charlies Angels of wedding stylists are just what the doctor ordered when it comes to getting that dream weave for your walk down the aisle. This team has won awards for their work with hair and it comes as no surprise when their looks are this pretty, layered in gorgeous arrangements and finished with flowers or some luxurious hair pins. Bridal Hair Specialists indeed.
Website | Twitter | Pinterest | Instagram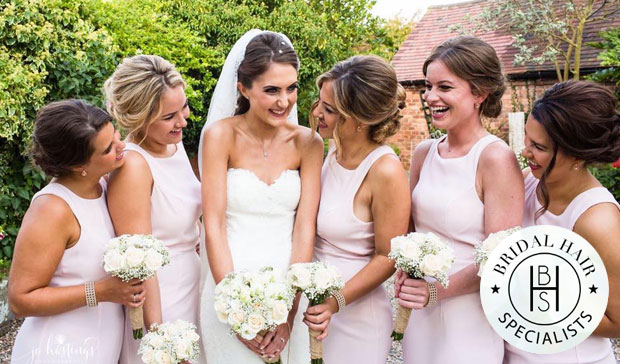 ---
Hair Hostess
When you win two regional trophies in a row at the prestigious Wedding Industry Awards, people rightfully stand up and take notice. Which is exactly what we did when we included the team at Hair Hostess in last year's edition of this list. One year on, they've only managed to (somehow) get even better, creating some amazing weaves that range from the sleek and chic to the gorgeous and simply spectacular. We've got hair envy. Big time.
Facebook | Pinterest | YouTube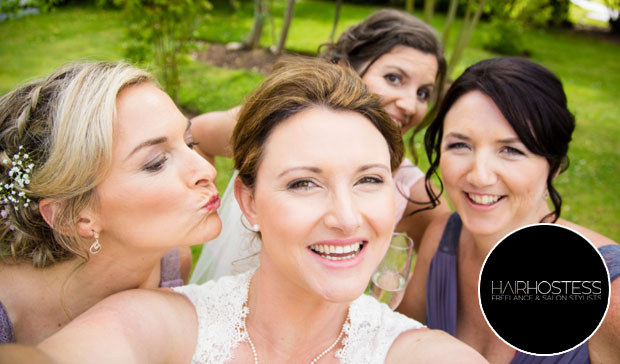 ---
Sarah Russell
Brilliantly different. Fantastically unusual. Wonderfully Sarah. Launching her career as a hair stylist for film and theatre, Sarah Russell has kept her flair for the dramatic, styling some amazing unique bridal looks. But if you're after a more natural feel, then don't worry, Sarah has a subtle touch that can make a huge difference to your "do" whether you're looking to create gasps of awe or simply to light up the room with a simple-yet-stunning style that just screams "you".
Website | Facebook | Twitter | Pinterest | Instagram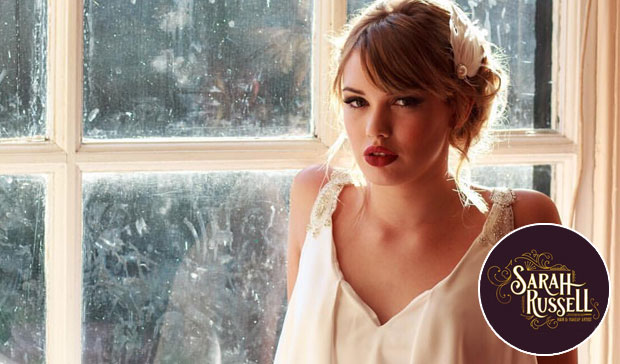 ---
Hair by Katie Attwood
Katie Attwood actually specialises in wedding hair styling and her passion for this niche in hair design really shows in her uh-mazing work in the chair. Katie works closely with her brides to create a unique look especially for them and their hair type, whether than means letting your luscious locks flow or weaving a beautiful boho braid for a rustic wedding. It's just you and your hair, but better.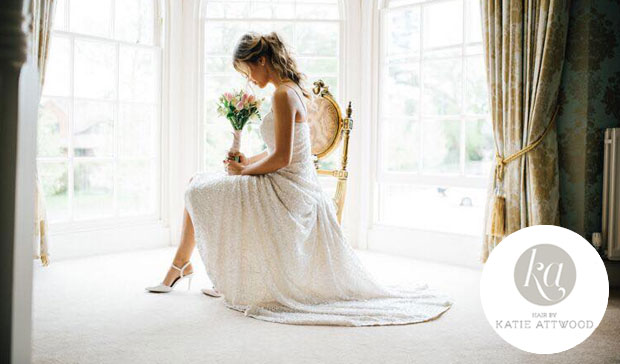 ---
Rachel Liney
With over 15 years of experience, Rachel Liney has seen plenty of brides come and go down the aisle but all of them have looked nothing short of incredible, thanks to her styling talents. Before working in the wedding industry, Rachel's work was "dominated by photo shoots, model test shots and theatre works" giving her designs a close attention to detail that really brings out the best of you, no matter your chosen style.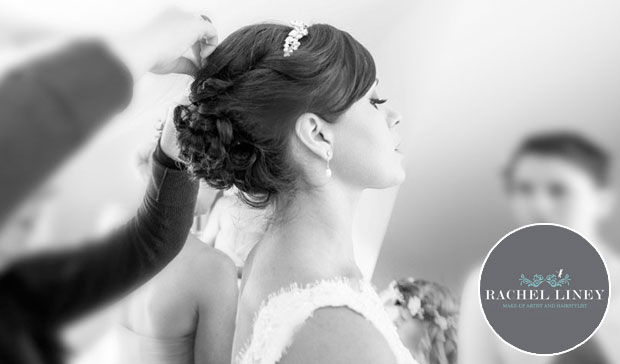 ---
Mon-Amie
The direct translation of "mon amie" is "my friend" which is exactly what Amie is throughout the entire build-up to your special day. From your trial session until you're in her chair on the morning of your wedding, she'll be available for you to ask questions, talk over ideas and generally be a shoulder to cry on as you go about planning one of the biggest days of your life. You know how the song goes, "a friend in need is a friend indeed, a friend who can do your hair is better…"