Mocktails
For those slow morning starts or for the hens that don't need that boozy kick to have a good time, we've got you covered with these delicious non-alcoholic hen party cocktail ideas!
Watermelon Cooler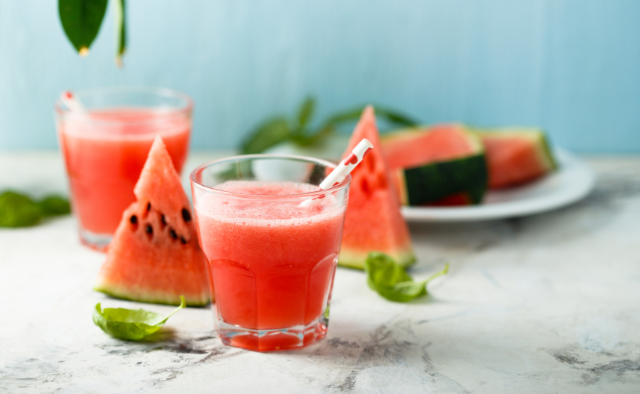 Ingredients
100ml Watermelon juice
50ml Orange juice
25ml Soda water
Half of a lime
A watermelon wedge to garnish
Mix it up!
Pour the watermelon and orange juice over some crushed ice and top with soda water.
Squeeze in the juice from half a lime
Stir
Garnish with a wedge of watermelon
---
Passion Fruit Spritz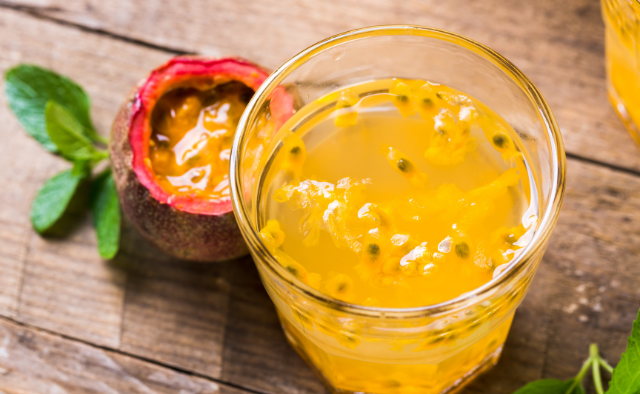 Ingredients
1 Passion fruit
Half a lime
1tbsp Sugar syrup
125ml Sparkling water
Mix it up!
Remove the pulp from the passion fruit
Juice the lime and combine with the pulp
Add the sugar syrup and stir
Pop some ice in a glass and pour in the mixture
Top up with sparkling water
---
Blood Orange Mojito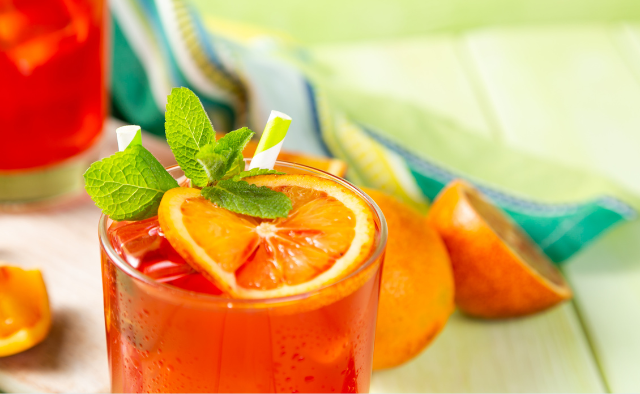 Ingredients
Juice of 1 lime
1tsp Sugar
A small handful of mint
200ml Blood orange juice (around 3 Oranges)
Soda water to taste
Mix it up!
Crush the lime juice, sugar, and mint together to release those minty flavours
Pop some ice in a glass and add your orange and lime juice mixture
Stir the contents and add soda water to taste
Garnish with mint and a lime wedge
Take a sip!
---
Frozen Apple Margarita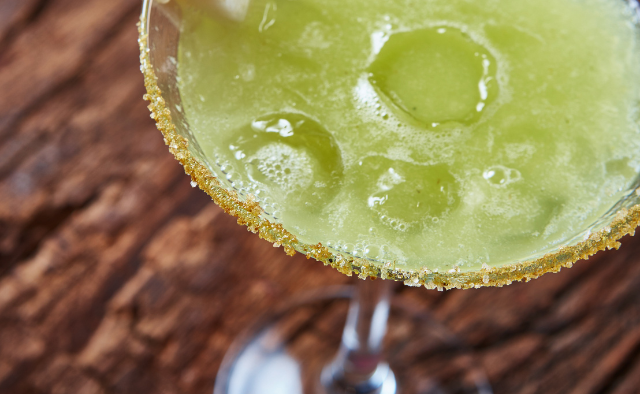 Ingredients
Salt to garnish
1 Lime
100ml Apple juice
50ml Sparkling water
2 Apple slices
Mix it up!
Put some salt on a plate and run a lime wedge around the rim of a glass
Dip the glass into the salt until the rim is evenly coated
Blend the apple juice, sparkling water, and remaining juice from the lime along with a small handful of ice until smooth
Pour into the salt-rimmed glass and garnish with two apple slices
---