Hen parties can be a bit like buses – no sooner has one friend got engaged then suddenly they're all at it, and you're snowed under with invites to weekends of cocktails and chaos. As great as it is, all that partying does come at a cost, and sometimes it's good to have a few handy money-saving games and ideas up your sleeve for the big weekend. So here are some of the best free things to do on a hen weekend without breaking the bank. Don't mention it!
Sleepover
Getting married is perhaps the last step on the road to being 'a proper grown-up', so the hen weekend is the perfect chance to regress to childhood and share a few giggles and memories of the bride-to-be back when you were all young, free and unmarked by alcohol/bad decisions/fashion faux pas. A sleepover is a great nod to those teen Friday nights watching Titanic and Buffy and talking about boys.
Get some classic movies on DVD or Netflix, fill the cupboards with popcorn, crisps, cookies, ice cream, all the basic sleepover food groups. Add some DIY cocktails and a few games, and it's party time (get your free games below)!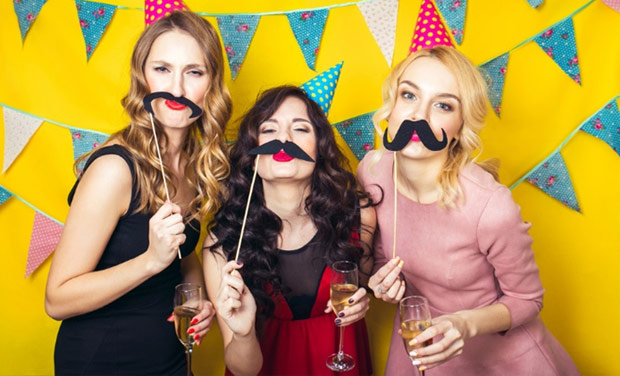 Mini-festival
Why not create a festival dedicated to the nearly-wed? 'Welcome to Katie-Fest!' Get the girls to pitch their tents in someone's garden or if you know anyone with a small piece of land, that would be ideal. You can then bring some tunes, camping stoves and a few bottles. If you want to get creative, you can even make festival T-shirts, wristbands, entry tickets/invitations, plus a playlist packed with all the guest of honour's favourite bands and songs.

Pot Luck Dinner/Buffet
Set a theme for your meal (Mexican, Chinese, Thai, etc.) and then ask all the girls to bring a dish each. Some can supply starters, some puddings, some main courses. You can then arrange drinks and cocktails to go with your theme. It's far cheaper and much more fun than simply booking a restaurant. You can also add a few games or our free scavenger hunt to add more laughs, and you'll have a whole evening of hen fun for very little cost.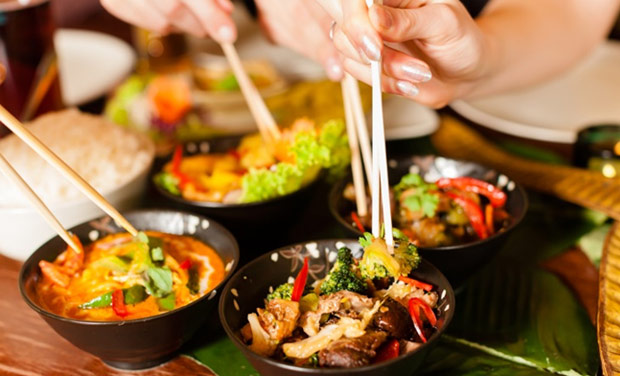 Open Air Movie
OK, you'll need some quite specific items here, but there is always somebody who knows somebody who has…
– A large expanse of wall, preferably painted a fresh white and with a little bit of lawn below
– A projector
– A laptop
– The bride's favourite movie
– Some comfy blankets and cushions
Voila, you have your own open-air cinema. All you need now are some munchies and tubs of suitably calorific ice cream.
DIY Murder Mystery
"There's been a murrrrrrrrder!" Murder mysteries are brilliant fun. Plus the scripts and rules can be found online for free (although, you can buy good quality games very cheaply online). Then ask all the girls to arrive dressed in the theme of the mystery (roaring '20s, 40's femme fatales, etc.), as their favourite detectives or perhaps get the whole party to dress as Miss Marple. You can then have a few nibbles, a wee drink or two, and get engrossed in finding whodunit.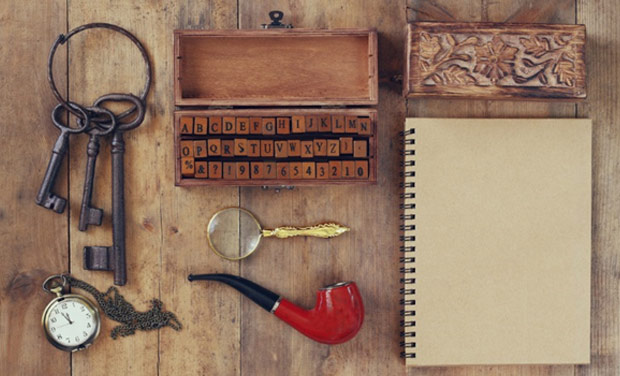 Design Your Own T-shirts
Glitter, glue, paints, lace, ribbons, sequins – crafty hens will be in stitches as they make their own hen weekend T-shirts. Ask all the girls to bring their own plain T-shirt, you can have all the decorations ready which can be easily sourced from Amazon, pound stores and bargain home stores. You can also get all the girls a pair of plain knickers each to decorate as well, and then all the girls can put the T-shirts and briefs on over their clothes for a team photo.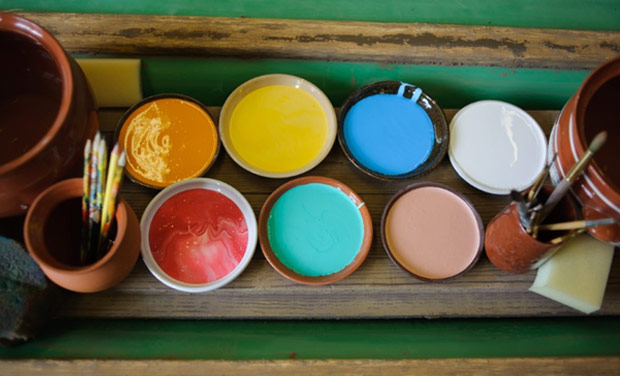 Garden Party
You don't need to be rich to be a bit posh. A garden party is a nice way to give the Queen a run for her money (although, seeing as she's printed on her money, she probably has a bit of an advantage there, too). Ask the girls to bring either a cake/s, a plate of sarnies or some savouries, plus a bottle of something for summer cocktails. Add some games and if it runs on into the evening, then you can also have a BBQ and some great tunes.
Sitting in the sun, sipping cocktails, playing games, talking nonsense, all while working on those pre-wedding tans – perfect!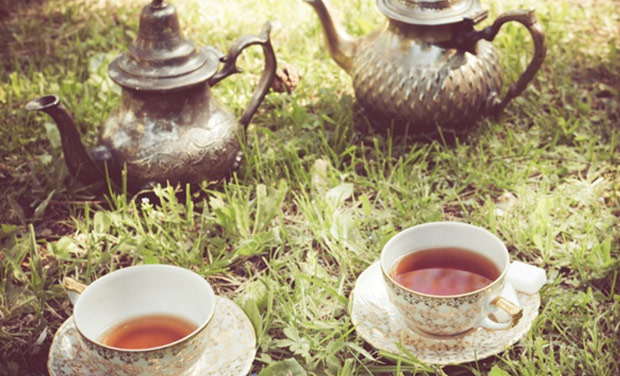 Things to Add for Little/No Cost
Nearly-Weds Game Show
We've created a whole game show based around the life and times of your guest of honour. You'll need a little bit of secret help from her groom, and you'll then have a great game that all the hens can play. You can download it for free and we hope you have a brilliant time playing it (get yours below).
Playlist
You simply can't have a party without a few tunes. Prepare a playlist ahead of time with all the bride's favourite bands and tunes. Make sure there's plenty of cheese. Check out GoHen's Pinterest playlist here.
Free Games
Every good hen weekend should have games. At GoHen, we love messing about, so we've prepared a whole collection of free party and drinking games for you to play. Download and print out the sheets ahead of your big weekend, and you'll have a whole evening of laughs ready for a free hen weekend.
Hen Party Dares
A few cheeky hen party dares can totally change the mood of your weekend and have all the hens in hysterics. We've created a free download of hen dares: Cheeky Dares, Random Dares, Photo Dares and Video Dares. There are dozens of dares to choose from.
SIGN UP FOR FREEBIES.
Enter your email address to instantly get a FREE PDF of games, dares & extras…