Bristol is renowned for being one of the most vibrant, energetic and arguably coolest cities in the UK with tons of fantastic sights to see and photo opportunities for you to fire all over your Insta feed which will wow the virtual world.
If you're planning a day trip or a big Bristol hen party, take the time to explore this bouncing south-west city and experience all it has to offer.
Here at GoHen, we've gone and found the 12 must-see Bristol attractions that you shouldn't miss on your brilliant trip to Briz.
---
1. Clifton Suspension Bridge
Bristol's number one landmark is the breath-taking, jaw-dropping, leg-shaking Clifton Suspension Bridge. If you're looking for that million-pound Insta-shot, this is the one. Whether you snap it from below by the harbour or head up to the Clifton Observatory, you won't need to be a professional photographer to capture that viral photograph.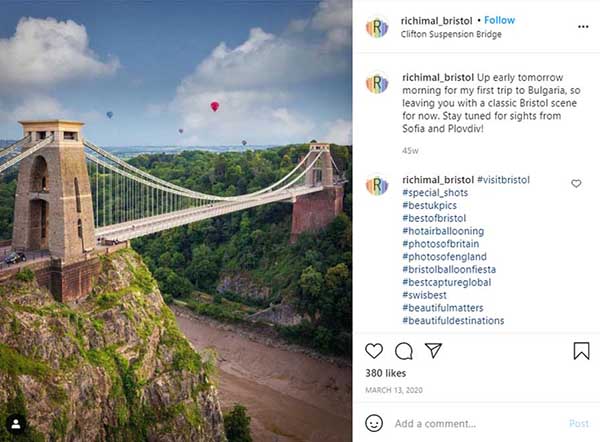 ---
2. Banksy Street Art
If you really want to delve into Bristol's formidable artistic scene, then the Banksy Walking Tour is a must where you can capture some of the incredible murals from this world-famous artist. From the pandemic piece 'Aachoo!!' to the famous 'Valentine's Day Mural', 'The Girl with the Pierced Ear' and many more, your Insta feed will be awash with some of the greatest street art on the planet.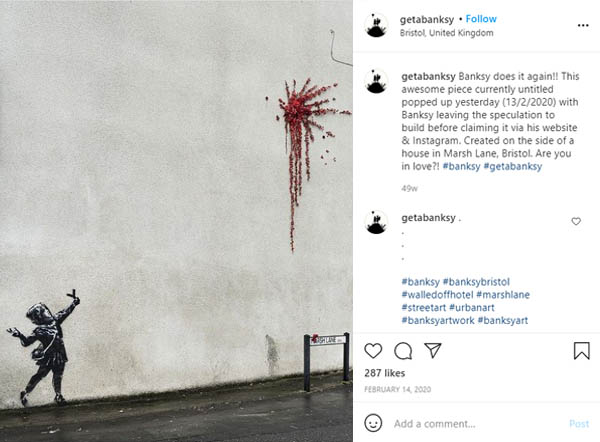 How to find Banksy Street Art
---
3. Christmas Steps
An alleyway which looks as if it's been plucked straight out of Harry Potter, the Christmas Steps are a wonderful walkway in the centre of the city lined with quirky shops, art galleries and even a fantastic pub. It's worth the stomp up the steps and you'll certainly get some cute pics to put on your Instagram.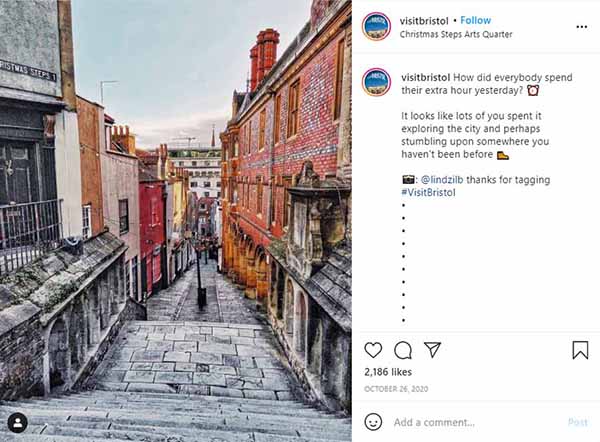 How to find Christmas Steps
---
4. Harbourside
The area in and around the harbourside is a wonderful place to explore and a great place to take a second to relax in the sun and watch the world go by. The area opposite Hotwells is where you'll snap some of Bristol's iconic coloured houses, whilst the Wapping Wharf and area around the Arnolfini are the perfect places to grab a drink and bite to eat.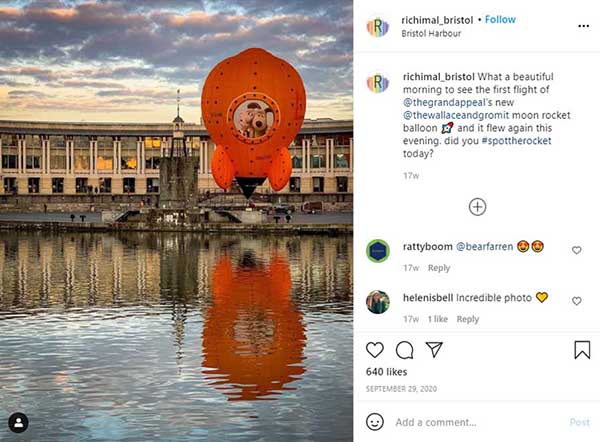 How to find Bristol Harbourside
---
5. Ashton Court
Located on the edge of the city, the idyllic estate of Ashton Court plays host to a massive mansion, deer park and loads of green space where you can go for a quiet stroll away from the hustle and bustle of the centre of town. Raised on a ridge, you also get some stunning views out across the city.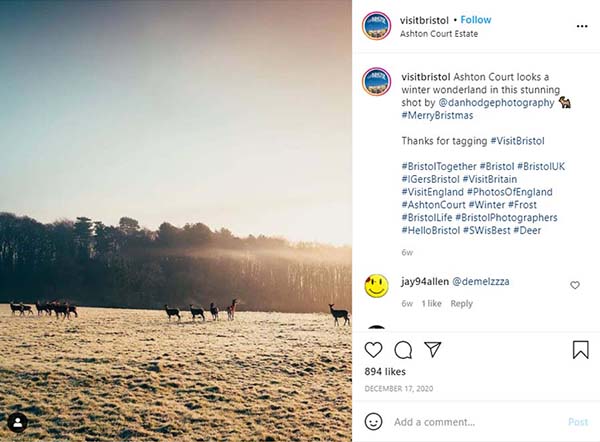 How to find Ashton Court
---
6. Leigh Woods
Just up from Ashton Court and adjacent to the Suspension Bridge is the beautiful Leigh Woods Nature Reserve which provides a welcome splash of nature close to the city and is perfect for a little picnic. As well as the picturesque woodland, you'll be able to snap some seriously impressive views across the Suspension Bridge from a whole new angle.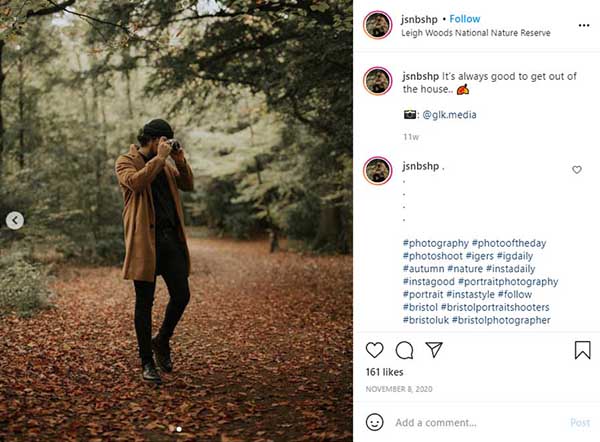 How to find Leigh Woods
---
All that Instagramming is thirsty work!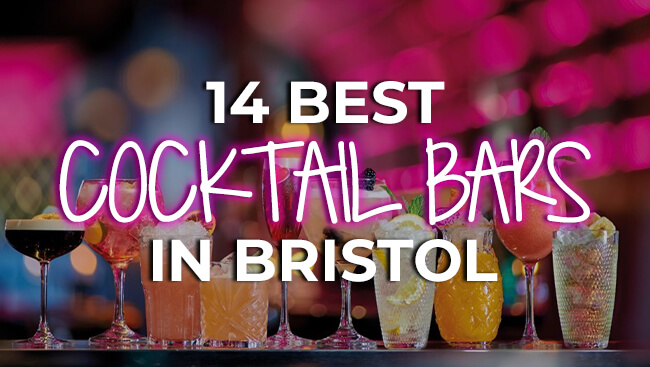 ---
7. Stokes Croft Graffiti
As well as your Banksys, Bristol has loads of impressive street art and murals dotted throughout the city, but none more so than in Stokes Croft which is where to go if you're hoping to snap some of the best 'graffiti' in the city. Stokes Croft is unconventional, a little bit off-the-wall and the perfect place to get some Insta hits.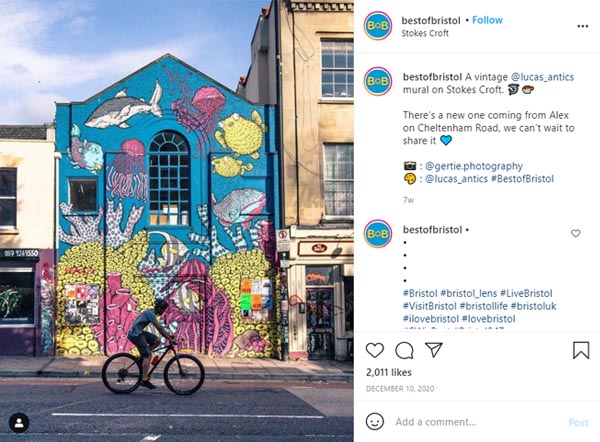 How to find Stokes Croft graffiti
---
8. Bristol Cathedral
Whatever your religious standpoint may be, you can't deny that cathedrals themselves are hugely impressive feats of architecture. Situated in the city centre, next to College Green where you can head for a sit in the sun, this glorious building is like that annoying friend of yours who is beautiful from all angles (even the under the unflattering chin shot).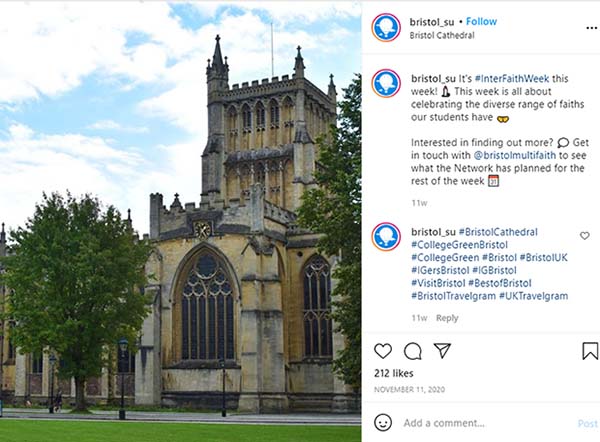 How to find Bristol Cathedral
---
9. Brunel's SS Great Britain
Avast me hearties! Why not hop aboard the poop deck of one of Bristol's biggest attractions and grab a sensational group photo? The SS Great Britain is one of the country's most iconic ships and it has now been converted into a museum, but if that's not really your cup of tea, it's still one of Bristol's most photogenic landmarks.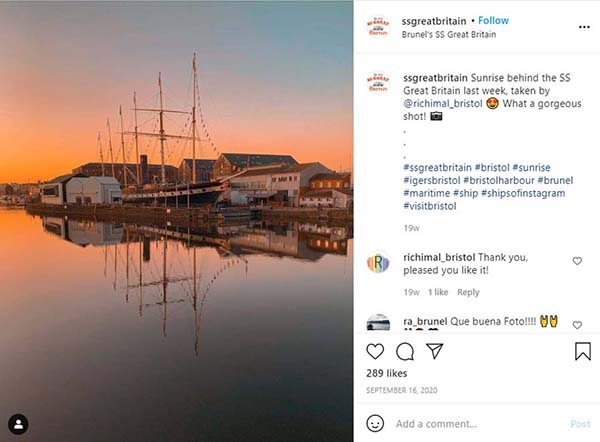 How to find Brunel's SS Great Britain
---
10. Cabot Tower & Brandon Hill
With striking views out across the city, Cabot Tower is a great vantage point to grab those sweeping panoramic snaps and, quite simply, just a nice place to walk. Sat atop Brandon Hill near Park Street, it's not too far from the centre of the city, so you'll be able to speed up there in no time.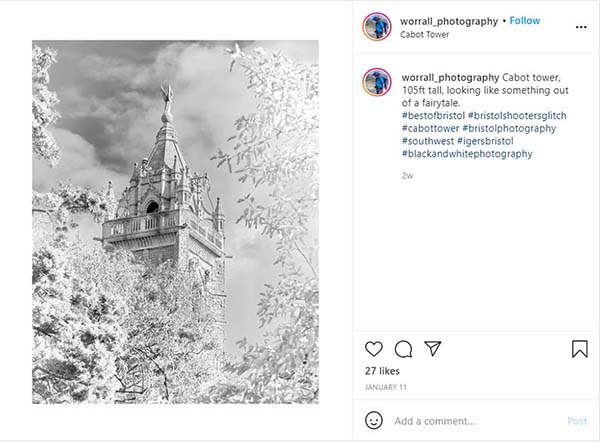 How to find Cabot Tower and Brandon Hill
---
11. Snuff Mills
Another picturesque nature spot with beautiful woodlands, a stone mill and the River Frome running through the centre of it. Yes, whilst manmade snaps make for some great photos, you can't quite beat Mother Nature in all her glory, and Snuff Mills is a lovely little corner of the city worth venturing to.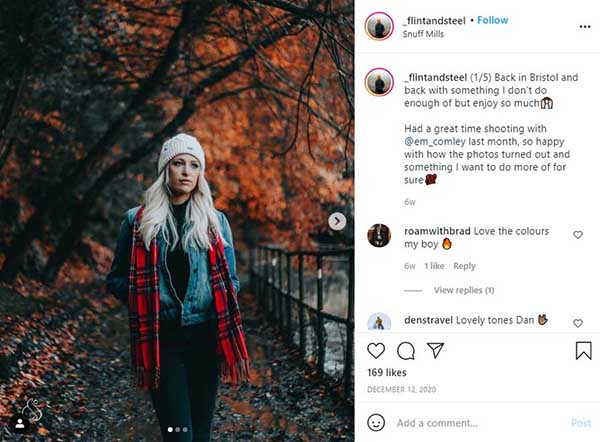 How to find Snuff Mills
---
12. Bristol Balloon Fiesta
Usually held on the first weekend in August, the Bristol International Balloon Fiesta is possibly the biggest event of the year where over a hundred hot air balloons take to the skies in and around the Suspension Bridge. If you're looking for the most Instagrammable of Instagram photo opportunities, this is it!
If you're visiting Bristol for a long weekend, why not day a day trip to the beautiful city of Bath?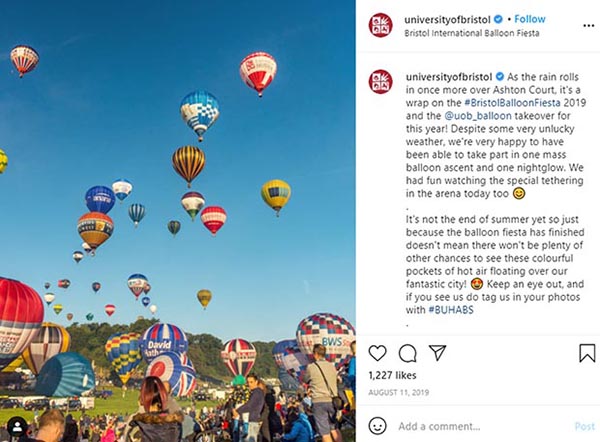 How to find Bristol Balloon Fiesta
---