Choosing your wedding photographer can be difficult, there are so many styles to choose from, where do you begin to know what's right for you? Or more to the point who is right for you?
We've asked some of the UK's top snappers for wedding photography tips to help you get the right person behind the lens to capture your big day.
So here are our top wedding photography tips from the best in the business.
Simon Biffen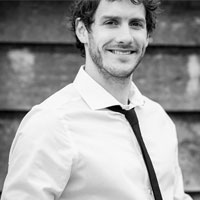 How can we tell which photography style is good for us?
Look for a style which resonates with you. A good way to do this is whether you could actually see yourself in the images. Many photographers use similar words and phrases to describe their style: 'relaxed', 'documentary', 'creative', etc but until you dig a little deeper only you will be able to decide how their style really influences the image making process. Ask to see a few recent weddings in FULL, this will give you a really good idea of how the whole day is captured not just a few select images.
How should we judge a possible wedding photographer?
Judge a photographer not just by their images! Of course this initial hook is certainly the biggest first step, but once you've fallen in love with their style, chat with them, Skype them or best of all meet them! You'll then get a good idea of how well you gel with each other which is important as they will be spending more time with you on the day than anyone else! It is also useful to be able to find out what other couples have said about their experience with the photographer, so ask to see reviews.
Simon's top tip:
Get amazing images in the elements by being bad weather ready. Plan for it with wellies and umbrellas and you can actually get excited when the clouds open!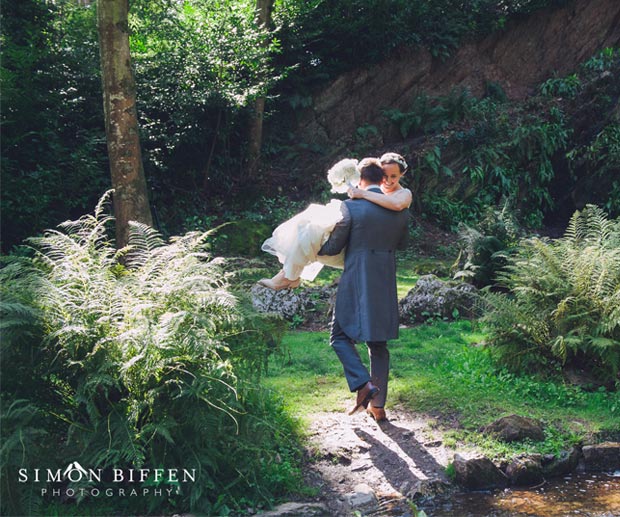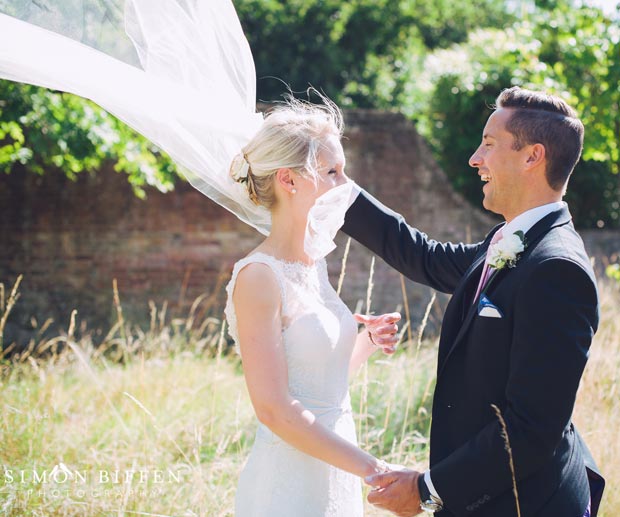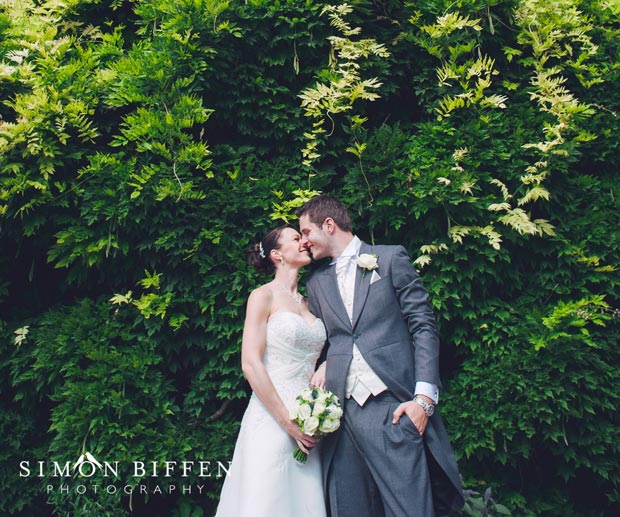 ---

---
Neale James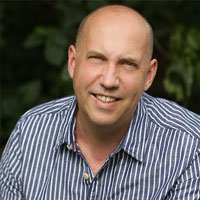 Who owns the copyright of the wedding photographs?
Copyright remains with the photographer, though what I'm essentially doing within my service is sharing usage rights for personal use only. I can't think of many photographers who now don't supply the edited pictures on a DVD or USB stick, so this is fairly common rights practise.
How long should we wait to receive our final photographs?
This depends on the studio and what style of service you're purchasing. I'm lucky, I use the services of a retoucher, so we keep to a three to four week max turn around time – and we shoot 80 weddings per year, so that's not a bad turnaround!
Neale's top tip:
I'd say give yourself enough time during the day to enjoy it. Spread things out a little if time permits. A 3pm ceremony will make the day seem like it's over before it's begun. And don't try to squeeze too much in. Let the day flow. Oh, and speeches. Good that it is to thank everyone who helped, this can really elongate speeches, and long winded thank you lists can become quite tedious for guests. Thank the important people who helped before the day with gifts etc, it doesn't have to be done publicly.
---
Mark Seymour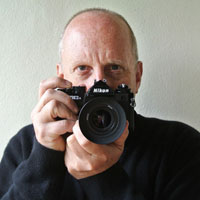 What qualifications/experience should we look for from a photographer?
1. New wedding photographers are entering the market all the time so ask how long they have been working as professionals running their own business.
2. In terms of qualification photographers may be members of the SWPP, have a fellowship or even a degree in photography. Some photographers are sponsored by camera companies, or hold an ambassador status like myself with Nikon UK. But testimonials and recommendations are definitely something to ask to see.
3. A good photographer will be able to show you their complete latest wedding not just a portfolio made up of their best shots!
What are the benefits of a pre-wedding photo shoot?
This gives you chance to feel comfortable in front of the camera, for some couples it's also about feeling comfortable with each other. Lots of people put themselves into natural poses and facial expressions when confronted by a camera, a good photographer will use the pre wedding shoot to give you some top tips about how to stand and where to look to make sure you look your best.
Mark's top tip:
Your wedding day will pass in a flash! Photographs will enable you to relive every precious moment of your day so choosing the right photographer is key so its worth putting as much of your budget as you can afford to hiring the best photographer. Also take time to do your research, photographers have their own specific style and you need to select the one that will give you the photographs that you want. Couples come to me for my story telling images that I document naturally throughout the day, the spontaneous moments and true emotions, allowing the bride and groom to enjoy their day with their guests rather than being orchestrated by me.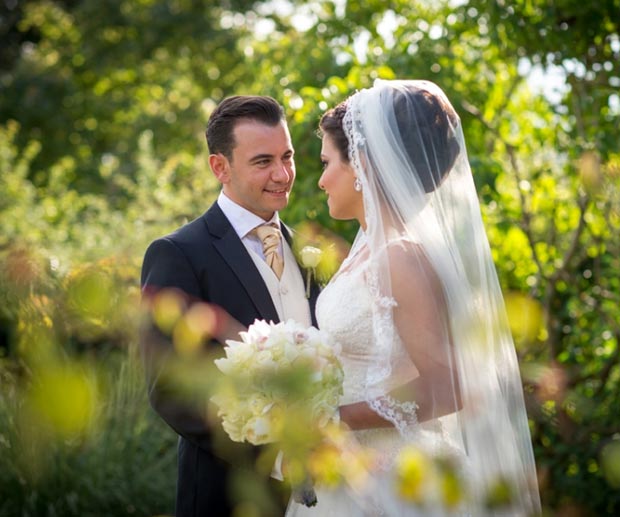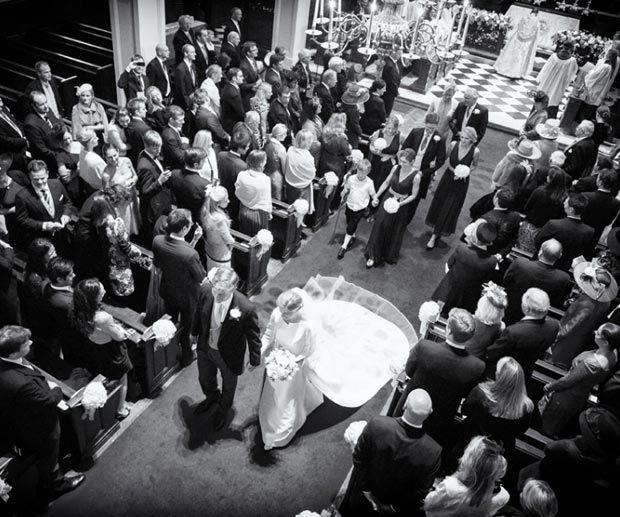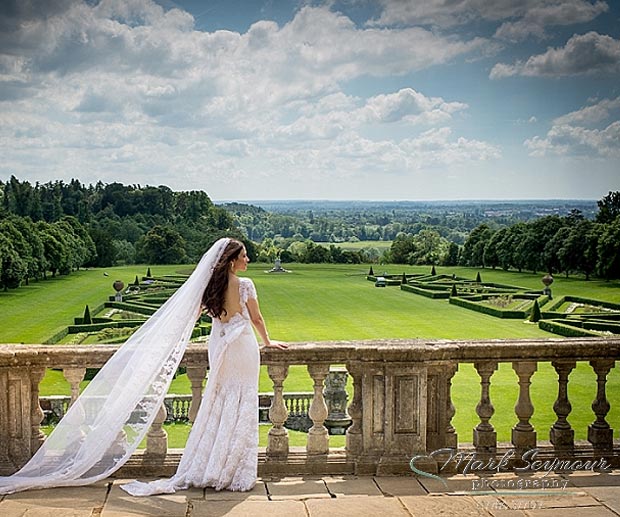 ---
Luis Holden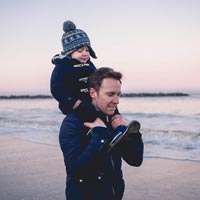 What happens if we don't like the final photographs?
Hugely important to find a photographer that matches your vision. Check out your short-listed photographers latest blogs to see how their style is evolving and if you like what you see then you shouldn't have any problems!
How long would a photographer be with us on the day?
Every photographer works differently with their approach to coverage. Personally I like to cover the day in it's entirety – from the (sometimes) calm preparations in the morning through to carnage on the dance floor late into the evening.
Luis' top tip:
The vision of your wedding is complete. Move forward into the light, ENJOY your incredible wedding and have the BEST day of you life!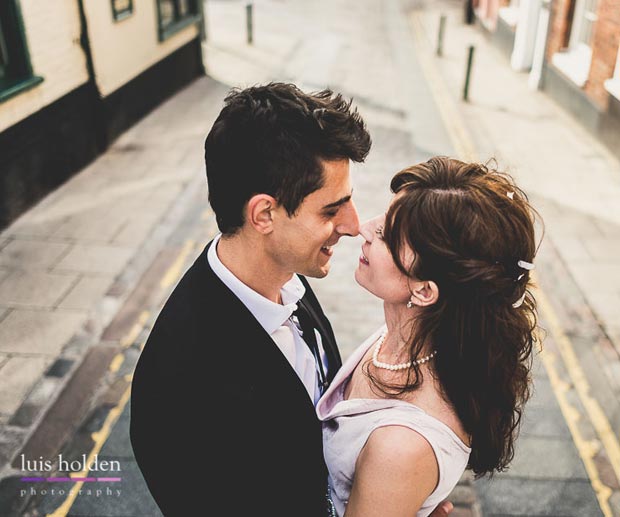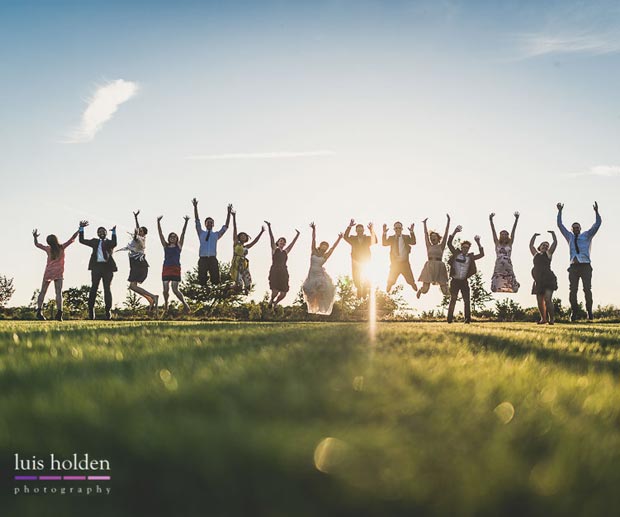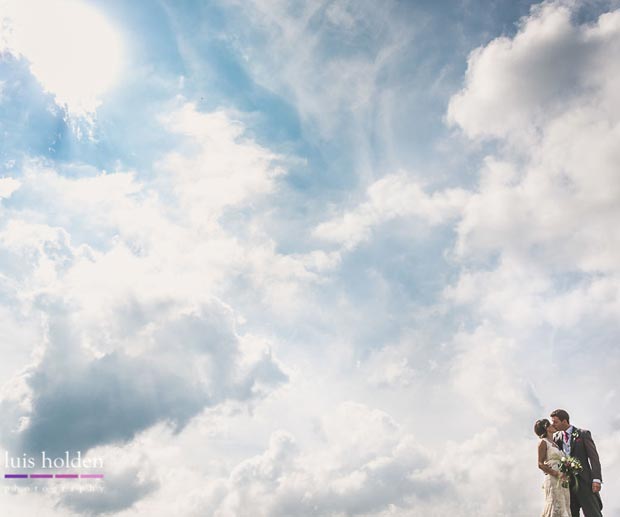 ---
Jamie Bott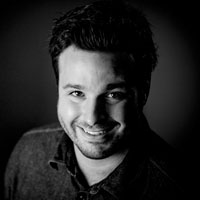 How can we tell which photography style is good for us?
Find a photographer who's pictures make you feel something. Good wedding photos will evoke emotions in you even if they're not from your wedding.
How should we judge a possible wedding photographer?
To begin with I think it's important to love their work. Secondly you need to be happy inviting them to your big day, you're going to spend a lot of time with them so it's important you get on. Lastly they should be able to offer you great quality products that will last a lifetime (Leather albums, wall prints etc.)
Jamie's top tip:
Though our instinct is to make a decision based on price be wary of doing this when choosing your wedding photographer. Your wedding photos are for life so be confident that the photographer you choose will provide you with images that you will love and cherish forever.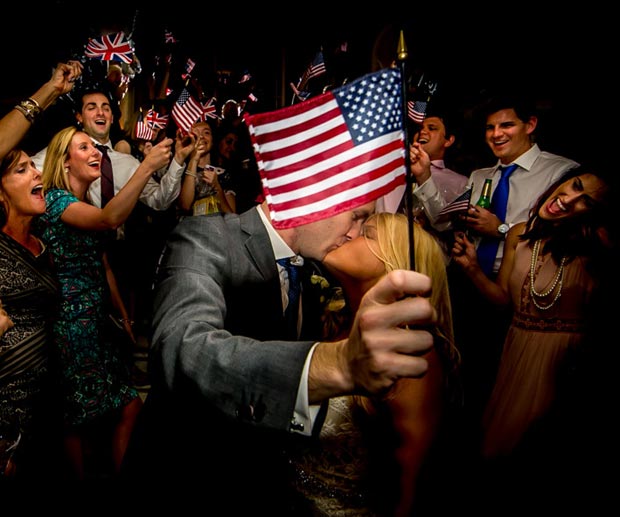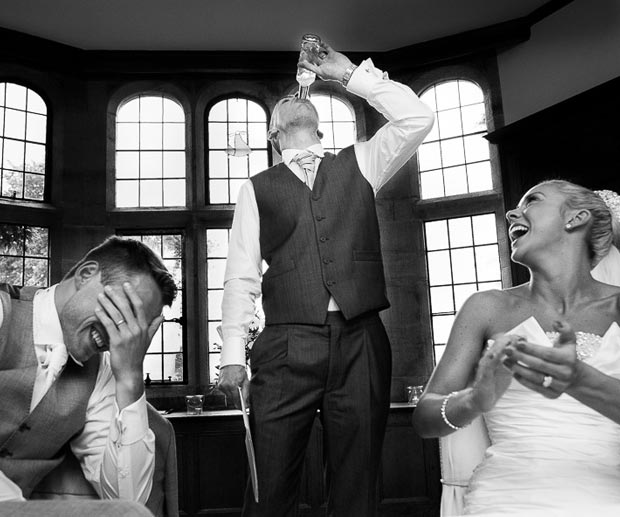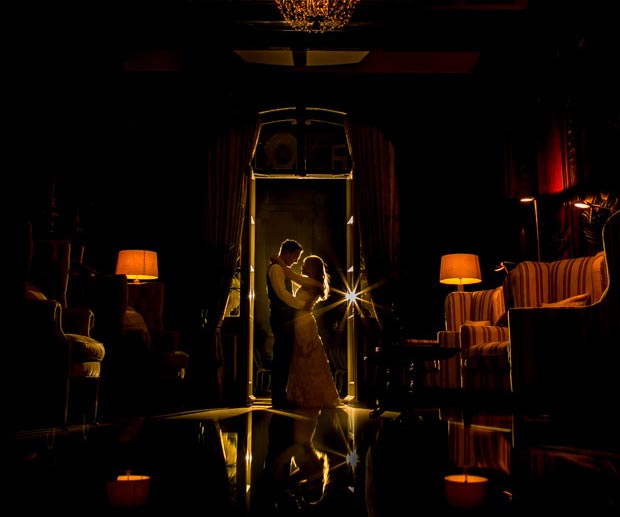 ---
Chris Giles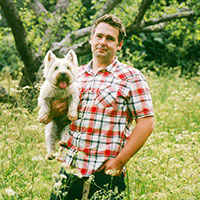 How far in advance should we book a photographer?
As soon as you secure a date and venue, book your photographer next. Some book three years in advance and others three months but whatever you do, if you find someone you love grab them quickly as good people go fast.
What is the average price for a wedding photographer and what should we expect to receive?
This is a tricky one to answer as there are so many types of weddings and budgets. There are photographers who charge £500 and others who charge 20k. With no average price the best guide is 10% of your total budget. Some offer albums, multiple photographers, assistants, engagement shoots and so forth. But my advice to anyone would be to book someone who delivers the best image quality for your budget, whose images wrap their arms around you and give you a squeeze. Albums, prints and all that other fluff can be taken after the wedding. But you can't retake the images so focus of those.
Chris' top tips:
1. Your wedding reception time is almost always too short and there is a stress to achieve everything in. Formals, couple shots, and mingling take place here but often you get 60-90 minutes for it. Take two hours and have the flexibility with you venue to bring things forward if need be. This time goes fast and often it's the best time for you to mingle.
2. Formals are something you should take very seriously but often are the last thing people consider. They are time vampires. Try to aim for A listers only and tell everyone via your invites that if they want any photos they can ask the photographer for them. Which often means they won't.
3. Unless your friends are established professional wedding photographers NEVER let them shoot your wedding. Someone who takes photos of models on the beach doesn't count either. Wedding photography is a skill. You need to be a Portrait, Landscape and Family photographer, Psychologist, Wedding Planner, Cravat and buttonhole expert, photo editing expert, strong willed and personable all in one package.
4. Have an unplugged wedding. Or at least, have no cameras during the ceremony. Let your guests join you on your journey in full.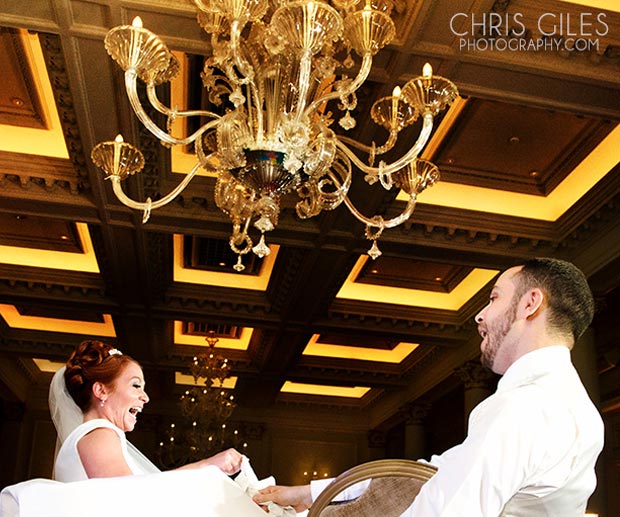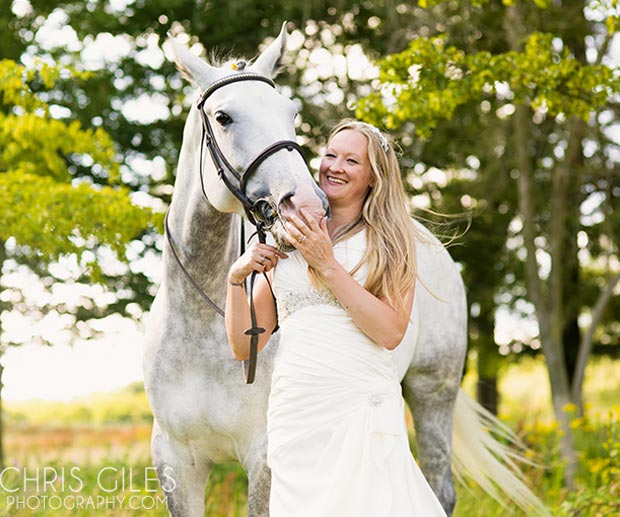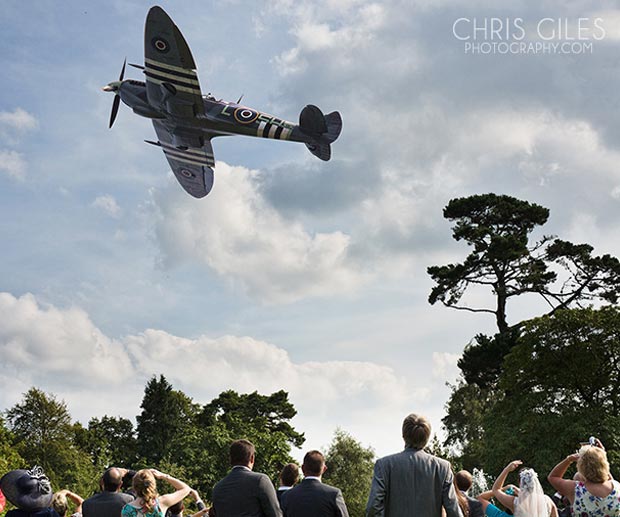 ---
Miki Photography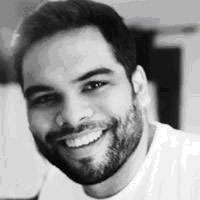 How can we overcome being camera shy?
One really great way to overcome camera shyness is to book in a pre-wed shoot with your photographer. It really will put you at ease and also show you how easy it is to get great images and also get a 'taste' for how your photographer works and their style. This then should give you much confidence on the wedding day. They're so valuable I currently don't shoot a wedding without one.
What do photographers do if it rains?
Depends on each photographer but I like to be creative and in such circumstances try and use creative spaces in-doors paying particular attention to the light or making my own. As a last resort you can always use the rain to your advantage! I've had a few weddings where it's rained all day but we've still managed to get some great photos.
Mick's top tip:
Pick a photographer based on not only their skill levels but whether or not you feel you can click with their personality. They'll be with you most of the day so it's far better to have someone around you who feels more like a 'friend with a camera' rather than a hired professional. It'll also make it much easier to communicate any requests you might have or be open to any suggestions they might make.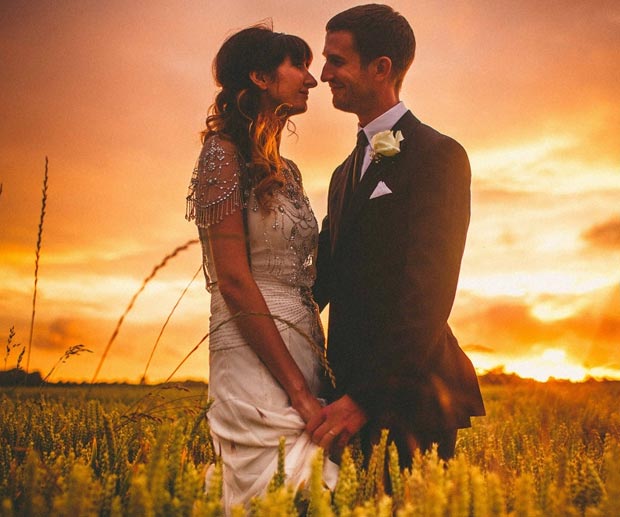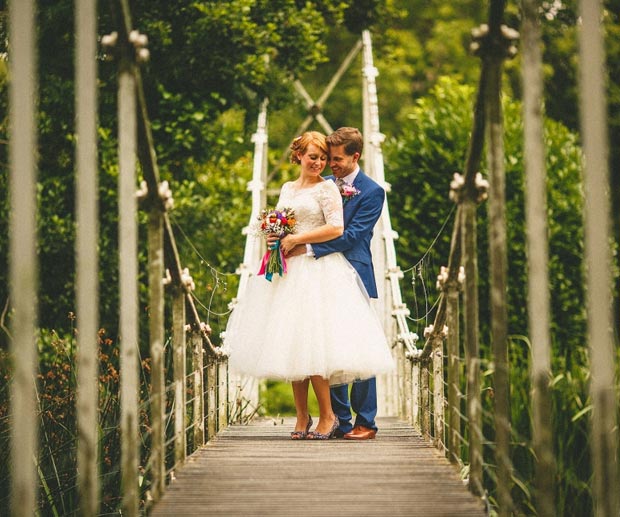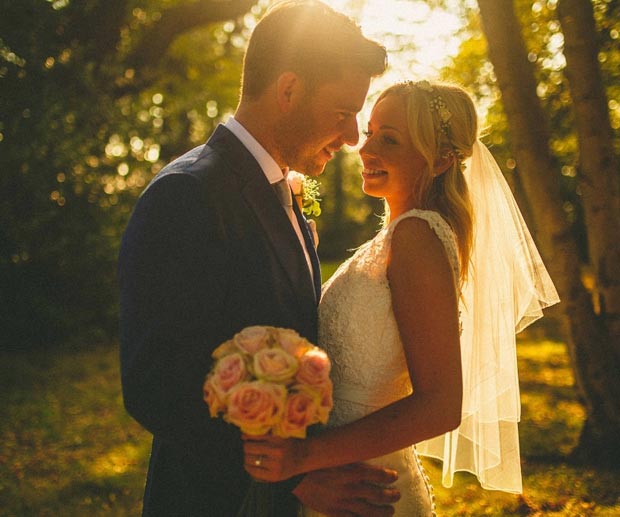 ---