We will freely admit here at GoHen that try as we might we're not the most green fingered bunch as several long lamented pot plants will confirm. However there's nothing we love more than getting a bit floral especially now that summer is here and everything is in full bloom. But wedding flowers? That is another matter entirely, a complete artistry that can totally transform the look and feel of any wedding venue. Done well it accentuates rather than dominates the space and can be a real reflection of the couple themselves. So we've scanned the length and breadth of the UK to bring you the hottest and best wedding floral designers in the country right now.
---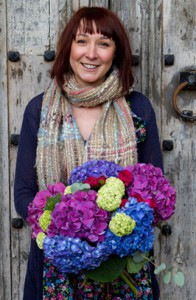 The Rose Shed
Rachel Husband
Somerset
Working only with seasonal flowers, Rachel Husband creates the freshest, brightest and most delicate arrangements in the West Country. Her rustic yet elegant bouquets add a touch of vintage class to a wedding bringing the quintessential English garden into any ceremony. Whether it's a simple button hole or a marquee full of floral creations you're after, Rachel works to make her love of nature's most beautiful gift the most stunning element of any wedding, well other than the bride of course!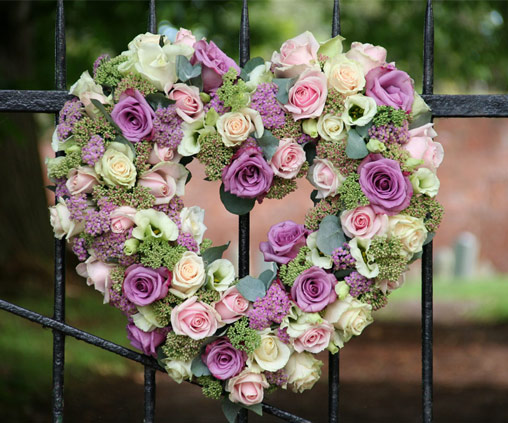 ---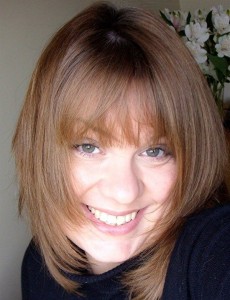 The Flower Mill
Karen Borden
Essex
Whether its simple pastels or an array of colourful delights you're after Karen and the team at the Flower Mill work from their design shop in Essex to create everything from simple, single stem bouquets to the most extravagant of centre pieces. Working in country club and stately homes in and around Essex, the Flower Mill is the one to contact if you're looking for a touch of sophistication in the land of tan and false eyelashes! Unlike the namesakes counterpart, There's nothing fake about Karen Bordens amazing floral creations.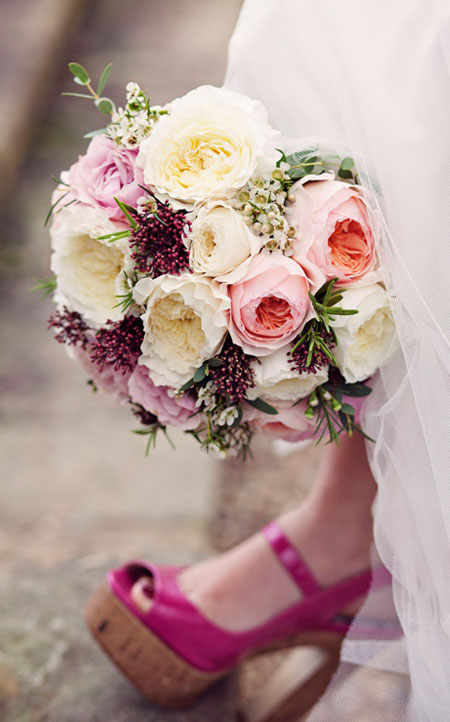 ---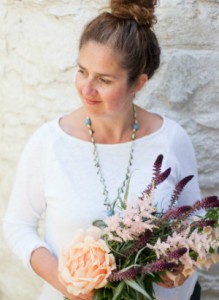 Emma Vowles
Emma Vowles
South Devon
Growing up in quiet South Devon, Emma spent her childhood surrounded by natural countryside and rolling hills. The landscape of her childhood now inspires her 'gathered from the garden' effect that she creates with only seasonal flowers. Working closely with the lucky couple, Emma even offers workshops so they can create their very own personalised garland, now all that lefts to do is to persuade the boys to come!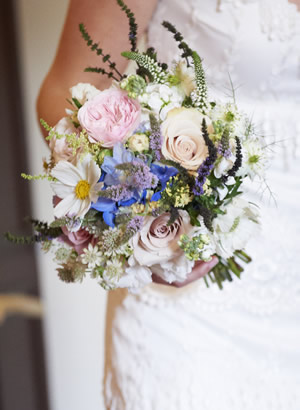 ---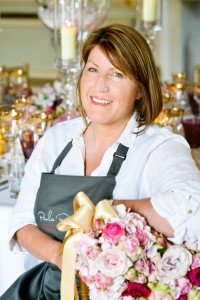 Paula Rooney Weddings
Paula Rooney
Hampshire
Tailoring each and every design specifically to each client, Paula Rooney has spent the last 20 years creating individual and distinctive designs that always seem to exceed expectations. Her immaculate attention to detail and vivid use of colour make her gorgeous arrangements come to life, as she adorns the most opulent events in and around London – she offers a real touch of decadence!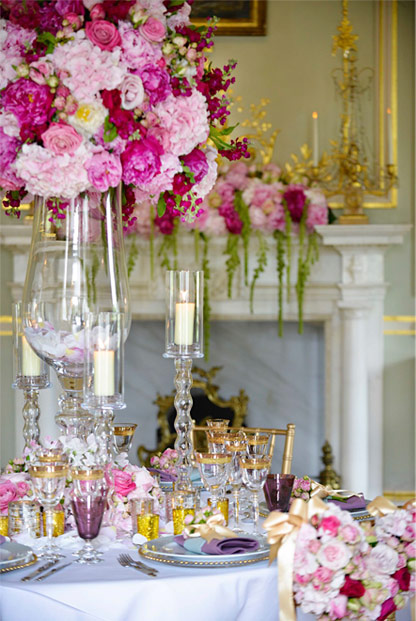 ---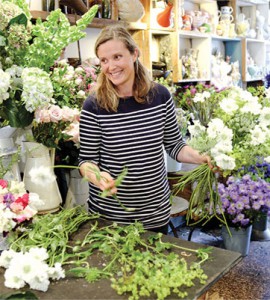 Scarlet and Violet
Vic Brotherson
London
We love anything vintage, retro and "quirky" and Scarlet and Violet tick every box. Flicking through their website's gallery is a treat for anyone who has classic tastes or loves shabby chic. Of course the flowers themselves are anything but shabby, but somehow Vic Brotherson's team manage to create a soft focus old world charm with all their displays. It's as if someone has captured all our favourite old movies and turned them into bouquets and centrepieces. Smitten, we most definitely are.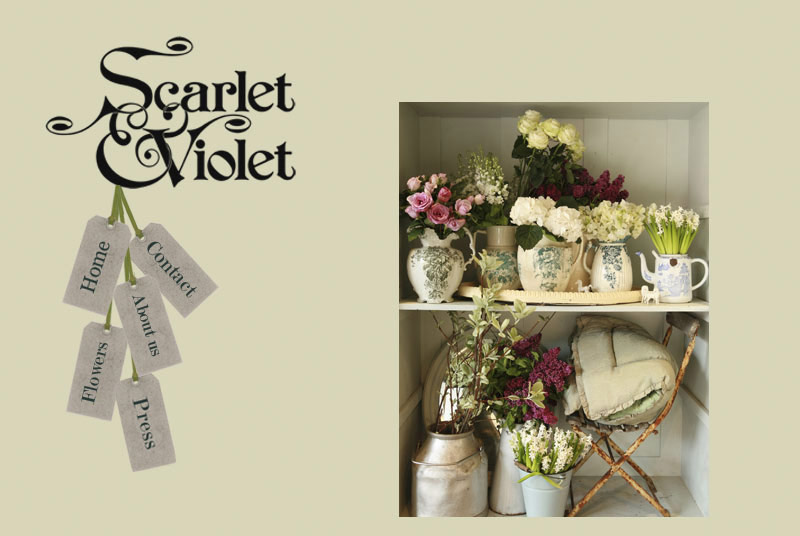 ---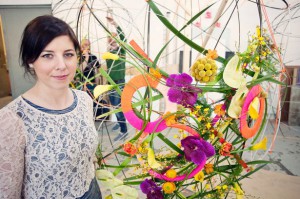 Hillarys Floral Design
Charlotte Cooke
Abergavenny
Florist Charlotte Cooke, a senior wedding florist at Hilary's Floral Design is well on her way to the top of the wedding flower daisy chain. Winning a gold medal at this years' Chelsea Flower Show, Charlotte creates imaginative and unusual structures that we cannot believe are actually made using all fresh flowers! And if this year wasn't going well enough for the creative queen, Charlotte is also getting married later this year so congratulations from all here at GoHen.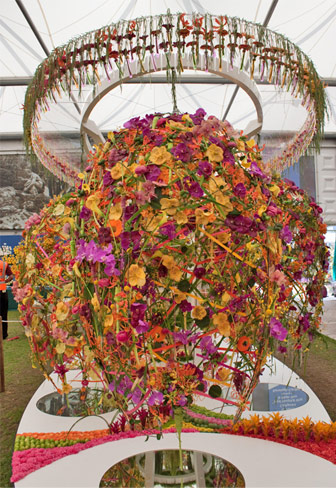 ---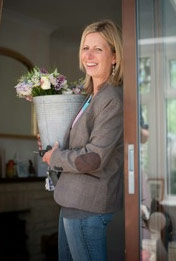 Sorori Design
Maria Willcox
Bristol
Family run Sorori offers a real hands on experience when picking your wedding flowers. A consultation involves homemade cake, a cup of tea and a wander around their beautiful gardens, where all their flowers are grown (we're already hooked!). Maria's sister Lorna also offers bespoke pictures of the venues decoration and sketches for the bride as personal mementos after the event. If choosing wedding flowers didn't excite us enough, the thought of cake and tea to accompany it makes the whole process sound about just perfect!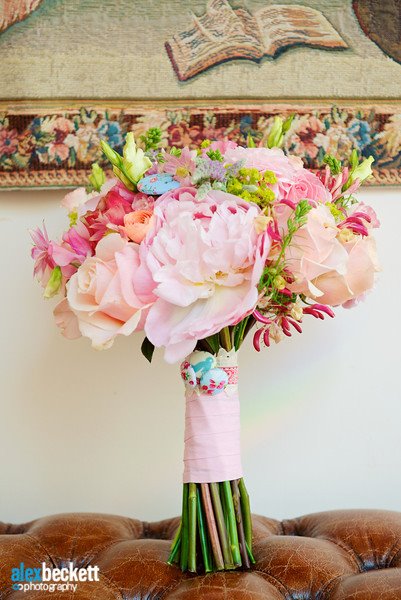 ---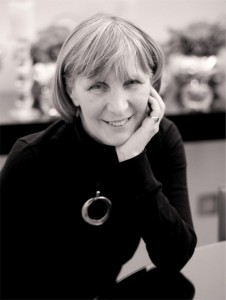 Mary Jane Vaughan
Mary Jane Vaughan
London
Award winning florist Mary Jane grew up in Colombia as part of a flower fanatical family. She creates both simple and elaborate designs that compliment the whole building, as well as the couples' personal choices. She magically weaves a fresh, beautiful array of flowers around any structure, transforming it into an elegant piece of beauty. No matter the venue, Mary Jane is able to produce mouth wateringly gorgeous arrangements that really will make any occasion smell and look simply stunning.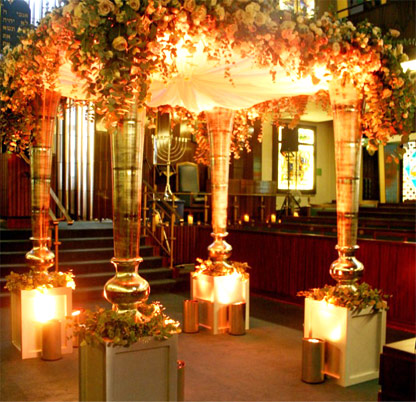 ---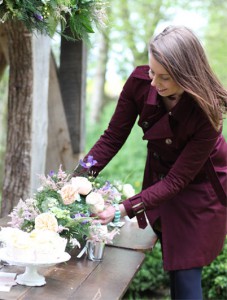 The Bespoke Florist
Rebecca Collier
Oxford
Rebecca Collier is a bespoke florist whose meticulous attention to detail and eye for the most exquisite elements sets her puts her as the pick of any bunch. Every bouquet she creates is perfectly brought together with fresh flowers, beautiful berries and lovely leaves. Rebecca's dedication to providing the best possible service to her couples is clearly evident as she quotes on her website, "I believe that our most special moments should be amazing. This should be through beautiful colours, stunning and relevant design and seamless customer service." And we couldn't agree more!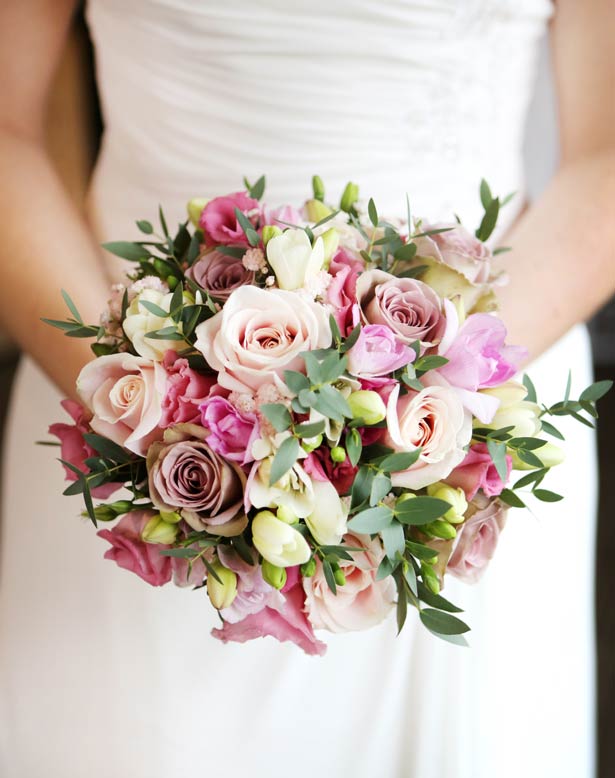 ---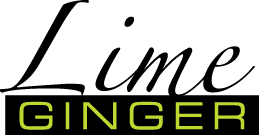 Lime Ginger
Jo Cole and Lisa Woulfe
Bromley
Having worked together for the last X years, Jo and Lisa are a power team when it comes to providing flowers for your special day. Not only are their flowers fresh but so are their ideas, as they prefer to visit your wedding venue with you to help create your vision for the day. They've even provided flowers for St Pauls and if they're good enough for royals and dignitaries alike, we think they'll do all right for us.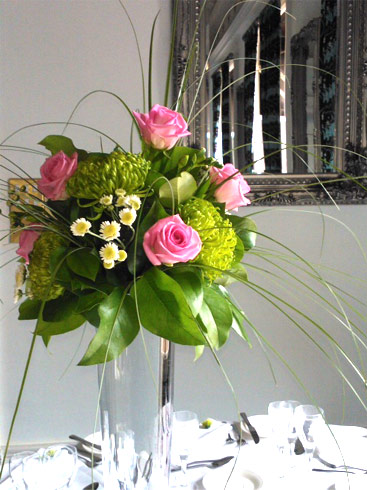 ---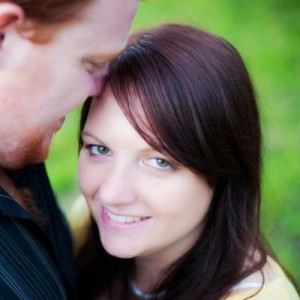 Laurel Weddings
Laura MacPherson
Cheshire
Based in Cheshire, Laura MacPherson has focused her life's work on providing beautiful arrangements of bouquets, dressing the most exquisite wedding venues as well as even providing silk flowers for hire! We love this gorgeous alternative to fresh flowers that come in a stunning array of colours and flower varieties. Not only can they be created well in advance and minimises the stress of getting the flowers arriving on the day but they can also be kept as the perfect memento of your day afterwards. We challenge you to tell the difference!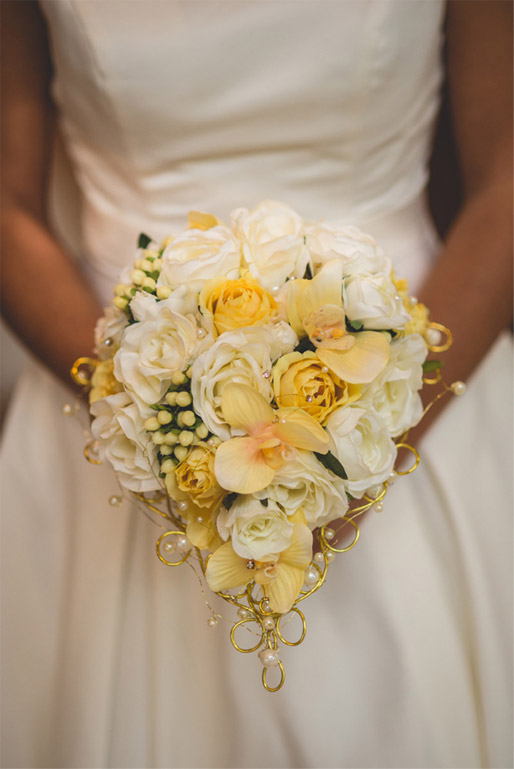 ---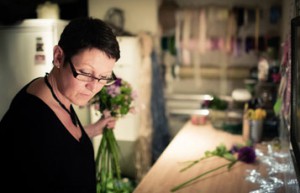 Cambells Flowers
Tracey Campbell
Sheffield
Focusing on the 'just picked' look, Tracey Campbell and her team strive to create bunches of fresh and delicate flowers which is fuelled by her passion for vintage designs and seasonal flowers. She also has strong ethics both in the sourcing of her flowers (buying British whenever she can) and with a strong eye on the environment to protect it as well as use its gifts in her stunning works. Campbells offer a personal service where she'll spend time with the nearly-weds to get a feel for their big day.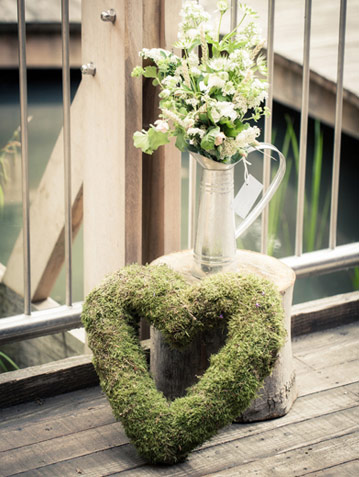 ---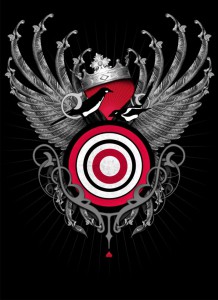 Red Floral Architecture
Mat Hepplestone and Louise Fox
Manchester
Among the many accolades Red Floral can shout from the highest arbour is having been commission to design flowers for the Commonwealth Games. As well as traditional and retro designs with vintage accessories they are just as happy creating "off the wall" bespoke designs which will focus on your moods and personalities ensuring every hugely eye catching piece compliments the day. Manchester might moan about its rain but if this is how it helps your garden grow then long may it rain.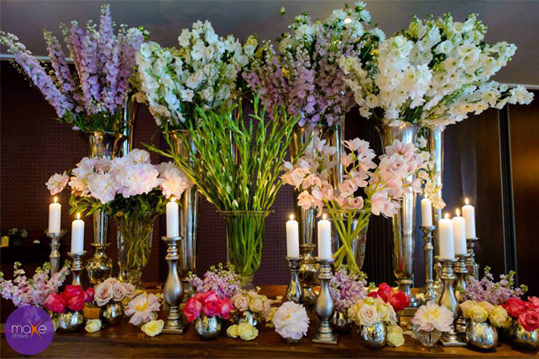 ---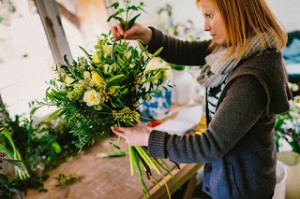 Florists in the Forest
Katherine Craft
Kent
Based in Kent's Broadwater Forest Katherine's floral studio really is in the heart of England's Garden which is evident in her natural, country style. During the consultation Katherine has with all her wedding couples she gives them a tour of her garden to help them be a real part of creating the designs for their day. Not only are we slightly jealous of her stunning surroundings but we also want to spend an afternoon in her garden (we'll bring a picnic blanket and won't make a mess, honest!).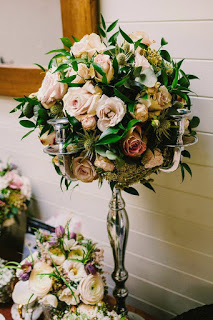 ---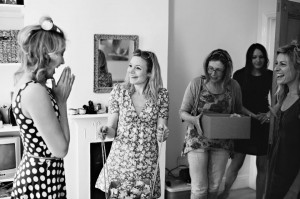 Kate Avery Flowers
Kate Spicer
Surrey
"Not a day goes by when I don't think about flowers" Says Kate on her website, and it's clear to see from her gorgeous masterpieces that her work is her passion. And that passion doesn't end there "I still get the same butterflies on the morning of each wedding" which she creates from taking time to get to understand exactly what her couples want and led to the award of Best Wedding Florist 2014 at the Wedding Industry Awards.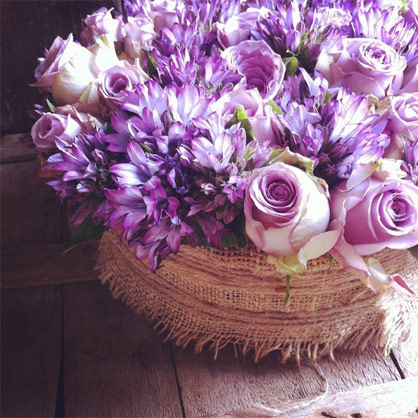 ---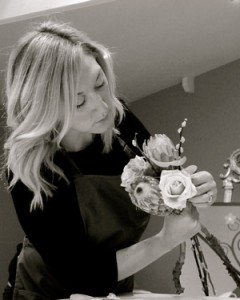 Lily and May Floral Design
Claire May Sankey
Essex
Award winning Essex based floral designer Claire May Sankey knows the only way isn't Essex and uses the very best of British to create her bespoke wedding designs. Lily and May Floral focus solely on weddings, everything they do is about creating perfect memories of a special day weaving retro and vintage floral charms through any venue that will wow the guests and help perfectly frame the newly-weds. Her website gives you a peak into her studio and we really want to her assistants just for a day to see if any of that creativity will rub off on our tentatively green fingers.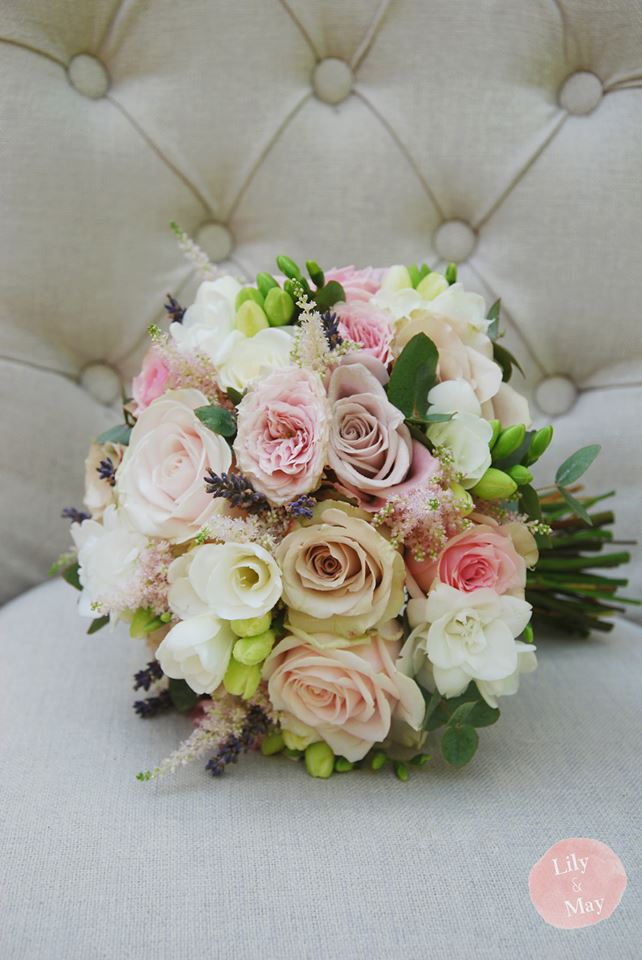 ---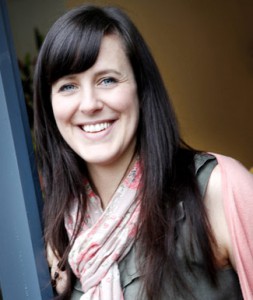 Tineke Floral Design
Kerry Wilkinson
Derbyshire
Voted the UK's Best Wedding Florist in 2013 and with three consecutive wins at the Wedding Industry Awards sat on their mantelpiece (no doubt surrounded by luxurious floral displays) Tineke come with high credentials indeed. Nestled in the Peak district Kerry Wilkinson's studio is surrounded by stunning countryside so it's easy to see where she get's her inspiration for creating timeless floral pieces for picture perfect weddings from Derbyshire to Sheffield and all stops in between.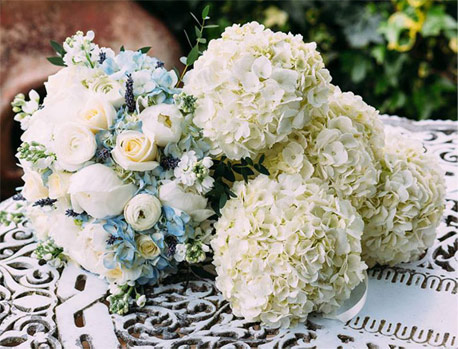 ---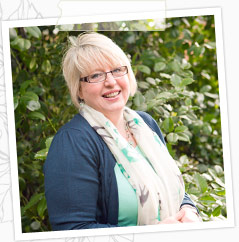 The Traditional Vintage Flower Company
Clare Luke
Essex
Ok hands up, we're suckers for anything vintage but the Clare Luke's vintage take on floral design is something a little bit special, elegant, understated and creating the perfect framework in which to hold the wedding of your dreams. With all the dresses and table clothes it's vital that the venue gets a sympathetic splash of colour to wow the guests without stealing focus from the bride which Clare and her team manage all with a retro flavour. However Clare still keep's the bride's wishes at the centre of all her stunning designs.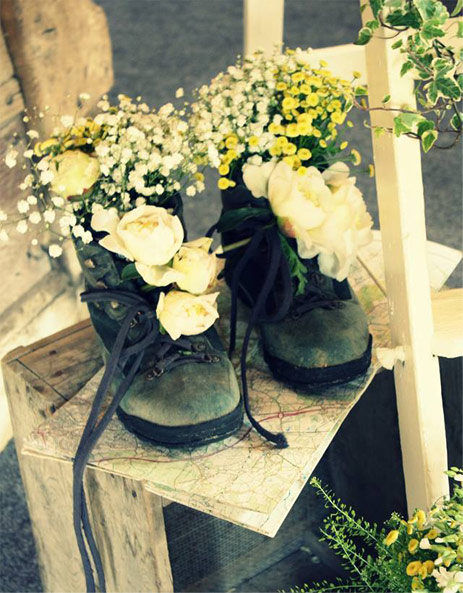 ---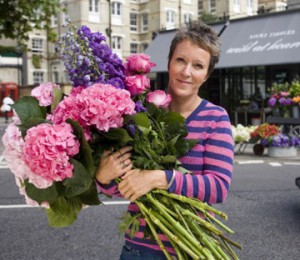 Wild at Heart
Nikki Tibbles
London
There probably aren't too many wedding florists who can lay claim to having won a Gold Award at the Chelsea flower show so please step forward Nikki Tibbles and collect your acclaim. A look at Nikki's wedding blog shows how fashion and design are at the very heart of everything she creates while never losing focus on the bride and groom's wishes and personalities. From intimate tailored affairs to grand scale weddings Wild At Heart blend flowers to the occasion. Found the flowers now all we need is the Prince Charming.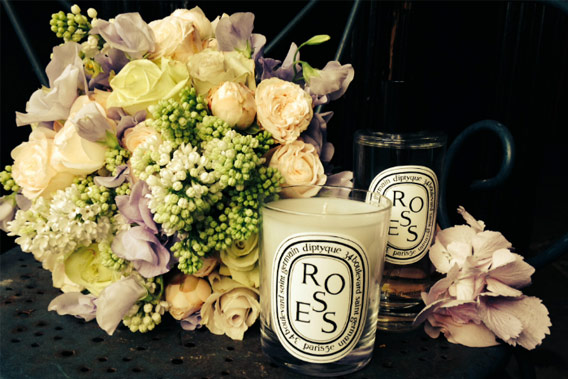 ---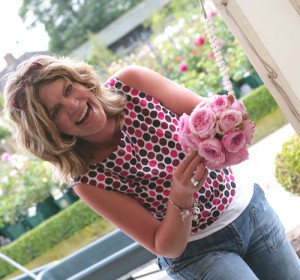 Creative Works
Cindy Kirkland
Surrey
Cindy Kirkland's Creative Works are Wedding Industry Award winning designs for any occasion or venue. And we mean ANY! The Ritz, One Aldwich, Simpsons, The Lansdowne Club and London Zoo have all been venues that Cindy's team have helped transform in to dream wedding venues. The team have also provided the flowers for the catwalk at the UK's National Wedding Show which gives you glimpse of how sort after their work is. But we still want to know more about designing wedding flowers for a zoo…?!?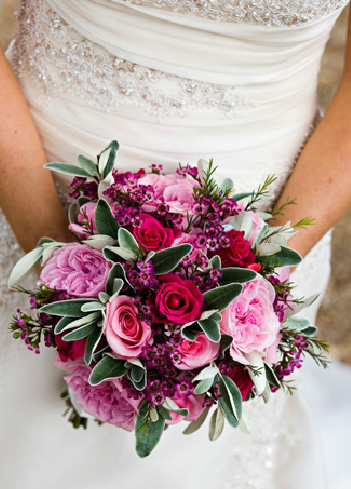 ---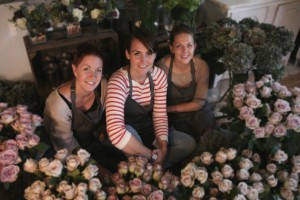 Ruby & Grace
Pangbourne Berkshire
As well as supplying wedding props, cultivating their own cutting garden, running a flower school the Ruby and Grace team manage to squeeze in a few weddings along the way as well. Taking time to get to know their couples the team start from scratch with every wedding to make sure that all ideas and designs are purely based around the happy couple to perfectly frame their day. It's yet another garden we'd love to have a nosy around but the brown pot plants in our office are testament to the fact that we probably aren't good news for greenery of any persuasion.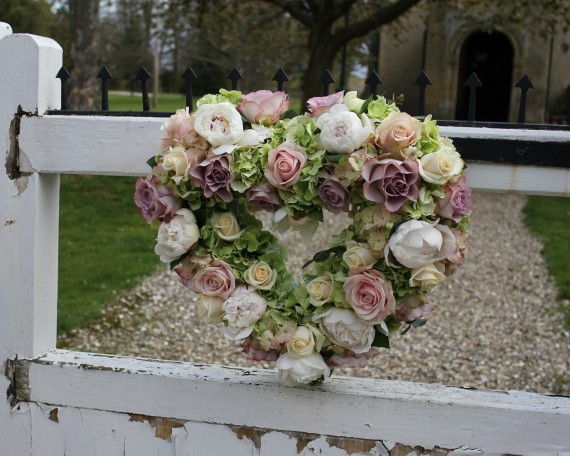 ---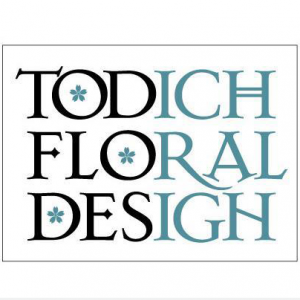 Todich Floral Design
London
Yet another award winner (this list is like the Oscars of wedding florists with so many big stars!) South London based Todich source all their blooms from local suppliers or Covent Garden's world famous flower market. Todich combine your personalities with their expertise to transform your wedding venue to create a stunning welcome for your guests and have worked in a few swanky gaffs in their time including The Dorchest, The Café Royal and The National Portrait Gallery. Very fancy indeed!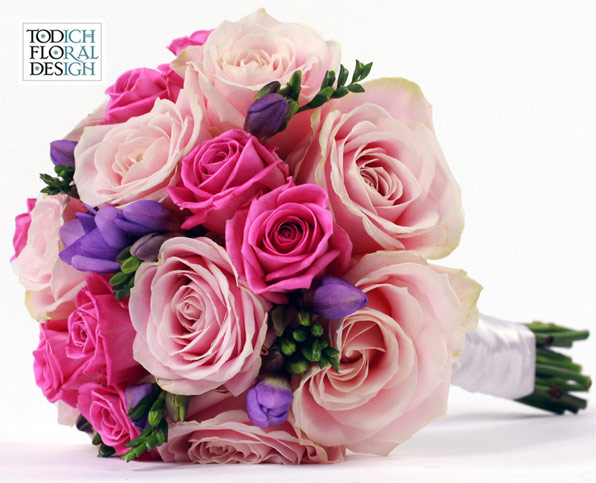 ---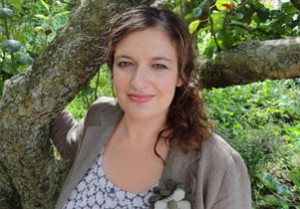 Catkin Flowers
Rachel Petheram
Lincoln
Rachel Petheram specialise in English grown flowers and she actually grows most of her herself at Doddington Hall in Lincolnshire. So not only will she help you design a completely bespoke floral display for your day but she can also grow the flowers especially for you. Now that's the kind of service we love. However sadly it's yet another garden we probably won't be allowed in but that won't stop is peaking over the wall at their gorgeous blooms.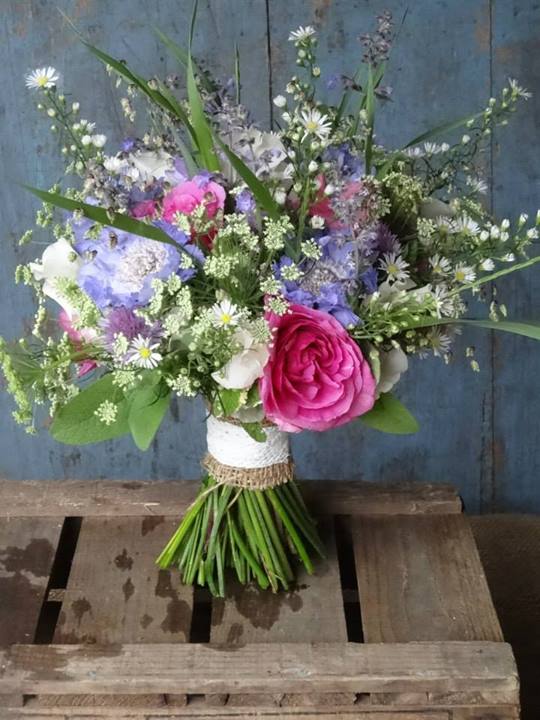 ---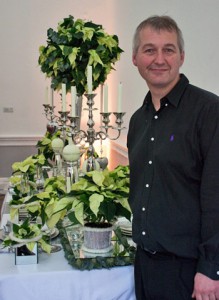 Wedding Flowers Cheshire
Ian Lloyd
Cheshire
Voted one of the UK's top 10 florists by The Independent Ian Lloyd explains that the dedication that goes into his team's work extends beyond the blooms "We don't just sell flowers we sell emotions." To us that perfectly encapsulates everything a wedding florist should provide and over the years weddings across Cheshire have been transformed and brought to life by Ian's designs and attention to detail.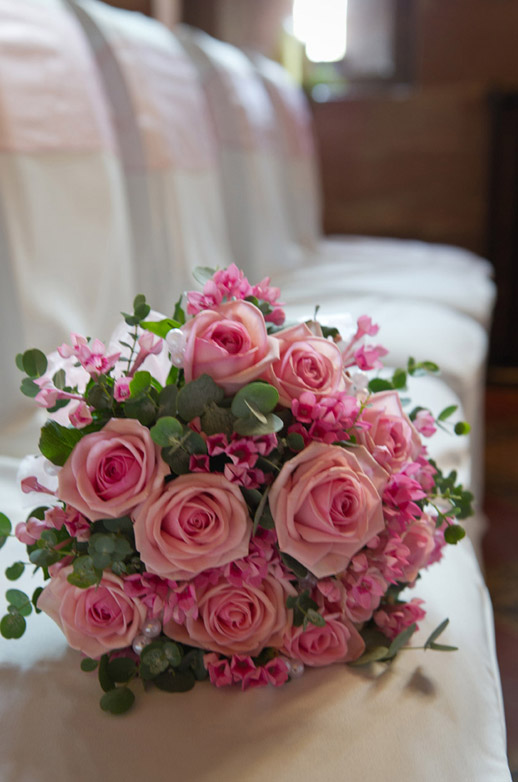 ---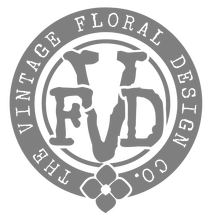 The Vintage Floral Design Co.
Gwenda Jeffs
London and the South East
"Whatever your chosen era, Victorian, Edwardian, Art Deco, retro 40s to 60s, rustic, festival, fete or shabby chic, you've come to the right place!" Says The Vintage Floral Designs website. So more vintage designs for us to drool over courtesy of Gwenda Jeffs whose designs and customer service are based on old fashioned values and traditions.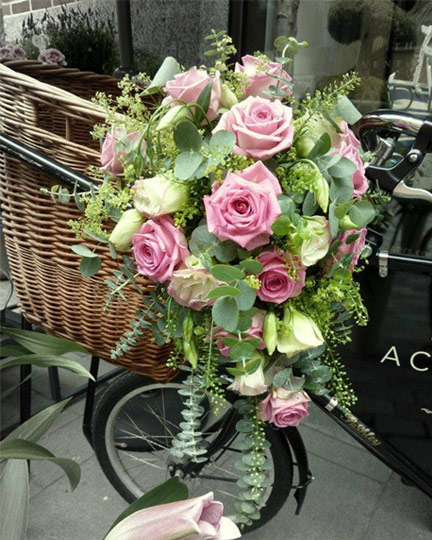 ---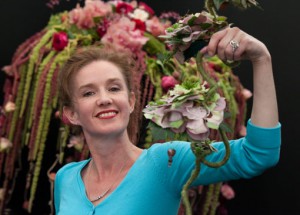 Sarah Horne
Sarah Horne
Leamington Spa
Sarah Horne's team have picked up numerous awards at the Chelsea flower show which speaks volumes of their designs and dedication to exacting standards in creating timelessly elegant displays. Whether you're entertaining your guests at Blenheim Palace or having an altogether more intimate affair the attention to detail remains the same and we love their flower corset.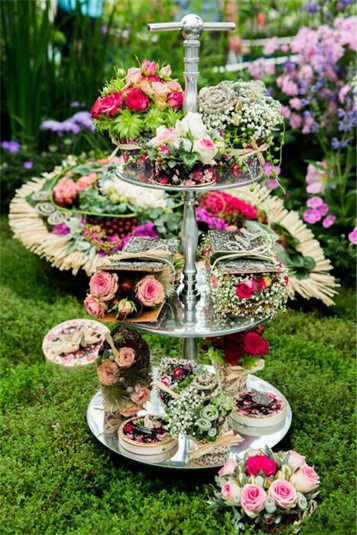 ---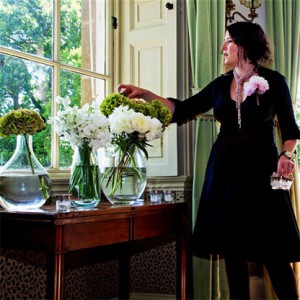 Lotte & Bloom
Lotte Lawson
Glasgow
London gal Lotte Lawson moved north of the border to Glasgow where her floral designs have caught the eye of The Independent, Elle Decoration and Scotland on Sunday and quite rightly so. One look through her websites gallery gives an insight into how she draws inspiration from locally sourced flowers to tailor her designs to suit the venue and personalities of the couples lucky enough to have her designs decorate their venue.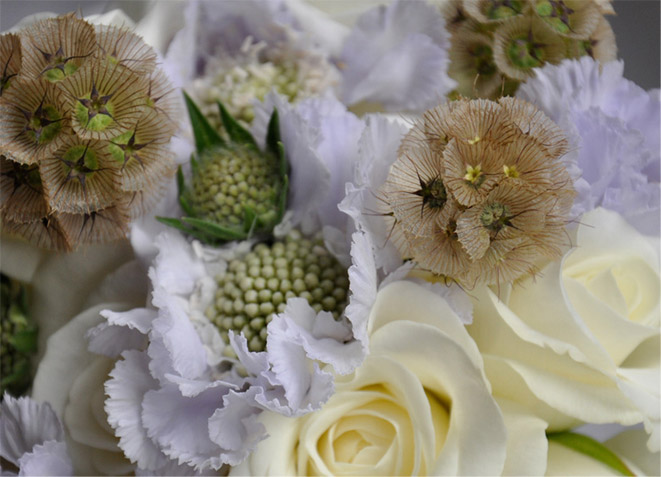 ---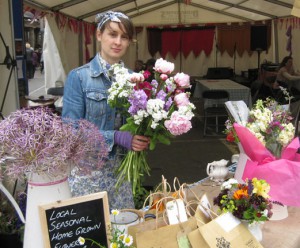 Bare Blooms
Chloe Plester
Powys, Herefordshire, Shropshire
Chloe Plester's displays really are unique, using her own grown flowers mixed in with blooms sourced purely in Britain and coming from a gardening background Chloe's designs really do bring a sense of the outdoors to transform your venue. We love the idea of having a garden feel to wedding designs to really bring a fresh feel to transform any room with rich vibrant British blooms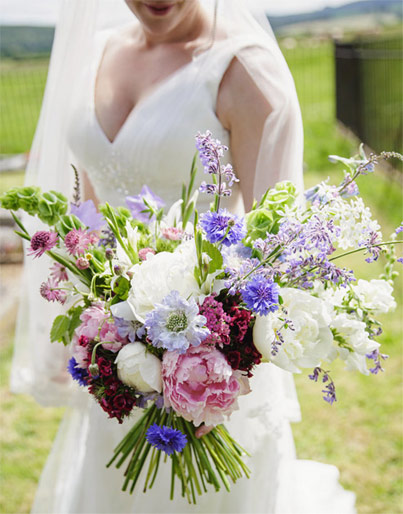 ---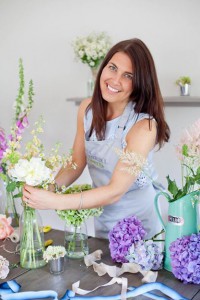 Lucy MacNicoll Flowers
Lucy MacNicoll
North Yorkshire
Lucy's background in fashion (working under no less a figure than Mary Portas) as stylist, window dresser and visual merchandising has given her a unique eye for design you rarely find. Originally based in London LMF upsticks to North Yorkshire ("God's own garden" according to locals). Lucy's team are dedicated solely to floral design and offer a really personal service to any couple's big day. She even runs a flower school that might even be able to retrain our fumbling green fingers to stop destroying the office plants.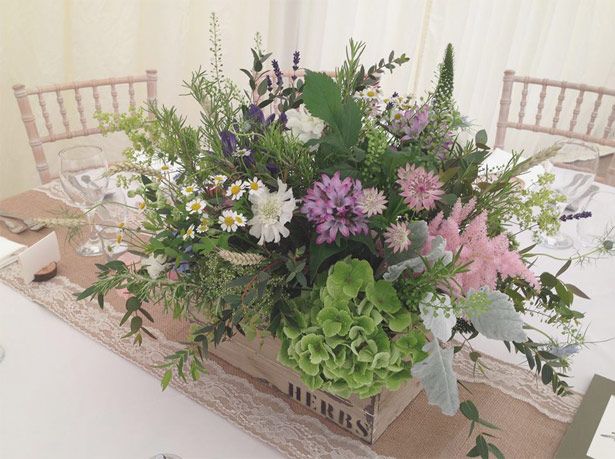 ---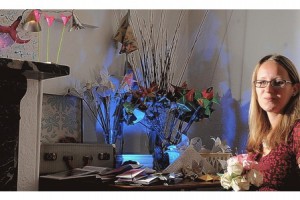 The Paper Florist
Kat Thomas
Devon
Finally something completely different from Kat Thomas at The Paper Florist, yes, you've already guessed it, entire floral displays lovingly crafted out of paper which can include love poems and make perfect wedding favours that guests will be able to keep long after normal flowers might sadly have faded. It's such a unique and novel idea we're already massive fans. In fact we've even given it a go ourselves, sadly though all we've managed so far is two swans and something that is either a rose or a hand grenade, we're not entirely sure which. But thanks Kat for the wonderful inspiration.
---
How To Preserve A Bouquet Of Flowers