North West
Wedding DJ – Andy Murphy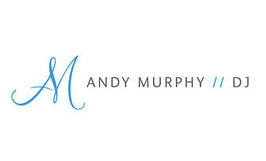 Andy isn't just good, he's been the North West's top wedding DJ for the last 3 years in a row according to the Wedding Industry Awards. A master at getting mixed ages on the floor at the same time.
---
Singing Waiters – The Singing Staff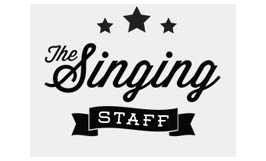 A brilliant and hilarious way to surprise your wedding guests. Imagine the looks on their faces as the hard working waiters suddenly burst into song and a fantastic show that will get everybody singing along.
---
Music Duo – The Deltatones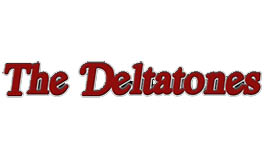 The boys are certainly in demand which has seen them appear at the Grand National and jetting off to Monte Carlo. They also have a huge songbook to entertain everyone from your young niece to Great Aunt Ethel.
Website | YouTube | Facebook | Twitter
---
Band – The Funky Doctors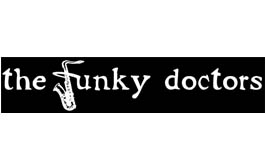 One of the UK's top funk-soul party bands. In fact if James Brown was from Wigan and was getting married, he'd want these guys at his wedding! A fantastic wall of sound for any special occasion.
---
String Quartet – Adagio String Quartet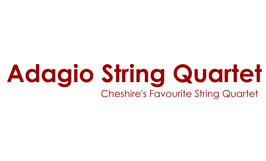 Music really is a mood enhancer, and when it's played with the passion and emotion of the Adagio String Quartet it really does create a wonderful audio tapestry on which the big day will be played out.
---
Tribute – Robbie Williams/ Tony Lewis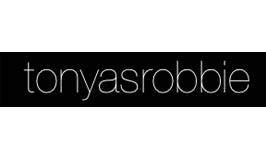 From simple northern lad to 'Big Time Charlie', Tony brings cheekie chappie Robbie Williams to life. From headliner at the amazing Legends shows to BBC's prime time The One And Only Tony is one of the UK's leading tribute artists.
---
Wedding Singer – Wayne Farrow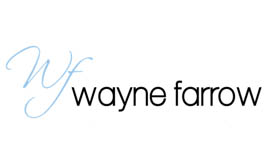 A great wedding singer doesn't overshadow the occasion but creates the perfect party atmosphere, and Wayne Farrow really is a great performer with over 16 years' experience. What Wayne doesn't know about first dances and wedding cakes isn't worth knowing!
---
Singing Waiters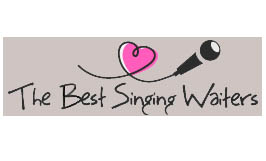 Imagine the look of surprise on your guests faces when the hardworking waiters all suddenly burst into song?!? The Singing Waiters will work with the couple before the big day to create a bespoke show to thrill any wedding.
---
Photobooth – Booth Pix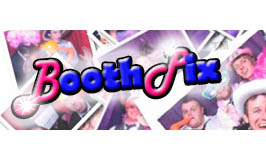 As well as being a great way to keep your guests amused throughout the reception, you'll also get some great mementos of the day. Booth Prix provide a complete service with staff to encourage people to get their photos and plenty of crazy props and costumes.
---
Casino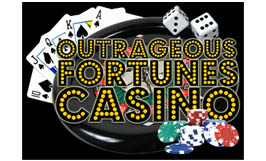 "Place your bets!" Add some gaming sophistication or go viva Las Vegas with your own casino. Using fun money rather than cold hard cash the wedding party can try their luck on a range of games and tables.
---