Midlands
Make Up by Jenni
Jenni has been a mainstay on this list for the past 3 years despite fierce competition and once again we simply had to include her amazing work. This make-up maestro has so many beauty tricks up her sleeve whether your dream style is a Marilyn Monroe vintage or an understated natural design that lets all your best features shine through.
Website | Facebook | Twitter | Instagram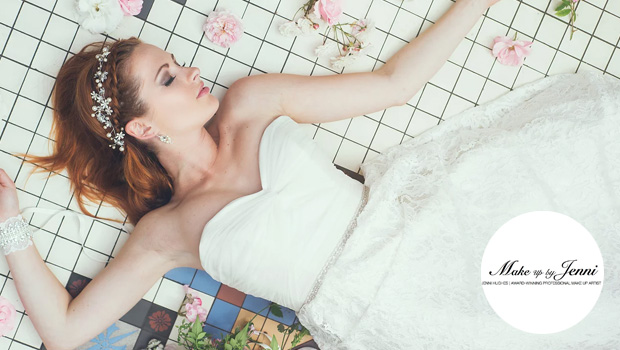 ---
Claire Dorkes
Working as the leading lady behind her company 'Made Up', you've probably seen Claire Dorkes' stunning work with a make-up palette and brush before as she's been featured everywhere from wedding magazines to popular blogs. All this becomes even more impressive when you realise that Claire's only been in the industry for a little over 5 years. The future is bright and Claire is definitely someone we're tipping to be going places in 2018.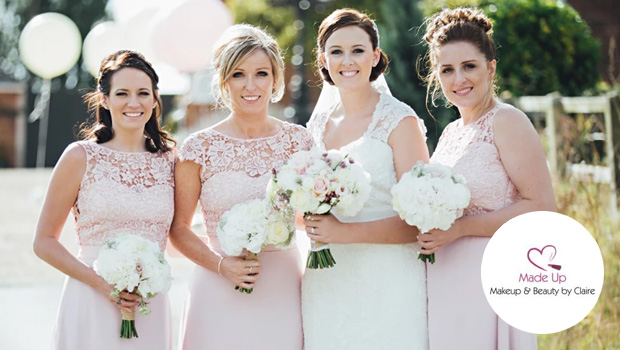 ---
Liza Smith
Wonderfully creative and not afraid to try decidedly different designs, Liza Smith is the perfect make-up artist to call upon if you're planning a boho wedding. Her distinct styles go hand-in-hand with wild flowers and flowing tresses, while vintage brides-to-be will adore her smouldering smoky-eyed looks that will certainly get the groom's pulse racing.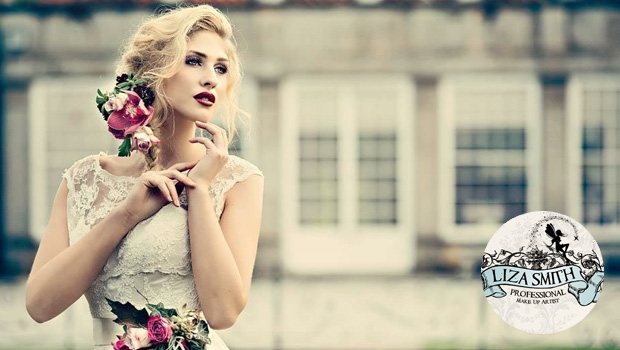 ---
Katy Bird
As she puts it herself, Katy Bird sees the face as 'a canvas to create a range of looks' and it's this artistic approach to wedding make-up that really makes her stand out. Katy's brides shine in ways that you didn't know were possible with HD makeup that won't diminish on the dancefloor as the evening gets late. By working with you, Katy can create a unique look that just like the dress, venue and everything else, you'll want to remember forever.
Website | Facebook | Instagram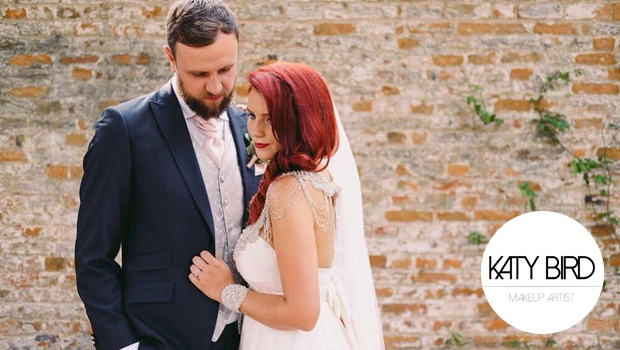 ---
Charlotte Eden
Charlotte Eden understands that brides want a look that's unique to them and can turn heads with ease. Spoiler alert; she gets it so right and she does it by getting to know you, what you do and don't like, what you are and aren't comfortable with, before designing a style that only you could wear best. It's proof of a real wedding make-up expert when each bride looks so different and yet so beautiful after they've been in the chair.
Website | Facebook | Instagram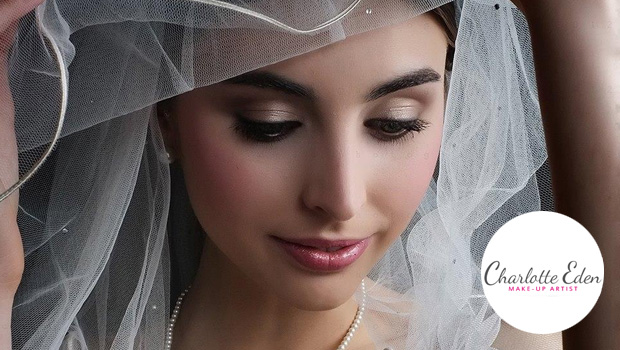 ---
Rochelle O'Brien
It's not difficult to see why Rochelle O'Brien has won awards for her bridal make-up. Her style is glamorous, luxurious and simply stunning, showing all the hallmarks of an expert who's been perfecting her craft for over a decade. Rochelle only uses high-quality professional products and with her talents, brides can finally look like those picture-perfect newlyweds you've probably seen in magazines and blogs.
Website | Facebook | Pinterest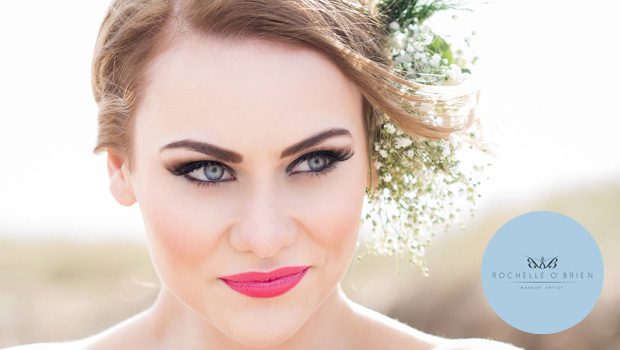 ---
Ruth Elizabeth
Hundreds of lucky, lucky brides have already experienced Ruth Elizabeth's make-up artistry and you could be next. We adore Ruth's natural style, it's truly rare that you find someone who's this good at detecting your best features (some that you might not even know are there) and highlighting them for all to see. These looks are perfectly composed and are definitely worth adding to your wedding planning binders.