Here at GoHen we firmly believe that it's not the size of your distillery that counts, it's what you do with it. So our look at the UK's best distilleries doesn't take size into account, this is purely a countdown based on flavour, design and bringing excitement to the nation's glasses. And we'd like to thank every single one of them for making life just that little bit more tasteful.
"Sip, sip, hooray!"
---
South West
Tarquin's Gin
Tarquin's was the first distillery to be set up in Cornwall in over one hundred years but boy was it worth the wait! If it were possible to distill and bottle the taste of the wild Cornish coast then this would be it. There's even a 'Navy Strength Gin" if you want a little more zip and this particular bottle just happens to have been crowned "World's Best Gin" at the 2017 San Francisco World Spirits Competition.
Location
Higher Trevibban Farm, Cornwall, PL27 7SH
Where to buy
Available at select spirit merchants across the UK and Online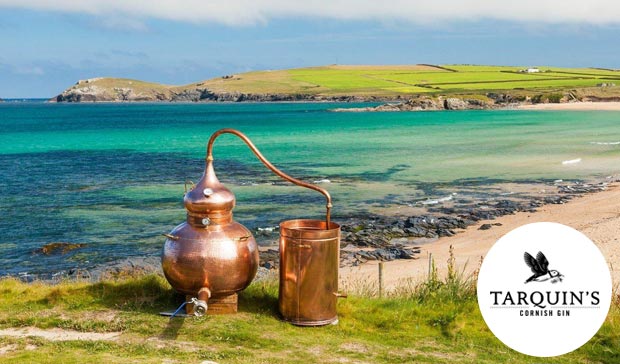 ---
The Wrecking Coast
Three words; Clotted. Cream. Gin. We're not sure if life gets much better than that but the sheer frisson we felt when we first saw the words on the bottle was a little like the first time we were told you could have gin with afternoon tea. It's joy in a bottle with a distinctly Cornish flavour that is unique and a must for real gin connoisseurs.
Location
High Street, Delabole, Cornwall, PL33 9BA
Where to buy
The Good Wine Shop, Drink Finder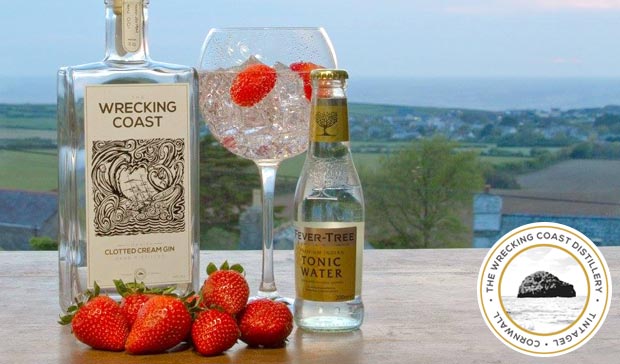 ---
Curio Spirits Company
It's always nice to drink gin in good company and this Cornwall based distillery keeps very good company indeed having made it onto the shelves of John Lewis and Harvey Nichols. Created using natural Cornish spring water, the rich botanicals that go into the elegant Rock Samphire Gin also add a real hint of the sea. We love the bottles too.
Location
Trenance, Mullion, Cornwall, TR12 7HB
Where to buy
John Lewis, Harvey Nichols, Regency Wines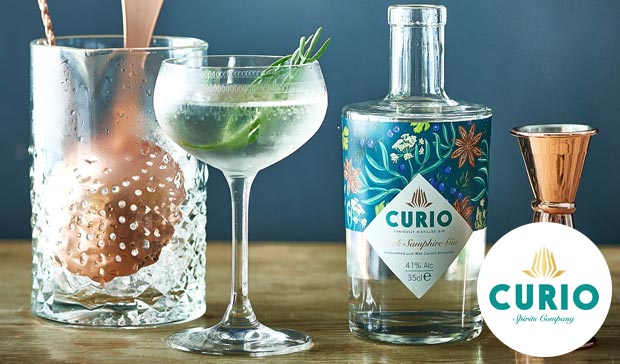 ---
Trevethan Honey Oak Cornish Gin
The label tells you pretty much everything you need to know about this incredible drink. With roots dating back to the gin heyday of the roaring 1920s, this is a bottle with a rich history. Flavoured using natural spring water, botanicals and even ingredients picked from Cornish hedgerows, it's the South West bottled and presented for you to enjoy anywhere.
Location
Prideaux Close, Tamar View, Cornwall, PL12 6LD
Where to buy
Drink Finder, The Drink Shop, Little Gin Box, local stockists.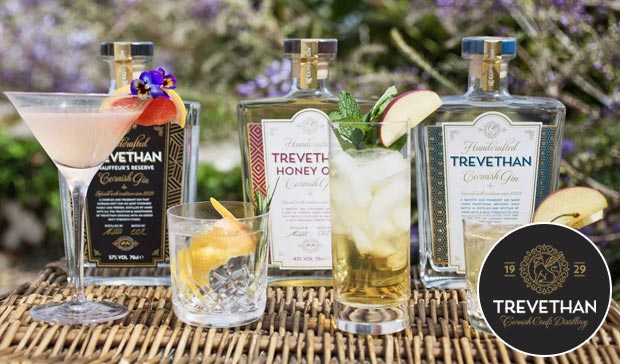 ---
Salcombe Gin
Drinking gin rarely gets better than an afternoon spent in the Salcombe Distillery, Bar and Gin School in South Devon. The 'Devon dry gin' is created using water from Dartmoor, botanicals from around the world and zests from ruby grapefruit, lemon and lime which help give it its distinctive fresh flavour. Its why people should live by the seaside.
Location
The Boathouse, 28 Island Street, Salcombe, Devon, TQ8 8DP
Where to buy
Online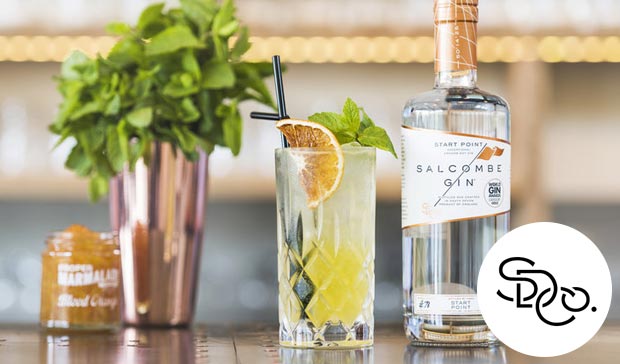 ---
Conker Spirit
Created in that truly British, 'one-man-and-his-shed' way (but on a grander scale), Conker Spirit Gin is a handmade affair, crafted using handpicked Dorset gorse flowers it can/should be savoured simply poured over ice with no mixer for the full flavour. This is small batch distilling at its best with an upcoming, artisan feel to it that is like being a fan of a band before they make it too big.
Location
Inverleigh Rd, Bournemouth BH6 5HA
Where to buy
John Lewis, The Drink Shop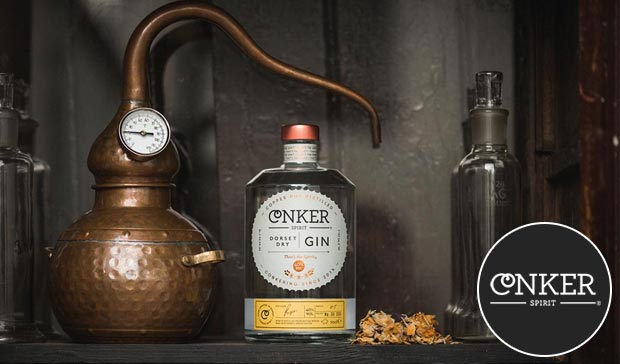 ---
Pothecary Gin
Double Gold winners from the coveted San Francisco World Spirits Competition (the Olympics of the drinking world), Pothecary Gin brings together flavours from across the globe with wild foraged fruits and delivers them in one attractive and wonderfully British package that has embraced the greater world like a tipsy aunt at a wedding. Wonderful, eccentric and pleasantly refreshing.
Location
Bridge Street, Christchurch, Dorset, BH23 1EF
Where to buy
Fareham Wine Cellar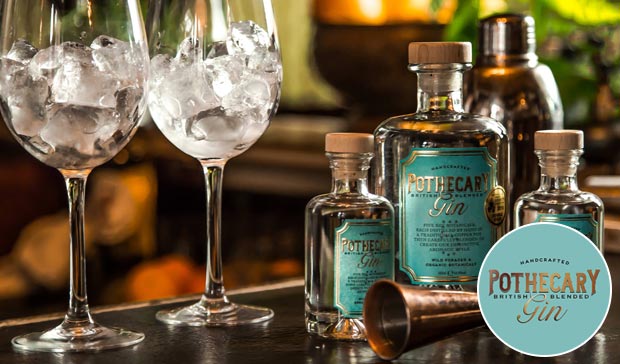 ---
6 O'Clock Gin
The only objection you could ever possibly have to this Bristol based small batch distillery is the implication that you should wait until 6pm which can seem a very long way away at 3pm on a sunny Sunday afternoon. If you are ever down 'Brizzle' way then you can book up a tour of the distillery which of course includes a little bit of sampling.
Location
Short Way, Thornbury, BS35 3UU
Where to buy
Waitrose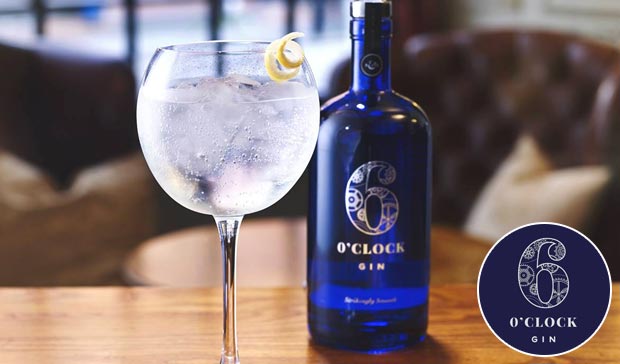 ---