Alan Law

Style: Reportage
Where: UK, Europe and destination
If you want your wedding photos to stand out from the crowd then Alan Law is your man. Fun, quirky, always different he is an exceptionally inventive photographer who manages to finds those quite moments away from the wedding madness and captures them forever with his sophisticated brand of alternative wedding photography.
---
Laura and Pete Lawson

Style: Reportage
Where: Lancashire, UK and destination
Laura and Pete Lawson admit to being quite sentimental, and yet despite being a pair of self-confessed weepies (sorry guys but you started it) they still manage to find the real fun at the heart of every wedding and let it shine through their photos. Their style of reportage wedding photography allows them to tell the real story of the day, in fact you'll wonder just how they managed to pop up at so many perfect moments. It's just what they do, and they're jolly good at it.
---
Richard Skins

Style: Reportage
Where: Dorset, UK & Destinations
Described by guests as "A wedding photo ninja" Richard "Crouching-photographer-hidden-lens-cap" Skins is a master at blending in and making the guests feel completely unaware of his presence thus allowing him to really get to the heart of the story of your wedding, tears, laughs, kisses and outrageous dance moves.
---
Dominic Wright

Style: Contemporary
Where: UK & Destination
Dominic Wright and partner in crime/wife, Zoe have a real eye for getting to the heart of the big day. Crisp, clean contemporary wedding photography will make your wedding photos seem like something from a high end fashion magazine while still retaining the charm and personality of the star couple.
---
Blue Lights Photography – Adele Haywood

Style: Contemporary
Where: South Yorkshire and UK
Adele understands the importance of finding "the one" – your wedding photographer is just as important as your dress, venue, cake, and the groom (I guess). She gives a helping hand on your big day to make sure that your pictures are exactly what you're after.
---
Simon Biffen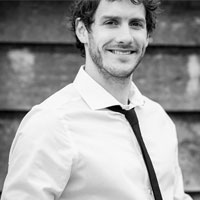 Style: Contemporary
Where: Bath, UK and destination
Okay, we probably should mention that Simon Biffen looks pretty dishy in a pic himself, but with the lens the other way he really is a real master at capturing the most intimate moments and summing up a day in a single shot. His bride and groom shots are truly heart warming yet he never seems to miss those magical, over-in-an-instant moments that make weddings so memorable.
---
Miki Photography (Mick Shah)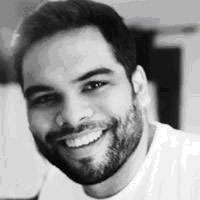 Style: Documentary
Where: London, UK and destination
Miki Shah works to three basic principles, "Love, Fun & Style". In his own words; "Whether you're a traditional, quirky, alternative, vintage or a rock n roll bride & groom, you should relax, be yourselves, have fun, and just enjoy it – and then allow the pictures to reflect that." His pictures are achingly romantic and beautifully stylish so however he does it, it's most definitely working.
---
Millie Benbow

Style: Alternative
Where: Midlands, UK and destination
Who says wedding photos can't be a little rock 'n' roll? Not Millie Benbow that's for sure. Her website wedding portfolio is so cool it looks like a vintage copy of NME. Millie really does go the distance on her pursuit of picture perfect wedding shots and will travel to wherever you are, which is fantastic news for any one who wants something utterly stylish and original from their big day and some incredible alternative wedding photography.
---
Marianne Taylor

Style: Reportage
Where: London, UK and destination
England's Best Wedding Photographer 2012, 30 Rising Stars of Wedding Photography 2012, Junebug Wedding The Best of the Best 2011, Marianne Taylor needs little accolade from us as her London wedding photography has already won so many fantastic awards and had work featured at Tate Britain. So yes, as one of the UK's best wedding photographers she is just a little bit amazing at what she does and we love her work which is a mix of reportage and vintage wedding photography.
---
Claudia Rose Carter

Style: Alternative wedding photography
Where: Essex, UK and destination
As seen in Rock 'n' Roll Bride, Rock My Wedding Claudia Rose really does have an eye for the unusual, with a nod to vintage wedding photography. Most brides want their day to feel special and totally unique and with Claudia behind the lens on the day they really will get something quite special and a real one off. The perfect way to capture the day the way you want it remembered.
---


---
Brett Harkness

Style: Contemporary
Where: Manchester, London, Europe and destination
Stylish, contemporary and unbelievably cool, we love Brett's wedding photography. Have you ever watched a beautiful movie or great band video and thought "That's how stylish I want my wedding to look." Well with the help of Brett Harkness's lens you can.
---
Martins Kikulis

Style: Reportage/Documentary
Where: South-West, UK, Europe and destination
This multi award-winning wedding photojournalist's portfolio is scattered with breath-taking outdoors snaps, and he's more than willing to travel abroad! He really captures each couple's intimacy with both staged and fly-on-the-wall pictures. If you're looking for a photographer who mixes classic shots with modern twists, you've found the right one!
---
Rebecca Vale

Style: Documentary wedding photography
Where: Devon, UK, Europe and destination
Predominantly working in both Devon and London, Rebecca certainly gets a taste for both worlds. Along with snapping the must-have wedding shots, she takes covert photos to catch everyone's real emotions, and prides herself on being "creative yet natural". You can tell that Rebecca really has a passion for her work – she's clearly in love with her camera! As a documentary wedding photographer, Rebecca maintains the theme of story telling, with a focus equally on editing.
---
David Stubbs

Style: Reportage
Where: Manchester and the UK
For relaxed, natural and pose-free wedding photographs, David is your man! He personally hates posed pictures and the 'cheese' smile (the above picture may be the only posed snap of him!), so will shoot in reportage wedding photography which will capture those totally natural moments and make them look like something from a glossy magazine. It's just what he does, and as one of the UK's best wedding photographers he's jolly good at it.
---
Marianne Chua

Style: Documentary/Alternative
Where: London and UK
Marianne changed career track quite abruptly, and was still writing a thesis for her Psychology PhD earlier this year (she's since completed it and decided to go into wedding photography full time). She's an award-winning, quirky, seafood-eating, film-watching photographing machine! Marianne is one of the first wedding photographers with a bold anti-airbrushing policy, instead she photographs natural laughs and moments to make her couples look awesome.
---
Ten21 (Shelley Garrett and Richard Torrens)

Style: Reportage
Where: Based in Belfast. Cover the whole of UK & destination weddings
Shelley and Richard clearly love their job. They take pride in "elegantly capturing the moments that leave you scrambling for your camera", so there's no need to get disposable cameras for the guests, they've definitely got it covered!
---
Steven Rooney Photography

Style: Journalistic/Reportage
Where: UK, Europe and destination
Steve loves photography – he both takes his own photographs and teaches others how to take their own. With his photography, he'll turn your cherished moments into art, for you to relive for years after. Award-winning and featured in top wedding blogs such as Bridezilla, Steve's laid-back yet professional attitude, and his flexibility with travel are all certainly sought-after, so if you want him, book in early!
---
Silver Birch Photography (Andrew Beveridge)

Style: Natural/Editorial
Where: South Wales, UK and Europe
Andrew has a natural approach to his wedding photography. He manages to capture poignant moments in weddings whilst using unusual angles, and loves to use humour in his photos. Having been described by previous clients as "natural, organic, unposed, soulful, real and timeless", Andrew's style is perfect if you don't want to worry about the photographs that you want, but will love to look back on them for years to come.
---
Martin Hill

Style: Contemporary
Where: UK, Europe and destination
Voted as one of the top 5 wedding photographers in the UK (Wedding Ideas Magazine) for 3 years running, Martin's photography has been acknowledged by both clients and professionals across the world. He gets the best out of his clients, putting them at ease to make them "feel comfortable and relaxed as if being photographed by an old friend".
---
Apresh Chavda

Style: Documentary
Where: London, UK, Europe and destination
Apresh is known for his amazing work at Asian weddings, which he has said that he loves due to the "energy, vibrancy and dazzling colour". Aside from being a "visual storyteller", his Twitter is full of amazing quotes and inspiration for any aspiring photographers. Multi award-winning, and a member of several renowned photography groups, for wedding photos that capture the colour and joie de vivre of your wedding, Apresh is definitely the way to go!

*Image used with permission.
---
Jamie Bott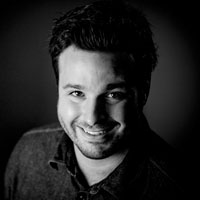 Style: Reportage
Where: North Devon, London, UK, Europe and destination
Jamie has been photographing weddings since 2012, "defining relationships" and "evoking emotion[s]", and can team up with his girlfriend, Charlotte, who is a wedding hair stylist! With awards from Fearless Awards, Wedding Photojournalist Association and ranked by Wedding Photography Select as their Number 1 Wedding Photographer in the world, you're guaranteed some tear-jerking, beautiful photographs from your wedding with Jamie Bott.
---

---
J Dhillon

Style: Contemporary
Where: London, UK, Europe and destination
Specialising in Asian Weddings, J Dhillon believes that Asian wedding photography is an art in itself. J Dhillon uses unusual backgrounds for his photography that really makes for unique perspectives to your wedding. J Dhillon works with traditions and cultures to tell your story: "each smile, each laugh, each tear and each and every moment of your special wedding day".
---
Jodie Chapman

Style: Contemporary
Where: London, UK and destination
At the age of 21, Jodie quit the day job (she'd had a few already and none of them had turned out too well) and followed her heart and her camera. Since then she has become hugely in demand and from her portfolio it's easy to see why as she shoots some of the best wedding photography London has to offer. Her modern style will perfectly capture your own special day with a photographic celebration of your wedding.
---