Every celebration should have cake otherwise you can't reaaaallly call it a celebration – and a hen party is no exception!
From elegant gateaus and cheeky creations to cute little cupcakes and bitesize biscuits, there are loads of options out there for every bridal party.
So have a little glance down our saliva-stimulating Top 20 Hen Party Cake Makers for 2020 and find your perfect hen party cake today.
A delicious hen party cake really could be the cherry on the top of the, well… hen party cake!
Baby Cakes – Bath
We're kicking off our hen party cake list with cookies not cake because we're renegades who don't play by the rules. Not too sickly, not too filling – they're the perfect accompaniment to a fizzing glass of champagne as you toast the bride-to-be in style! "Baby Cakes, you just don't know, know…" how much we love your hen party cookies!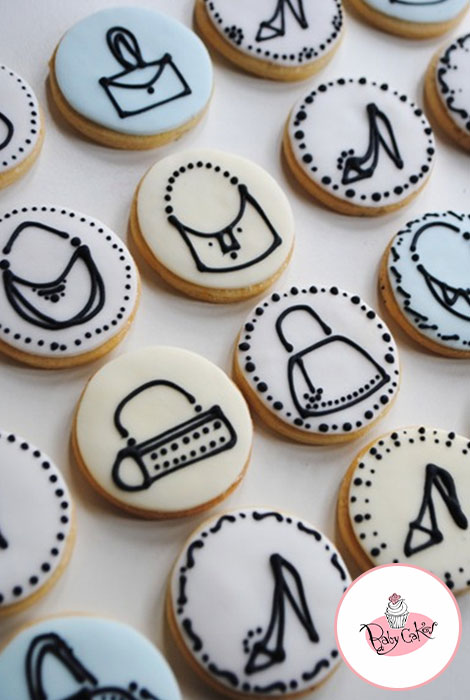 ---
Anita's Wicked Cakes – Liverpool
Cheeky, raunchy, a little bit naughty, Anita's Wicked Cakes are just as the name suggests and are a hilarious addition to any hen party. From L plates to unmentionables, you'll find a devilish range of delicious cakes to bring some colour into the bride's cheeks and get the party in full swing. Check out their website and their hysterical creations.
Website | Facebook | Instagram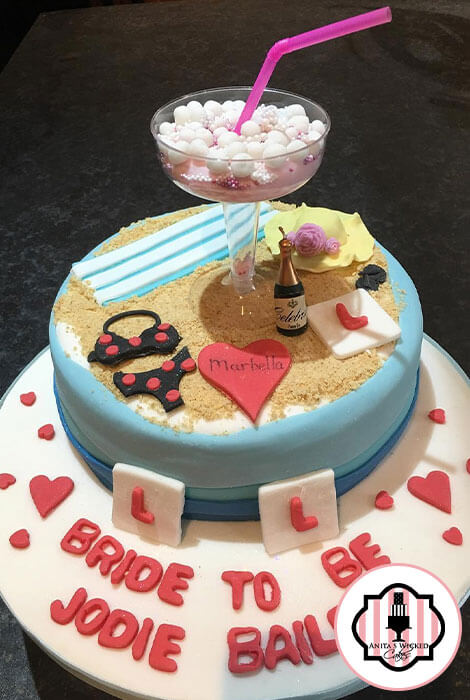 ---
The Lily Pink Bakery – Belfast
Delightful, dainty and downright delicious, cupcakes are a fabulous hen party addition and the ones on offer at The Lily Pink Bakery have well and truly raised the cupcake bar to new tasty heights. Their menu is mahoosive and contains practically every flavour you could think of – from Lemon Zing and Blueberry Cheesecake to Snickerdoodle Cinnamon, Cookie Butter Speculoos and even Jack Daniel's Dark Chocolate!
Website | Facebook | Instagram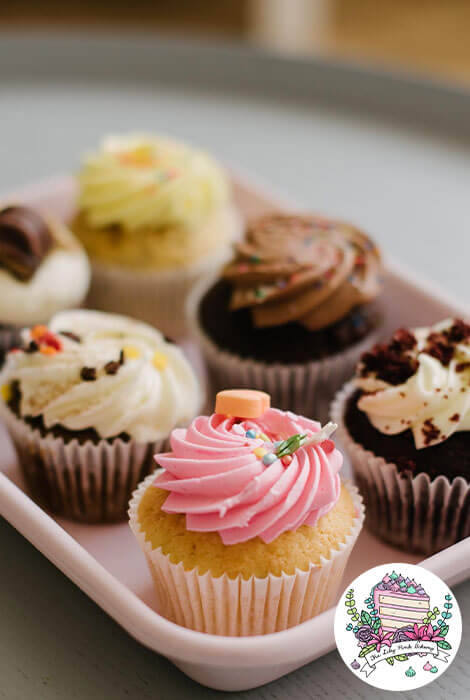 ---
Chitty's Cakes – Birmingham
Whether you're looking for classy cupcakes for that stylish party or steamy ones for that raunchy celebration, Chitty's Cakes will rustle you up a batch that are perfect for any hen weekend. But why restrict yourselves to cupcakes? They also specialise in iced biscuits, macarons and even pizza cake! "Chitty Chitty Cakes Cakes, we love you!"
Website | Facebook | Instagram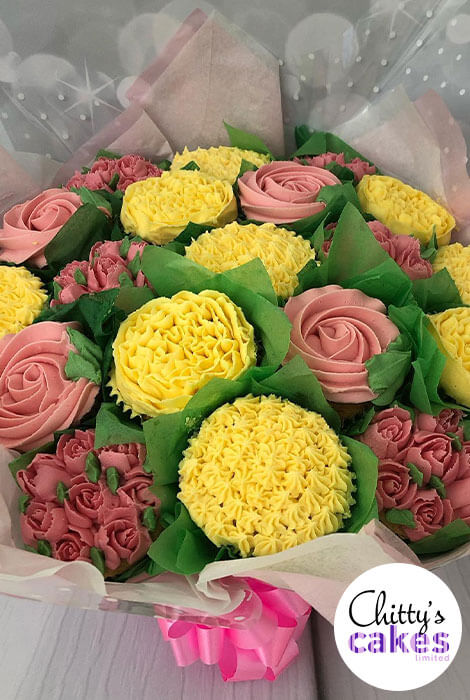 ---
Kiss Me Cupcakes – Birmingham
We certainly could kiss Kiss Me Cupcakes for blessing the world with their fabulous creations. Specialising in bespoke cakes, their delicate and stylish approach is second to none and they're your go-to cake experts if you're looking for something to wow! Check out their Insta Feed which showcases their incredible talents in all its glory.
Website | Facebook | Instagram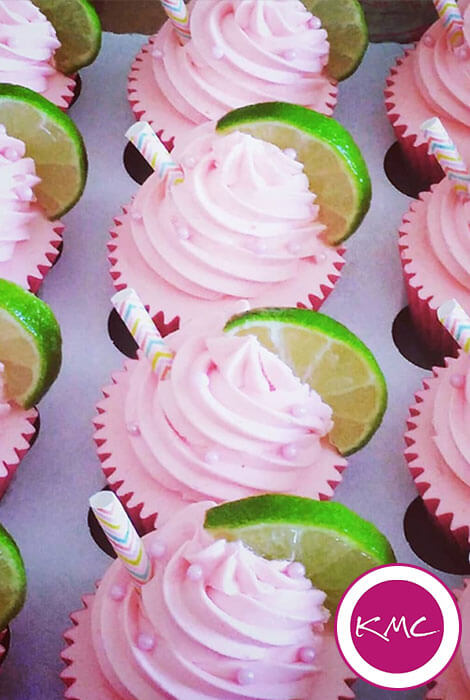 ---
Coast Cakes – Bournemouth
OK, cupcakes are great, but sometimes you need a full-sized chocolate-covered gateau to really hit the spot! Not only is Coast Cakes' hen party cake stunningly crafted, but it's also big enough so you can all have a 'proper slice'! You could even get some of their hen party cookies to include in a little hen goodie bag for everyone to take away and enjoy.
Website | Facebook | Instagram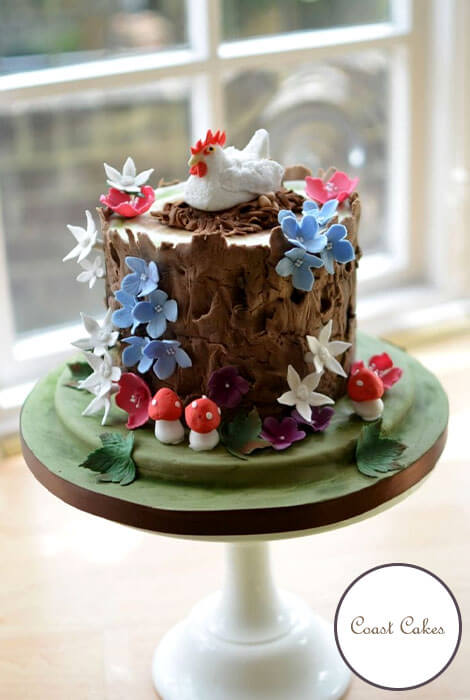 ---
The Vanilla Pod Bakery
One of Cheltenham's finest wedding bakeries, specialising in luxurious cake design, have ventured into the glorious world of celebration cakes and beautiful bespoke cupcakes which are perfect for a classy bride-to-be! From personalised selection boxes to celebration towers, ice cream styles and more, we are truly in awe at their cake crafting abilities.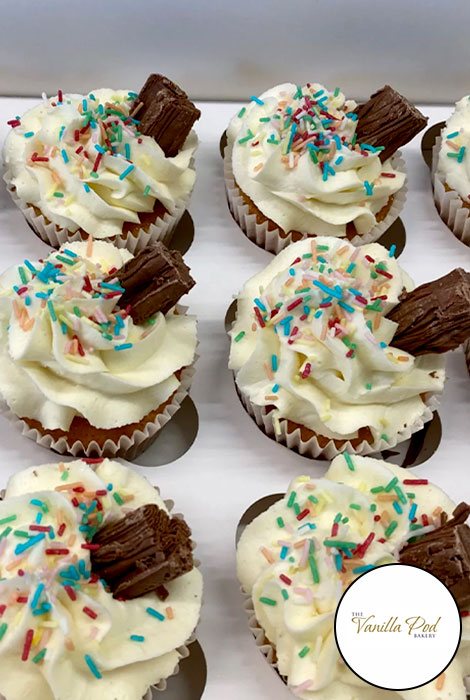 ---
Angel Food Bakery – Brighton
Some cakes make you smile, some cakes make you drool, whilst some very special cakes render you speechless, and the amazing cake creators behind the brilliant Angel Food Bakery undoubtedly fall into the latter. Cupcakes, personalised cakes, even incredible vegan cakes, there's nothing these cake angels cannot do!
Website | Facebook | Instagram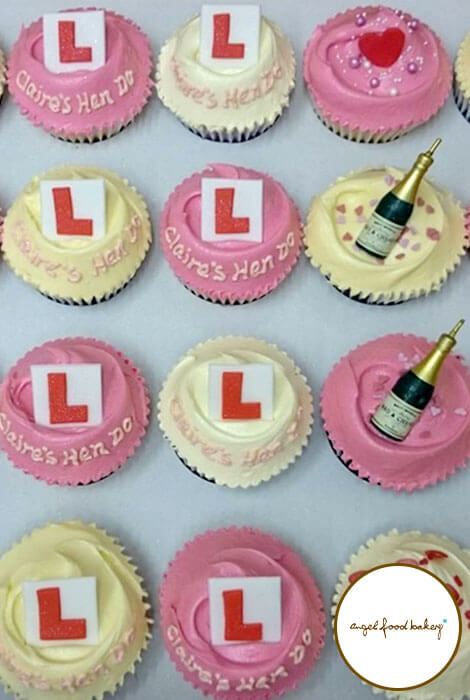 ---
The Duke of Cakes – Bristol & Bath
Bespoke cakes are the name of the game and the Duke of Cakes will rustle you up a special treat specifically tailored to the special bride! Get quirky, get creative – the fab team will work with you to create something fabulously unique, whether it's the bride's favourite pastime, a specific theme or something a little cheekier!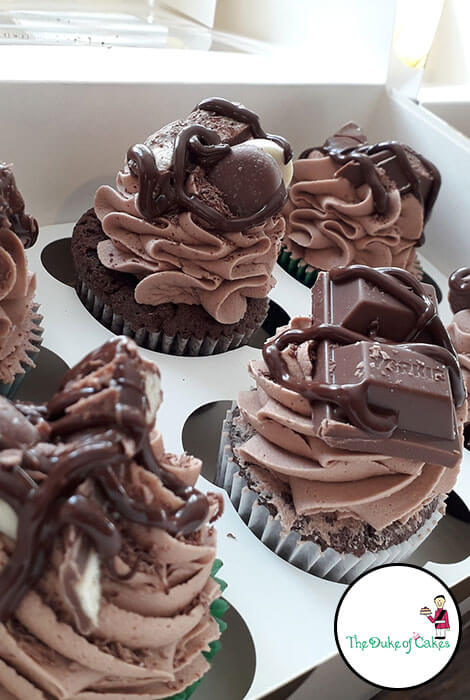 ---
Two Little Cats Bakery – Cambridge
Baked to paw-fection! The multi-award-winning baking extraordinaire Jenni Moore has brought a new level of flair and invention to the cake making game and she is setting the standards everyone should be striving for. If you're partying in Cambridge for the bride's big celebration, be sure to seek out the services of Two Little Cats.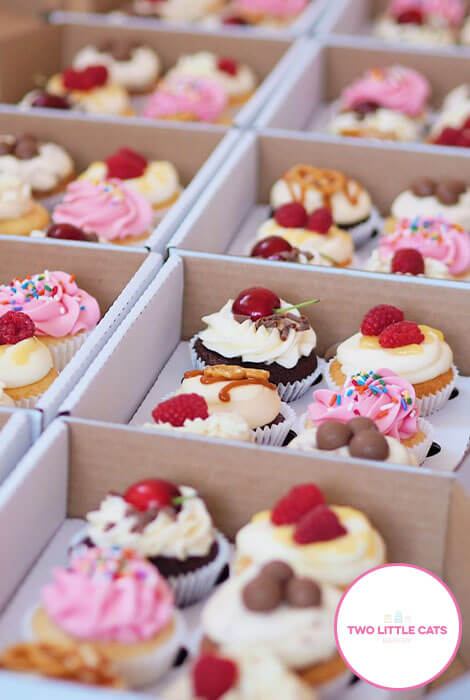 ---
Cup & Cake – Cardiff
Cup & Cake in Cardiff are on a mission to bring a little bit of sugary light into everybody's lives one cupcake at a time and are the place to head if you're celebrating in the Welsh capital. From glitzy chocolate bling cakes to off-the-wall Banksy-inspired designs, these guys are a tiny bit different and a whole lot special.
Website | Facebook | Instagram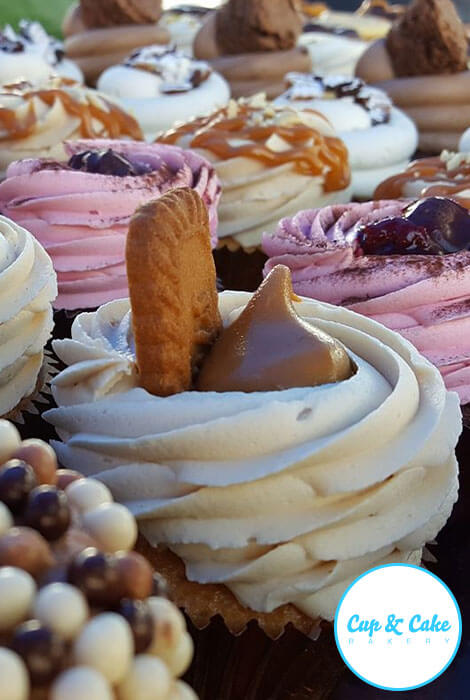 ---
Cuckoo's Bakery – Edinburgh
Delectable brownies, carefully crafted cupcakes, glorious gateaus, whatever way you want to surprise the bride and her fellow hens with, Cuckoo's Bakery will sort you out. They even do their own bespoke hen party boxes available in sets of six, featuring three white chocolate and raspberry, and three chocolate and vanilla creations.
Website | Facebook | Instagram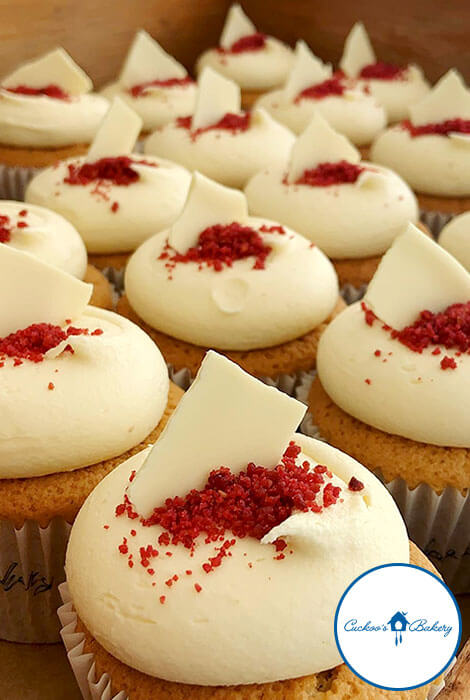 ---
Liggy's Cake Co. – Edinburgh
Liggy's cakes are the perfect addition to any treats table on your weekend away. Not only do they look fabulous, but it's also where all the hens will flock first! Everyone knows calories don't count on a hen weekend, so it would be a wasted opportunity not to order a batch of these marvellous bakes.
Website | Facebook | Instagram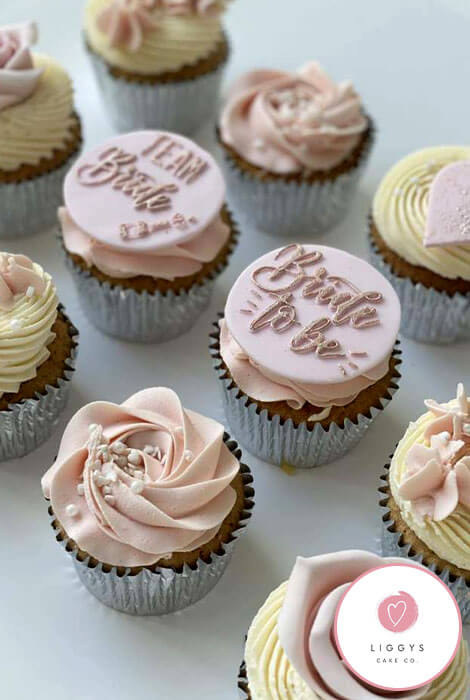 ---
Sparkle Cupcakes – Leeds
With four sizes of cupcake to pick from – from mini to Giant XXL – you can get the one that's perfect for your hen party. Whether you want a quick bite or you want an induced cake coma, Sparkle Cupcakes cater for all wants and desires. Add a dash of sparkle to your weekend and surprise the bride-to-be with a delicious cakey treat.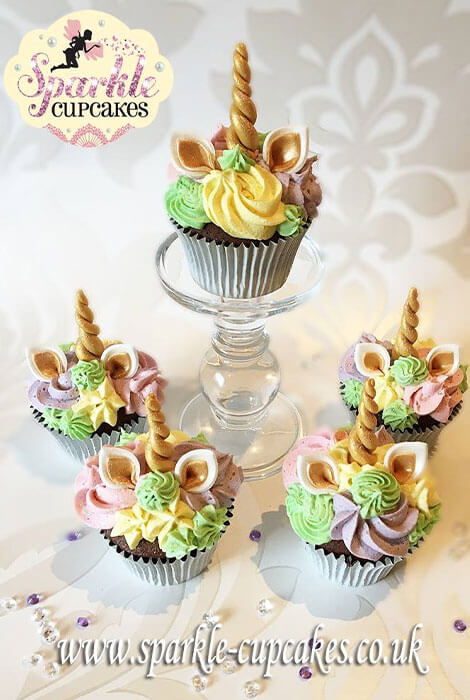 ---
Lady Berry Cupcakes & Decorating Classes – London
The wonderful Farley, the cake creator behind the brilliant Lady Berry Cupcakes, is a supreme talent in the baking world and her freshly made hen party cupcakes are a brilliant add-on to any hen party. From cheerfully cheeky to certifiably classy, you can choose the style that befits your weekend. Lady Berry, where have you been all our lives?!
Website | Facebook | Instagram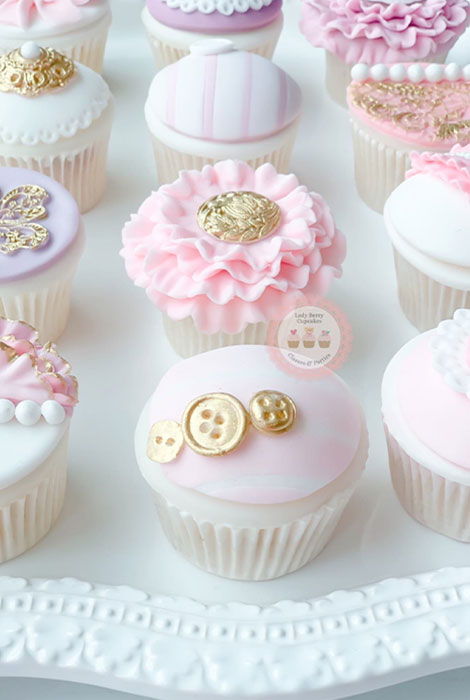 ---
Lola's Cupcakes – London
Get the party started in true hen do style with some delicious mocktail cupcakes to accompany your actual fruity cocktails for the ultimate flavour combination. With three sensational flavours to choose from (Mojito, Pina Colada and Strawberry Daiquiri), you can choose the bride's favourite or get a mix for everyone to try!
Website | Facebook | Instagram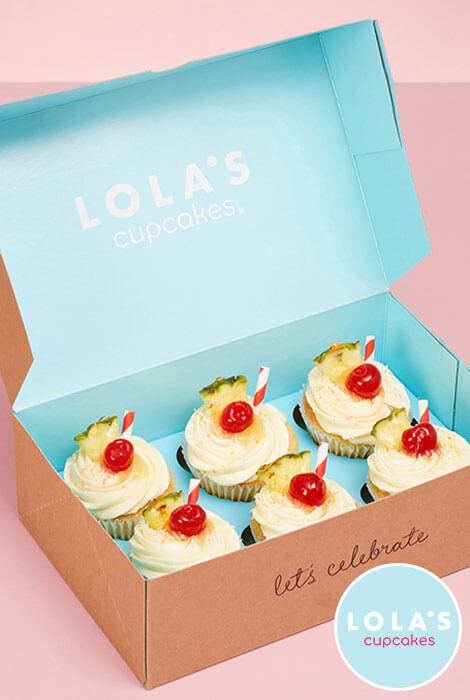 ---
Slattery Patissier & Chocolatier – Manchester
Slattery can do the classy hen party cake, Slattery can do the cute hen party cake, and Slattery can definitely do the naughty hen party cake! Whichever you end up going for, you have to admire the creativity, artwork and the detail in each. A delicious (and possibly hilarious) addition to your Manchester hen weekend!
Website | Facebook | Instagram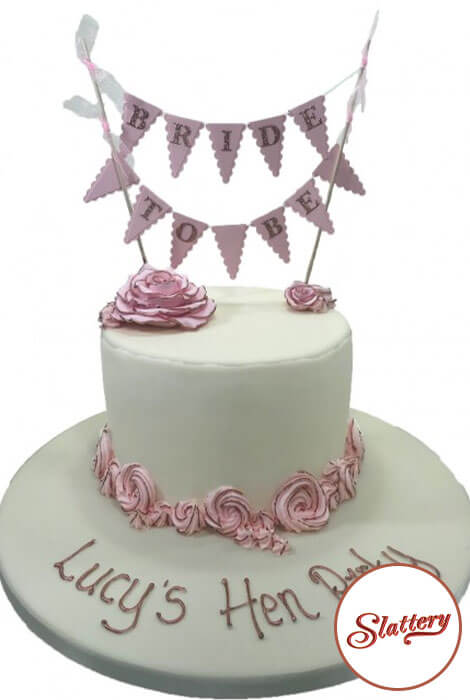 ---
Baked. Cupcakery – Newcastle
We think we can all agree that cupcakes are amazing! How could you possibly improve on perfection? The answer… supersize them! Yes, Cuckoo's Bakery in Newcastle is the home of the giant cupcake which is just as wondrous as it sounds. These bad boys are made up of a fluffy sponge on the bottom and then a mouth-watering mountain of butter icing on the top! Baked. to perfection!
Website | Facebook | Instagram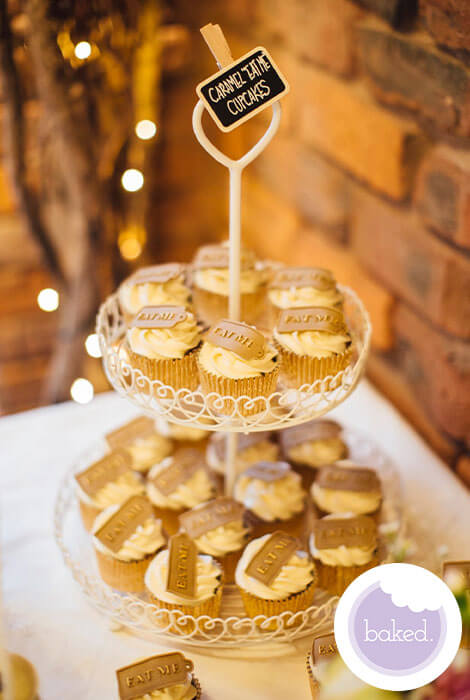 ---
bakerdays – Nottingham
Got an embarrassing photo of the bride-to-be? Want to showcase it in all its glory? Well, there's no better way of showing the world than having it emblazoned on top of a delicious cake for all to see! And the more embarrassing the better because she'll then encourage everyone to eat the evidence! Win after win after win!
Website | Facebook | Instagram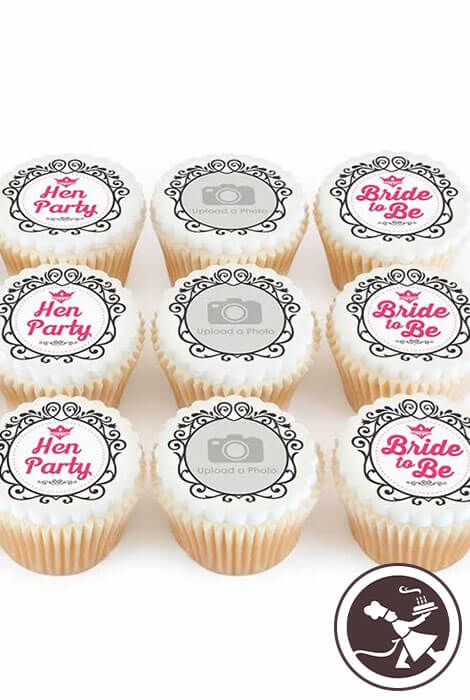 ---
Truly Cornish – Porthleven
Jammy dodger topped cupcakes! Oh, you want to know more? We assumed you'd be sold on that alone (we certainly were!). The incredibly creative team at Truly Cornish certainly have the style, as one look at their Insta Feed will confirm, but they also have the substance to match as their glowing reviews will confirm. Truly Cornish, truly talented!
Website | Facebook | Instagram