Sun, sea, cervezas and sex…y people! Who doesn't love a boat party? We've searched all of Europe and selected our finest boat parties to get you in the mood for summer and gain some hen weekend inspiration!
Barcelona BBQ Booze Cruise
Measuring 18m by 9m with its own fully stocked bar this sailing Catamaran will give you stunning views of the Barecelona coast during a 3 hour cruise. Every party goer receives 5 free drinks to get them in the party mood and extra drinks can be bought for just €1. A BBQ will be served on deck so you can either eat drink and be merry, sit back and soak up the sun while relaxing in the huge nets or go swimming or snorkeling (all equipment provided) in the crystal blue Mediterranean waters. Read more…
Benidorm Booze Cruise
Join the crew for 2 and a half hours of sun and fun on board a fantastic catamaran with drinks provided throughout your voyage. Party reps will help get the party started with tunes and a few cruise games. You can also soak up the pre-party atmosphere at a designated bar prior to boarding then get ready to hit the high seas! Read more…
Ibiza Boat Party and Superclub
Sailing for Formentera this 25 metre catamaran comes with a fully stocked bar with a free supply of wine, sangria, vodka, rum, whisky and beer. Once at Formentera you'll get a tasty meal served to you with stunning views to enjoy and for adventure seeking girls there are a number of watersports including jet-skis. But it's once the sun starts to set that the serious partying starts as you'll head to one of Ibiza's key superclubs where you'll have guestlist entry and hear top tunes from world class DJ's. Read more…
Valencia Booze Cruise
This is a complete party at sea! Setting sail from the America's Cup Port in the heart of Valencia this 3 hour party cruise comes with drinks, dinner, DJ's and a superb atmosphere to dive right into. You and the girls will be greeted by a welcoming glass of champagne and as you set sail the DJ will get the party underway. Not only will you get stunning views of the Spanish coast and top tunes but you'll enjoy a buffet dinner complete with a unlimited supply of wine, beer and soft drinks, each guest also receives two additional drinks from the onboard bar. Back on dry land you'll the party steps up another level with free entry into one of Valenicia most celebrated clubs, Las Animas. Read more…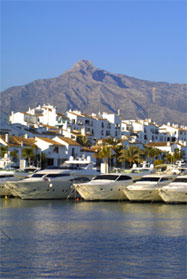 Magaluf Booze Cruise
Three hours of non-stop partying onboard a real sailing catamaran. The crew will welcome you aboard and make sure you have a drink in your hand with free beer throughout your cruise. Your afternoon will begin at the pre-cruise bar, then once you set sail the crew will lead the party with music, cruise games and go overboard with a chance to dive in a swim in the clear blue Mediterranean Sea. Read more…
While we can't guarantee you'll meet your own Captain Jack Sparrow (even as a Johnny Depp is still a dreamboat himself!) a booze cruise is a fantastic way to party for the bride-to-be and all her hens, as well as the fine food and a few glasses of something suitably chilled it also gives you a fantastic view of your destination and memories you'll be talking about for years.
If you'd like to see more about booking a booze cruise for your hen weekend, see more about it here!