Lisbon is elite.
It's lively, laid-back, luxurious, and the stunning Portuguese capital is one of those places that will surprise you in many ways.
It's a vibrant city that is a mix of traditional and modern, with a relaxed vibe that makes you feel at home.
I recently went on a weekend trip to Lisbon and this is my on-the-ground guide to the top things to check out while you're there.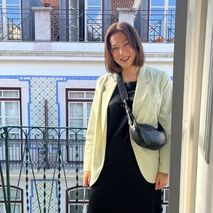 Hey, I'm Molly O'Keeffe! GoHen's Content and Social Media Exec!
Follow us on socials…
Instagram | Tik Tok | Facebook
Top Five Must-Visit Places In Lisbon
Pastel de Nata
If there's one thing you need to try in Lisbon, it's a Pastel de Nata.
This traditional Portuguese pastry is a must-try, and Manteigaria is THE go-to place to indulge.
There are a few Manteigaria locations across the city – here you can watch them make these delicious custard tarts fresh in front of your eyes.
Trust me, they're worth the hype.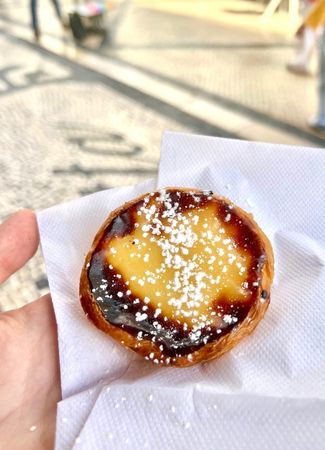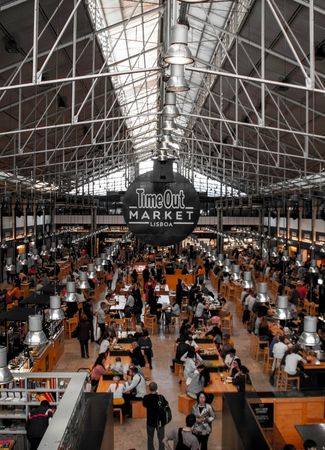 Timeout Market
Timeout Market is a food hall filled with bites from across the globe, and it's ideal if you're travelling with a group who all fancy eating something different.
You can try traditional Portuguese dishes, international cuisine, and everything in between.
If you're a foodie, this place is a must-visit.
Top Tip: Make sure you try a Bifana, which is a traditional pork sandwich.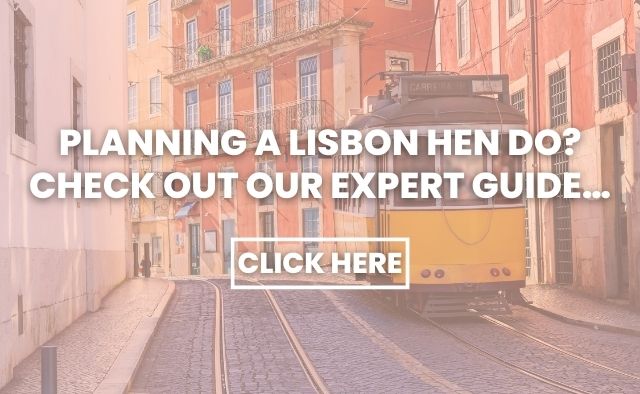 Ginjinha
If you're looking for an authentic local thing to do, go to Ginjinha Sem Rival.
It's a small, hidden shop where you can have a shot of traditional cherry liquor.
A great pick-me-up during all that sightseeing!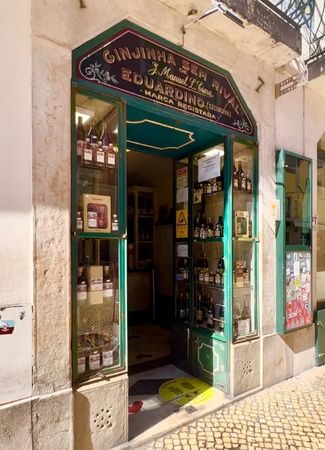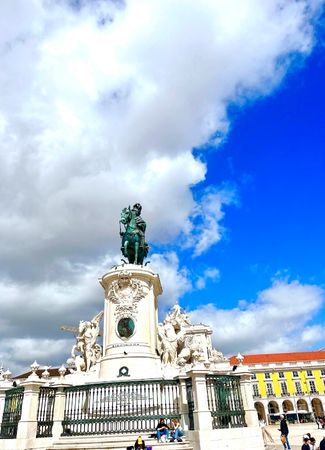 Main Squares in the Centre
There are two main squares in the centre of Lisbon that are worth a visit: Praça Luís de Camões and Praça do Comércio.
They are both beautiful and offer great photo opportunities.
Here, you'll find plenty of shops, restaurants, and cafés to lose yourself.
Pink Street
Pink Street is a vibrant, picturesque and VERY pink street located near Cais do Sodre in central Lisbon.
It's the perfect place to go in the evening to explore the local nightlife and grab some snaps.
The Pink Street will definitely add some extra colour to your Instagram feed!!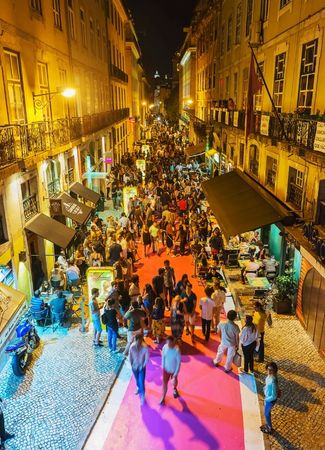 Top Viewing Points in Lisbon
Lisbon is known for its beautiful views, and there are several viewing points around the city that are worth visiting.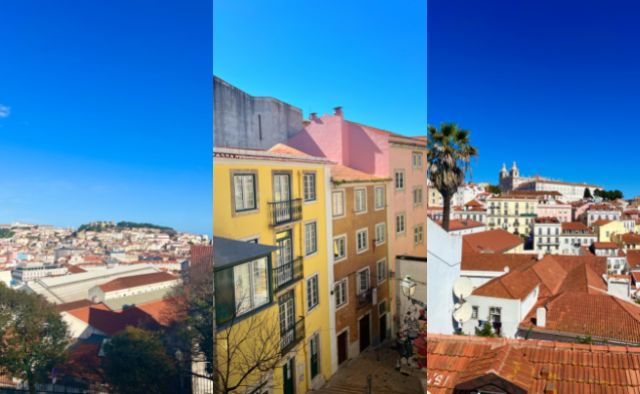 Miradouro de São Pedro de Alcântara
Located in Bairro Alto, this viewing point offers an excellent snapshot of the city's gorgeous rooftops.
It's a stunning spot to take in the beautiful architecture of Lisbon.
Santa Justa Lift
This quirky viewing lift is highly recommended (by me).
You can take the lift to the very top for a beautiful view of the city from above.
It's free to walk up, although it can get busy, so it's best to go early to avoid queues.
Alfama District
The Alfama district is one of the oldest and most traditional areas in Lisbon.
It's a beautiful place filled with narrow streets and stunning views.
Head to Miradouro de Santa Luzia for an unforgettable shot of the city.
(Also, don't forget to stop for a sangria along the way – all that sightseeing is thirsty work)!
And, if you have time, visit St George's Castle to get panoramic views of the city during sunset.
Getting To Lisbon
Getting to and from Lisbon's airport is relatively easy!
It's about a 20-minute taxi ride to the centre, which costs around 20 euros.
However, if you're looking for a cheaper alternative, you can take a 40-minute tram, which is worth doing if you'd like to get a glimpse of what you can expect during your stay in Lisbon.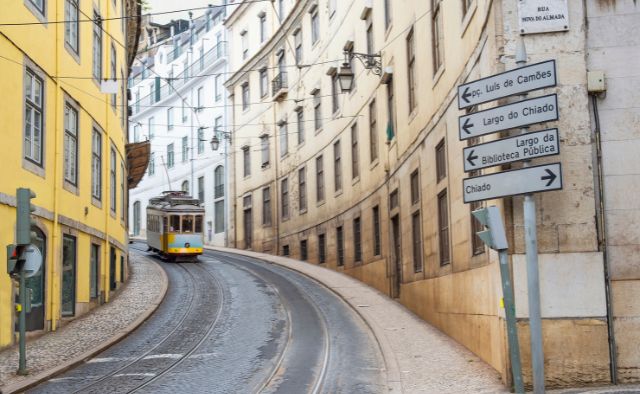 Planning a Pre-Wedding Celebration in Lisbon?
Don't stress planning it solo.
Enlist the help of GoHen – the UK's leading hen planners – who have been organising hen celebrations since way back in 2002.
From stress-free individual payments to expert advice, we take all the faff and hassle out of arranging the bride's big weekend abroad.
Send us a free, no-obligation Lisbon hen enquiry today, and we'll get to work building a weekend suited to you.