Exclusive GoHen Interview
Thinking about using a wedding planner for your big day?
Want to know a bit more about the whos, whats, whens, wheres, whys and hows?
Well, here at GoHen, we wanted to dive in and find out what a wedding planner really does and learn how they can ensure your day is the fairytale you've always dreamed of.
So we went and spoke to our friend, Valentina Ring, the brains behind the brilliant The Stars Inside wedding planning service, who lifts the veil on why using a wedding planner can elevate your wedding to new levels of spectacular and even help you save money.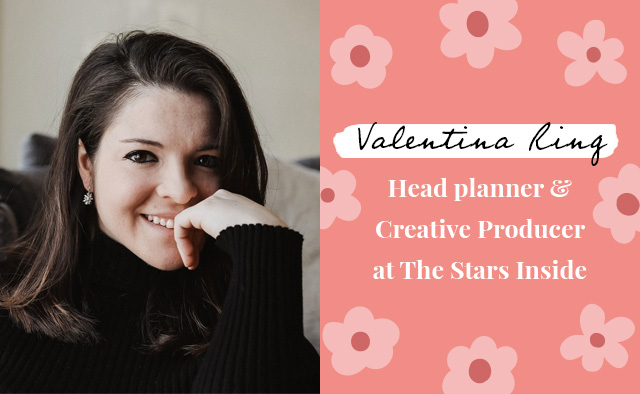 'Hopeless romantic, living for those moments that make you want to hug a little harder, that make your heart beat a little faster, and that make you watch the stars a little longer.'
The Stars Inside | Facebook | Instagram | Pinterest
Hey Valentina! First off, can you tell the GoHen audience a little bit about yourself and The Stars Inside?
Hey! My name is Valentina, and here at The Stars Inside I offer bespoke, comprehensive wedding design services – including full wedding planning, styling support, and elopement planning.
I'm based just outside London, but I actually plan weddings all over the world; in fact, most of the couples I work with live internationally and are looking to celebrate with a destination wedding either here in the UK, in Europe, or somewhere more exotic (my furthest wedding at the moment is Namibia!).
I only take on a limited number of weddings each year, to ensure that I'm as physically, mentally, and creatively charged for my couples as I can be – and have the time to work closely with them all the way through the journey.
My speciality is creating magical atmospheres for intimate celebrations – which I love! On average, my weddings do have small guestlists (or none, in the case of elopements!), but I would say it's not really about the number itself. For me, it's about connecting with couples who want to create welcoming, elevated, heartfelt experiences where they can spend quality time with their loved ones. It's about caring about every detail, and creating opportunities for real connections and joyful togetherness – whether it's 2 people or 200.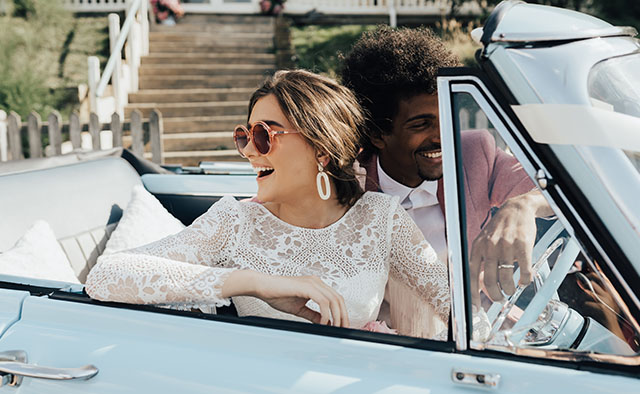 And just how did you become a wedding planner?
My journey into weddings has had a lot of plot twists along the way, actually – including being an astrophysicist, circus performer, and investment banker – but, honestly, I feel like I've finally found my calling.
I have a fellow wedding planner colleague to thank for finding this path actually – we worked with her for our own wedding, and she was our ROCK during some fairly difficult times. It was thanks to becoming her friend and intern that I realised that this was the path for me.
I trained with the UK Alliance of Wedding Planners, and then dove into this business and industry with both feet when I launched in September 2017 – and haven't ever looked back!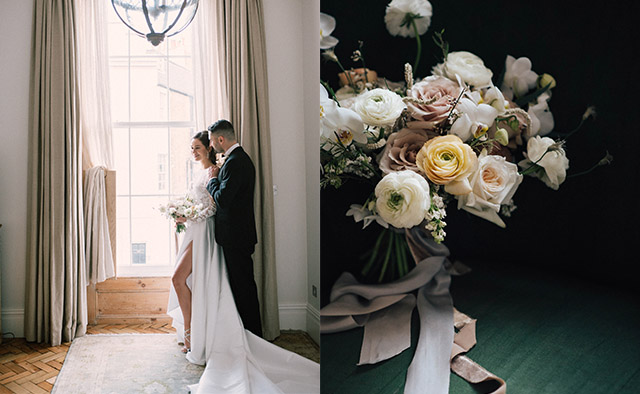 So, what exactly does a wedding planner do?
A wedding planner is a partner: someone who supports couples in every logistical and creative aspect of their wedding, whether that's finding the perfect venue, matching you with your dream team of suppliers, or designing and curating every aesthetic detail.
Wedding planning can be different things to different people, but first and foremost it is an investment in YOU – the value of your time, your peace of mind, and your story.
Working with a wedding planner, to me, means being in it together, from day one to the day of the wedding. It means having someone to bounce ideas off whenever you need – someone to give you straight-talking, unbiased, experience-based advice from the heart. You'll know that everything will get done at the most natural pace: nothing will be forgotten or slip through the cracks because I'll keep my finger on the pulse of each to-do.
We'll refine both the creative and the practical side until every supplier, every detail, and every decision reflects the story YOU want to tell. A wedding planner also manages budgets, contracts, timelines, emails, accessibility, schedules, floorplans, and all the other practical elements that will ensure the day flows seamlessly.
A good planner will help you be as efficient and intentional with the time you spend on wedmin as possible, giving you the space and time to have fun, feel inspired, and look forward to your wedding.
On the wedding day itself, no task is too big or too small – a wedding planner will be on hand to problem solve, keep the schedule ticking, style each space beautifully, look after guests and suppliers, oversee every transition, and generally make sure that the day does justice to your vision and your hard work.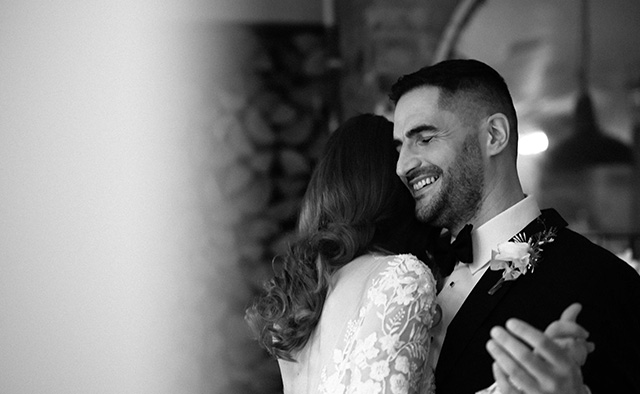 So why is it a good idea to use a wedding planner?
There is a common misconception that wedding planners are only for big-budget weddings or very complex or high profile weddings. The truth is that ANY couple who wants to invest in their time or their peace of mind can benefit from partnering with the right planner. Regardless of size and budget, any wedding is a big project – and having an expert by your side means being able to plan with more intention.
A planner will keep the planning timeline ticking at its natural pace, recommend trusted vendors, inspire you with new ideas, help you save time and money, guide you with the admin and logistics, manage your budget and help you understand what you are investing in, and generally be there for you for any advice or support you need.
It can be overwhelming to think about planning a wedding as one huge to-do list – but, in fact, the process of wedding planning is all about breaking it down into smaller steps, and taking it one day at a time.
There is a very natural order in which suppliers can be booked, so I help my couples build their team, one vendor at a time.
There are portions of wedding planning that are more about admin and logistics, and parts that are more about aesthetics and details, and my goal is to help couples with all of this – and hopefully enjoy every step of the way! I want my couples to have time for the elements of planning their wedding that they love, and the peace of mind of knowing that the parts they don't enjoy, or that worry them, are in safe, caring, expert hands.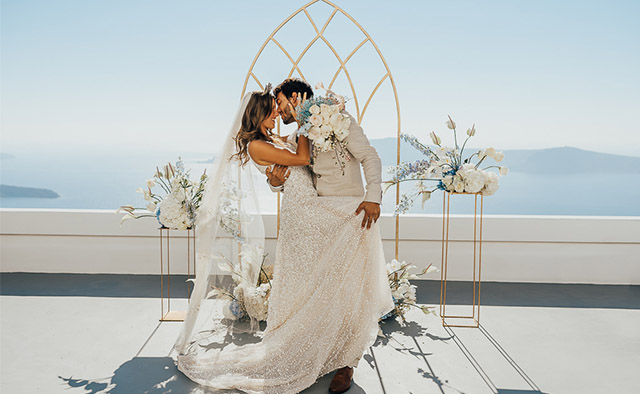 What should people look for when choosing their wedding planner?
I'd say the most important thing is an affinity of personality – which is why I talk so openly about my values and processes on my website and social media.
I believe a couple's relationship with their planner should be one of complete openness and total trust, so I encourage my couples to ask whatever questions they wish to be able to feel that way.
Some couples ask about the details of the planning process, some ask about my previous experiences with similar weddings, some ask about how I help them find the best suppliers, some ask how I can help them as their stylist, some ask for advice on current issues or dilemmas they're facing to hear my opinion, and some just ask personal questions – which is fine, too! No question is too big or too small.
Ideally, you should try to come out of that first consultation with a strong feeling of whether you've "clicked" with that planner; you'll be chatting almost every day so make sure it's someone you enjoy speaking to!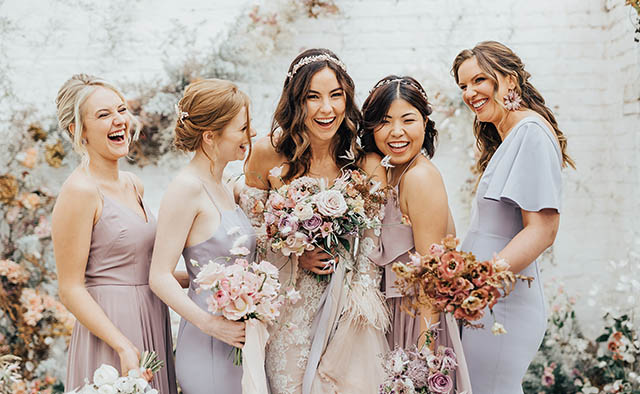 Is it cost-effective to use a wedding planner?
I would say that hiring a wedding planner is an investment – and, of course, it's not one that makes sense for everyone, and for all couples' budgets.
If you feel you would like to work with a wedding planner, take the time to arrange meetings and video calls with multiple people before you choose who to book – as you will see that their services, their experience, and their location will all affect what fees they charge.
A full plan can involve on average 250 – 400 planning hours behind the scenes, more for multiple-day destination weddings, and most planners give their couples unlimited access to their time and support – which means they need to charge accordingly.
It's also important to keep in mind that a wedding planner will, without a doubt, save you a lot of time and also help you use your budget more effectively and intentionally.
There are situations where working with a planner can save you money, by leveraging existing supplier relationships for example, or through creative solutions that you may not have otherwise thought of.
A planner will have a lot of experience with the value and cost of each wedding element and service, which means they will be able to help you find those fairly-priced, trusted vendors best aligned with you – so that you can bring your vision to life while respecting your budget.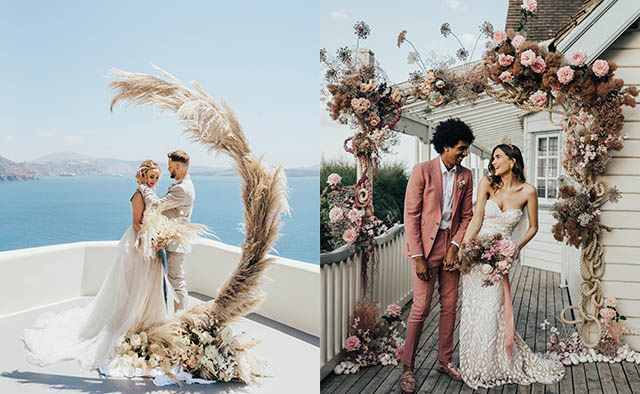 How far in advance should you hire a wedding planner?
I would say: as soon as you're ready!
Most planners offer both full planning services and partial planning (for example, if you've already found your venue and some suppliers) – which means they can join you at whatever stage you are on the journey.
Having said that, planners will be able to support their couples even better when they are involved from the very beginning. This allows them to get to know you and your priorities better, help you assemble a trusted team of suppliers and venues, prevent and prepare better for any issues, and also ensure the style of every element and supplier is aligned and in harmony.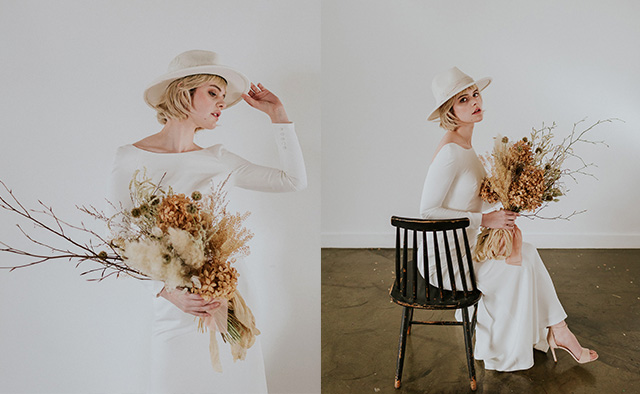 Would you recommend using a wedding planner for a destination wedding?
Absolutely, working with a wedding planner for a destination wedding can be of great value!
Working with a planner that knows the area, or that is experienced with supporting couples internationally, will give you the peace of mind of knowing that every supplier will be managed and briefed and that everything will come together seamlessly and beautifully on the day.
They can help you uncover the best locations, the most talented vendors, while also helping you to navigate all those extra logistics and challenges that planning at a distance can bring.
Many planners (like me!) specialise in working in new venues all over the world, sometimes sight-unseen, and will know exactly what problems to anticipate, how to make the most of your team and venue, and what questions to ask.
I know it can seem daunting to plan a celebration in a country that isn't your own, but I promise that it's definitely possible and 100% worth it!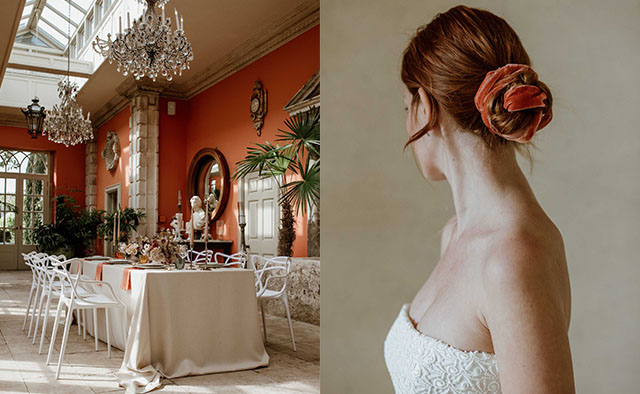 What's the coolest wedding idea you've seen?
Oh, what a great question! I absolutely love when couples introduce really personal elements into their wedding, and, in particular, meaningful ways of interacting with their guests.
Whether that's having a fun little round of shots after the ceremony, creating bespoke favours out of family heirlooms, or having immersive drink and food stations (the DIY Mojito classes we had one time was a huge success!).
I'm a huge fan of elevating the guest experience through all five senses, so I've also really loved creating light installations, floral sculptures, and personalised menus that tell the couples' stories. Here are some of my favourite ideas for making large venues feel more intimate and for hosting an experiential wedding.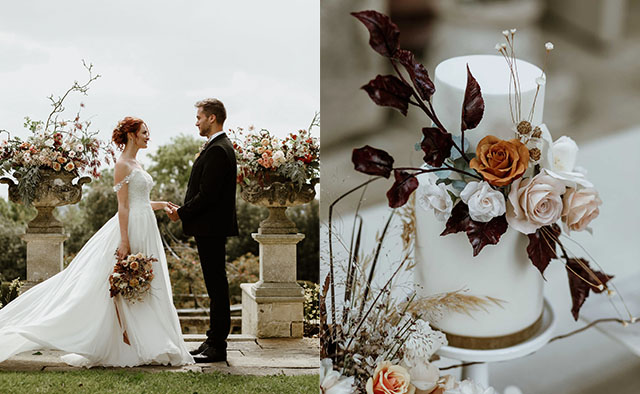 What's a wedding trend you love to see the back of?
Generally speaking, I don't like labelling wedding trends as "in" or "out" because, for me, it's all about creating a design that is right for the couple, whatever their style.
I encourage my couples to take breaks from Pinterest and consider what truly reflects their passions, their personal style, their histories, and their quirks!
Having said that, there is one thing I would love to see fade into the albums of joyful weddings past: chairs with covers and sashes!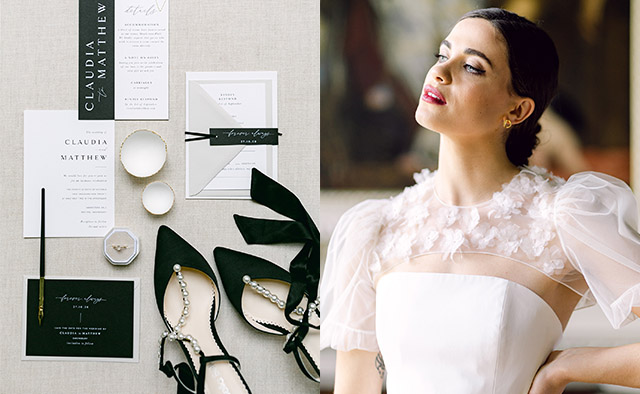 Any final pearls of wisdom?
Honestly, the single most important piece of advice I can give is to take your time and be purposeful when it comes to choosing what to invest in for your wedding. Those lifelong memories will be most meaningful and full of joy, for both you and your guests, if you embrace telling YOUR story in whichever way is right for you.
Try to gently let go of any preconceptions, expectations, or pressure you're feeling, and be really honest with yourself and with each other about what matters the most to you. Being clear on these priorities will make budgeting, communicating, and making decisions easier and more fun, and will also allow you to be more present on the day itself.
I would also say: be safe, and trust professionals.
For most other things in life, we don't hesitate to look for experienced advice or help – so try to treat your wedding in the same way. There are wedding professionals of every type, every budget, and every style, so find your people and invest in the things that matter.
And one final thing: it's very unlikely that you will need it – but, absolutely, get wedding insurance.
It's a one-off expense that is lower than you think, and much lower than the risk you're taking by not having it. My husband and I found ourselves confronted with the heart-wrenching (and highly improbable) scenario that our chosen wedding venue went bankrupt 9 months after we booked it, when most of everything else was already paid for and in place.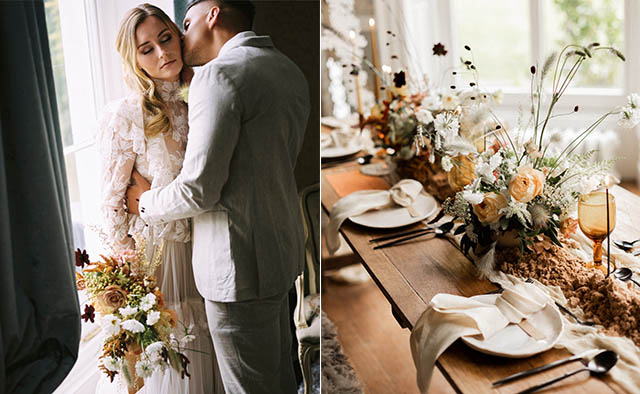 Could you afford to pay for a second wedding if you'd already paid for 75 per cent of your first?
The answer for us was no – and had we not had wedding insurance, we would have had to make the awful decision of cancelling the wedding and putting it off until who knows when. Organising a wedding is one of the best feelings ever, but it is expensive – no matter what your budget is, it's a lot to lose.
OK, and finally: communicate gently all the time.
Try to make sure that you run decisions by each other as transparently, honestly, and open-mindedly as you possibly can. If you find yourselves disagreeing, be gentler than you think you need to be when dismissing your partner's opinion – it might be something more important to him/her than you realised.
Emotions tend to run a little higher than normal when talking about weddings, and sometimes you find yourself having a much stronger opinion about something than you thought you did ("I'd rather not get married at all than have chair covers at my wedding…" – guilty…). So just talk. You're REALLY good at it normally, and chances are you've been acing it for years as a couple, so don't let this be any different.
If you're that kind of couple, laugh at yourselves and at how difficult or surreal some decisions are. And if you're not, don't – but either way, don't forget to tread gracefully and talk all the time.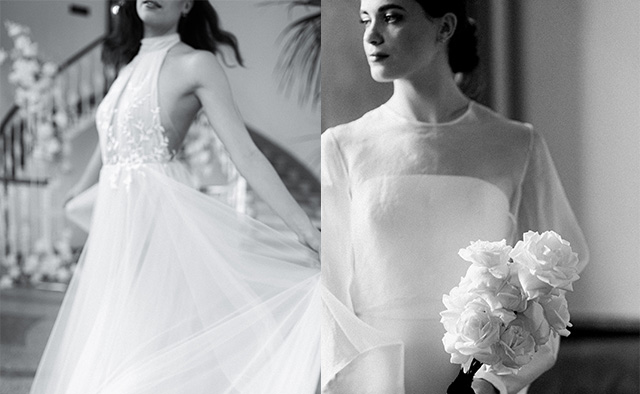 Cover image © Emily Rose Photography and Grace and Mitch Photography
---
---