Eco Wedding
Shropshire Petals
One of our favourite wedding florists flew up in our estimations when we discovered they boasted a range of planet-saving biodegradable confetti! Made from wildflower petals which provide vital habitats and helps to spread pollen, not only can you sprinkle your day with a handful of magic, you can help the ecosystem as you do so!
Website | Facebook | Instagram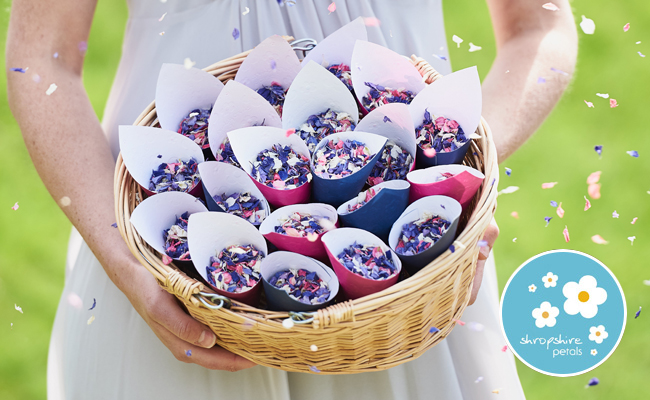 ---
Sell My Wedding
Providing a bustling hub for brides to purchase some pre-loved and upcycled wedding gear, Sell My Wedding are saving stunning wedding-related items from being discarded so needlessly on the scrap heap and giving them a new, much-deserved lease of life. With everything you can think of and more, you might just find that perfect item you've been searching long and hard for.
Website | Facebook | Instagram
---
Glory Days
'Purveyors of vintage and couture bridalwear', Glory Days are bringing back the, well… you get the idea! For those of you that love a splash of retro, you'll adore their phenomenal collection of chic wedding dresses. Not only are they insanely stunning, but all their gowns are also eco-friendly, ethically sourced and handmade in England which makes us love them even more.
Website | Facebook | Instagram