Our best friends play such a huge roll in shaping who we are. When we're young they're the people we point at and say 'She did it!', later in life we stand hand in hand and say 'We did it! They were the last person left, helping you clean up before your parents got home. Now they're the first ones to turn up, bottle of wine in hand when things go wrong. What would we do with them?
At GoHen we've been helping best friends get together for over 15 years but there's still lots we didn't know about friendships, so we figured it was time to dig the dirt on the nation's best friends.
How long have you known your best friend?
Over a decade = 68%
6 – 10 years = 13%
3 – 6 years = 12%
Less than 3 years = 7%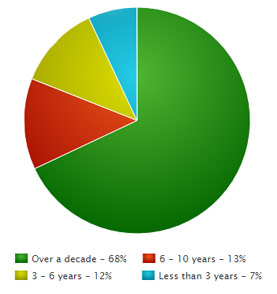 Confessions…
46% of friends have borrowed something from their best friend and never given it back.
How many times do you see each other a month?
20+ = 15%
10 – 19 = 10%
5 – 9 = 12%
1 – 4 = 47%
0 = 14%
Confessions…
21% of women have flirted with someone they knew their best friend fancied.
How many miles apart do you live?
1 – 4 = 42%
5 – 9 = 15%
10 – 19 = 12%
20 – 49 = 8%
50 – 99 = 5%
100+ = 18%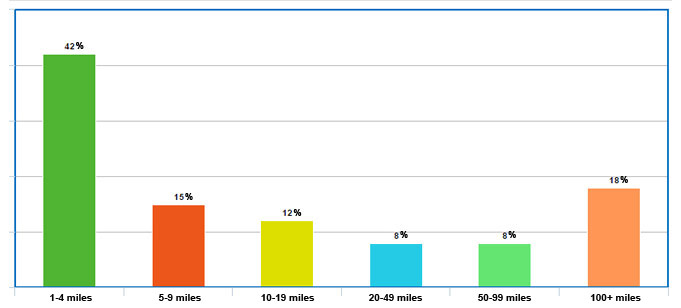 Confessions…
28% of women either have or would stand up a friend for a date with a hot guy.
How often do you talk on the phone?
Everyday = 20%
2 – 5 x a week = 28%
Once a week = 26%
Once a month = 26%
Confessions…
5% of women have been cheated on by their partner/husband/boyfriend and best friend.
Do you and your best friend have any secrets from each other?
No = 57%
Yes = 43%
From the mouths of besties…
What's the worst thing your best friend has done to you?
• "Forgot my 30th birthday. "
• "Slapped me on the face for eating her last chocolate! It really hurt too!"
• "Taken the last Rolo."
• "I snogged the lad she fancied. 27 years later and we are still best friends, I still feel bad for doing it though. She's a keeper!!"
• "Wet herself in my car."
• "Set up a new business in direct competition with me, without telling me!"
• "Put a deposit on a house I took her to see, I was thinking of buying."
• "Told a guy that I really liked him. So embarrassing at the time, but we have now been together for 6 years, so it could also be the best thing she has ever done to me!"
What's the best thing your bestie has done for you?
• "Listened to what I DON'T SAY and not judged me."
• "Cancelled her holiday when I was feeling down."
• "Flew home from Australia for my wedding."
• "Went and bought me my favourite chocolate when I was having a bad day. Such a simple thing but it meant so much to me at the time. "
• "Introduced me to my husband."
• "I'm originally from the US, and I would get homesick, so she'd make me American pancakes to cheer me up. She even got the recipe from my mum."
• "Married me".
What's worse, losing a best friend or losing a boyfriend?
90% = Best friend
10% = Boyfriend
It is one of the blessings of old friends that you can afford to be stupid with them. – Ralph Waldo Emerson
How many close friends would you say you have?
1 – 3 = 55.6%
4 – 7 = 34.6%
7 – 11 = 7.4%
12+ = 2.4%
More than your average friends…
The average best friends…
…have known each other over a decade.
…see each other 1 – 4 times a month.
…talk on the phone 2 – 5 times week.
…live within 4 miles of each other.
…don't have any secrets from each other.
Stats;
The survey was compiled from results of over 1,000 women.
All participants were UK residents.
Results were correct at time of publication.