Manchester's thriving nightlife scene has no shortage of cracking bars to pick from.
If anything, there are probably TOO many options.
So, we're here to narrow things down.
We've gone and searched the city for the best bars for a hen do in Manchester, so you know where the party's at on the bride's big weekend away.
It was thirsty work, but someone had to do it…
Alcotraz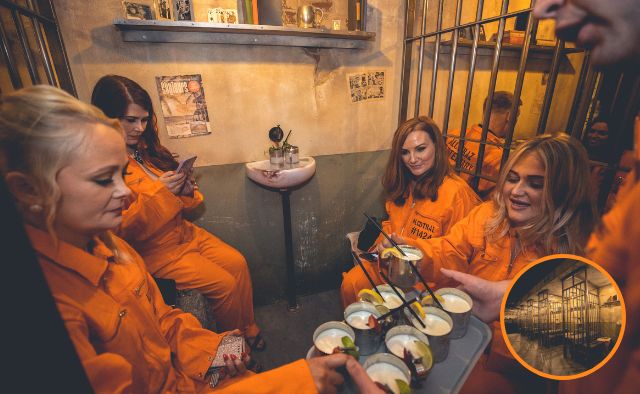 Alcotraz Prison promises to be one of Manchester's most unique cocktail bars. Once convicted for your crimes (against fashion?), you'll be put behind bars in this immersive boozing experience. You'll be instructed by a gang on the inside to smuggle in ingredients to make delicious, bespoke cocktails. No, you won't find a drinks menu here… after all, it is a prison!
---
Cane and Grain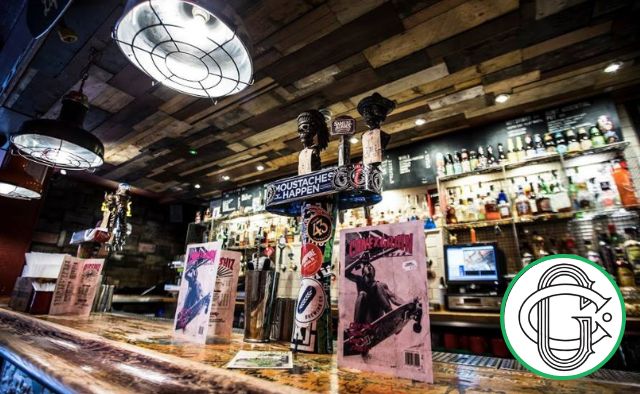 This bar is a triple-threat cocktail venue in Manchester's Northern Quarter. From the ground floor 'relaxed hangout' to an experimental cocktail laboratory to the Liars Lounge which is a mix of a tiki bar and Caribbean rum shop – you'll be spoilt for choice at Cane and Grain.
Website | Instagram | Facebook
---
Lono Cove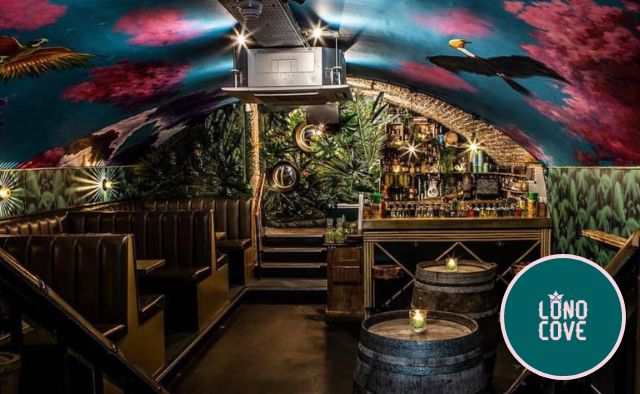 Say goodbye to your average bars and aloha to Lono Cove – a 'tropical paradise' in the heart of Manchester. With a passion for rum-based cocktails and inspired by American tiki bars, this is a rum lover's dream! This high-class venue is packed with modern, chic touches and is the perfect place to enjoy some delicious cocktails.
Website | Instagram | Facebook
---
Lost in Tokyo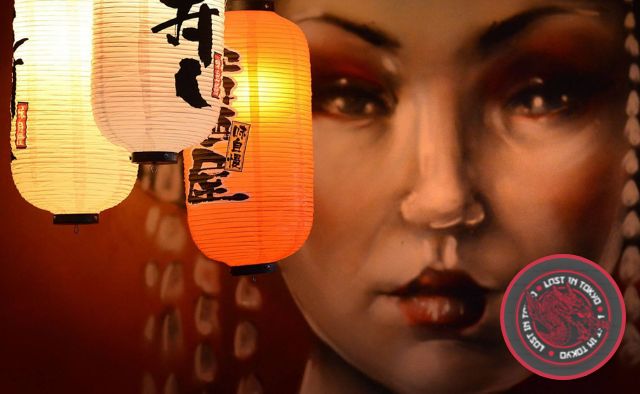 If you're looking for a unique night out in Manchester, look no further than Lost in Tokyo. Based in the heart of the Northern Quarter, this basement bar is well known for its wide range of Japanese whiskies and creative cocktails. If you fancy escaping away to Tokyo for the evening, these flavours will do just that. Come and experience this exotic bar – you won't regret it!
Website | Instagram | Facebook
---
Mojo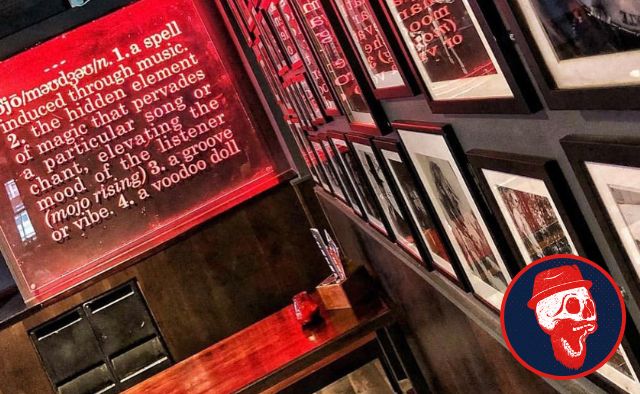 Mojo is one of Manchester's best hen do bars. By combining shabby New York dive-style chic with great liquor and rock 'n' roll tunes from the last five decades, it's a cracking alternative to your classic cocktail joint. It's the place to be if you're looking for a fun night out or somewhere to let loose and dance.
Website | Instagram | Facebook
---
New York New York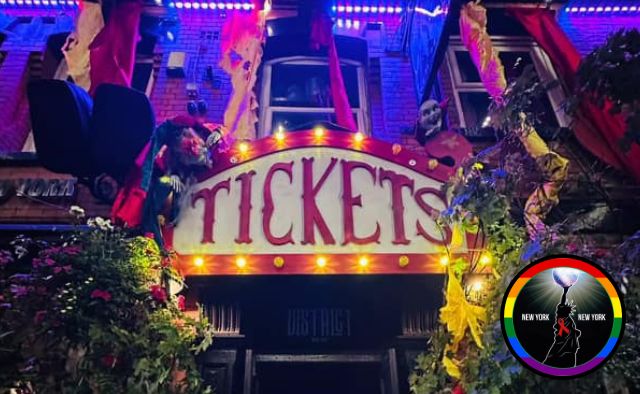 New York New York is the place to be for a lively party in Manchester's Gay Village. For over 30 years, this place has been known for its hands-in-the-air nights with music that you can't help but sing along to. Yes, we're talking outrageous drag queens, an incredible atmosphere, and tonnes of energy. You'll see why it's a must-visit destination for a night out in Manchester.
Website | Instagram | Facebook
---
The Liquor Store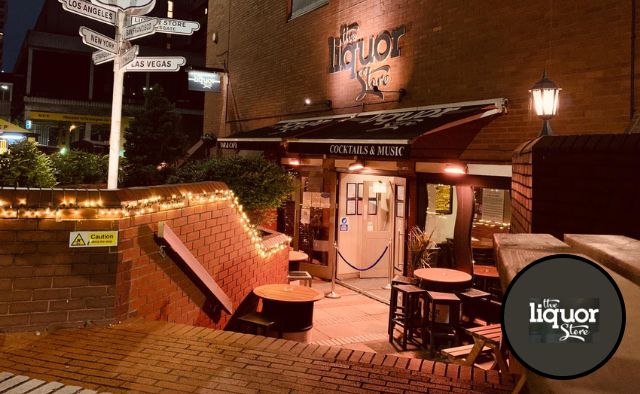 The Liquor Store is the ultimate destination for cocktail lovers in Manchester. With a bar crammed with some of the most desirable liquors from around the world, you can't miss out on this one. This place throws amazing parties until 3 am EVERY night of the week and it has secured its place amongst Manchester's best.
Website | Instagram | Facebook
---
The Wash House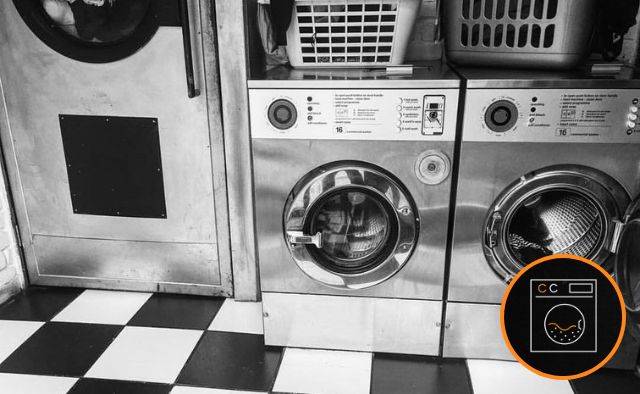 The Wash House is a hidden laundrette-themed cocktail bar that will both surprise and delight you. Please note: this secret cocktail bar doesn't cater for your laundry needs, however, we do recommend that you drop in and give them a spin. You'll be treated to a unique atmosphere and delicious cocktails that will make your night out in Manchester memorable.
Website | Instagram | Facebook
---
Pixel Bar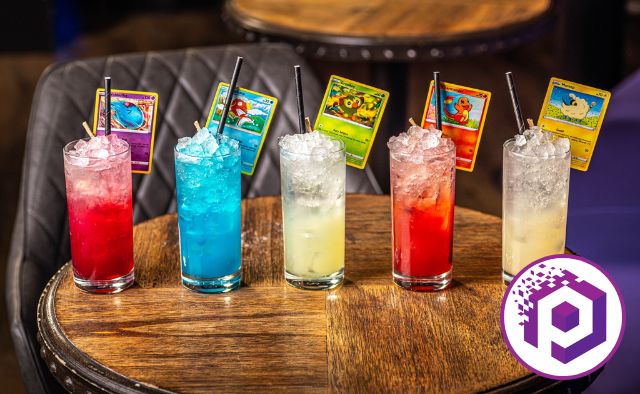 Pixel Bar is a top venue for gamers and cocktail enthusiasts. Here you can enjoy a lively, neon-lit atmosphere with a banging pop-punk soundtrack, as you sip unique cocktails and indulge in delicious pizza. What's not to love? Alternative, epic, and a memorable start to that big night on the town. Do not miss this one!
Website | Instagram | Facebook
---
7sins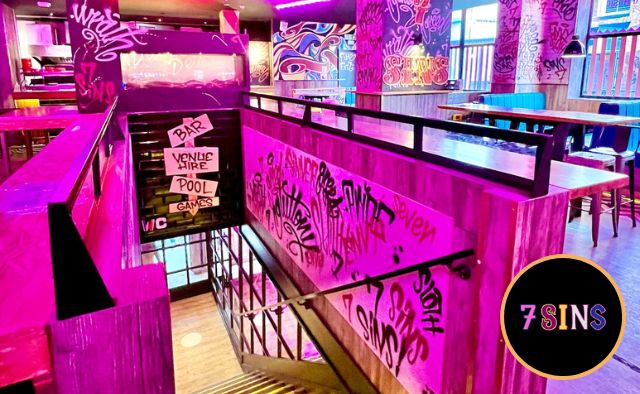 Boasting a whole range of activities, from shuffleboard to pool and some fantastic arcade console classics, 7sins is a stellar place to start an evening. Their cocktail selection is packed with fun, circus-themed choices and there's something for everyone. So, come down and experience the excitement – you definitely won't want to leave.
Website | Instagram | Facebook
---