Eco Friendly Wedding Flowers
"It's the little things that citizens do. That's what will make the difference. My little thing is planting trees." – Wangari Maathai
Real Flowers
This award-winning supplier makes incredible arrangements using English and Fairtrade Kenyan blooms. Both a grower and a florist, their green credentials are incredibly high, as are their award-winning standards and services. As well as their flowers, herbs and foliage, their friendly team can all be found helping nurture wildlife (they're a big hit with bees) at their farm in rural Hampshire.
Website | Facebook | Instagram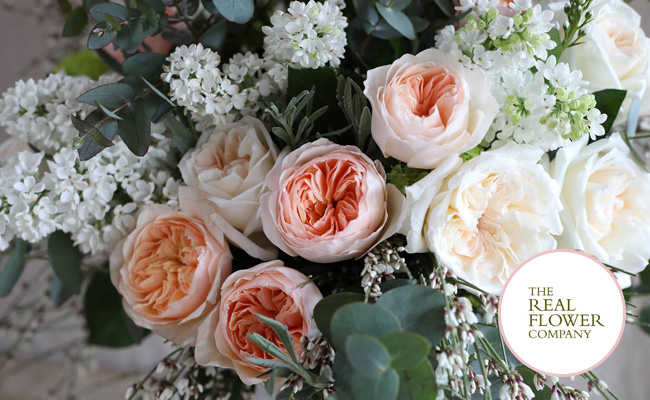 ---
Blooming Green
Using peat-free compost and opting instead for garden waste (it's natural and never ending!), choosing compostable packaging, buying local, and reusing and recycling wherever possible, Blooming Green encourage everyone to "bee lovely". Well, they are, from their service to their green ethos, to their amazing blooms, they are florists and growers extraordinaire.
Website | Facebook | Instagram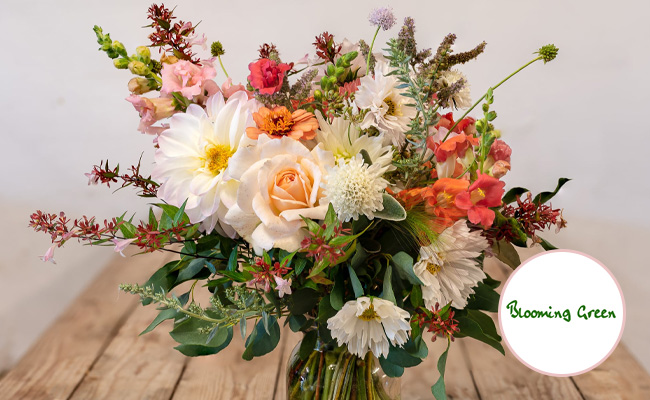 ---
Shropshire Petals
Perennial favourites here at GoHen, Shropshire Petals provide biodegradable natural confetti made from delphinium and wildflowers petals hand-picked and hand-packed with love. They also provide vital habitat and pollen. You can pick and mix the flowers to match your colour scheme from a company that provides exemplary customer service.
Website | Facebook | Instagram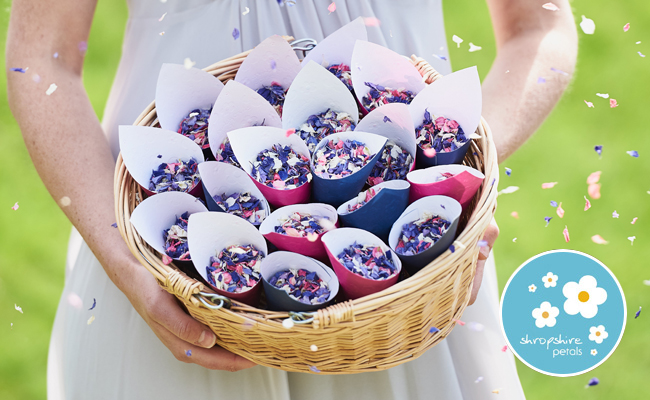 ---
The Real Flower Petal Confetti Co
They've been making biodegradable confetti since 1997 and have been leading the way in eco-thinking. Their flower meadows are brilliant for a wild variety of wildlife and their finished article is good for nature and smells blooming amazing! Their website is also packed with creative ideas and stunning images we adore (check out their Instagram feed).
Website | Facebook | Instagram