Planning a wedding can be such a stressful time. Here at GoHen we love making life easier for brides and we've done it again. We've tracked down Ireland's best of the best, the top 41 Irish wedding companies for 2019.
So grab your wedding planning journal, a glass of something cold and a seat somewhere warm as we introduce to the finest wedding purveyors for your big day.
Hair, Make-Up, Dress & Style
Wedding Hair Stylists
Pelo Hairdressing | Newbridge
Denise and the team at her fabulous award-winning salon are past masters at providing the complete wedding service for the whole bridal party. Their calm approach and creativity have put them at the top of the wedding industry and it's no wonder they have made our 'Best of the Best' list.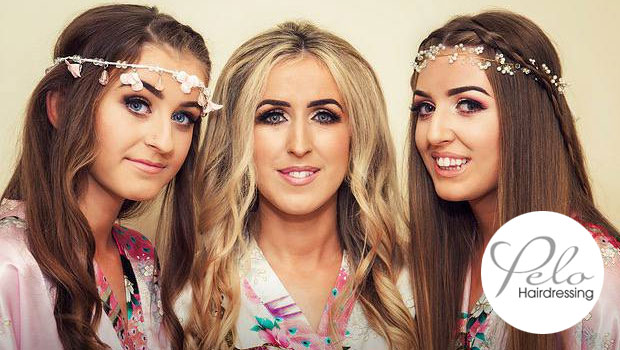 ---
Cathriona's Hair & Beauty Salon | Tralee & Castlegregory
As well as a relaxing and friendly trial there are three complete bridal packages to choose from. But just like your wedding and your look, the packages are tailored to you to make sure you get the very best service. It's one of the many reasons Cathriona's teams have built up such a fantastic rapport with their many happy brides.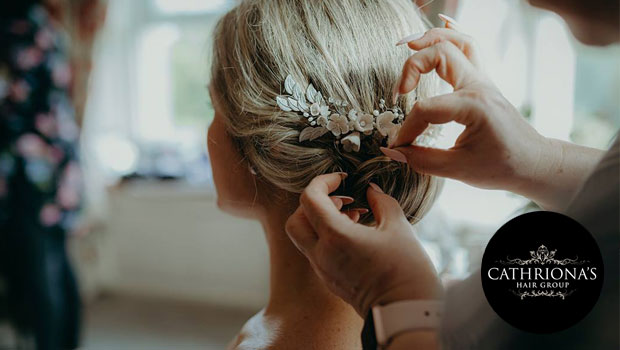 ---
Red Velvet | Malahide & Ballyboughal
No wedding too big, no bridal party too small, such is the battle cry of the wedding award-winning Red Velvet team. Headed by owner and creative director Jane Walsh, the RV wedding wizards have helped dozens of happy brides to live out their wedding dreams. Their friendly service is first rate.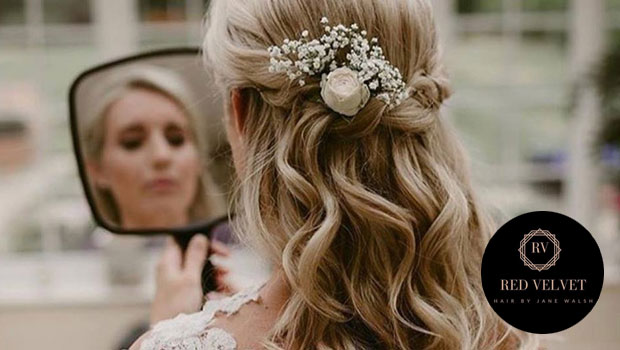 ---
Bridget Haren Hair & Beauty | Ennis
No, don't take our word for it. If you want to know just why Bridget and her team have made it to our top 41 then simply look at the amazing reviews that flood in from their happy clients. Hair, make-up, nails and super friendly service, this really is the full package to give you the complete look you want for your special day.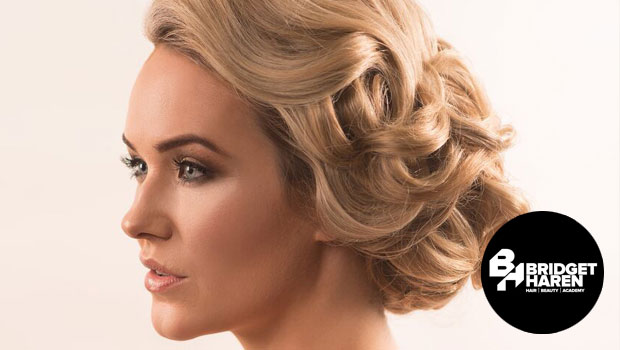 Wedding Hair Stylists
Mrs Makeup | Meath Ratoath
Want a wedding make-up artist with a bit of star quality? Look no further than Michelle Regazzoli-Stone, a.k.a. Mrs Makeup. Having studied Theatrical and Media Make-up in Dun Laoghaire, Michelle now includes Pippa O'Connor, Vicky Patterson, Claudine Keane, Suzanne Jackson and Sarah Harding among her client list.
Website | Facebook | Instagram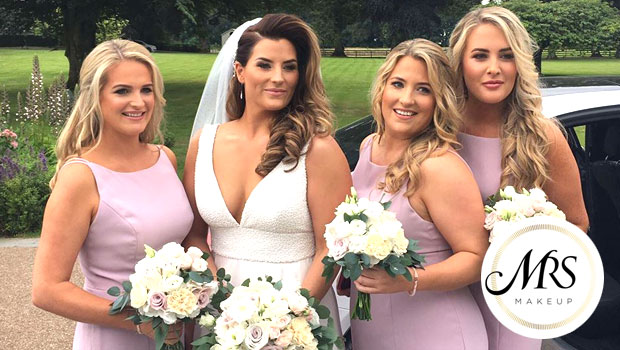 ---
Catherine Hickey | Limerick
We adore Catherine Hickey, from her Coco Chanel leanings ("A girl should be two things, classy and fabulous." – CC) to her total wedding service. As well as gorgeous make-up and totally calm, friendly persona (vital for the big day) she offers a complete package including hair and spray tans. So you really will look fabulous and classy on your big day.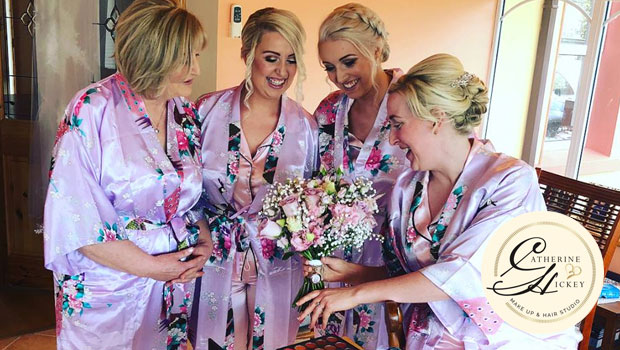 ---
Aimee Conolly | Dublin
When not winning wedding awards or writing regular columns for the Sunday World, Aimee can be seen popping up on TV3's Xpose. If you are lucky enough to manage to get your wedding in Aimee's incredibly busy diary, you'll have one of the country's finest brush artists working her magic to ensure you're looking absolutely stunning.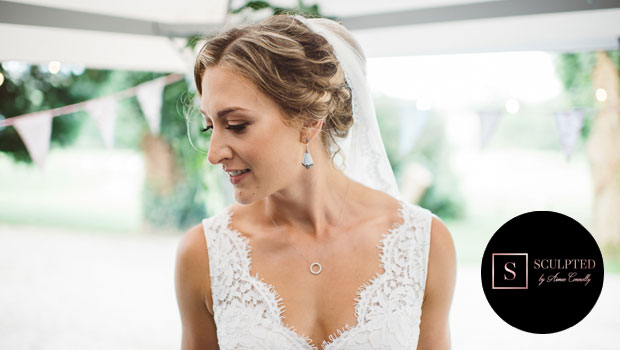 ---
Charlene Flanagan | Enniscrone
Happy go lucky and incredibly talented, Charlene is a fantastic addition to 'team bride'. In increasingly huge demand you will need to contact her as early as possible to get in her busy schedule. When not transforming brides, Charlene can often be found applying make-up for media and TV.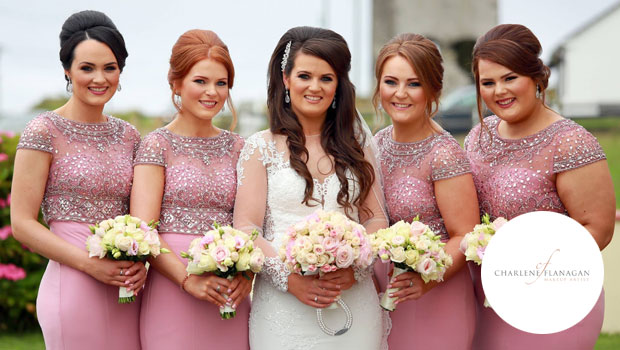 Wedding Dresses
Sharon Hoey | Dublin
Set in Dublin, Sharon and her incomparable team won't let just any dress through their doors. They're renowned for hunting down the best, new dress designers to ensure brides aren't just on trend but wearing something totally new and special for their big day. With over 30 years experience, her bridal consultants are among the best in the business.
Website | Facebook | Instagram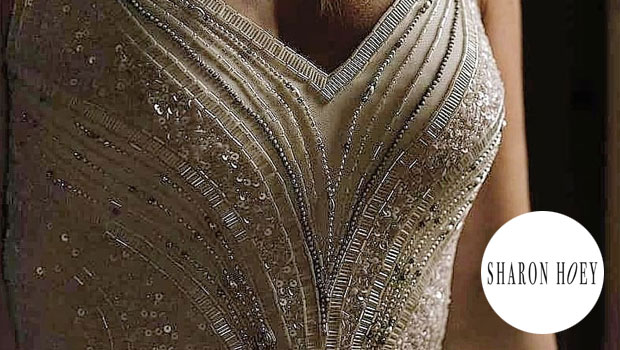 ---
The Little White Dress | Limerick
This friendly award-winning dress shop in Limerick offers a fantastic service with a huge selection of dresses off the rack which can be tailored. And if you just love all things bride and beautiful, follow the LWD's Instagram feed which will fill you full of dress inspiration (and envy).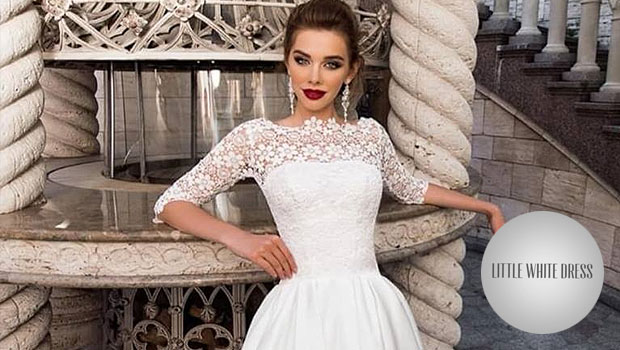 ---
Sell My Wedding Dress | Galway
Whether you're buying designer (Vera Wang, La Sposa, David Fielden, etc) or are looking for something vintage or a 'once-loved' dress, Sell My Wedding Dress is a brilliant platform. You can browse online or if you're one of those who prefers to look your dress in the eyes then you can head to their fantastic boutique in Galway.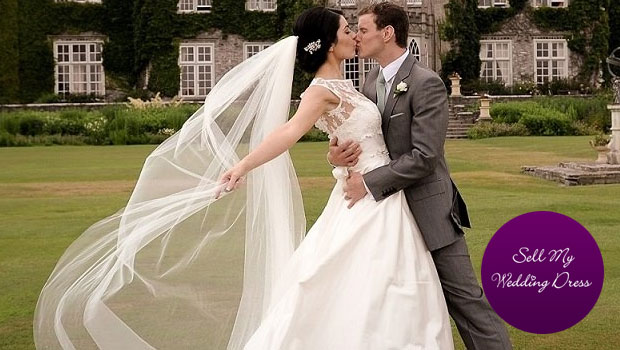 ---
Jem Heads | Ardee
Fascinating fascinators, hair jems, jewellery, shawls, wraps and more, if you need a finishing touch for the wedding outfit Jem Heads are packed with all kinds of style and ideas. Perfect for brides, bridesmaids, flower girls, guests and more. Brides can even find the perfect accessories for their evening outfit.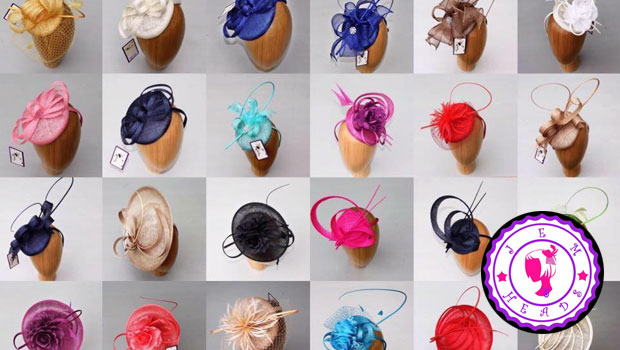 Wedding Style
Funky Fashion Frolics | Meath
Why wouldn't you love the incredibly stylish and enthusiastic fashion advise of award-winning bloggers Mike McCarthy and Paul Carrol? Having been voted 'Best Dressed Couple at Bellestown Races' this year, they are all about fashion and know all about weddings so are worthy additions to our top 41.