Edinburgh is one of the UK's trendiest party cities and it's got the bars to prove it. But these aren't just any bars, these are cocktail bars, serving artisan libation creations, pouring creativity into every drink and putting chain pub pitchers of paint stripper to shame.
Without further ado, here are the 31 Best Edinburgh Cocktail Bars that you should be drinking at (if you aren't already)…
Heads & Tales
1a Rutland Place, Edinburgh, EH1 2AD
With a seductive steampunk vibe (distilling vats can be seen in a section of the bar), amazing cocktail craftsmen and a menu of alcoholic treats that you'd need to be a nun to be unimpressed by, Heads & Tales is a truly special place that will tickle your fancy with homebrewed gin concoctions that'll have you bouncing back to the bar time and time again. Definitely one for your 'must-visit' list.
Website | Facebook | Twitter | Instagram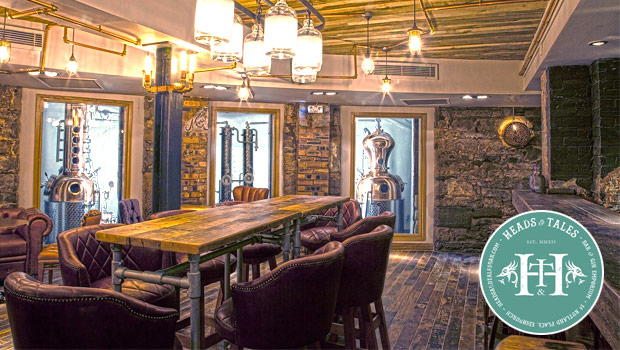 ---
Bramble
16A Queen Street, Edinburgh, EH2 1JE
Bramble is no frills, no fuss, no hassle and certainly no stress – just incredible cocktails that you'll post on Instagram to show others what they're missing. You can watch the barmen work their magic as they create original drinks, many of which were invented by the cocktail experts making them. Add Edinburgh's top DJs on the decks until late, and you've got one of the best bars in the city.
---
The Last Word Saloon
44 St Stephen Street, Edinburgh, EH3 5AL
Chic, stylish and artsy with a dash of the phenomenal, The Last Word Saloon is like walking into a warm cottage in the Scottish Highlands… If that cottage was filled to the brim with spirits and the kind of bartenders who live, drink and sleep cocktails. It's that sort of special place where you can start a night, but end up staying all the way to last orders without a care in the world. The last word in great cocktails.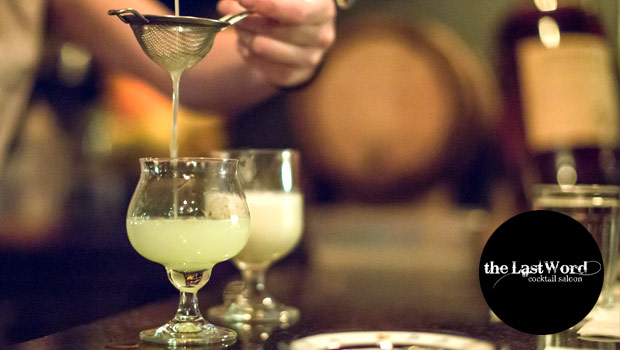 ---
The Lucky Liquor Co.
39A Queen Street, Edinburgh, EH2 3NH
We can safely say that you've probably never drunk in a bar quite like The Lucky Liquor Co. before. Spoiler alert, you need to. The white tiled walls are reminiscent of a pharmacy but the only medicine on offer are the inventive cocktails that Lucky Liquor Co. are so popular for. No spoonful of sugar required (but they might add a little fire if necessary).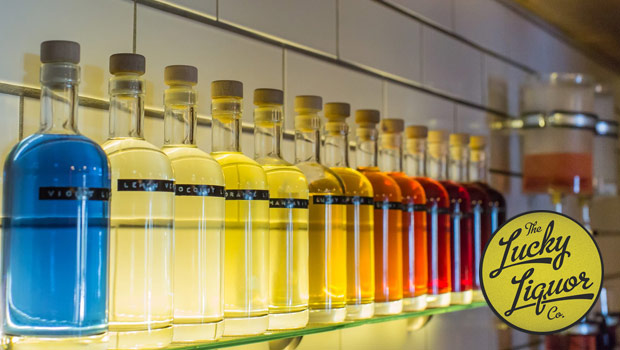 ---
Sygn Bar & Kitchen
16 Charlotte Lane, Edinburgh, EH2 4QZ
Unicorn's Horn, Monkey Punch, Pimp a Butterfly, Roasted Pinacolada and the Ex-Presso Martini. Yep, Sygn Bar & Kitchen are a seriously creative bunch with cocktails as impressive as their names. You'll find drinks here that other bars haven't even heard of, let alone served, that's all before you've even taken a look at the boozy milkshakes menu. After Eight inspired alcohol? Consider us sold!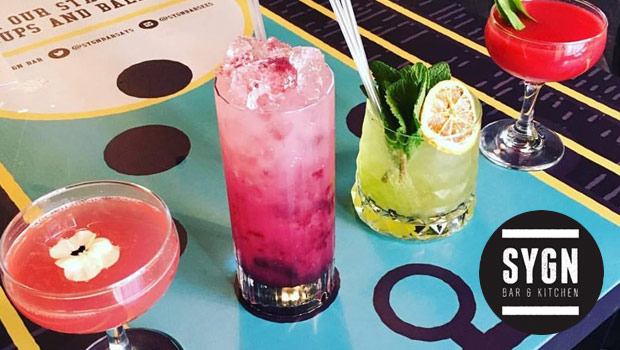 ---
The Whistle Stop Barber Shop
66-67 South Bridge, Edinburgh, EH1 1LS
So much of what's good in the world has come from the US of A. Taylor Swift (good), Leonardo DiCaprio (great) and finally The Whistle Stop Barber Shop (amazing). This American style diner totally breaks the 'come here for a good time, not a long time' stereotype of cocktail bars as it's incredibly easy to lounge here, sipping original concoctions and nomming on chicken 'n' waffles (yes, that's a thing, thanks Barber Shop) long into the night.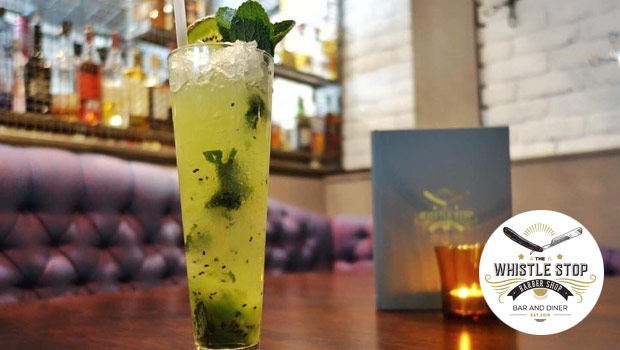 ---
Bryant & Mack
87-89 Rose Street, North Lane, Edinburgh, EH2 3DX
Hiding out as a private investigative firm, Bryant & Mack is one of Edinburgh's coolest bars and offers you the chance to slip into yesteryear and go the full Bugsy Malone as you step into a genuine speakeasy in the heart of the city. While we doubt Edinburgh will be going through a prohibition any time soon, here you'll find barmen mixing cocktails like alcohol is going out of fashion. Wondering where to have your evening moonshine? Mystery solved.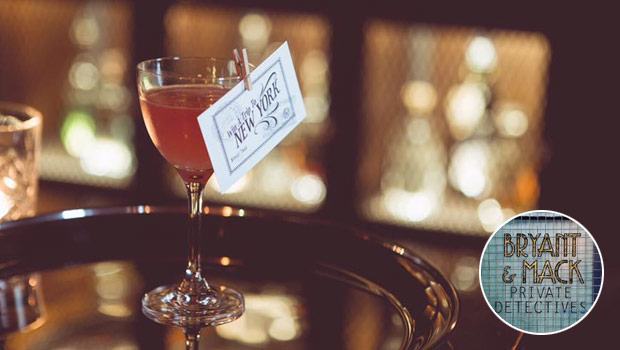 ---
99 Hanover Street
99 Hanover Street, Edinburgh, EH2 1DJ
Matching Edinburgh's auld-school style perfectly with vintage furnishings and a distinctively 'yesteryear' vibe, 99 Hanover Street is essential drinking during any weekend (or week day) in the Scottish capital. Be mesmerised as the barmen shake, shimmy and craft your cocktails to perfection and with a drinks list as long as your arm, no two visits are ever quite the same. Even David Beckham is a fan… And if it's good enough for 'Golden Balls'…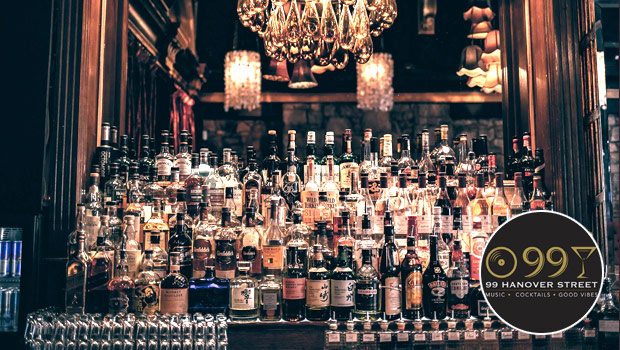 ---
The Blackbird
37-39 Leven Street, Edinburgh, EH3 9LH
Not only is The Blackbird effortlessly stylish, but they've got some totally outstanding cocktails as well. Perfect for ladies who love to drink somewhere that looks as good as it tastes and believe us, when your drink of choice looks this good, there's no doubt at all that you'll be overloading your social feeds with pictures of this stunning venue, no filters required. Ask for a Peach Iced Tea, you won't regret it.
Website | Facebook | Twitter | Instagram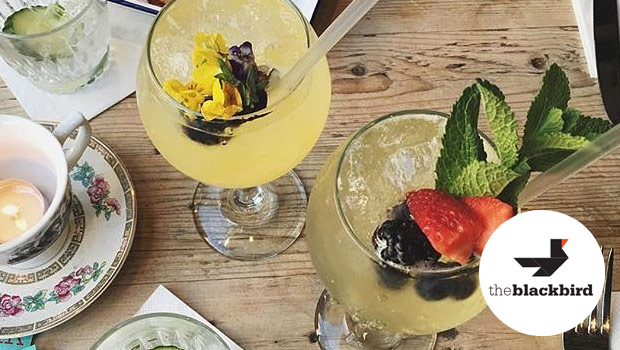 ---

---
Under the Stairs
3a Merchant Street, Edinburgh, EH1 2QD
Now many Edinburgh locals know Under the Stairs as the place to go for dining without borders thanks to its international approach to designing their sumptuous dishes. But it also happens to be a simply must-visit cocktail place too, with seasonal concoctions that miraculously put the taste of the season, be it spring, summer, autumn or winter, into your glass. Another please, barkeep.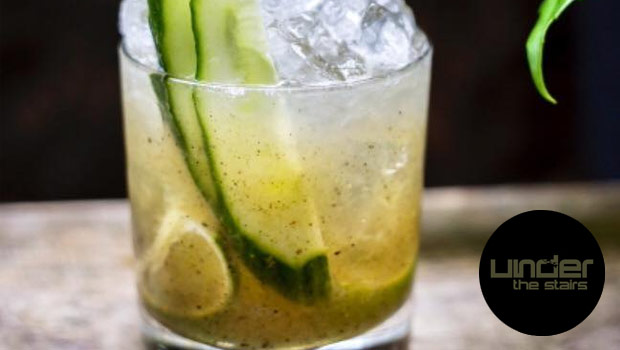 ---
Copper Blossom
Basement 107 George St, Edinburgh, EH2 3ES
So, you know you're in for a special cocktail-y experience when your drink of choice is served by the goblet. Copper Blossom positively refuse to follow the trends and so their menu is packed with unusual specials and innovative cocktails that you'll be desperate to sample. Sure, they'll still whisk you up a Porn Star Martini or a Negroni, but have you ever really lived if you haven't drunk a cocktail that tastes just like an apple crumble?
Website | Facebook | Twitter | Instagram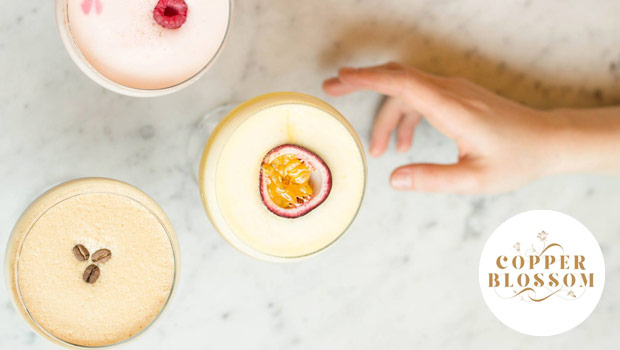 ---
The Ivy on the Square
6 St. Andrew Square, Edinburgh, EH2 2BD
The Ivy on the Square feels like a Parisian bar and bistro in the heart of Edinburgh. This place is gorgeous, stylish and seriously fancy so slip on your finest number and settle down on a stool to try some of the city's best drinks. Be it the Buttered Manhattan, Calton Hill Cosmo or the deliciously floral Princes Street Garden. Be excited, be thirsty!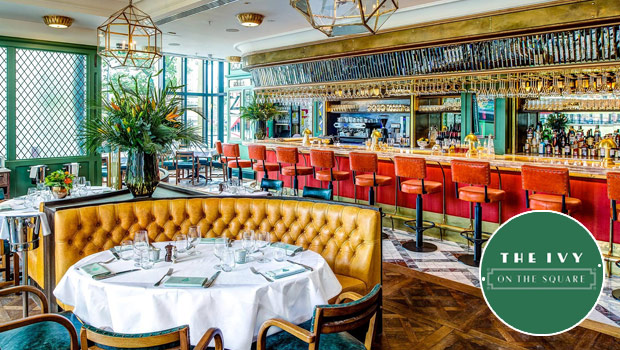 ---
Bar Brig
96-98 Leith Walk, Edinburgh, EH6 5HB
Bar Brig is delightfully Edinburgh. Rustic, hearty and uber friendly, it's the perfect place to get together on cold winter nights and get ever so slightly sloshed on some of the city's best cocktails. The careful detail that goes into each and every glass is fantastic as the sheer creativity on display just begs you to order another. Whether your tipple of choice is a Blackberry Bison or a Banana Colada.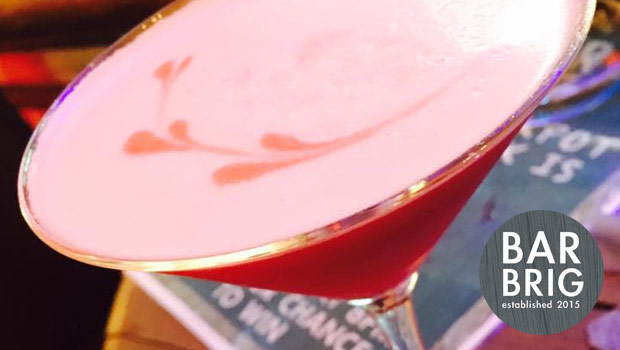 ---
OX184
184 Cowgate, Edinburgh, EH1 1JJ
Quite possibly the coolest of Edinburgh's coolest cocktail bars (an honour that we here at GoHen don't easily bestow) OX184 is wood-smoked, neon-lit, drink-mixing happiness until 3am each and every day. The food here is amazing but how are the cocktails? Well, based on a menu of twisted classics and specialities, as well as larger sharing cocktails like the Mez-jito, colour us impressed (and a tad tipsy).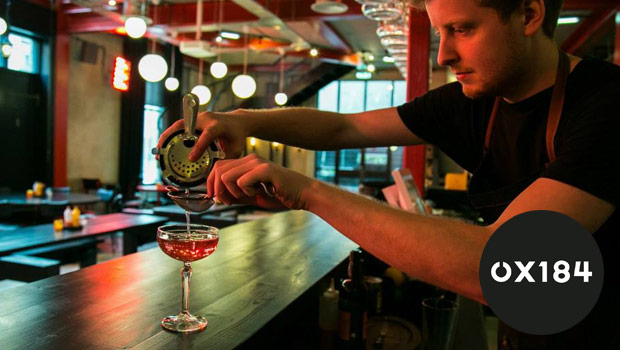 ---
The Voodoo Rooms
19a West Register Street, Edinburgh, EH2 2AA
Blending inspiring surroundings with stunning cocktails and some of the best live music acts in the city, The Voodoo Rooms are a perfect beginning, middle and end to any great night out in 'auld reekie'. Gorgeous vaulted ceilings and glamorous furniture creates the perfect vibe to sip on the sumptuous drinks on offer here, including tried and tested classics as well as several original creations that you'll be left wishing you knew how to make yourself at home.
Website | Facebook | Twitter | Instagram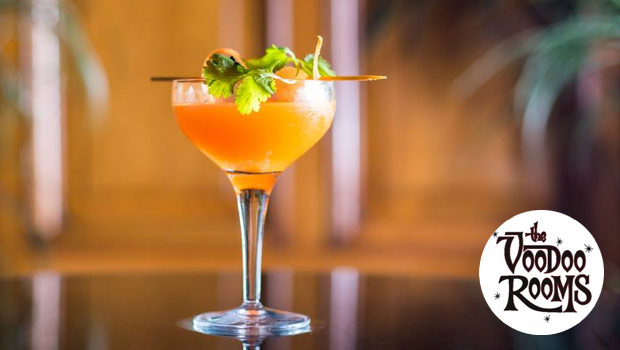 ---
SKYbar
34 Bread Street, Edinburgh, EH3 9AF
Open first Thursday of every month
So, you'll have to make sure you're in Edinburgh on specific dates to be able to experience SKYbar in all its glory, but it is more than worth it. There are very few places in the city where you can take in these beautiful skyline views reaching out towards Edinburgh Castle while enjoying a delicious cocktail of your choosing. This is a totally unique drinking experience and a must if you're in town on the first Thursday of the month. There's even the occasional silent disco!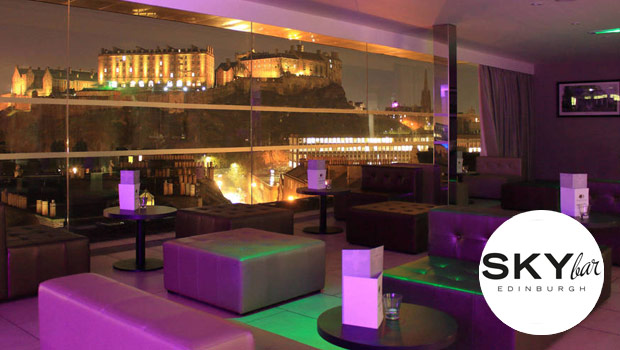 ---
Bar Tonic
34A North Castle Street, Edinburgh, EH2 3BN
Subtly stylish, effortlessly cool, endlessly creative. Bar Tonic is your new favourite cocktail bar. The barmen and women behind this city centre venue are fabulously talented and are so entertaining while they mix your drink of choice that you'll order another just to watch them at work. With an arsenal of concoctions that can change on a daily basis, the chances are you'll try a cocktail (or two) that you've never drunk before.
Website | Facebook | Twitter | Instagram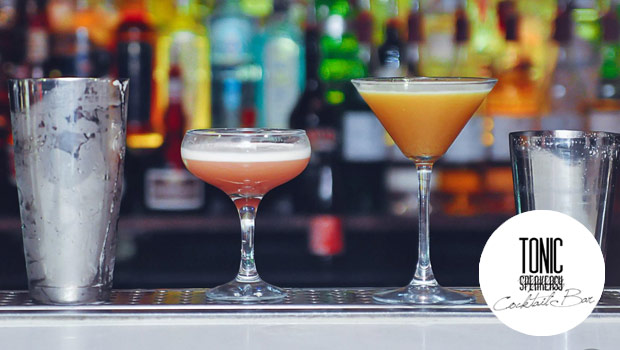 ---
Chaophraya
33 Castle Street, 4th Floor, Edinburgh
Otherwise known as one of Edinburgh's best Thai restaurants, Chaophraya is a must if you're looking to get your cocktail fix with some stunning views over the city. The range of creative cocktails is made all the better by Chaophraya's brilliant design blending contemporary style with nifty little hints of Thailand. LED lit bamboo sticks hang from the ceiling, statues overlook the bar tables while Thai tealights create a truly special ambiance to enjoy such amazing creations.
Website | Facebook | Instagram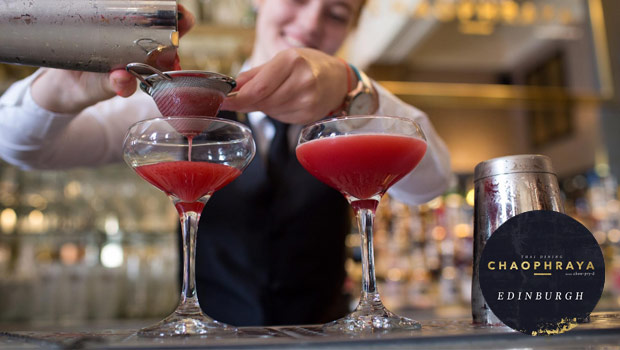 ---
Juniper
20 Princes Street, Edinburgh, EH2 2AN
What we love about Juniper is that when you walk in, it feels like you've just strolled into somebody's living room, except that living room is filled with some of the most exceptional cocktails in the Scottish capital as well as some 'want that, need that' furniture that you'll be snapping on your phones to add to your Pinterest boards later on. Or if that doesn't take your fancy, order in the bar area and gawp at the amazing indoor flower installations. We think we've found our new happy place.
Website | Facebook | Twitter | Instagram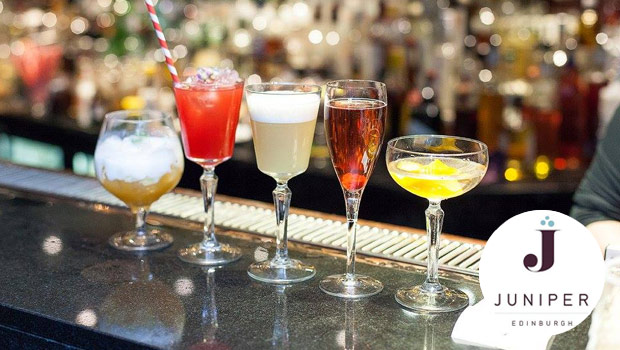 ---
The Devil's Advocate
9 Advocates Close, Edinburgh, EH1 1ND
It's not hard to find yourself playing The Devil's Advocate when you talk about this amazing bar (see what we did there?) because it's just that darn good. Decorated in that auld rustic style that Edinburgh is so famous for, it's a hearty, vibrant place to order your evening's tipple although you shouldn't expect to find your 'ordinary' cocktails here. Instead, treat yourselves to creative seasonal concoctions and ingredients that you wouldn't typically expect to find in cocktails.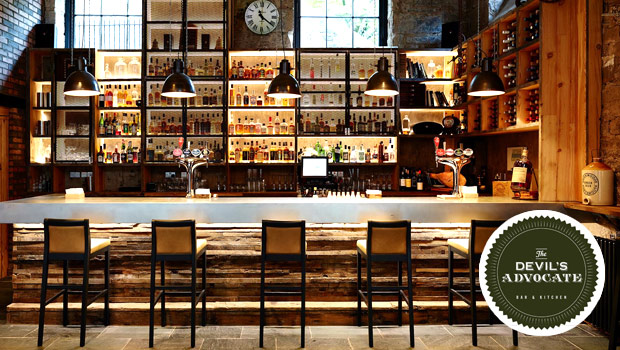 ---
The Basement Bar
10A Broughton Street, Edinburgh, EH1 3RH
Best. Basement. Ever. The Basement Bar combines authentic rustic Mexican food with fantastic cocktails to create a fiesta of food, drink and flipping good fun as you sample some of the imaginative originals that've given this venue its local reputation for amazing drinks. Order a Nuclear Banana with The Basement Bar's own homemade earl grey syrup or, if you're feeling brave, the Arriba Arriba Andale Andale with chilli syrup.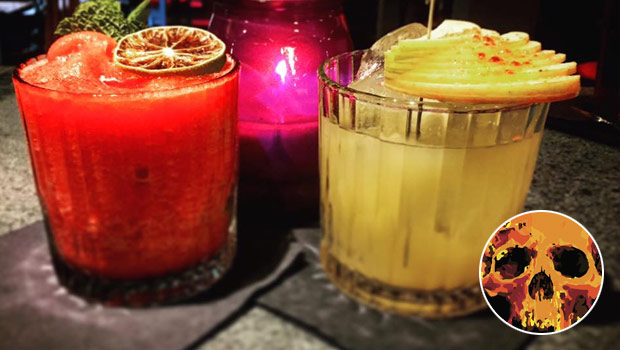 ---
WestRoom
3 Melville Place, Edinburgh, EH3 7PR
You can tell that the cocktails in WestRoom have been engineered to same degree as their fantastic cuisine, using the finest spirits and ingredients to create sumptuous (and very boozy) treats to whet your palates with. These are creative, intuitive and carefully crafted concoctions all wrapped up in stylish interiors that will make for a fantastic backdrop for your Instagram group selfie.
Website | Facebook | Twitter | Instagram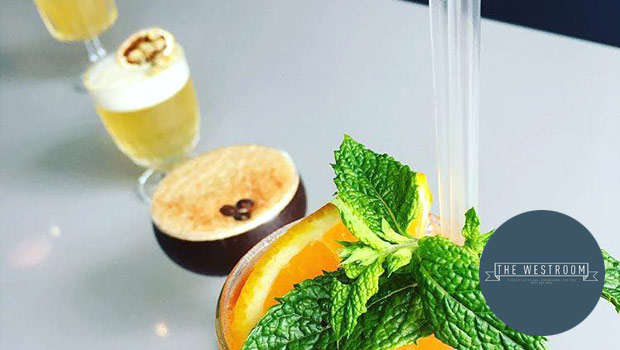 ---
Paradise Palms
41 Lothian Street, Edinburgh, EH1 1HB
We LOVE Paradise Palms! This tropical themed bar is one of Edinburgh's best places to catch live music and if you don't order one of their inventive cocktails while you're at it then, well, there's no helping you. It's delightfully different drinking in a venue that prizes glitter, funky décor and palm trees above all else. Wake us up before you go go.
Website | Facebook | Twitter | Instagram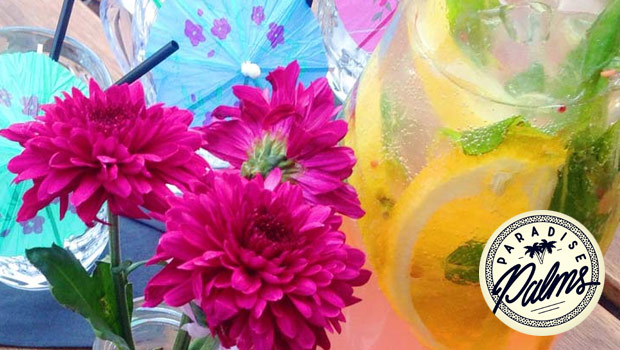 ---
Treacle Bar & Kitchen
39-41 Broughton Street, Edinburgh, EH1 3JU
Treacle will grab your attention with its bright, vibrant feel and then steal your heart with a cocktail list that launches boring old drinks out of the window in favour of original drinks like the Suck It And See, My Sherry Amore and the alluring Asian Hooker (stop giggling back there!). This is cocktails without the fuss, just great bartending, boozy creativity and a fun atmosphere. Which we think is exactly how it should be.
Facebook | Twitter | Instagram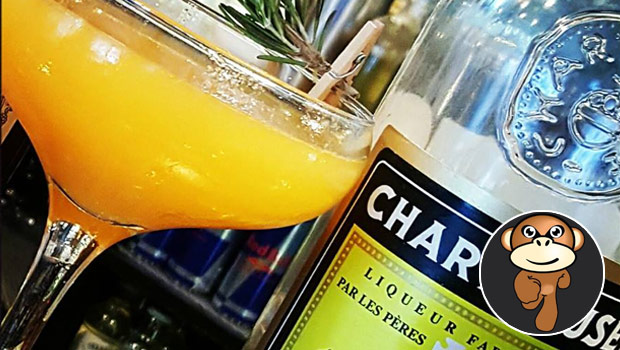 ---
Element
110-114 Rose Street, Edinburgh, EH2 3JF
Cocktail lovers really will be in your element if you decide to pull up a chair in this stunning venue. The cocktail mixing skills on show here will dazzle you as your bartender does things with spirits, herbs and other ingredients that we've previously only dreamed of (yes, we have cocktails dreams, is that a bad thing?). Add a touch of class and a sprinkling of stunning interior design and you've got a truly special bar that you must visit at least once.
Website | Facebook | Twitter | Instagram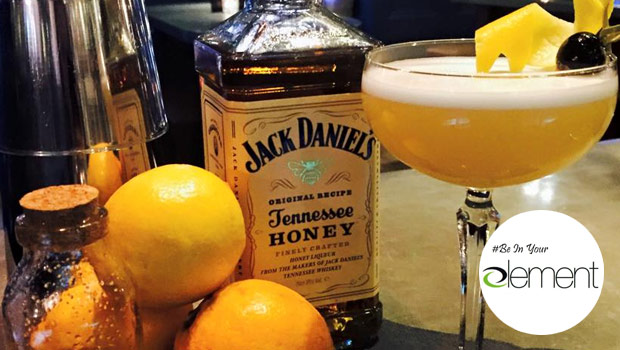 ---
The Mad Hatter
8 Toprhichen Place, Edinburgh, EH3 8DU
Fall down the rabbit hole and treat yourselves to the booziest tea party ever in The Mad Hatter. If you prefer cocktail glasses to looking glasses then you've come to the right place, this bar produces some delightfully playful concoctions inspired by the works of Lewis Carroll such as The White Rabbit and the house special, The Mad Hatter Iced Tea. Quick, you're late for a very important date…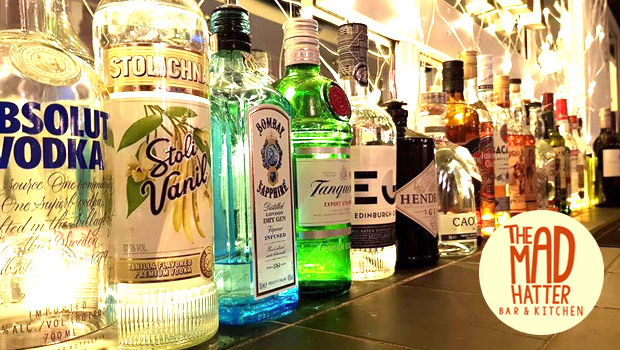 ---
The Dome
14 George Street, Edinburgh, EH2 2PF
With Graeco-Roman design and some of Edinburgh's best bartenders at your beck and call it's easy to feel slightly empirical. Aaah yes, The Dome's Front Bar is simply perfect for ladies who love a bit of glitz and glamour as an aside to their pre-evening cosmopolitan. Put on your glad rags and get your night started in style, we've heard that the Swarovski crystal chandelier takes a great selfie.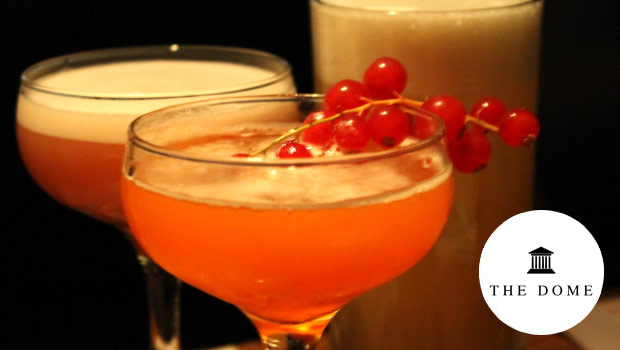 ---
Bar 50
50 Blackfriars Street, Edinburgh, EH1 1NE
Bar 50 has earned its reputation as 'The Cowgate's best kept secret' by creating a small but perfectly formed selection of cocktails that will keep you coming back until you've tried them all. This laid-back venue has the perfect vibrant atmosphere for sampling boozy concoctions like these and if you're (somehow) still thirsty you can even order pitchers of classic cocktails to satisfy that Long Island Iced Tea itch.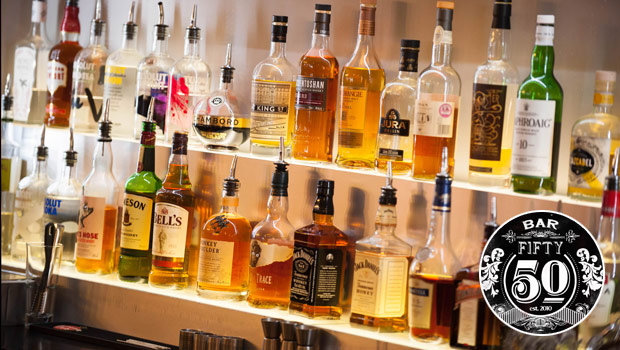 ---
The Jolly Botanist
256-260 Morrison Street, Edinburgh, EH3 8DT
And now for something completely different! The Jolly Botanist is only two years old and yet is fast becoming one of Edinburgh's most popular haunts and we have to say, it isn't a surprise. Blending auld Victorian style with cool vintage design, these are fabulously lively surroundings in which to taste an exceptional range of cocktails, many of which make excellent use of The Jolly Botanist's vast selection of gin…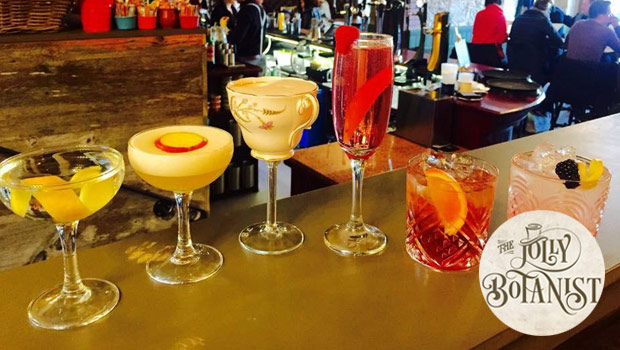 ---
Newsroom
5-11 Leith Street, Edinburgh, EH1 3AT
Newspaper headlines leap out from the walls and vintage lights nestled in jam jars can be seen in the windows, The Newsroom lets you know that this is not your ordinary bar from the off and it continues to impress once inside with a cool, rustic design and talented bartenders that want to be your personal cocktail reporter. Let us tell you now, with creative concoctions like the Auld Mozart and the Ron Burgundy hot off the presses, the news is good.
Facebook | Twitter | Instagram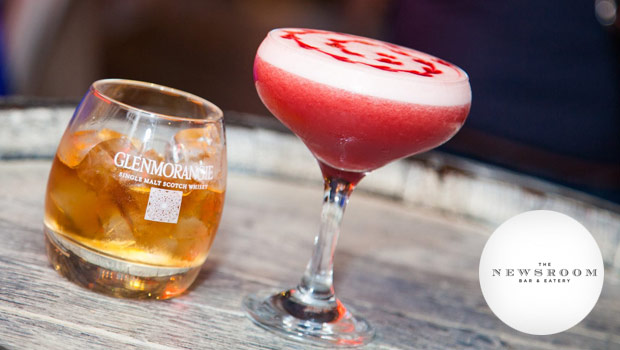 ---
Roseleaf Bar Café
23-24 Sandport Place, Edinburgh, EH6 6EW
Based in the Port of Leith, Roseleaf Bar Café bring the best of everything to everyone, offering a delicious range of sweet treats, hearty food and more. But let's be honest we're here for the cocktails, or in Roseleaf's case, the pot-tails. Yep, these wonderful creatives put their boozy in china teapots so at long last you can feel like the sophisticated young lady your Grandmother always knew you could be, while you sip your Krak-Slapper. Cheeky!