So, you love cocktails but after several failed attempts at mixing your own ("Why does everything end up tasting of cough sweets?!?") you decide it's time to get out and find some true master mixers, true cocktail artists. To save you facing yet another disappointing glass, GoHen has tracked down the very best and unearthed 23 coolest cocktail bars for your next London hen party. Cheers!
London's Coolest Cocktail Bars
Ballie Ballerson
With over 5,000 square feet of party space, this place is huge. And it needs to be. Certainly not your average cocktail bar, the big giveaway is the fact that it's a giant ball pool. Yes, you did read that right. While we are huge kids at heart, what really makes this such a standout venue are the retro sweet cocktails that are like nothing else you've ever tasted.
Top Tipple: Hit Me Baby One More Time
Where: Hackney
Website | Facebook | Instagram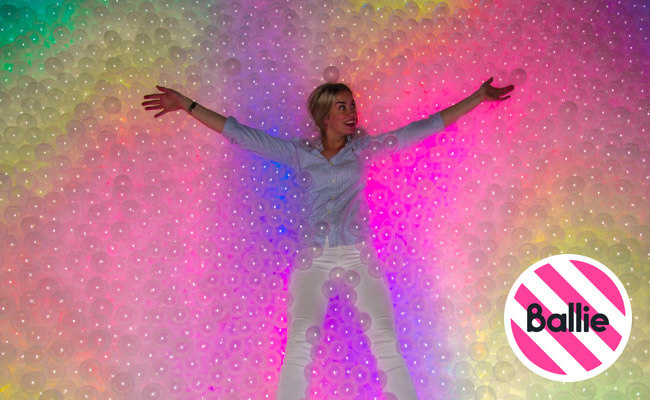 ---
The Blind Pig (Social Eating House)
On arrival, you'll find the Michelin star Social Eating House but tucked out of site just above is the Blind Pig, almost like an old-fashioned speakeasy. Inside the mixologists take much pride, love and care over their drinks. With a smooth wooded interior, mixing reclaimed furniture with feelgood flavours, these are cocktails with class.
Top Tipple: Cucumber Fizz
Where: Soho
Website | Facebook | Instagram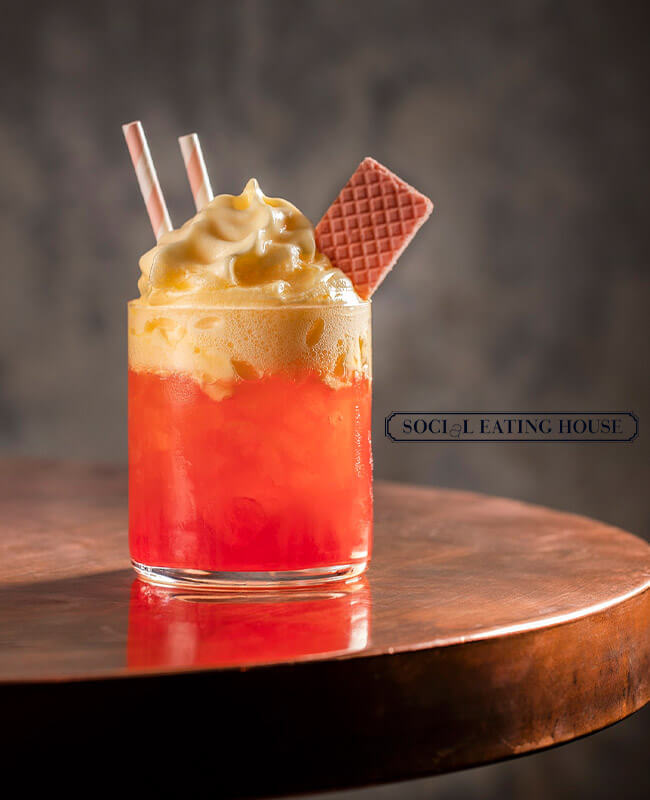 ---
Burlock
It's all about the rum baby! This fantastic bar is here to celebrate and help convert the masses to this massively underrated drink. Forget London, inside the Burlock it's been replaced by the Caribbean as you're transported to the sunshine islands. One of our favourite bars on the planet, if you only drink one rum infused, Caribbean cocktail this lunchtime, do it at the Burlock.
Top Tipple: Nuclear Banana Colada
Where: Marylebone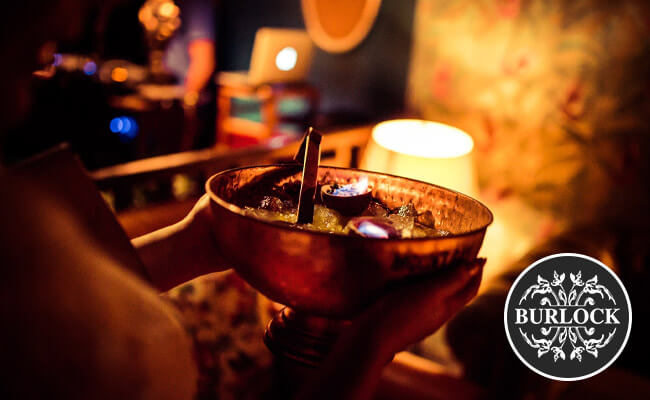 ---
BYOC
There's something genius about BYOC. The concept is one we all know, bring your own bottle with you, the clever stuff starts when you hand it to the barmen and they use it to start mixing you cocktails using your booze. The venue embodies the spirit of a 1920's speakeasy. It's almost like Fat Sam and Blousy Brown could walk in at any second!
Top Tipple: It could be anything!
Where: Camden, City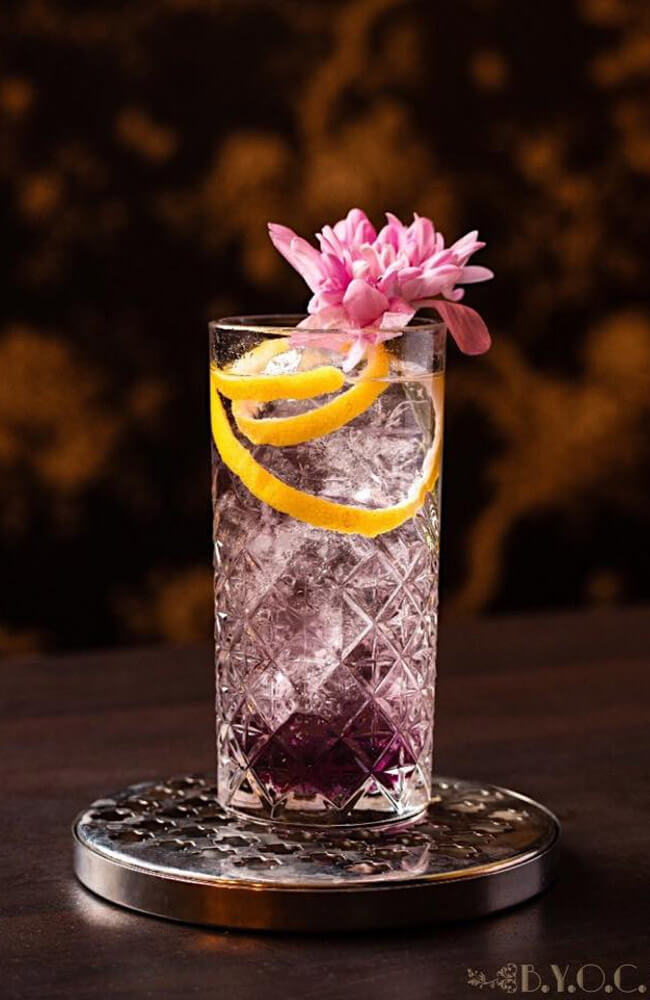 ---
Callooh Callay
With more awards than we've had mojitos (that's a lot!), Callooh Callay is one of the most celebrated cocktail bars in the whole of the UK and really is at the forefront of all things cocktail. We don't mean they are close on trends, these guys are making the trends, bringing new incredible flavours, constantly trying the new, so you can keep going back.
Top Tipple: The Crowd Pleaser
Where: Shoreditch
Website | Facebook | Instagram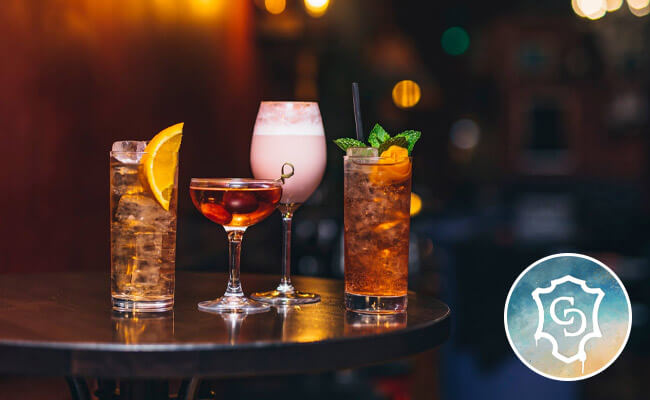 ---
Cocktail Trading Co
We can't tell you just how much we love this place. They've taken the very best of the boozers your grandad loved (even the carpets) and somehow made it all look cool, from the beer tankards to the bar stools. But it's the cocktails that really are that bit special and have won them numerous awards as well as our undying love.
Top Tipple: River Cottage Cosmo
Where: Brick Lane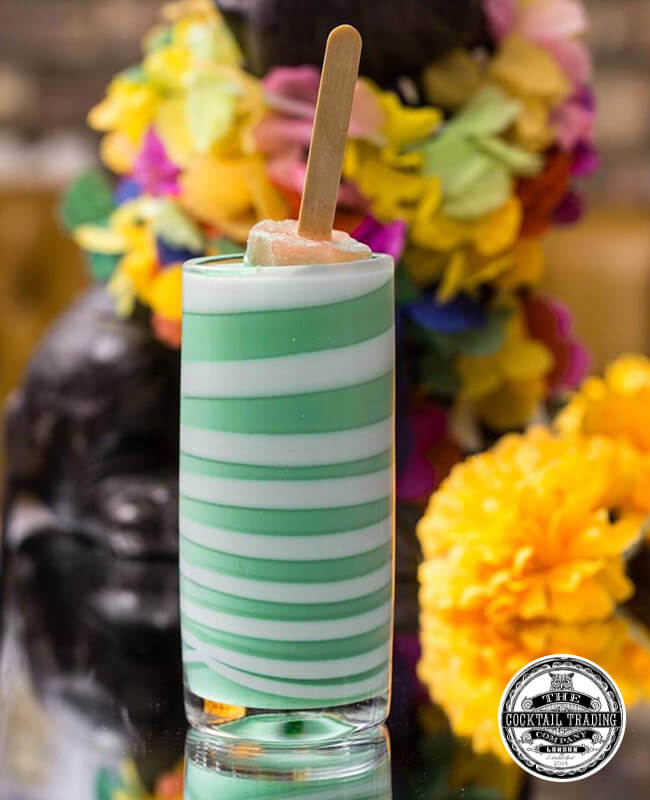 ---
Coin Laundry
Effortlessly uber cool, this is almost one of those places you're scared of getting things wrong, not quite fitting in. But the staff really do 'keep it real' and keep things friendly. Whether you're playing scrabble in the basement, enjoying a bottomless brunch, marvelling at the achingly awesome décor (how do they find all that furniture?!?) or ordering a cocktail.
Top Tipple: Pucker Up
Where: Farringdon
Website | Facebook | Instagram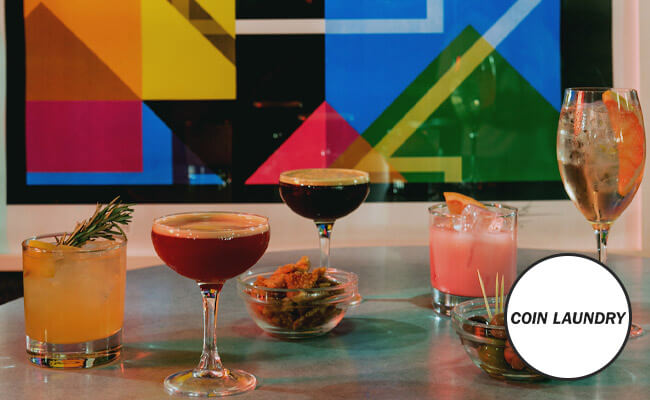 ---
FAM
Part friendly neighbourhood hangout, part 1970's cop movie, there's a wall of vinyl so you can select your own soundtrack to the evening. There's nothing hugely clever, nothing trying too hard, they've taken the very basics of everything you want to relax with (great company, good food, amazing flavours, top tunes and chilled drinks) and made it welcoming.
Top Tipple: Sticky Fingers Sour
Where: Marylebone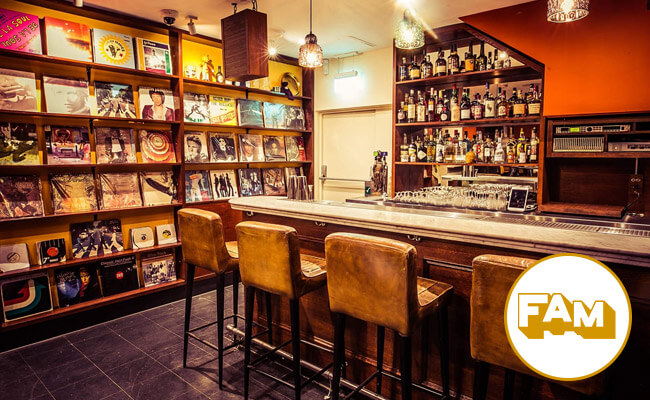 ---
Fitz Bar
With a little bit of theatre and an air of the Bloomsbury Set, this is exactly the venue to get philosophical and be dazzled. With a team handpicked from some of the finest cocktail bars across the capital, Fitz's have gone in search of excellence and are taking cocktails to the next level. And we are most happy to join them.
Top Tipple: Silvertown
Where: Russell Square
Website | Facebook | Instagram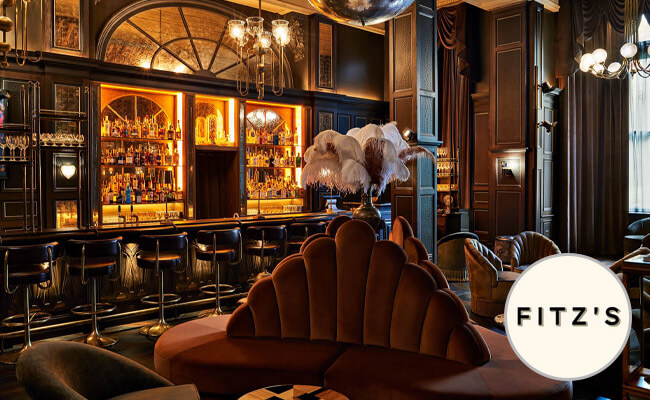 ---
Laki Kane
If you're feeling a need to get tropical then Laki Kane is the place. London's very own tiki bar, this is a drinking experience like no other. The amazing interior, live music, cool kids and more rum than a Jamaican tea party, it's such a fine and lively place to hang. Food and cocktails delivered to your table; no wonder Laki Kane are the Lux Restaurant Awards Cocktail Bar of the Year 2019.
Top Tipple: Rita Hayworth
Where: Angel Islington
Website | Facebook | Instagram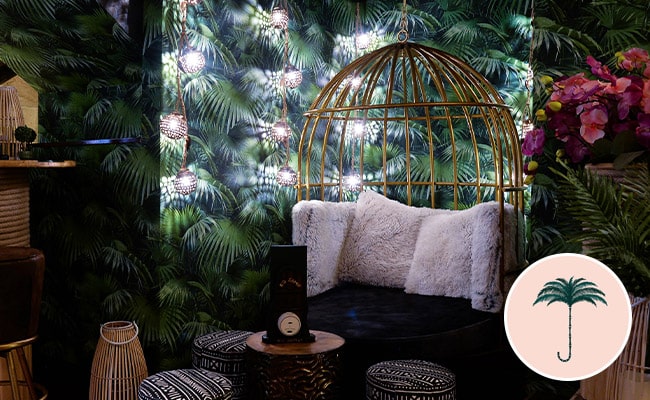 ---
Mayor Of Scaredy Cat Town
Go for a drink? We want to move in! This is just one of the coolest bars ever. The mayor rules all, in fact, if he doesn't like you, you're not getting in, via the secret fridge door entrance (we're not kidding). Cool, quirky, fun, just a little bit magical (and slightly bonkers) it's everything you've ever wanted in a secret venue. With drinks to die for!
Top Tipple: Loretto Swizzle
Where: Liverpool St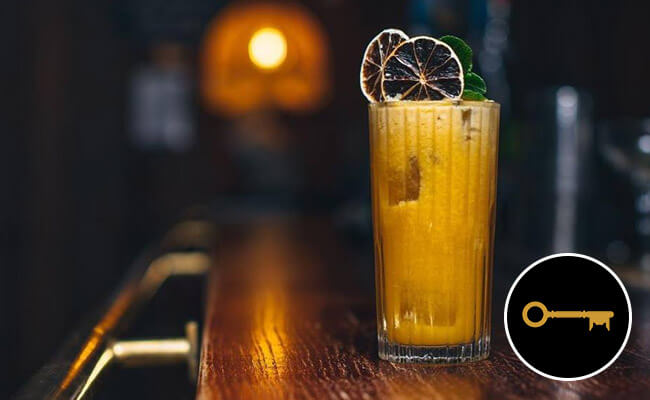 ---
Megaro Bar
Shhh, don't tell anyone, but under the Megaro Bar the prohibition busters are busy at it, providing great music, good flavours and delicious liquor to those willing to cross the line and not look back. Mixologists do their thing using the finest of ingredient as you would expect of the Megaro Hotel. Like a team of drink historians, they bring classic cocktails back to life.
Top Tipple: Singapore Sling
Where: King's Cross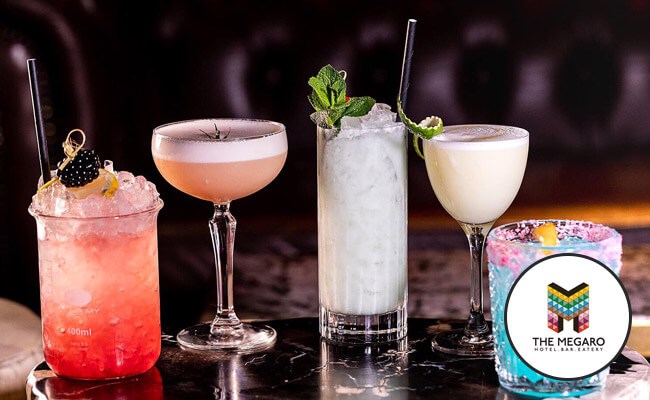 ---
Mews
Decadent, sophisticated, with dark oak interiors and rich blue leather, Mews live up to everything you could want from a cocktail bar in the heart of London's Mayfair. This certainly isn't the cheapest of cocktails bars but that's kind of the point. An A-lister of bars, it has the ability to remind you that, yes, you are a little bit special.
Top Tipple: Burnt Orchard
Where: Mayfair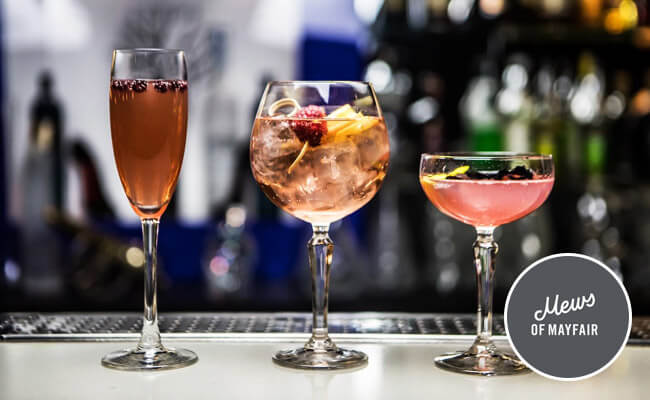 ---
Milk & Honey
One of the most famous names on the London cocktail scene, in fact, one of the most famous names in cocktails period (as they say in their sister bar in New York), Milk & Honey are the standard that many other bars are measured against. If you're a true cocktail connoisseur or just want to really explore the world of cocktails, then this venue has to be on your hitlist.
Top Tipple: London Calling
Where: Soho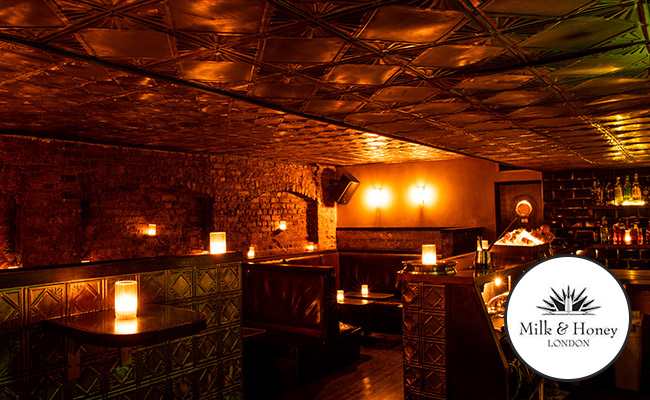 ---
Mr Fogg's
Mr Fogg's venues have an ability to take you through time and space. With a Victoriana/steampunk feel, they are a salute to the adventurer in every one of us. You can rest awhile, share stories, taste great food and amazing flavours. Mixing exotic tastes from around the world with the very best of London town.
Top Tipple: Till We Meet Again
Where: Covent Garden, Fitzrovia, Liverpool St, Mayfair
Website | Facebook | Instagram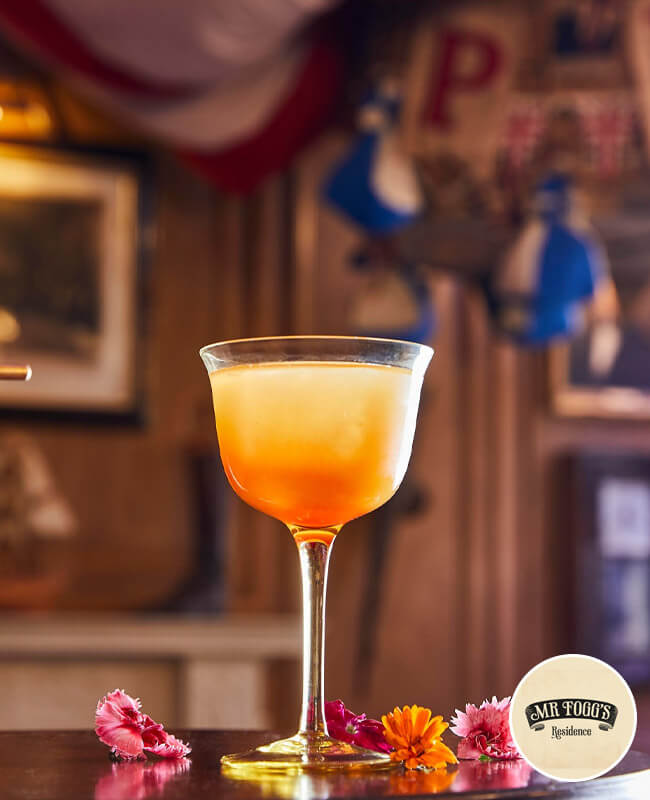 ---
Nola
Nola brings the flair, flavours and music of New Orleans to London. The interior also nods to the birthplace of the blues, Bourbon Street, with the feel of The Big Easy. The food is a blend of impeccable French cuisine and creole cooking. Nola has a wonderfully understated elegance and charm. They also have an incredible cocktail menu.
Top Tipple: Creole Muse
Where: Bethnal Green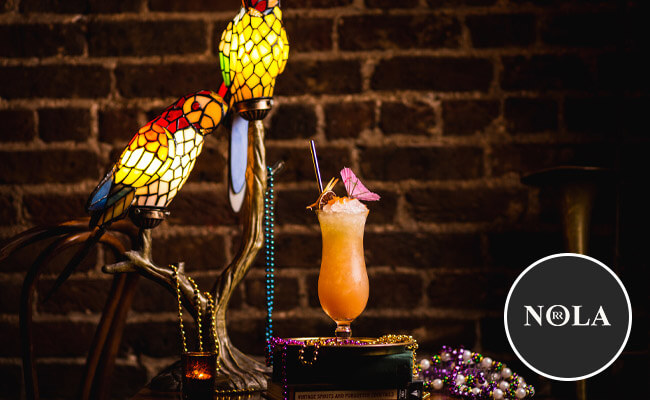 ---
Simmons
If you want a bar that just makes you smile, this is it! But the really good thing is there's a whole heap of them! Simmons are springing up all over London and in our opinion the city will be a happier place for it. Every home should have one. "Cocktail, Dreams & Disco" and what more do you really need in life. They even serve Bottomless Afternoon Tea!
Top Tipple: Love Island Iced tea
Where: Angel, Camden, King's Cross, Soho, Temple, Tower Bridge,
Website | Facebook | Instagram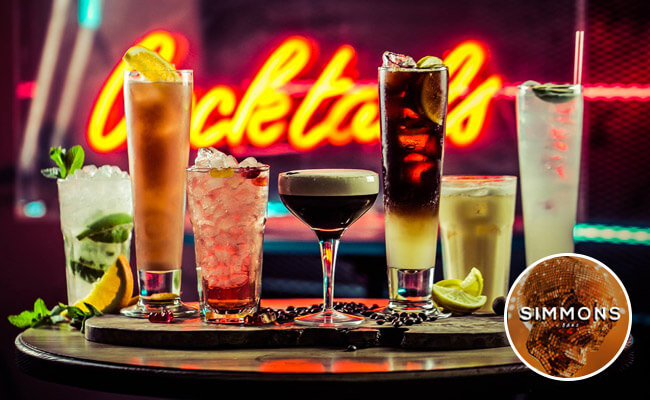 ---
The Bletchley
More than just a night out, at The Bletchley you step back in time to the 1940s in this totally immersive experience. Brilliant fun, dressed in authentic clothing from the era, you must crack the codes to reveal the ingredients to your unique personalised drinks. Using codebreaking machines, no two cocktails are ever the same.
Top Tipple: tbd
Where: Chelsea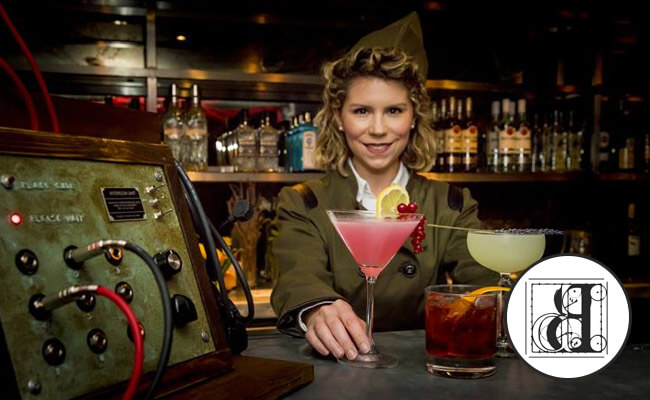 ---
Tonight Josephine
One of the coolest looking venues in London, Tonight Josephine is unlike any other cocktail bar you've ever seen. We celebrate and marvel at its totally different take on all things bar. With a brilliant sense of humour and an eye for the unusual, you can find delicious pizzas and some fierce cocktails to get your party started.
Top Tipple: June Bug
Where: Shoreditch, Waterloo
Website | Facebook | Instagram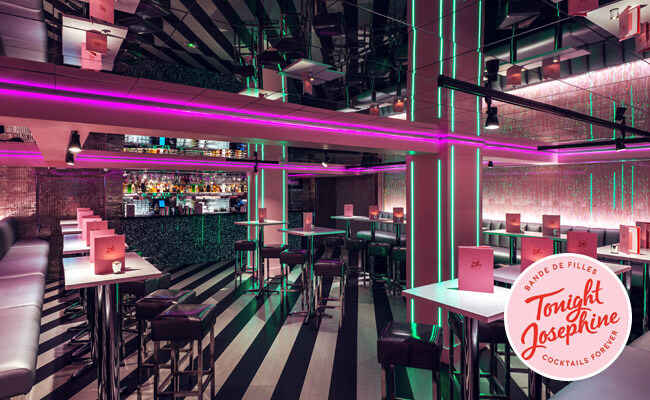 ---
Trader Vics
There are just so many reasons to love Trader Vic's. Let's start with the food menu which is packed with the best flavours from around the world, predominantly South East Asian, a dash of Hawaiian (Polynesian), a touch of American here and there, and a whole load of: "OMG I've never tasted anything so good!!". This is a typically tropical night out that makes you smile like island sunshine.
Top Tipple: The Scorpion (serves four)
Where: Mayfair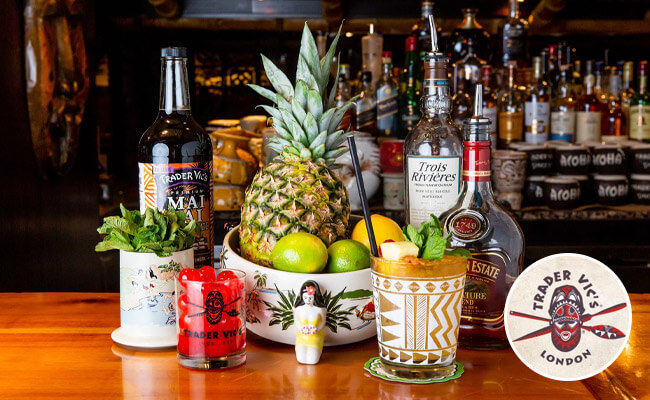 ---
Trailer Happiness
With a tiki twist and passion for all things Polynesian, Trailer Happiness has one of the best cocktail menus in London. This is a venue you can go back to again and again and again to keep trying the incredible drinks invented by their fun and friendly team. And don't even get us started on the sensational Shrimp Dumplings… O. M. G.!!
Top Tipple: La La Lilt
Where: Notting Hill
Website | Facebook | Instagram