At GoHen HQ we have been known to enjoy the odd soirée but getting properly kitted up ready for a good night out can be a tricky affair with limited space in your handbag and pockets. So are there any party tricks and ideas you might be missing out on?
From handbags that dispense wine to solving the age old buffet/plate/wine glass issue that has plagued womankind for centuries, we've checked out and road party tested party gadgets and gizmos to compile a list of the best party must haves that no girl should be without (and yes, that meant going to lots of parties but we're truly dedicated to the cause, you're welcome). Cheers!
Wine Handbag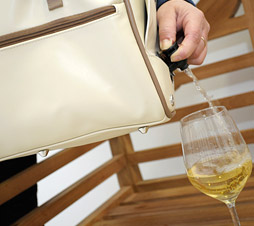 Whether it's a day at the races or a night at the office Christmas party, you need never go thirsty again, or even worry about long queues at the bar with your own nifty personal wine dispenser. The Drinks Bag Company have a range of trendy bags in cool colours for your sipping pleasure.
---
Mini Bluetooth Speaker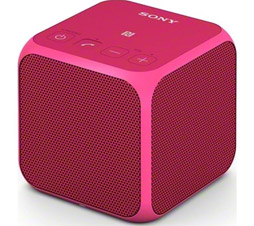 Music might well be the food of love but it's definitely the floor filler of parties. And now you can make sure you have tunes anytime, anyplace, anywhere with this powerful little Sony Bluetooth speaker from Currys. Measuring just 61mm and with 12 hours battery life, it's small enough to fit in your bag and connects instantly with any smartphone.
---
Speaker Clutch Bag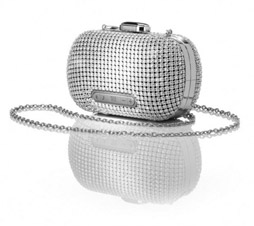 If you like your music with a little more bling then ditch that handbag and get ready to party with this Mini-Clutch Speaker. Bluetooth enabled, the clever folks at Stelle Audio have thought of everything including a compartment for all your party essentials, hands free calls and even a hidden mirror.
---
Buffet Wine & Dine Plate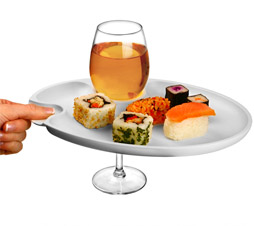 It's an age old problem that has troubled womankind ever since Marie Antoinette let them eat cake… Washed down with Champagne of course. What do you do with your glass when there's no available tables? Well this fantastic party plate from DrinkStuff.com solves all those issues with a nifty design that lets you slot your glass into your plate. With one hand free you can happily tuck into another prawn voulevant without spilling merlot down yourself. See more at Drink Stuff.
---
Wine Glass Holder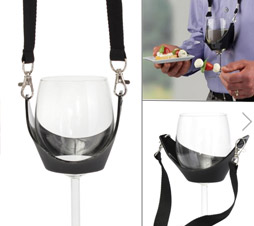 Another way to free up your hands is with a wine glass holder. Some people might think it makes you look a little wine obsessive. In our studied opinion we think they make you look like a seasoned party pro who just happens not to want to be parted from their glass for a second! However it can be slightly limiting if you suddenly want to do the Macarena. See more at BangGood.com.
---
Wine Bottle Carrier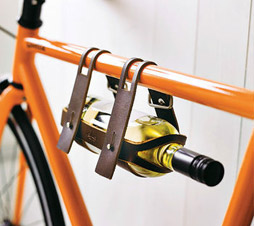 Picking up a bottle of something can be a bit tricky if you're arriving by bike, unless you have a fantastically stylish leather bike wine holder. The clever chaps at Men's Society create beautiful gift items and while they might be aimed primarily at men, their wine holders are most certainly female friendly. See more at Etsy.
---
Hip Flask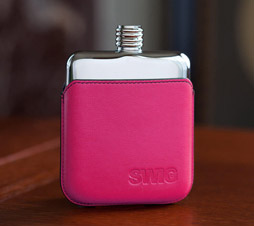 If you're not into pedal power and prefer your drinks with a little more heat, this gorgeous limited edition hip flask from SWIG is the ideal handbag accessory. Complete with a pink leather pouch, it really is a fabulous party piece that wold look perfect… with a little vodka inside it. See more at SWIG.