If you have any guests coming to your wedding that don't like summer cocktails then they probably won't like this selection of gorgeous drinks although let's be honest, why invite anyone to your wedding that doesn't like cocktails? What's wrong with some people?!?
Ok, rant over. But summer cocktails can add a wonderful spin to your wedding and can be really easy (and relatively cheap) to make. Here are some fun and delicious cocktails you can share with your guests.
To add another funky twist to your wedding day, serve them in something a little different:
Glass jars
Tea cups
Paper cups
Old mugs
Old jug style pub beer glasses
You could even try some of these personalised cocktail toppers to make your drinks extra special.
DIY Wedding Cocktails
1. Pimms
It's the classic summer cocktail, a definite crowd pleaser and perfect way to quench a thirst.
Ingredients
1/2 a small cucumber
8 strawberries
1/2 an orange
1/2 a lemon
1/2 a green apple
Ice
1 cup Pimm's No. 1
3 cups lemon and lime soda
Mint sprigs to garnish
How to…
Slice all the fruit thinly and place in the bowl or pitcher with plenty of ice. Add Pimm's and soda and stir gently with a wooden spoon. Serve in glasses or place in punch bowls/pitchers for guests to help themselves.
Well, these are mint conditions for a game of tennis #PimmsOClock pic.twitter.com/O6LfNk99XT

— Pimm's (@PimmsGB) July 5, 2016
---
2. Royal Wedding Punch
Remember when Kate and Will tied the knot? This is possibly the kind of dancing juice the guests were all drinking later that night before a proper cockney sing-song round the old Joanna. "Cor blimey!"
Ingredients
2 parts English dry Gin
1 part Dubonnet
1 part pomegranate juice
2 parts traditional style lemonade
Angostura bitters to taste
Fruit garnishes
How to…
Add sliced fruit and ice to a bowl. Pour in all the other ingredients and stir gently. Don't serve it to the corgis!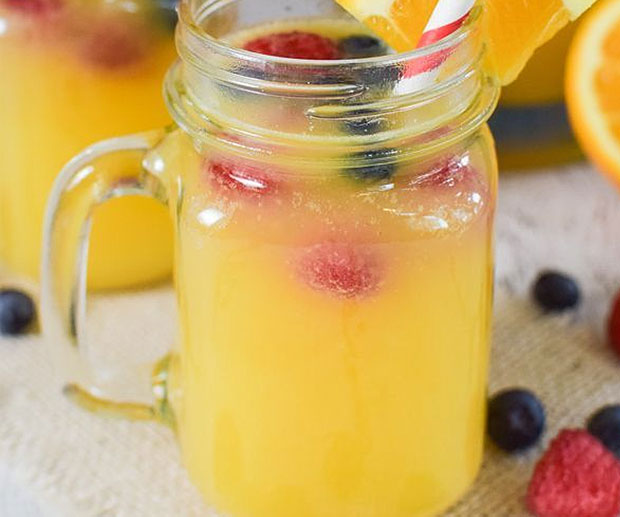 ---
3. Cucumber Margaritas
A wonderfully refreshing drink that really does pack a punch. Serve it to granny and then stand well back as she kicks the party up a notch and shows the youngsters how it should be done.
Ingredients – To make roughly one pitcher
3 cucumbers, peeled and roughly chopped
1/2 cup water
1 cup tequila
2 tablespoons triple sec
1/4 cup fresh lime juice
1 jalapeño, sliced
Sugar (to taste)
How to…
Slice the cucumbers and place in a pitcher, add the tequila, triple sec and water then stir. Place the chili and lime in a blender and let rip. Add the lime and chili to the pitcher and stir. Best served over ice.
Party-Perfect Jalapeño Cucumber Margaritas https://t.co/roVJ96NUtp pic.twitter.com/rPbtq2lKak

— Liquor.com (@Liquor) August 18, 2016
---
4. Caribbean Breeze
A real taste of carnival. A few of these and you'll be trying to set a new limbo dancing record. Cheers!
Ingredients
2 part coconut flavoured rum
2 part homemade grenadine*
1 part Grand Marnier
1 part fresh squeezed lime juice
1 part Jamaican ginger beer
How to…
Pour the first four ingredients into a bowl or pitcher. Then add the ginger beer (you may wish to vary this according to your taste). Top with ginger beer.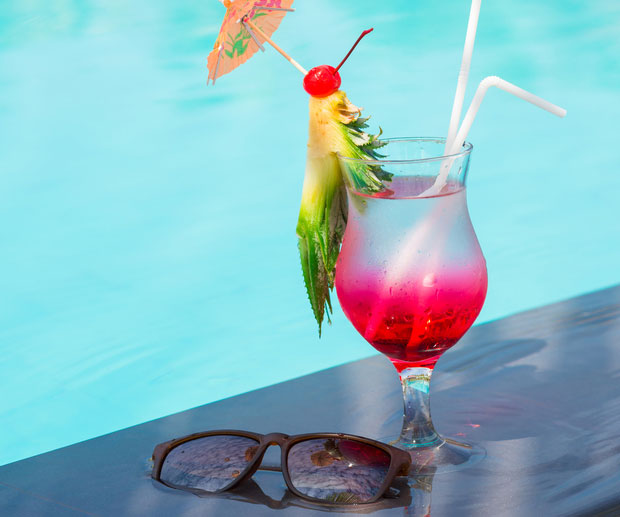 ---

---
5. Kir Royale
No one should go through life without knowing how to make a good Kir Royal, it's just not civilised. It's also a really nice alternative to the usual champagne toast.
Ingredients
1 part Chambord
3 parts champagne
Fresh raspberries or blueberries, for garnish
How to…
Mix the Chambord and champagne together. Add fruit to garnish and serve.
A #wine cocktail you should know: Kir Royale #recipe pic.twitter.com/XMjtv1lUsA

— Lauren Parton (@LPLibations) July 18, 2016
---
6. Mojito
No really, we do love you, all we're saying is if you can't serve a good mojito then we're not sure we actually want to come to your wedding!
Ingredients
White rum
Lime juice
Sugar
Handful of mint leaves
Club soda
Lime wedge, for garnish
How to…
Muddle mint leaves in lime juice and sugar together. Add rum and top with chilled club soda, traditionally it should then be shaken but if you're making it in large batches just take it for a walk around the garden instead.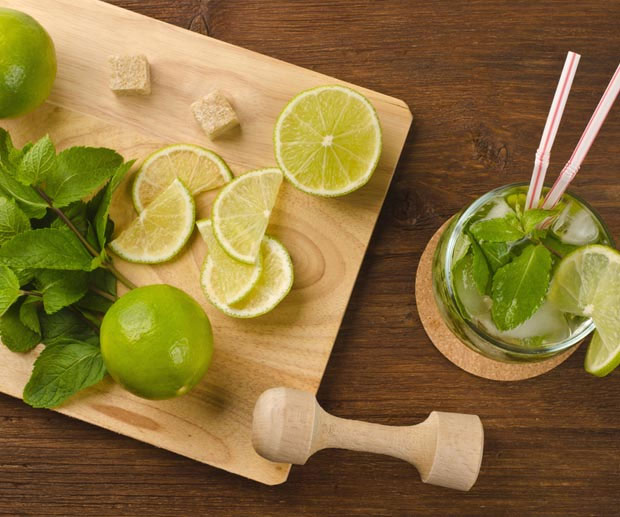 ---
7. Summer Sangria
A perfect summer soother and not too alcoholic (unless you have a heavy pouring hand). This recipe should serve 30.
Ingredients
9 nectarines
Punnet of strawberries
2 oranges
4 bottles of white wine
2 cup of Cointreau
1 bottle of sparkling water
1 bottle of orange juice
Lemonade to sweeten
How to…
Cut all the fruit into chunks and cover with the wine and Cointreau before leaving to refrigerate overnight. Add the orange juice and sparkling water before serving. You can add lemonade to sweeten if required to suit your taste. Best served in a bowl with a ladle.
Rose Sangria… the perfect summer treat! A carafe packed with fruity summer vibes. pic.twitter.com/SDDZBy9L27

— PLEASED TO MEET YOU (@ptmynewcastle) August 17, 2016
---
8. French 75
Another fabulous excuse to crack open a bottle of Champagne.
Ingredients
2 cups of gin
1 cup of honey
1 cup of water
2 cups of lime juice
2 bottles of champagne
Add the water and honey in a sauce and heat. Allow to cool then mix the honey syrup, lime juice and gin together. When serving pour into a champagne glass roughly two fifths mix and three fifths champagne.
The sun is out! Head to the @BLOOMGin terrace @ROSYLEEMCR after work for a French 75 ☀️ pic.twitter.com/8vrh8335nR

— The Fitzgerald (@TheFitzgeraldNQ) August 16, 2016
---
9. Melon Pina Punch
Another great drink to bring a taste of summer. It's also a hugely vibrant green colour which will make it a fun talking point.
Ingredients
1 part Midori Melon Liqueur
1 part tequila
1 part mango juice
3 parts. pineapple juice
Lemonade to sweeten
Pineapple and mango slices
How to…
Combine all ingredients in a punch bowl or pitcher and fill with ice. Stir gently and garnish with pineapple and mango slices.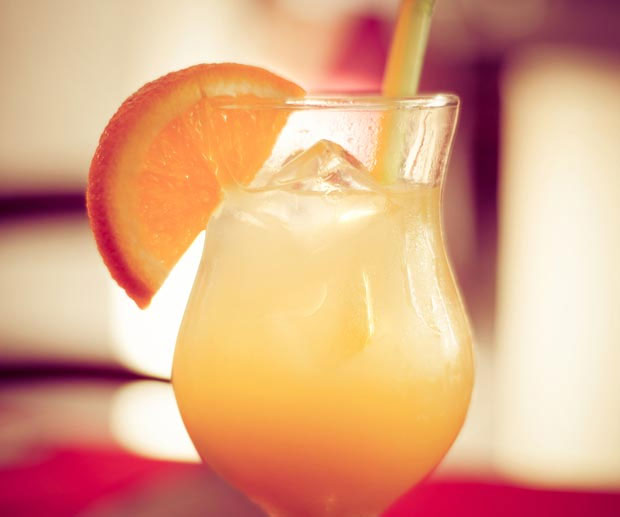 ---
10. Berry Boozy Lemonade
Exactly what it says on the tin.
Ingredients
1 part Grey Goose Le Citron 16
2 parts oz. lemonade
1 part fresh raspberries
Sugar
How to…
Muddle raspberries and sugar in a punch bowl or pitcher. Add remaining ingredients and stir gently. Garnish with lemon slices and raspberries.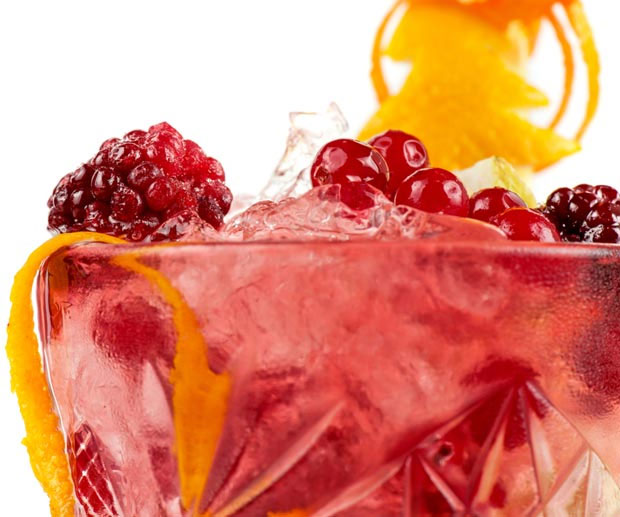 ---
11. Italian Rum Punch
A great drink to get everyone felling a little continental (and no, that isn't cockney rhyming slang).
Ingredients
1 bottle of Disaronno
1 bottle of Bacardi
2 cartons of pineapple juice
1 carton of orange juice
5 limes, squeezed
How to…
Combine all ingredients in a punch bowl with ice and stir gently.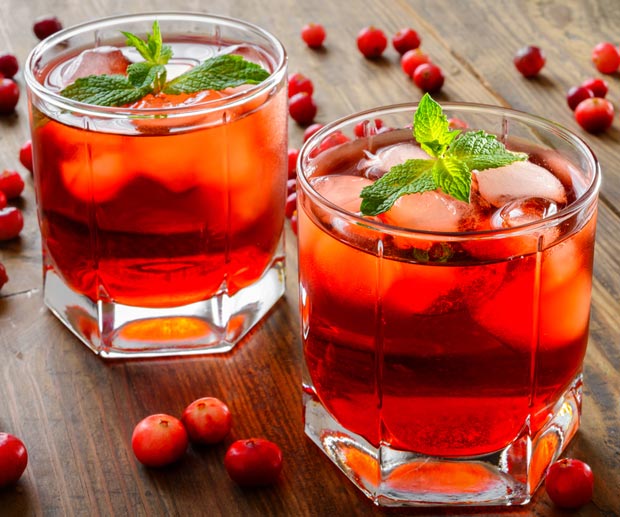 ---
12. Captain Jack's Lemonade
You'll be partying like pirates in no time. Aaaaaaaaarrrrrrgh!
Ingredients
5-6 lemons
1 cup of water
1 cup of sugar
1 & 1/2 cup of Jack Daniels
Ice
How to…
Juice and strain all the lemons and leave to chill. Take the rind of one of the lemons and place in a sauce pan along with the water and sugar, gradually heat it to dissolve the sugar, strain and leave it to cool. Once cooled add all the chilled ingredients into a pitcher along with the Jack Daniels and ice.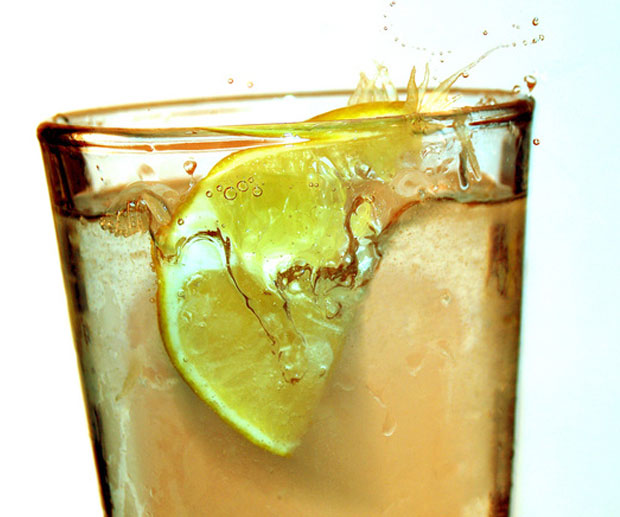 ---
13. Melon Firewater Pops
Ingredients
Large Watermelon
Bottle of lemonade
Bottle of tequila
How to…
Blend the watermelon with a little of the lemonade. Add the tequila and the rest of the lemonade. Put into moulds and freeze overnight.
Keep out of the reach of children "No, you'll just have to get your own ice lollies so there!"
It's heating up! How about these Melon & Citrus Ice Lollies? #summer #recipe http://t.co/SaKujIh0uG pic.twitter.com/HhCOb6Jo6j

— Brabantia Life (@BrabantiaLife) July 10, 2015
---
14. More Ice Pops
Not all cocktails can be frozen. Our advice is to try making your favourite cocktails and then freeze them all to see which ones work. Then you can drink all the ones that don't. You're welcome!
Make a drink. Put an ice pop in it. Cool down. pic.twitter.com/vtUzlRs9Ow

— Food52 (@Food52) August 11, 2016