Planning a wedding is considered by some to be one of the most stressful times of your life. But Confetti.co.uk are helping to ease the pressure with their simply incredible £40,000 dream wedding competition where you can win everything from dresses and jewellery to a live band and even a wedding venue.
So close your wedding planning journal, put down those mood boards and take a look at what you could win and the fantastic companies behind the prizes.
Confetti.co.uk
Prizes: Wedding stationary, bridal veil, jewellery, favours, ceremony accessories, reception table & venue, decor, personalised decor, venue styling
With listings for wedding suppliers across the whole of the UK, Confetti are one of the best directory websites in the country for soon-to-be married brides with hundreds of articles, competitions and tips to help you plan your perfect day.
Website | Facebook | Twitter | Pinterest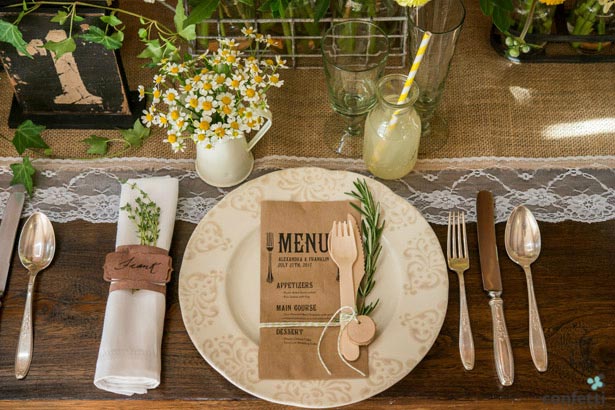 ---
Petals Polly
Prize: Wedding flowers
This family owned business produce some of the prettiest artificial bridal bouquets we've seen. With silky petals, gorgeous arrangements and a wonderful eye for the smallest details, Petals Polly will create the perfect accompaniment for your dream wedding dress.
Website | Facebook | Pinterest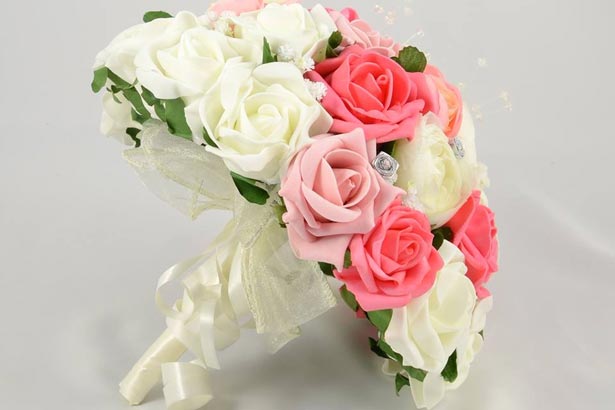 ---
Alexia Designs
Prize: Wedding dress
This is what romance looks like. Alexia Designs' stunning dresses range from contemporary to classic styles all of the "jaw-dropping" variety for the special day.
Website | Facebook | Twitter | Pinterest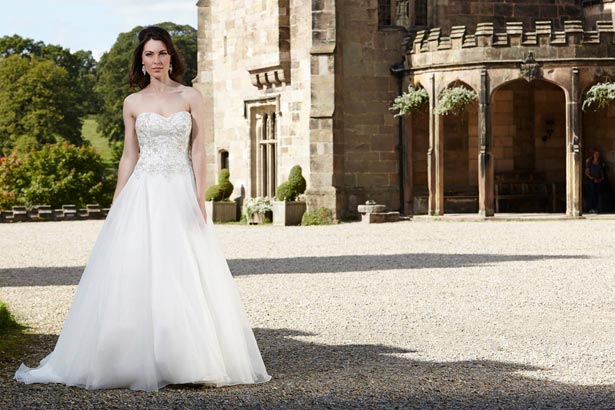 ---
Shoot It Yourself
Prize: Videography
Now this is a totally different way to film your wedding. Shoot It Yourself turn wedding videography on its head by sending you the broadcast quality cameras with brilliant online tutorials so your closest friends know how to use them. The result? A heartfelt, unique take on your wedding edited by fabulously talented professionals.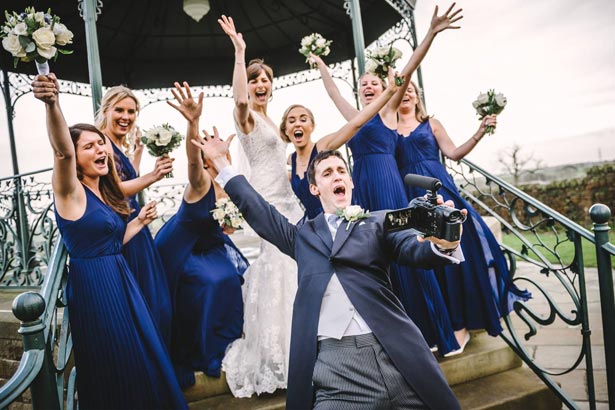 ---

---
Walton Castle
Prize: Two-night midweek stay for the wedding
Just a few miles from Bristol and Bath you'll find this spectacular wedding venue. This 17th century castle has been lovingly maintained and whatever you want for your special day, however you want it to run, this unique venue will be completely tailored for you.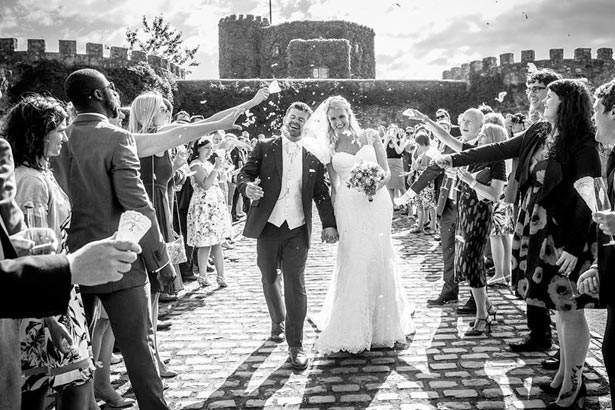 ---
Anita Brown 3D Visualisation
Prize: Wedding reception 3D design
Anita Brown 3D Visualisation create stunning computer models and illustrations of your wedding venue so you won't have to imagine what it'll look like when it all comes together. Nope, you'll have the luxury of being able to see it for yourselves before the big day unfolds.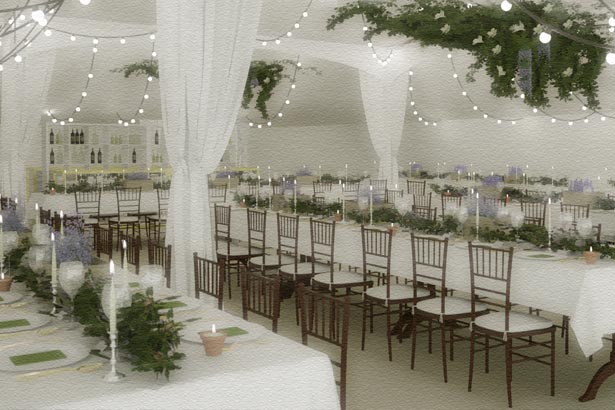 ---
Mambo Mobile Bars
Prize: Light bars and LED bar cubes
Whatever the occasion and no matter the size Mambo Mobile Bars have a set-up to suit. From airline trolley shot dispensers, Italian light-up cocktail centrepieces and truly unique vintage trunk-style bars, these extraordinary mixologists have something to bring an extra wow-factor to your special event.
Website | Facebook | Twitter | Instagram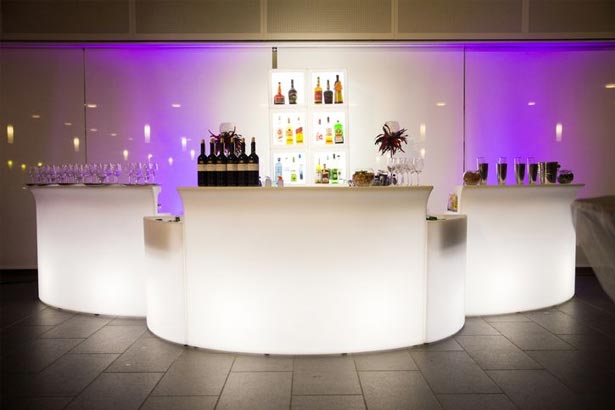 ---
Recipe Gift Book
Prize: Personalised recipe book
Recipe Gift Book create a truly wonderful and different gift for your wedding; a place where your closest friends and family can pass on their favourite recipes to take into married life and pass on down through generations.
Facebook | Twitter | Pinterest | Instagram | YouTube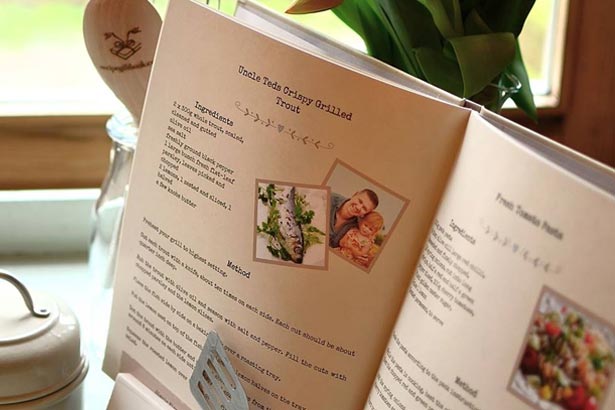 ---
Jason Charles Jewellery
Prize: £1000 towards a pair of bespoke wedding rings
Bespoke, beautiful and most importantly, yours. Jason Charles Jewellery use amazing craftsmanship and state-of-the-art techniques to create some beautiful pieces worthy of wearing for the rest of your lives together.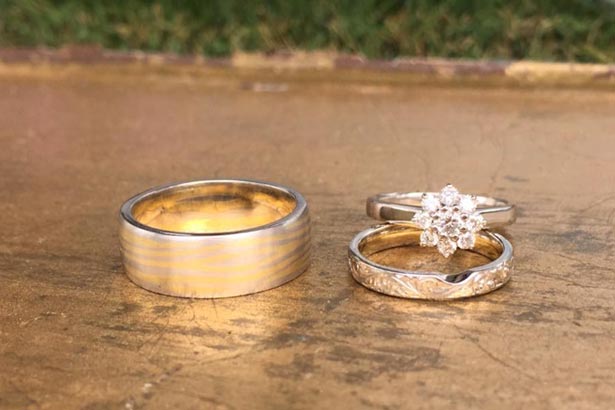 ---

---
The Bridal Dresser
Prize: Bridal party dressing
Lucy of The Bridal Dresser has years of managing a bridal boutique under her belt and she uses all that expertise to help the party into those beautiful dresses, taking extra care of the bride along the way. She'll also help with any fashion faux pas taking a huge weight off the maid of honour's shoulders!
Facebook | Pinterest | Instagram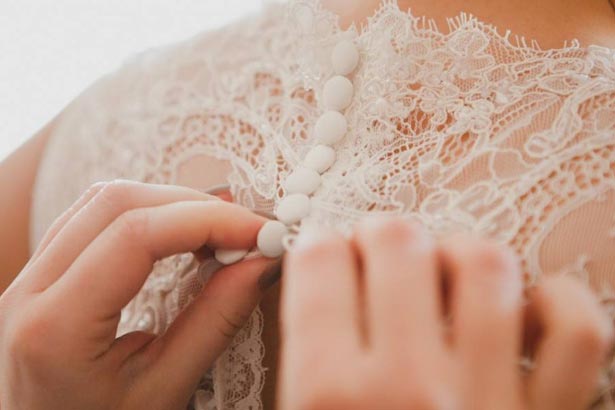 ---
Anyonita Nibbles
Prize: Macaron wedding favours
An American expat living in Manchester, Anyonita brings a range of exotic flavours to her bite-sized catering and the best bit? Most of her delicious recipes are gluten-free so you can enjoy the great health benefits as well as the amazing taste.
Website | Facebook | Twitter | Pinterest | Instagram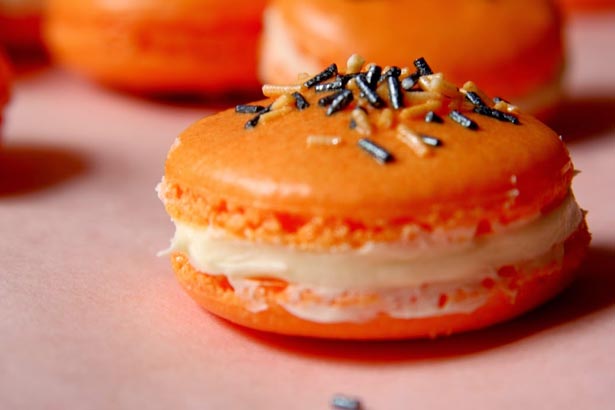 ---
Ann's Designer Cakes
Prize: Wedding cake
With artisan sugar flowers and expert piping, Ann's Designer Cakes look absolutely gorgeous and make for a mouth-watering centrepiece with the "oh my god" factor for your bridal celebrations.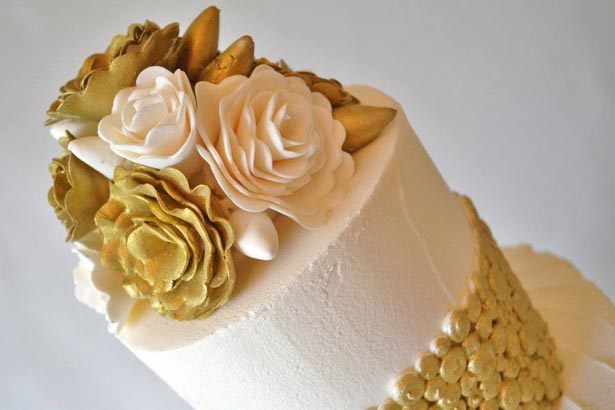 ---
PhotoBox
Prize: Premium photobook
In a word, everything! There's nothing that you can't have those dream wedding photo added to thanks to the lovely people at PhotoBox, from canvas prints to mugs, phone cases to T-shirts. It's their wedding albums that take pride of place though (at unbelievably good prices). You could even create a hen party gift book bringing all the hens' photos into one great reminder of the pre-wedding weekend.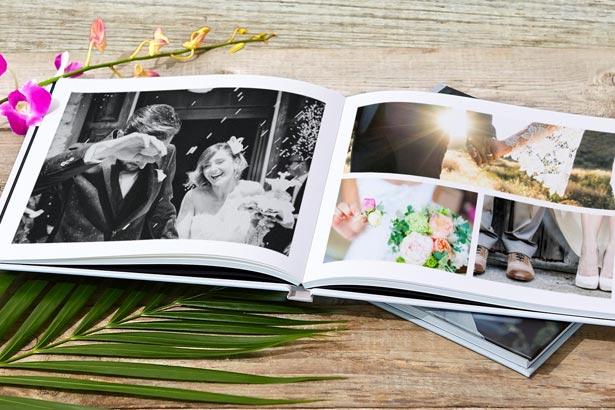 ---
Stephen Bishop Suiting
Prize: Suit hire
A big part of the wedding day is your dress, but the groom has to be "well groomed" as well and Steven Bishop has a wealth of stylish designs to make sure your man is looking his absolute best when you walk down that aisle.
Website | Facebook | Twitter | Instagram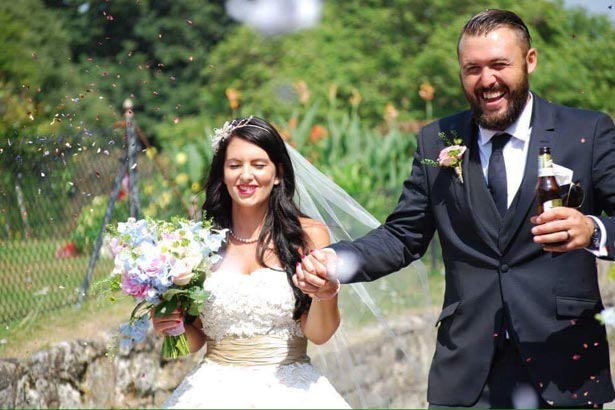 ---
The Wedding Artist
Prize: Wedding caricatures
"Spot on George" provides a totally different take on wedding entertainment by caricaturing wedding guests. He really is talented and his celebrity fans include Amanda Holden and even Brad Pitt… Alright, we'll admit it, we're jealous.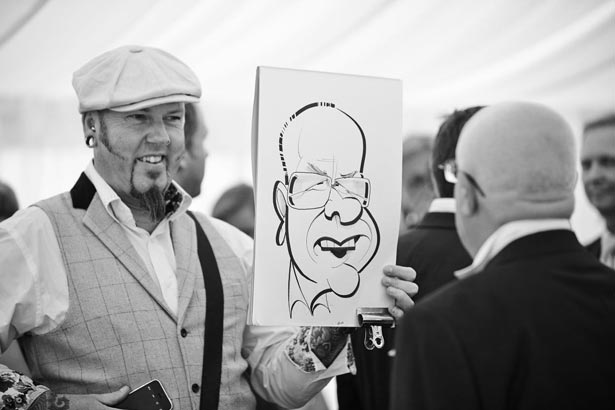 ---

---
Patchwork
Prize: Alternative wedding gift list
Patchwork's beautiful alternative to the traditional gift list incorporates your own words and photos to create an interactive collage of the things you and your new husband would really, really like. Your guests will be able to see what you've already been bought and they can put as much as they like towards each item.
Website | Twitter | Pinterest | Instagram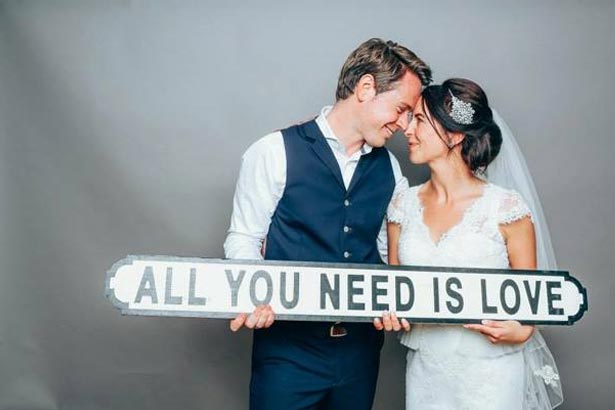 ---
Kanika Hotels
Prize: Honeymoon at Elias Beach Hotel
If Cyprus is the perfect honeymoon destination, then Kanika Hotels are the perfect place to stay. With stylish furnishings and luxury facilities these award-winning resorts really are the place to be in Mediterranean paradises like Limassol, Paphos and Agia Napa.
Website | Facebook | Twitter | Pinterest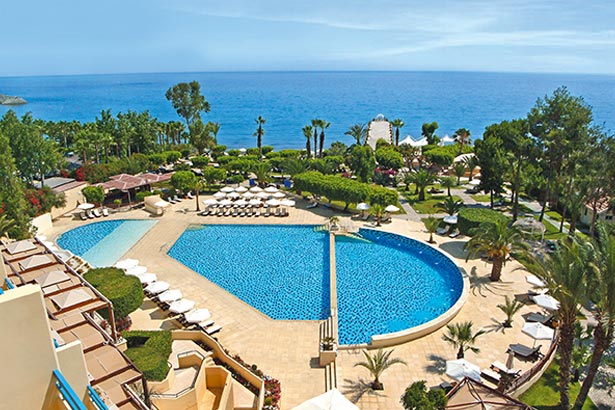 ---
StagWeb
Prize: Stag activities
As part of GoHen's parent company Groupia, StagWeb have been organising legendary stag-do's for 14 years and over 450,000 guests later, it's easy to see why they're the top providers for a pre-wedding weekend with a difference.
Website | Facebook | Twitter | Pinterest | Instagram | YouTube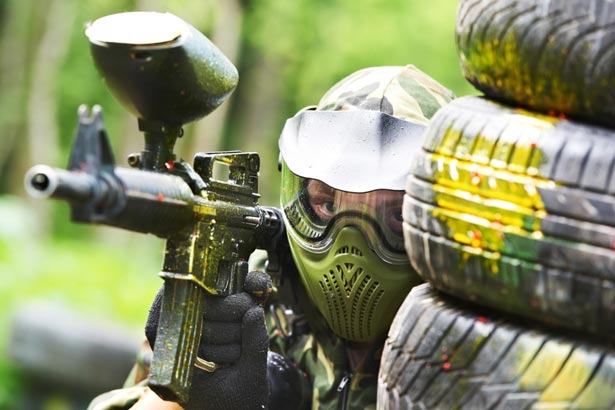 ---
GoHen
Prize: Hen activities
We're proud to be the UK's leading hen party planners. Restaurant bookings? No problem. Close encounters with the Dreamboys? Love it. Hiring your own pre-wedding island? Now you're speaking our lingo! If you're going, GoHen.
Website | Facebook | Twitter | Pinterest | Instagram | YouTube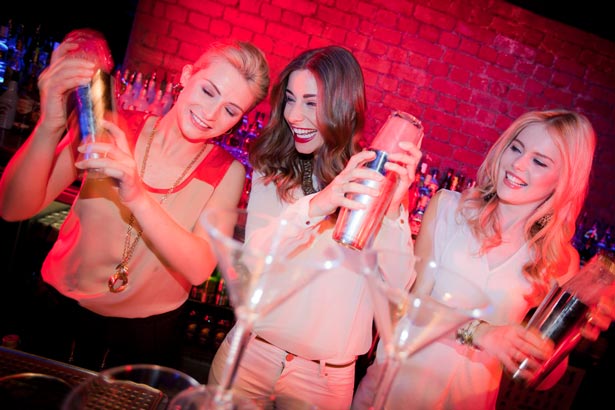 ---
Roco Clothing
Prize: Flower girl and page boy formalwear
Dressing up for a special occasion is important for the little people in your life as well and Roco Clothing have some truly stylish designs so they can look and feel very grown up indeed!
Website | Facebook | Twitter | Pinterest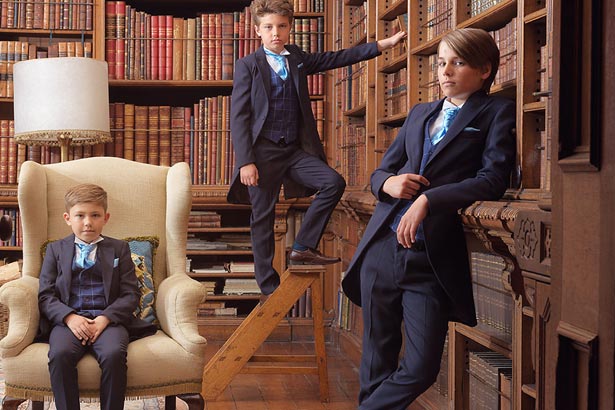 ---
Crystal Bridal Accessories
Prize: Bridal headpiece
With some of the world's most popular brands, Crystal Bridal Accessories are one of the UK's leading suppliers of designer wedding trinkets including shoes, veils and gorgeous headpieces from the likes of Nina Rai Couture.
Website | Facebook | Twitter | Pinterest | Instagram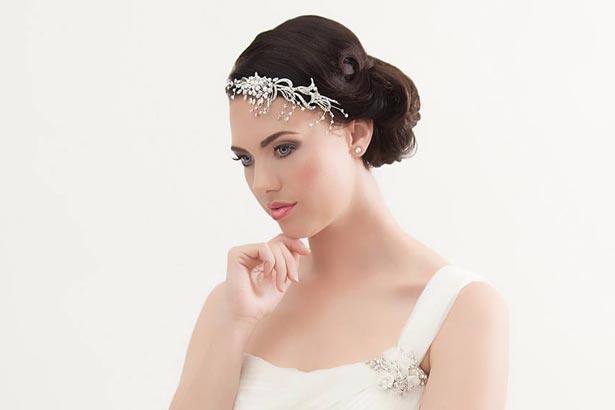 ---
The Empty Box Company
Prize: Wedding dress box
After all the confetti has landed a stunning wedding dress box from The Empty Box Company can perfectly preserve your beautiful gown so that on your 20th anniversary you can remember your special day with crystal clarity.
Website | Facebook | Twitter | Pinterest | Instagram | YouTube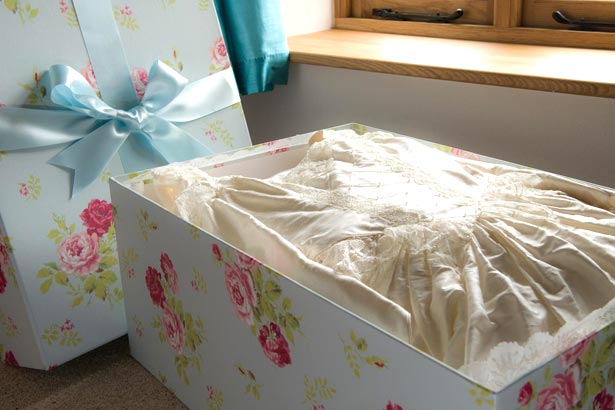 ---

---
Tigerlily Jewellery
Prize: Bridesmaid jewellery
Tigerlily produce uh-mazing jewellery for all of life's big occasions but it's their wedding range that really stands out to us here at GoHen HQ. With pearl drop earrings, silver pendants and charmed bangles, there's something for every member of the bridal party.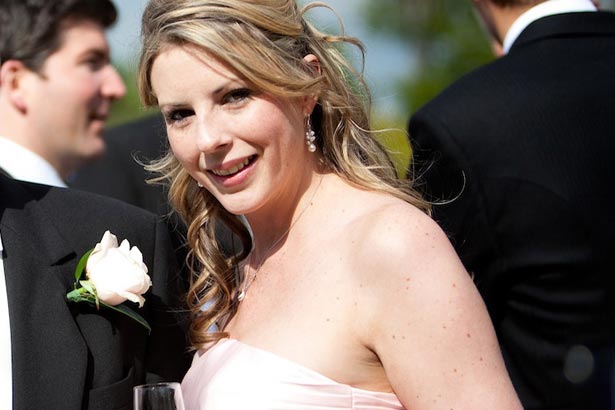 ---
Delicious Photography
Prize: Wedding photography
With her sublime documentary style, Kathryn Jefferson will capture the quieter, softer moments of the wedding as well as the noisier ones. As she puts it herself, her goal is to "capture those natural moments without intrusion, so you don't miss a single thing".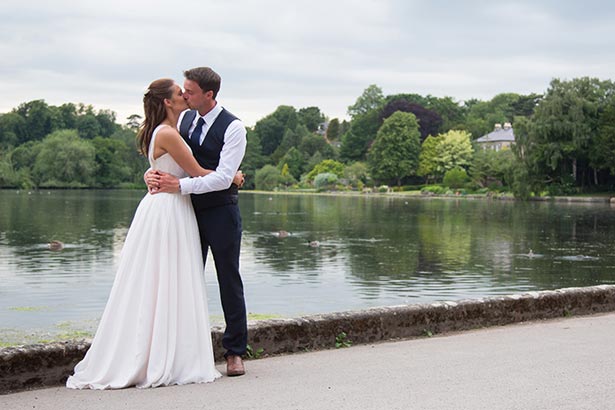 ---
The Great British Florist
Prize: DIY flower package (includes flowers, bouquets and buttonholes)
Working out of Herefordshire, The Great British Florists grow their massive variety of bouquets from scratch and anything they can't provide themselves (which isn't much) is brought in from other British farms. Whether you're looking for flowers for the venue or a bridal bouquet, these are some of the very best in the country.
Website | Facebook | Twitter | Pinterest | Instagram | YouTube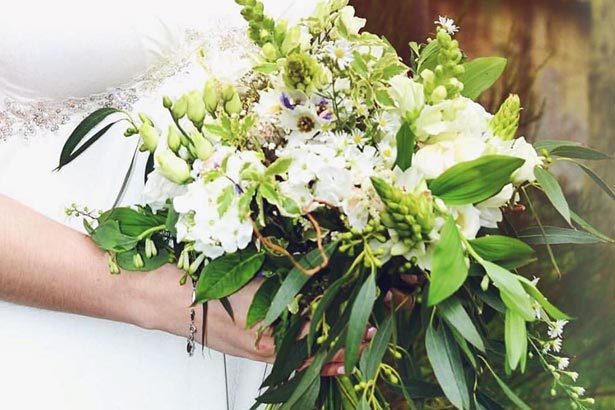 ---
Camilla J Collins
Prize: Hair and makeup trial for the bride
With experience in the film industry, Camilla has all the skills to transform you into an A-lister for your special day with her fantastic make-up artistry. Best of all she'll take the time to try different styles with you until you're 100% happy… Now that's dedication!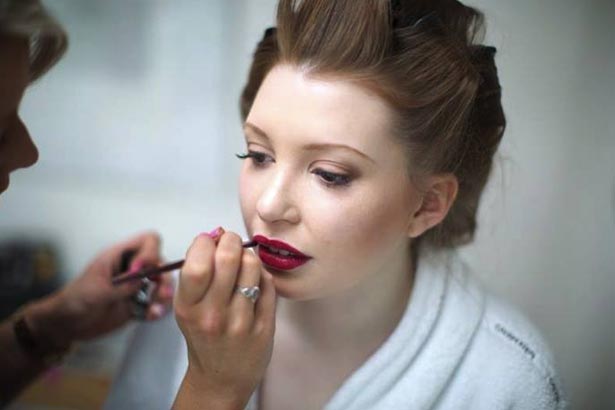 ---
Entertainment Nation
Prize: £1000 towards a wedding reception band
Finding a wedding band has never been easier thanks to this amazing directory. Just a quick search will reveal a superb selection of acts and then it's just a case of finding the right fit for your wedding. It's stress-free, easy and quicker than you can say "I love this song!"
Website | Facebook | Twitter | YouTube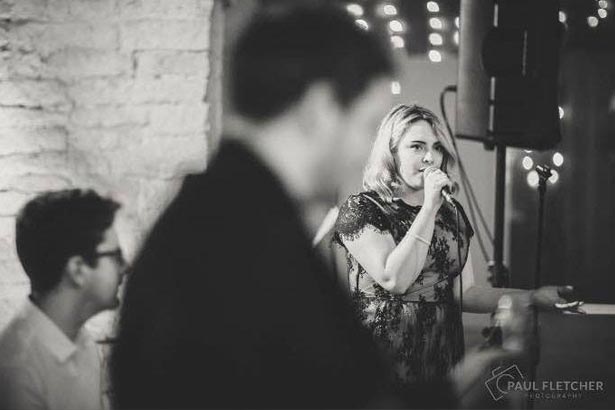 ---
Gemma Millinery
Prize: Bespoke headwear
Working out of her London-based studio, Gemma produces bespoke, eye-catching headwear ranging from more sublime designs to all-out displays of weaved fabric flowers. These are perfect for special occasions and can be custom-dyed to match with your chosen outfit.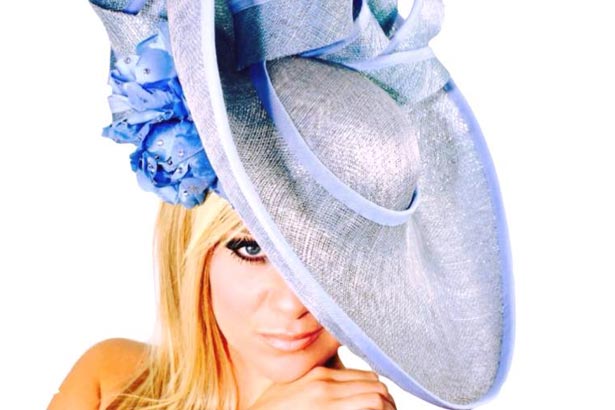 ---
HolidayCottages.co.uk
Prize: £500 towards a one-year anniversary break
Look no further for the perfect escape to the country. HolidayCottages.co.uk have 25 years of experience and one of the UK's greatest collections of weekend getaway properties including romantic cottages, stylish city apartments and rustic farmhouses.
Website | Facebook | Twitter | Pinterest | YouTube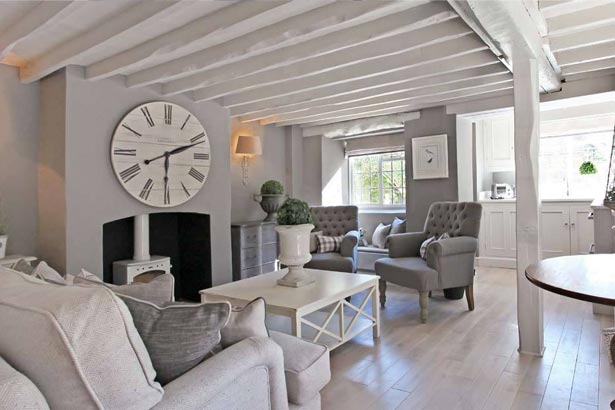 ---

---
Gym Company
Prize: A premium training wedding package
Fitting a workout into the busy day-to-day of the modern lifestyle can be really difficult, so this brilliant company bring the gym to you with top quality equipment, excellent fitness plans and nutritious diets to keep you looking, and more importantly feeling fabulous.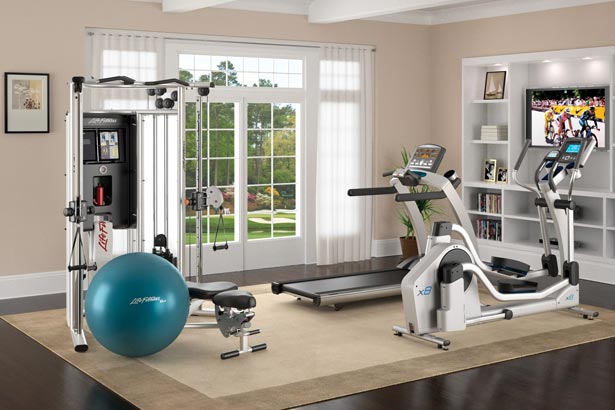 ---
Fleur of England
Prize: Two sets of lingerie
Designing lingerie (a less talked about but equally important part of your wedding outfit) is a fine art and it's one that Fleur of England have got down to a tee. These are luxury garments ranging from silk and lace designs to sumptuous boudoir styles that'll have his heart racing.
Website | Facebook | Twitter | Pinterest | Instagram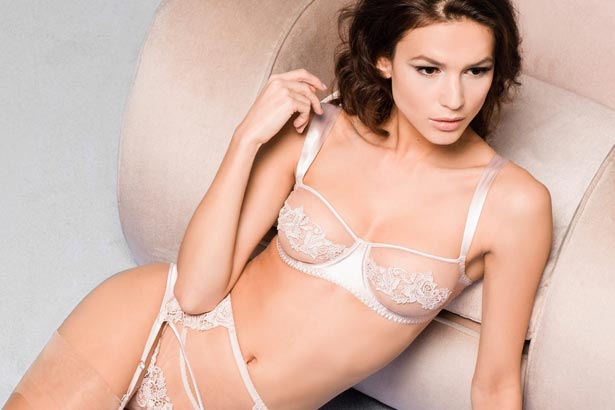 ---
Freya Rose
Prize: £100 towards wedding shoes
No wedding outfit is complete without the right shoes and these are something really special. There are simply classic designs but it's the more intricate designs that'll turn your head with hand-embellished crystal flowers, embroidered jewels and other little touches of glamour.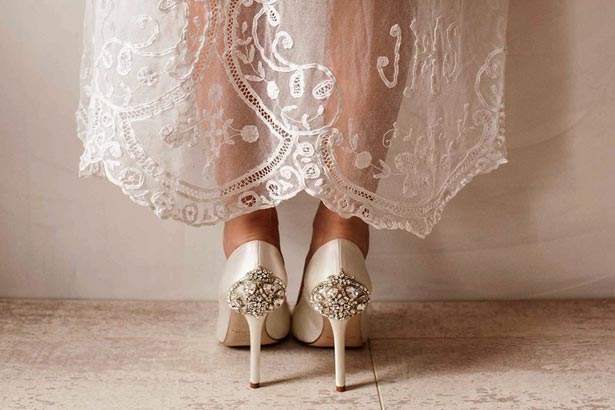 ---
Veromia
Prize: Bridesmaid dresses
Veromia's pretty portfolios include dresses for bridesmaids, mothers of the bride and incredible gowns for the guest of honour herself. 15 years of working at the cutting edge of dress making have truly made Veromia one of the UK's best bridal designers.
Website | Facebook | Pinterest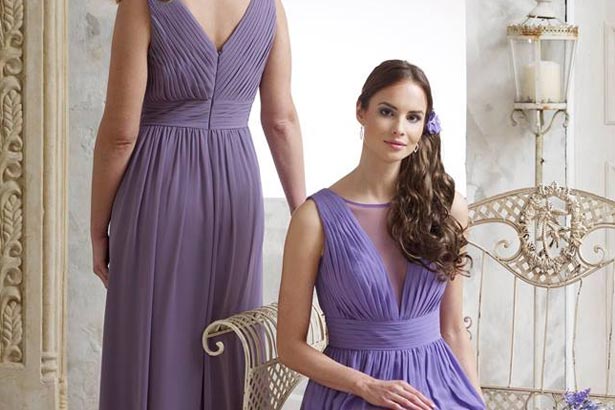 ---
Sugar & Loaf
Prize: £300 towards a pre-wedding getaway
"There's a welcome in the hillsides" and Sugar & Loaf can't wait to show it to you. Their luxury cottages in the heart of the Welsh Valleys will make for a truly amazing getaway with stylish properties in Snowdonia, Brecon Beacons and the stunning Wye Valley.
Website | Facebook | Twitter | Pinterest | Instagram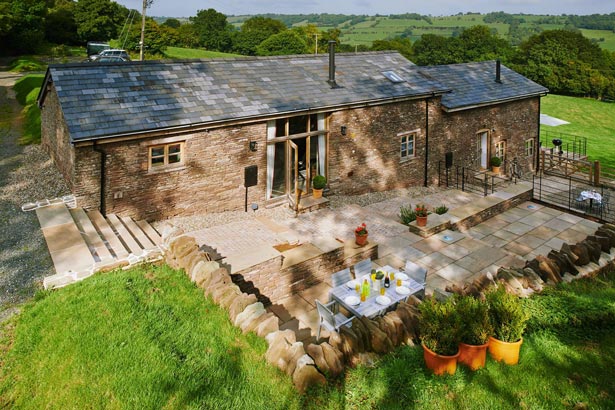 ---
Enchanted Manor
Prize: Use of the wedding venue
We all dream of a fairy tale wedding and this amazing venue can transform those fantasies into realities. Inspired by famous artist Josephine Wall, this Isle of Wight manor is an unforgettable place to tie the knot and is sure to make any bride feel like a Disney princess.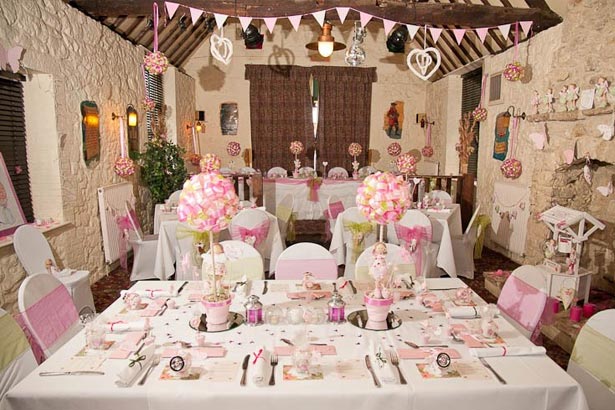 ---
Stefan Wesley – Luxury Wedding Planner
Prize: Luxury wedding planning
As Stefan puts it himself, "We are here to think about plan B, C, D and Z so you can relax". He's a calm head to have around as you plan your special day and by working with you he'll capture your bridal vision right down to the finest detail.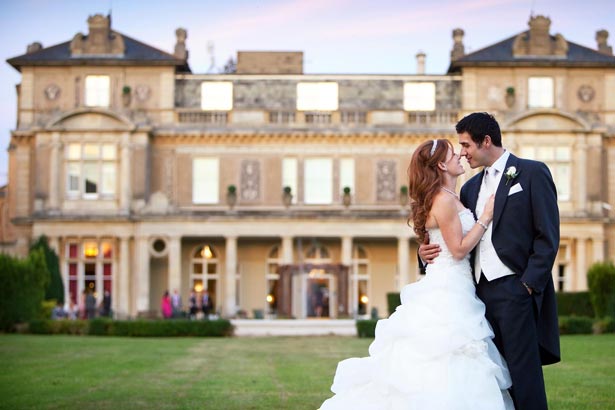 ---
Purely Platinum Cars
Prize: Luxury Jaguar XJL chauffer car
With luxury vehicles including a BMW 7 Series, S Class Mercedes and a super-cool Jaguar XJL, this superb chauffer company will see you making your entrance in style. A "your day, your music" approach means you can even play your own tunes to calm any last-minute nerves before your walk down the aisle.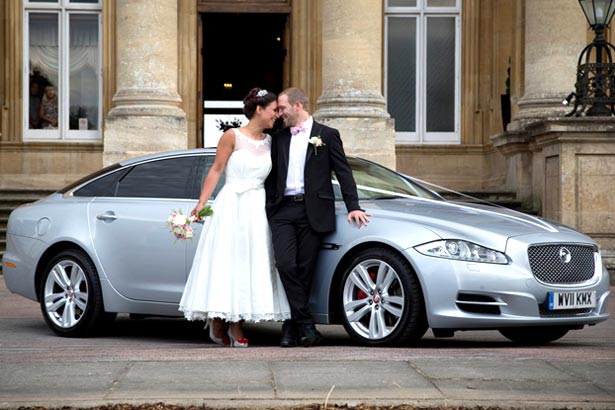 Enter the competition on Confetti here.