So you're planning a wedding? Congratulations on diving into the maddest (and sometimes most stressful) event of your life! But don't panic, all the worries really are worth it and can be made more manageable with a bit of research.
One of the most important elements of the day will be the photos, the permanent reminder of the biggest occasion and, of course, that dress. But where do you begin to look for the perfect snapper? GoHen spoke to four of the UK's Top 50 Wedding Photographers to get top tips from the experts on how to choose a wedding photographer.
Meet the Experts…
Sheryl Fish – Oobaloos Photography
South West & UK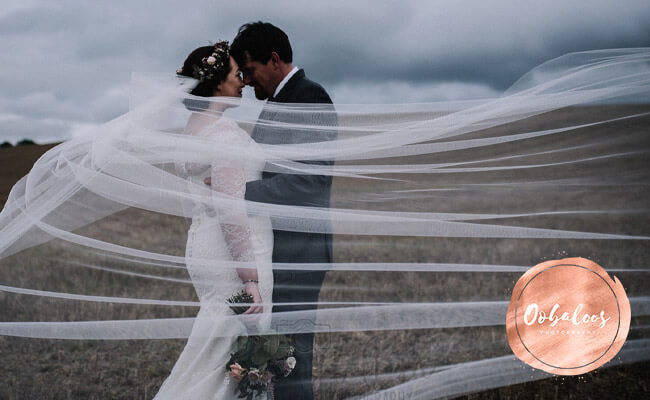 ---
Andy Turner – Andy Turner Photography
UK & abroad
Website|Facebook | Twitter | Instagram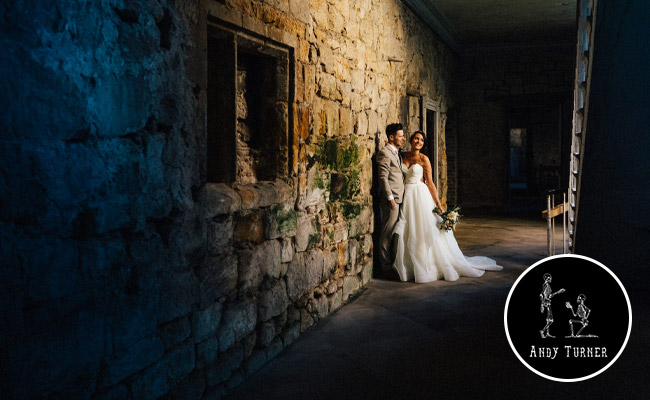 ---
San Shawe – Sanshine Photography
London & UK
Website | Facebook | Twitter | Instagram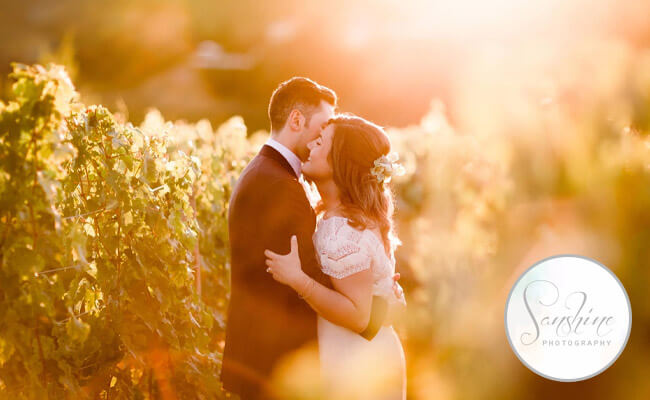 ---
Andy Li – Andy Li Photography
UK & abroad
Website | Facebook | Instagram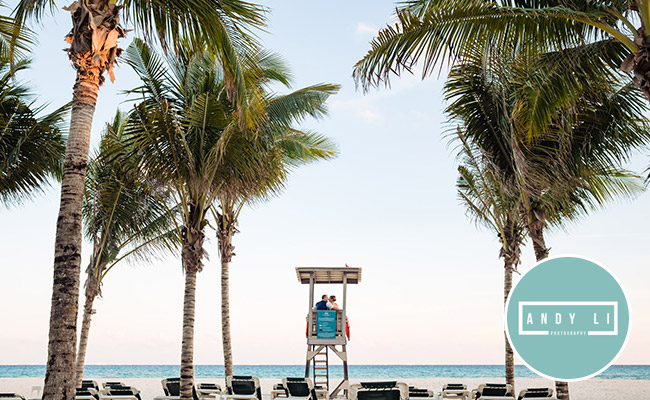 ---
What we asked the experts…
What's hot in the world of wedding photography this year?
There is a definite rise in people wanting far more natural photography. The days of stiff and posed photos are long gone. I rarely ask my couples to even look at the camera. – Sheryl Fish
"Unplugged" weddings are becoming more popular, and I am a big fan as they make life a lot easier for the photographer! They are also a great way of ensuring your guests are more engaged with the wedding. – Andy Turner
Reportage photography throughout the entire day with no group shots is a very popular choice this year. More and more couples are choosing to opt out of posed shots and 'standard' group photographs completely in favour of exclusively natural wedding coverage that doesn't take away from the couples' or their guests' experience. – San Shawe
Documentary-style photography. This has been around for many years, so it's nothing new. Also referred to as reportage, photo-journalistic, or candid photography, it is capturing the natural moments during a wedding rather than posing people for staged photos. In my experience couples are now leaning towards this style of photography rather than formal group photos. Also, the big wedding photography awards are recognising and awarding more documentary-style photos now than ever before which is great. – Andy Li
Credit: Andy Li Photography
---
What's not? Is there anything couples should avoid?
I think couples need to make sure they can envisage themselves in their photographer's portfolio. If that wouldn't feel natural, it's probably not a good fit.
– Sheryl Fish
I can't say I'm a huge fan of the "fake register signing" shot, or anything else fake for that matter! – Andy Turner
I would recommend avoiding any 'hot trends' and gimmicks popularised on social media unless they fully represent who you are as a couple. Like any fashion, some things you see on Instagram today will look dated and downright silly in years to come, so when making wedding decisions, simply do what makes you the happiest, without limiting yourselves by current trends and fads. – San Shawe
Couples should avoid trying to replicate what they've seen at other weddings, be it online or at a wedding they have been to. The internet is a wonderful place to get inspiration from, but your wedding should be unique to you. From a photographer's perspective, to receive a Pinterest board showing wedding photos and to be asked to recreate them will stifle their ability to be creative. – Andy Li
---

What's the one mistake most couples make when choosing a wedding photographer?
I have heard from previous couples about their friends and relatives that chose their wedding photographer purely on budget, then cried when they received their images. There is a photographer for every budget out there. If timeless imagery is important to you, try to book the very best photographer you can possibly afford. – Sheryl Fish
Cheap does not always mean good value. – Andy Turner
Choosing a wedding photographer based on their front-page slideshow. Highlight reel slideshows and galleries often show one great shot per wedding, and unless you are happy for there to only be one good shot in your wedding album, I would recommend always making your decision based on a few full wedding galleries instead.
– San Shawe
One of the major factors is the couples' budget vs the cost of hiring a photographer. I've had enquiries over the years (and most of my photographer friends have too) where the couple did not book and would inform me that a friend/relative is going to do their photography for their wedding for free or at 'mates' rates'. Now I'm not knocking photographers who photograph weddings part-time or the ones who charge a lot less than the national average (in the UK it's currently just over £1500), as there are many very talented photographers who fall into these categories. What I am saying is, choose wisely when booking someone to photograph your wedding… whether you are paying £200 or £2000 (or nothing at all!), do your research to minimise the risks.
– Andy Li
---
What are the basic different styles of wedding photography?
There is editorial, posey, reportage, documentary, fine art, alternative, fun and whacky or old fashioned! It's hard as an artist to put a label on your genre.
– Sheryl Fish
Lots of different ones but I guess some of the main ones are traditional (lots of posed shots), documentary (only candid shots), fine art (very loosely defined, but tends to be the "light and airy", styled look) and contemporary (a mix of documentary and creative portraiture). I probably fit into the last category. – Andy Turner
Credit: Andy Turner Photography
Currently, the three main styles are; Traditional (which is the classic approach with mostly posed photographs and lots of portraits), Reportage (which tends to result in honest snapshots and raw emotional imagery) and Artistic (which focuses on producing unique and aesthetically pleasing images that reflect the photo artist's distinctive perspective). – San Shawe
As well as 'documentary', there are also 'traditional / formal', 'fine art' and 'contemporary/editorial'. However, each style can be called different things depending on which article or magazine you're reading. I know some very talented photographers who capture a wedding day in a pure 100% documentary-style, however, I would say that most of us will capture a wedding in a combination of all of the aforementioned styles. I love capturing the raw emotions throughout the day, and the fun, natural moments in a documentary-style, with a sprinkling of traditional formal photos of the wedding party and immediate families, and some creative portraits of the couple too.
– Andy Li
---
Is there a standard package most photographers offer?
Coverage from two hours before the ceremony covering bridal and/or groom preparation through to the dancing is the main package everyone will offer.
– Sheryl Fish
Most tend to offer a full day digital package or album package. – Andy Turner
Most photographers will offer a straightforward option of full day wedding coverage, from morning preparations to the first dance, to make couples' decision-making process easier. – San Shawe
Credit: Sanshine Photography
There is no standard package. Having said that, a lot of photographers offer a 'digital-only' package (the photos are delivered via a password-protected online gallery) for a set number of hours, eg. 10 or 12, with albums etc offered as an optional extra. – Andy Li
---
What's your top tip for finding the right photographer?
Research. Look through as many websites as you possibly can. There really are so many styles out there that you probably weren't even aware of until you started looking.
– Sheryl Fish
Credit: Oobaloos Photography
Check full weddings, check reviews, but ultimately, go with your instincts.
– Andy Turner
When looking through endless portfolios, make sure you focus on images of people and picture yourselves in each and every one of them. Keep asking yourselves: "If these were photos of us on the day of our wedding, would we be over the moon?" If the answer is yes, congratulations, you have found your photographer! – San Shawe
You have to find a photographer who captures photos in the style that suits you and your vision for your day. For example, if you want a lot of formal/traditional/staged photos perhaps don't book a documentary wedding photographer. Similarly, if you would like most/all of your wedding photos captured in a photojournalistic style, it may be better if you didn't book a traditional or fine-art wedding photographer. Decide on the style that you would like, and Google (other search engines are available) keywords and phrases to find photographers that may be the right fit for you… e.g. if you're getting married in Shropshire you could Google 'awesome fun documentary wedding photographer in Shropshire who likes cake and gin'.
As well as loving the photographer's work/style, it's equally as important that you like the photographer(s) as that is the supplier that you will spend the most amount of time with during your wedding day. If there is no connection, or if you actually think that your photographer takes great photos but is a bit of a #### (insert word of choice) then chances are your family and guests will think that too, which could result in not getting the photos that you want. If you would be happy to have your chosen photographer as a guest at your wedding or if you would happily meet up with them for gin and cake after the wedding, then you've probably chosen well. – Andy Li
---
What's the best advice for couples to enjoy their day?
Trust your suppliers! After you've spent all that time handpicking your dream team, let them come through and do all the work for you, leaving you to just breathe it all in.
– Sheryl Fish
Don't sweat the small stuff. Not everything will go exactly as planned, you can choose whether it matters or not. – Andy Turner
Slow down and breathe. The day goes by extremely quickly, anyone who is married will tell you that, and the best way to enjoy it is to give yourselves time to breathe and take it all in, focusing on what is really important – your love and life together. – San Shawe
Try not to worry about little details. Also, if things don't go quite according to plan…in the grand scheme of things it doesn't really matter. Que sera sera. The day will fly by, enjoy it, even if the cake collapses don't worry! It will be great for the photos 😉 Finally, another glass of [insert drink of choice] may help (drink responsibly). – Andy Li
Credit: Andy Li Photography
---
What's the best/most original idea you've ever seen at a wedding?
Years ago, I had the most gorgeous couple that was both natural redheads. They had their wedding in the autumn and had collected tons of autumnal coloured leaves to use as confetti. Photography heaven! – Sheryl Fish
A Peruvian wedding party with carnival masks and balloons everywhere was pretty special. – Andy Turner
Credit: Andy Turner
The groom's speech performed as an operatic performance with all of the guests surprising the bride by standing up half-way through and joining him as a choir.
– San Shawe
Charlotte's bouquet…containing French Fancies and mini Battenberg cakes amongst the flowers… genius! – Andy Li
---
What's the funniest thing you've ever seen at a wedding?
It has to be Carla and Louise's wedding last summer when Lou's sister hired The Undercover Waiters. The boys acted as waiters for hours, helping guests, serving drinks, appetisers and mains. Before desserts, they started their 'act' and I was nearly crying watching my brides' faces. The waiters had every single person out of their seats, dancing, conga-ing, singing their hearts out and finishing kicking their legs to New York, New York. I laughed 'til I cried as I snapped and thought about how much I love my job! – Sheryl Fish
Credit: Oobaloos Photography
A group of rugby players trying to knock a videographer's drone out of the sky with a rugby ball. One of them sliced his kick so badly it ended up knocking the controller out of the videographer's hands instead! I shouldn't really laugh at another supplier's expense, but that was pretty funny. – Andy Turner
Probably the groom appearing on the dance floor with a giant turkey wearing a fez and sunglasses on his head to pay homage to his and his new wife's 'Friends' obsession.
– San Shawe
The Chinese wedding door games at Ren & Jack's wedding! The things that Jack and his groomsmen had to do were hilarious! – Andy Li
---
As a professional snapper, do you think people have become far too obsessed with pointing their cameras at themselves?
Each to their own but personally I'm not a selfie fan. I like to hide behind the camera and make my photography all about my clients. – Sheryl Fish
It doesn't really bother me to be honest, although I'm not a fan of the "selfie pout"!
– Andy Turner
Perhaps. And it is especially heartbreaking when this selfie culture makes people miss priceless moments and ignore the beauty that is right in front of them.
– San Shawe
It's a sign of the times. I see a lot of 'selfie action' at weddings…I just snap them snapping themselves! – Andy Li
---
Going to weddings for a living sounds like a dream, what's the best thing about your job?
The food! Seriously! I've experienced some of the most awesome culinary delights from around the world doing this job. Also, you're such a big part of the wedding couple's day, that you make some truly lasting relationships with the couples you've really bonded with. – Sheryl Fish
There's a huge "feel good" factor about a wedding and being part of that is great.
– Andy Turner
Sharing people's joy. It's a true honour to be asked to capture such endlessly precious and happy moments for couples in love, and you just can't help but smile all day.
– San Shawe
Credit: Sanshine Photography
Even after 13 years of photographing weddings, Leanne and I still LOVE it! There are so many things that we love about the job. In no particular order… meeting awesome people on one of the happiest days of their lives, travelling to amazing places around the world, eating delicious food and seeing the couple's reaction when they see their wedding photos for the first time. – Andy Li
---
Any final words of wedding wisdom?
The photos are the only thing that lasts beyond the wedding day other than your vows to each other. Make them count. – Sheryl Fish
Credit: Oobaloos Photography
Just do it your way and have a wedding that reflects who you are. – Andy Turner
Remember that nothing matters more than your happiness together. Your wedding day may get hectic, your plans might have to change last minute, family politics can drive you crazy in the run-up to the big day, but please don't let anything distract you from embracing the incredible experience of starting your married life. – San Shawe
Do what YOU want to do…it's your big day! Tradition is overrated 😉 If you don't want the 'cake cutting shot'…don't cut the cake; if the thought of public speaking is causing you to have sleepless nights…don't do a speech; if you're dreading having a first dance…pile on the dance floor with all your mates. Do what YOU want to do, not what tradition or others expect you to do. Have an awesome wedding…and enjoy the planning. – Andy Li
---
Andy Turner – Andy Turner Photography UK & abroad
San Shawe – Sanshine Photography London & UK
Andy Li – Andy Li Photography UK